Ukraine is known as one of the most technology-proficient countries that provide innovative solutions to the companies worldwide. On December 18, 2017, Kyiv as our main R&D center hosted a charity event organized by UNIT.City with the help of Sensorama Lab. Being the hottest trend in the consumption of mobile content of an old year, augmented reality became the topic of the past meetup where industry professionals discussed how to apply AR technology across industries to improve business processes. The funds raised from ticket sales were given to Kyiv's medical institutions to help acquire neurosurgical equipment to perform brain surgeries for infant patients.
Denis Potapenko, our Chief Delivery Officer, was invited as a guest speaker to share his views on the business opportunities that AR provides in today's realm. Denis started his speech by explaining the difference between reality-altering technologies and the fundamental principles of augmented reality. He pointed out how marker-rich AR uses various images and objects to trigger the content and what's the technology behind newly released rival software ARKit from Apple and ARCore from Google. Also, he exemplified how international companies take advantage of augmented reality and use AR-based solution to achieve their business goals. Denis made a special emphasis on how Program-Ace applied AR in various industries, especially automotive, architecture, publishing, military, e-commerce, advertising, marketing, and tourism.
Featuring an extensive portfolio of augmented and virtual reality applications, Program-Ace entered the top of this segment according to Clutch. Our team shares the same philosophy as hosts, thinking that AR is an innovative technology that is a part of our present and is here to stay with us for a long time. We are thankful for an opportunity to educate the community and help industry innovators find the way to implement augmented reality solutions in their business. It was also our pleasure to participate in this charity event and make our contribution in making a Christmas present to ones who need it the most – children.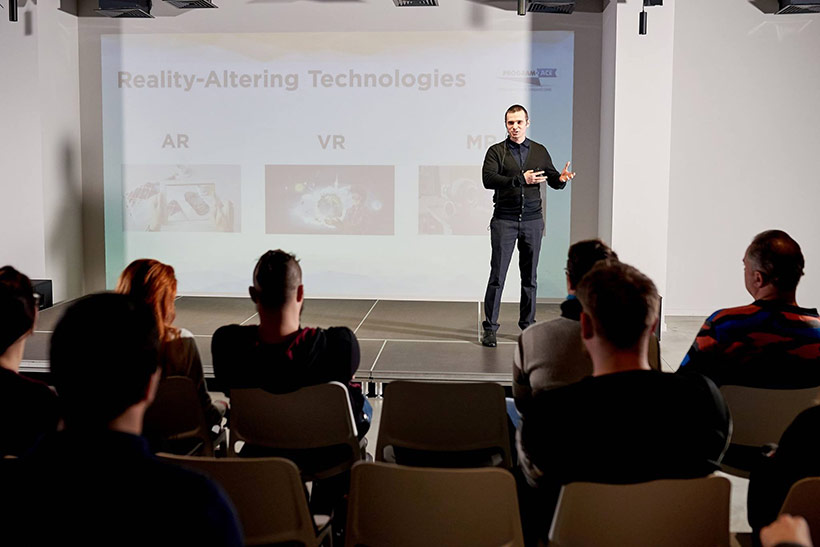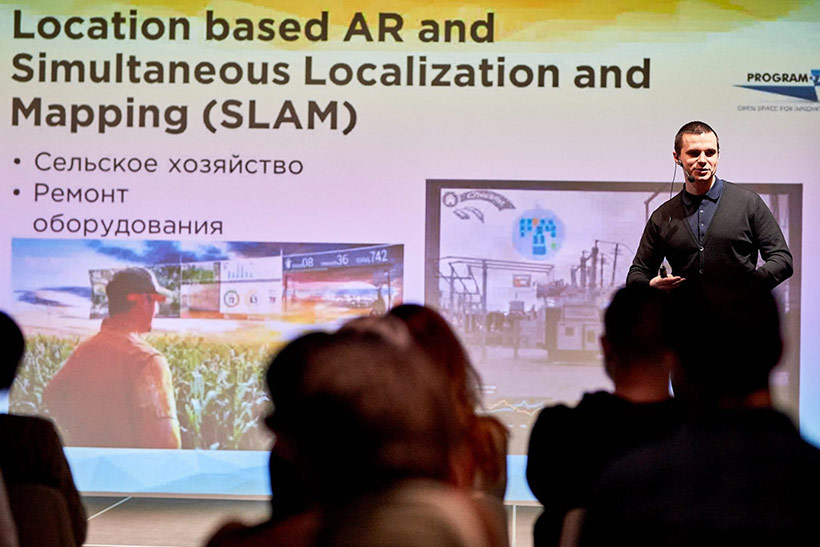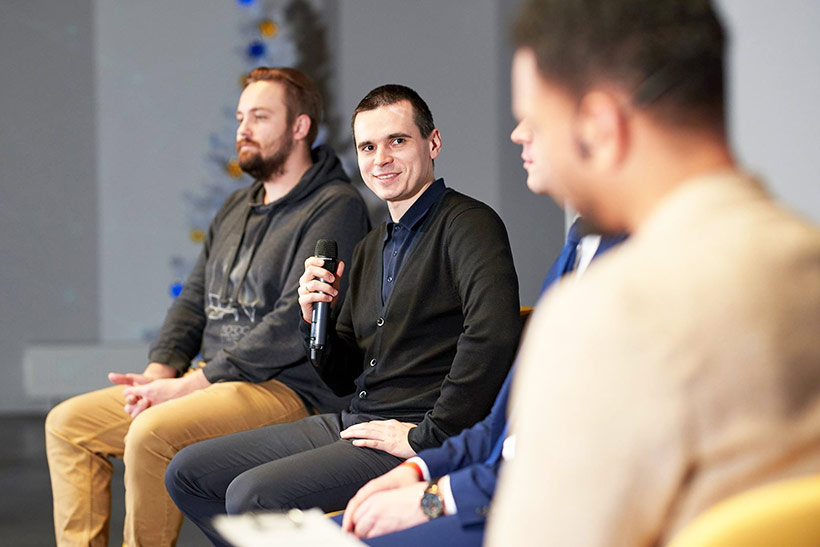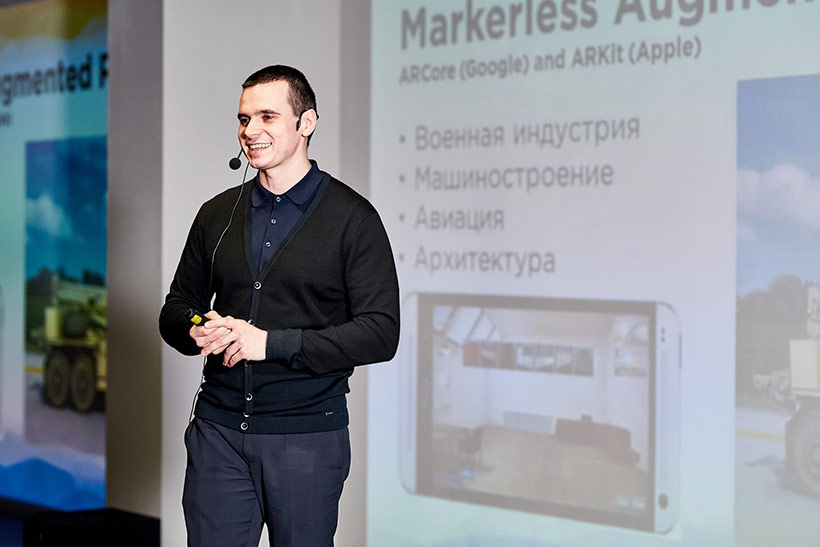 Want to get more stories to your email?