The event is dedicated to discussing breakthrough solutions in a virtual and augmented reality segment and their business potential.
This event is a thrilling opportunity for companies to take part in a set of joyful debates to expand their scope of grasping the latest trends in a virtual and augmented reality industry and the areas of its implementation in a day-to-day life. Despite the massively growing success of VR, its capabilities on mobile devices are still vague and the event is designed to shed the light on the massive opportunities it brings upon.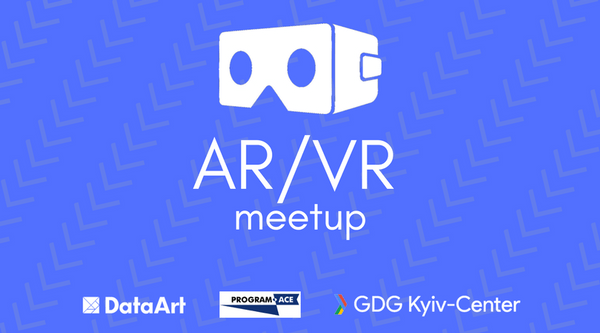 Many of the notable speakers from some of the largest Ukrainian companies, such as Program-Ace, DataArt, and Evo will share their views on such topics as:
existing mobile SDKs (software development kits);
ARKit framework capabilities;
AR in iOS;
AFrame – VR and WEB;
Magic Leap + ARKit + Vision Magic.
The agenda will be divided into several parts with each company representing of topics. Among others, Program-Ace representatives will cover the following areas:
Sergey Tikhonov, Program Director of Agriculture and Utilities, will unveil the aspects of implementing the AR technologies in agricultural and industrial segments to illustrate how fusion of drones and AR gadgets helps farmers and manufacturers achieve previously unseen levels of effectiveness.
Oleksii Burkun, Head of Cross-Platform Department, will showcase AR Core and ARKit technological solutions and their examples that are already being successfully utilized in our products.
Being a prominent company in augmented reality development and custom VR solutions, Program-Ace possesses a hefty amount of expertise that allows us for delivering the top-notch solutions by producing a complex software compatible with a number of contemporary kits and applicable for any area of implementation. Thereby, by visiting AR/VR Tech Talk, we feel the need to share our views on the development process and grasp the latest tendencies that other companies are willing to expose at this event.
Want to get more stories to your email?