In collaboration with the ASQ Reliability and Risk Division, Program-Ace is kindly inviting you to register for the upcoming webinar.
Topic: The Future of XR (Cross/Mixed Reality) in Business: Innovations, Strategies, and Use Cases
When: March 14, 2019, 12:00 PM – 1:00 PM EDT.
Speakers: Denis Potapenko, Philip Volna
About the ASQ Reliability and Risk Division
The Reliability Division is the largest group in the world that promotes reliability training and education. The ASQ RRD is the active contributor and initiator of hosted webinars related to a variety of industries. The mission of ASQ RRD is to educate Reliability practitioners from a variety of professional perspectives and share the knowledge presented by different companies.
About Program-Ace
Program-Ace is a Ukrainian R&D company that focuses on full-cycle software development. Recently, Program-Ace received the Best of Global Outsourcing 100 award from IAOP. It's the third time we are being featured by IAOP, and we feel like sharing it. Also, thanks to our fruitful collaboration with our best customers we were featured in the Top 1000 B2B Companies around the world by Clutch.
If you have any questions concerning the webinar, please, contact us here.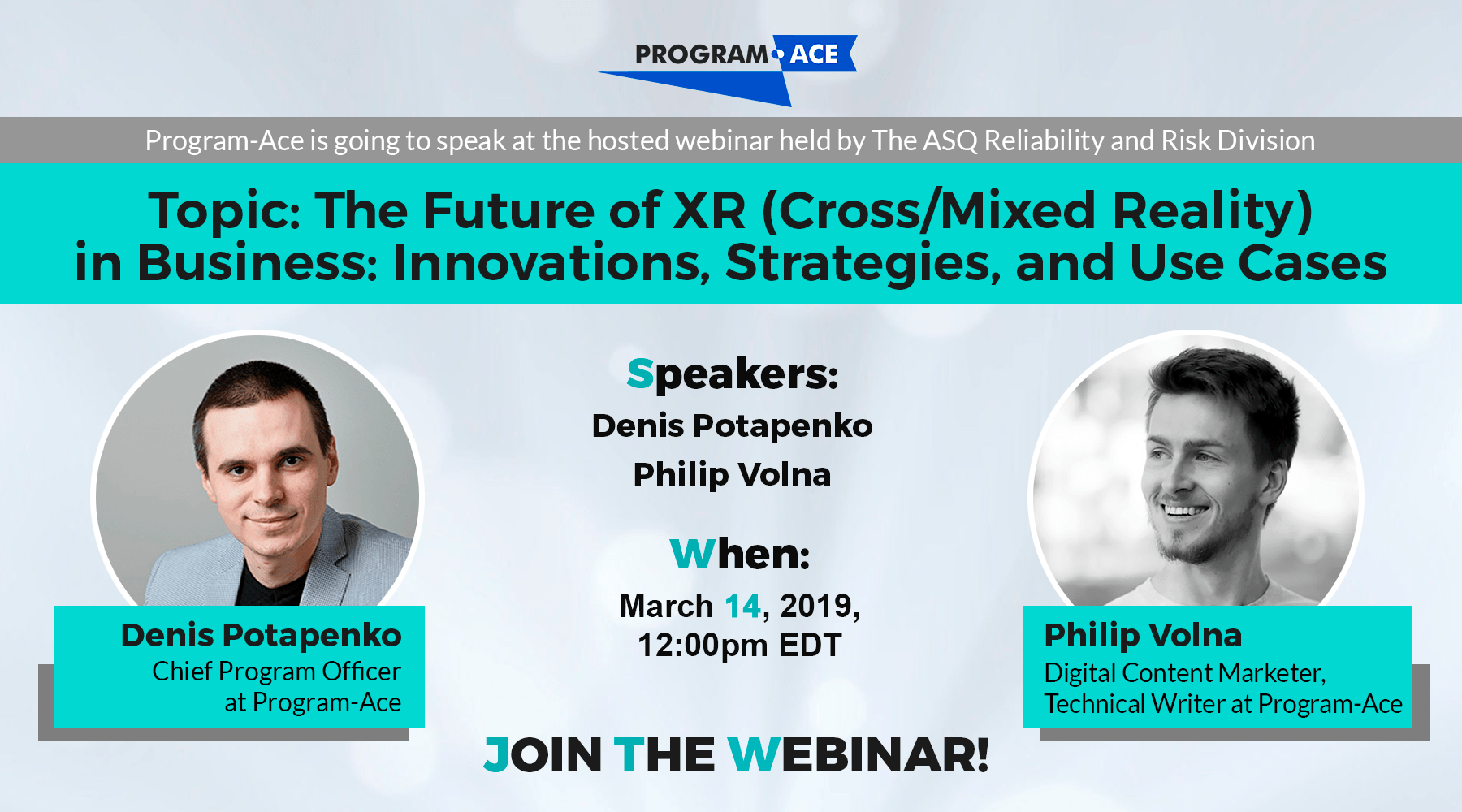 Want to get more stories to your email?