When it comes to outsourcing to Ukraine, our clients are often interested in the political and economic situation in Ukraine. This is something we do not know and are not authorized to judge upon. However, what we know for sure is that the IT market in Ukraine is constantly growing and developing.
Unit.City, the first Ukrainian technological park, is one of the leading centers of IT development in Ukraine. Many companies and investors are putting their best efforts into making a technological paradize in Ukraine and transform the technological ecosystem of the country to open doors for more opportunities and advances in the future.
In 2018, the Ukrainian tech industry received $290 million in startup investments and has acquired the second place as the largest export industry in Ukraine.
Ukraine was ranked 24th best country for software development and held over 1000 events for IT specialists, startups, and investors, according to the Tech Ecosystem Guide to Ukraine 2019.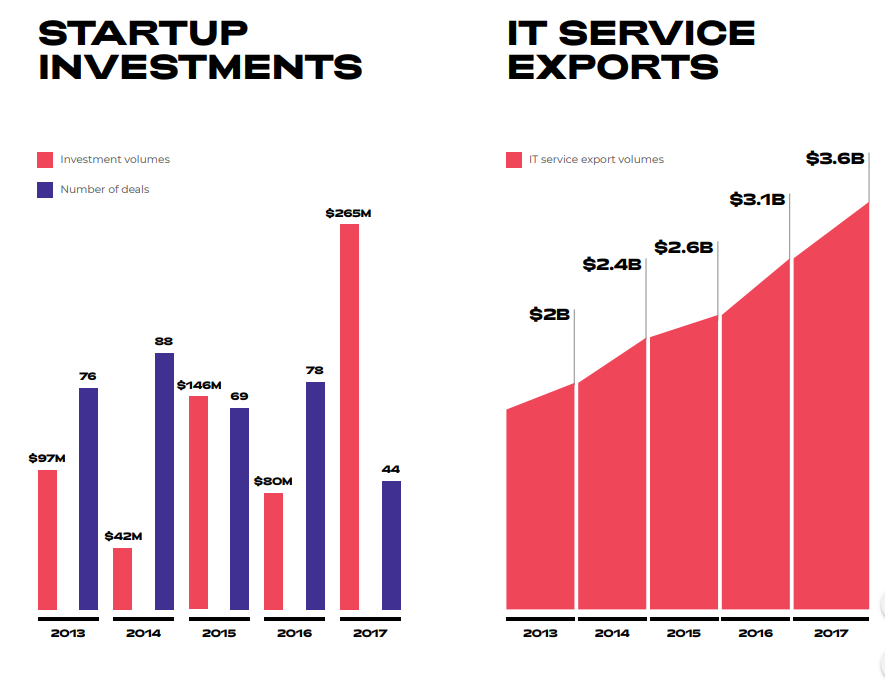 As we see it from the inside, the situation in Ukraine is fairly stable as to the software development and outsourcing services. The market is only growing and it's on the rise.
Unit.City is making a great contribution to the development of the Ukrainian IT market and a lot of Ukrainian companies are helping this ambitious project make a revolution in the country's tech world.
For clients, it means a lot of opportunities for investment, stable dedicated teams, and an increase in the quality of products delivered.
Being a Ukrainian R&D full-cycle software development company, Program-Ace is proud to be a resident and a contributor at Unit.City. We are empowered to raise the bar even higher to achieve greater results within the rapidly changing environment.
We thank Unit.City for creating this prosperous project where businesses flourish, and we thank our partners and clients for making a contribution to the development of something bigger than just an application. Together we are changing the world for the better making our lives simpler and more technologically advanced.
Want to get more stories to your email?