Rapid improvements in the quality of virtual reality devices and the increasing perfection of development processes have made the sphere fertile for fruitful marketing. The key question that then emerges is how do we best maximize this potential?
The three broad strategies for virtual reality in marketing are event-based brand marketing, device-based brand marketing, and using VR elements as a means to market-broader services. Each has deployed by different companies to serves various needs. Here we break down and explain their functions.
Event-based Brand Marketing
While market trends suggest that virtual reality usage is projected to explode in the next years, many users do not yet possess a VR device. In fact, many people across all the major market demographics are yet to even experience it. Thus there is an opportunity for companies to organize "events" in which they can offer potential customers a free VR experience and use it to achieve the given company's campaign goals.
Companies that have pursued this marketing strategy have typically augmented standard VR devices (such as Oculus Rift and HTC Vive) with additional, environmental enhancements (artificial wind, vibrations, etc.) in order to achieve a 4D experience.
Coca-Cola: Providing an Experience
Coca-Cola has long used Santa Claus as a marketing tool to create an association between the holiday season, the color red, happiness and their product. Last Christmas, Coca-Cola Europe launched a temporary, festive-themed VR project that toured through Poland.
The event allowed users to jump into Santa's sleigh, put on a VR headset and soar through the night skies to experience how Santa delivers presents on Christmas. The purpose of the expenditure was to give people a powerful experience that would remain fixed in their memory. The extension of this was to cause them to add this positive, first-time introduction to VR with the already established aspects of the Coca-Cola 'Santa/Christmas' marketing campaign.
Tom's: Expressing the Brand's Purpose
Tom's is a shoe company whose mission statement is to use portions of their profit from sales to help alleviate "shoelessness" among children in developing countries. This functions under a one-for-one policy, in which for each shoe sold, one is provided for free to a child.
They organize their marketing strategy around this by attempting to convince potential customers that they are not only buying a quality product. They are also contributing to a worthy, corporately responsible and charitable initiative.
Tom's has introduced standalone VR devices for customers to try in many of their stores. These videos intimately show the details of "a giving trip", in which the company brings shoes to impoverished children. The purpose of it is to use the visceral experience to convince customers that their purchase contributes to the social good. The underlying marketing concept for VR here is the use of it to clearly and emotionally express a company's purpose.
Device-based Brand Marketing
An alternative to organizing either temporary or permanent events is to deploy advertisements/applications directly onto devices.
The obvious advantage of this strategy is that there is no need to first commit resources toward corralling potential customers into a specified location. Instead, they can access the data through the same channel that they usually receive information.
The disadvantage is that users need virtual reality devices in order to access this information. Sales of simple ones, such as Google Cardboard, are rising and market trends suggest VR use, in general, is set to grow astronomically shortly. But in general, ownership levels are largely insufficient to support a campaign aimed at a diverse range of demographics. To avoid this problem, it is possible to simply give customers the means to view VR, which instantly boosts customer loyalty due to the gift.
McDonald's: Give them the Key to Open the Door
McDonald's Sweden recently had a marketing drive in which the boxes for Happy Meals could be folded into simple VR devices by adding the included VR lenses. The user could then download a special winter-themed VR game to be played on the simple, recently-crafted device.
From a marketing perspective, it is largely consistent with McDonald's long-standing aim of attracting children (and by extension their parents) through commodities whose price is embedded in the food cost. By choosing VR, the gifts remain up-to-date with youth that is increasingly looking toward digital gaming as opposed to traditional knick-knacks. Additionally, it introduces further users to VR technology, links it to McDonald's, and opens to the door for more dynamic, future advertising campaigns.
Marketing Through Virtual Services
When it comes to marketing, there's the debunked idea that "good products sell themselves." If, however, you already have a strong customer base and advertising network, adding virtual reality-based services can truly market themselves when the advantage added has real benefit. The novelty of the experience and quality of the service combine to provide the ammunition for explosive marketing.
Lowe's: Embedding Marketing Within Services
When it comes to marketing interior designs or the household appliances that constituent them, the majority of the industry has focused on marketing and selling "visions" a room to customers. Lowe's looked at virtual reality and saw an opportunity to flip this paradigm on its head by giving customers the means to sell themselves their own vision.
Lowe's Holorooms allow customers — with the support of Lowe's staff — to redecorate rooms or see how a new wallpaper will look and then literally see it in 360° of immersive clarity. This allows customers to concretely see what they half imagine in their heads and become confident enough to commit to the cost.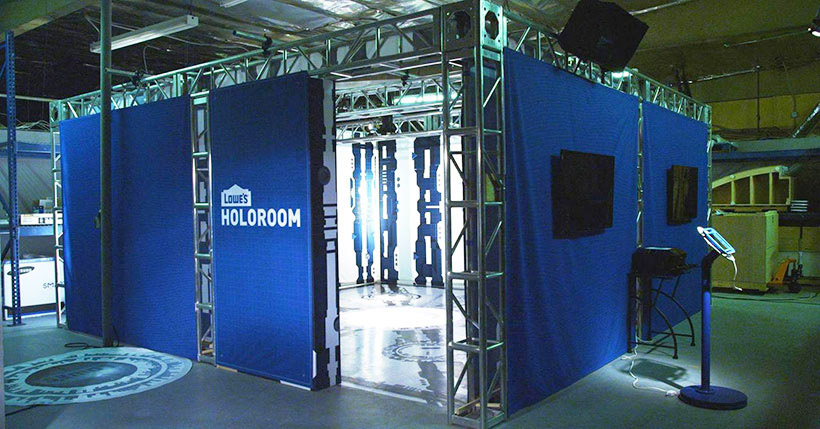 The effect is goods that are being marketed within a framework that doesn't appear coercive or sensationalist. Instead, the marketing of the goods lies firmly within the customer's demands.
New York Times: Embedding Marketing Within Products
Rapid innovations in the realm of mass media in the last half century have caused huge shifts in how customers consume news and how news outlets provide it. With the rise of televised and internet services, the newspaper has suffered greatly. The New York Times has responded by seeking to remain relevant by pioneering VR journalism.
To market the new initiative, they sent free VR devices to their subscribers. The strategy deployed here was to rapidly build up the base supply of users that would support further growth through word of mouth and hype. The second dimension of the strategy is to maximize the fanfare accompanying the free deployment as a means of reasserting the NYTimes status as a premier, groundbreaking news source.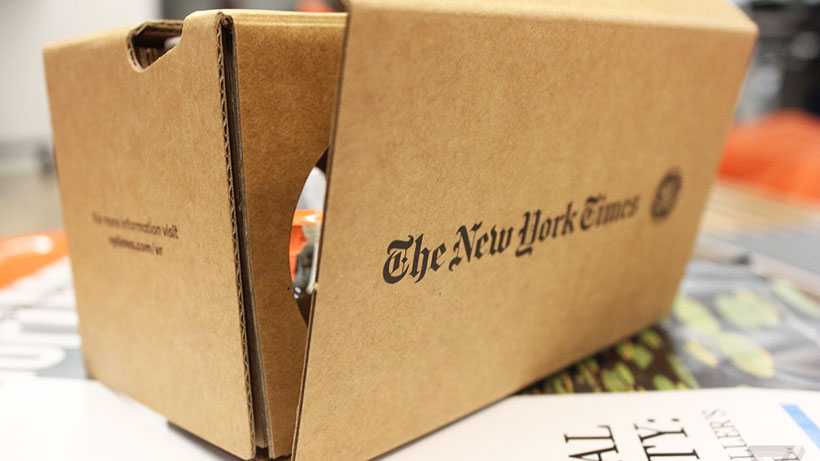 Conclusion
Marketing, in general, exists in a grey zone between the tried-and-true and the risky, bold next step toward something new. As virtual reality becomes a tool that customers become more comfortable with and corporations more willing to invest in, new trends will develop. The key lesson remains, don't miss the ship before it sets off. But don't be too late and risk being just another shipmate without any notice. The time for maximizing the effect of innovative VR marketing is in port right now.
Want to get more stories to your email?