Game Development Outsourcing Program Manager
Program-Ace is looking for an Game Development Outsourcing Program Manager with 5+ years of experience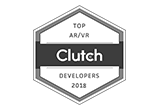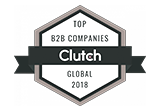 Requirements:
At least 5 years of experience in a management position related to delivery (Head of delivery, Operational Manager, etc.) in a successful game development outsourcing company;
Nice to have: History of collaboration with release management, production or live operations of games;
Experience successfully managing several large, complex, and transformative projects from conception through implementation;M/li>
Excellent time management and organizational skills to meet deadlines;
Strong attention to detail;
Ability to provide creative, solution-oriented support to complex situations;
Ability to multi-task and juggle management of several projects in parallel;
Leadership and interpersonal skills;
Positive mindse;
Excellent English verbal and written communication skills.
Responsibilities:
Managing the day-to-day daily operations of the Program (full-cycle of game development outsourcing: analysis, proposal, contract, development, deployment, support etc.)
Drives production structure, process, and efficiency for outsourced content in game development;
Contributes to the implementation of new or refined production methods as well as training and documentation specific to outsourcing;
Development and Implementation of the Program growth strategy (with Marketing and Sales departments)
Implementation of the Program growth;
Managing Program budget and meeting Program performance requirements (KPI)
Resource management for the Program (with the company's Resource Manager)
Apply change and risk management for the Program;
Coordinate cross-project activities and optimization inside the Program;
Cooperate with other Programs inside the company (resource planning, best practices, joint projects, processes, etc.)
Produce accurate and timely reporting of program status.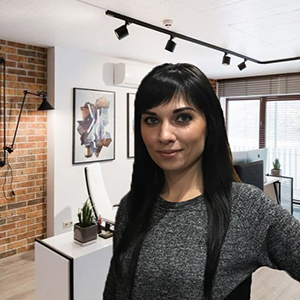 Valeriia Karasenly
Head of HR Contacts
Applying for
By sending this form you agree to our Privacy Policy. The information you provide will be added to our CRM system for further communication.
Applying for
You can use this form to upload your CV and send a short message to our recruitment team.
Program-Ace is an R&D and innovation-oriented software development company with 30 years of successful track records and vigorous growth on the market.
Contact US

Headquarters: Nicosia, Cyprus
Representatives:
Germany, Ukraine, Bulgaria, Canada
Subscribe
Stay ahead of the curve and get weekly updates on the lattest industry trends, tips, and news.
Thank you for subscribing!
You are now subscribed to the Program-Ace newsletter.
Discover more on our website:
Download the Full Case Study
Stay ahead of the curve