Corporate Social Responsibility
Program-Ace's Corporate Social Responsibility strategy is committed to protecting the world in which we live and improving the community by setting up a sustainable future for our staff and company.
Even the Smallest Act of Care Is Life's Greatest Value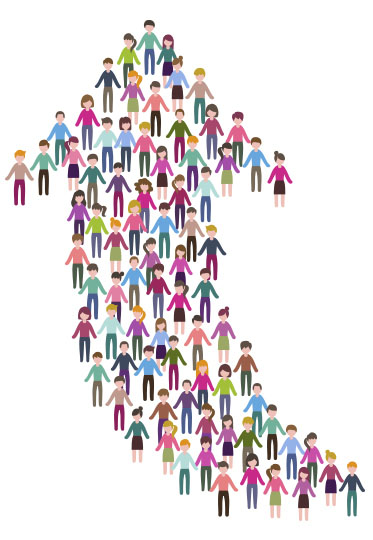 Community
We embrace Corporate Social Responsibility practices by involving our company and its employees local and international communities.

Furthermore, Program-Ace is a company that enjoys sharing the intricacies and insights of the industry with the younger generation of developers, designers, marketers, and managers. For that reason, we often take the role of a speaker at various conferences, forums, and other industry-specific such as BDMSummit Winter, BDMSummit Summer, Game Developer Conference, and NODE 17.

Also, in 2017, Program-Ace formed an open community called Kharkiv Innovation Spot dedicated to gathering industry professional to discuss technological novelties and share development insights and organized a range of technology events such as HoloLens Meetup where our professionals shared their experience in developing for mixed reality and Microsoft HoloLens and supported Lviv IT Tour where we talked about the typical features of AR/VR/MR projects.

As an honorable member of European Business Association and European Training & Simulation Association (ETSA), we participated at the annual ITEC conference both as exhibitors and featured speakers presenting the paper about HoloLens and its future for the training and simulation industry in 2017.
Labor Practices & Human Rights
With a great passion for establishing a favorable atmosphere where Program-Ace employees can develop their skills by implementing world-best practices, working on interesting and challenging projects, and creating something that can reshape the industry. We have designed an environment that has been recognized by independent organizations as one the most encouraging of its kind. In order to create not only a comfortable working environment but a balance between work and rest, our staff members are provided with free lunches on a daily basis and are free to use a playroom to take their minds off work and get a little rest. And since we do treat our employees with care, we provide free healthy food in-house, so the staff can have lunch at a convenient time and restore their strength for work.

To improve communication within the company and with international clients, we provide free language speaking clubs for in-house employees, foreigners, and international partners who work for the company. Moreover, Program-Ace cares about our staff's leisure time and provides reimbursement for sport-related expenses, such as soccer and ping-pong, and arranges regular corporate events and activities.

Our office is designed in accordance with the safety requirements. To protect our employees and prevent emergencies, we conduct Life Safety Training on a regular basis.

As confirmation of our position, Program-Ace is rated the 15th best company to work in Kharkiv and occupies the 28th place among Ukraine's best mid-sized employers according to DOU rating.

Program-Ace respects human rights, and guided by the Labour Code and the Constitution of Ukraine, it pays fair wages for a 40-hour work week and provides official employment for staff members who come into contact with the company. Also, our employees have a flexible working and vacation schedule.

Moreover, because we respect the human right to non-discrimination, we have a multinational staff. Also, Program-Ace is a sexism-free environment. We have a few women directors and equal payment for men and women in the same position. And, what is more important, we do not discriminate based on sexual orientation at Program-Ace. We value the importance of respecting human rights and, for that reason, do not exploit child labor.
Environmental Initiatives
Besides the welfare of our staff, we care about diminishing our environmental footprint. To inspire our employees to follow simple rules that make the world a cleaner place, we continue our company-wide initiative called 'Green-Ace'. It focuses on educating our staff on how to be more ecologically-friendly and encouraging them to make a strong contribution to the preservation of the environment for future generations. Specifically, 'Green-Ace' advocates for eco-friendly behavior, careful resource usage, and operational eco-efficiency in the company. We do not print more paper than necessary and encourage our employees to recycle by placing special containers in the office. Also, in order to help youth adapt to the eco-friendly behavior, we now have an ecology supervisor - Mr.Froggy.
Fair Operating Practices
The cooperation of business partners and clients supports Program-Ace's development activity and allows us to provide services and products that are beneficial for our customers. We respect and adhere to international standards, laws, and regulations in order to guarantee that Program-Ace is using fair operating practices and conducting business in an honest and open manner.

Specifically, we have incorporated fair management paradigms in accordance with international business ethics and legal requirements to ensure a healthy working environment and delivery excellence. Our management system complies with the international requirements and has been recognized as efficient, powerful and fair as well as standardized.

Since our business activities are transparent and deliver reliably on client expectations, our company became accountable and has been recognized as one of the top 100 outsourcing providers in the world by IAOP.
Start A Project With Us
Tell us more about your business needs to help us serve you better. The more detailed information will allow us to route your inquiry to the most appropriate person in our team.
By sending this form you agree to our Privacy Policy. The information you provide will be added to our CRM system for further communication.
Let's work together
Tell us more about your business needs to help us serve you better. The more detailed information will allow us to route your inquiry to the most appropriate person in our team.
Program-Ace is an R&D and innovation-oriented software development company with 26 years of successful track records and vigorous growth on the IT market.
Contact US
Ukraine
+38 067 578 40 46
56, Poltavsky Shlyah, Kharkiv, Ukraine
Subscribe
Stay ahead of the curve and get weekly updates on the lattest industry trends, tips, and news.
Thank you for subscribing!
You are now subscribed to the Program-Ace newsletter.
Discover more on our website:
Download the Full Case Study
Stay ahead of the curve