BoutThat
Program-Ace crafted a platform for debates that brings a new convenience level to setting up the rules and conditions for each particular instance
Background Info
BoutThat is a perfect app for the iPhone audience that allows for having rapid-fire debates in a 90-second format, enabling rigorous discussions on topics such as politics, pop culture, sports, technology, news, and social media content. A simple voting system serves as an unbiased jury to define which of two competitors becomes a victor and moves to the next bout. In case the number of received votes is equal, a draw is declared and both opponents proceed to the next round.

One of the key features is an ability for detailed tuning when scheduling the upcoming bouts. The user has access to setting up the day, start hour, end hour, and the subject title, as well as managing the bout review settings by choosing the day, bout times, and therefore, editing time or titles of the selected bouts.

Spectator interaction is also in place, as observers are not only allowed to vote but can also share their opinion with the bouters by leaving comments until the second participant joins the verbal battle. The tracking system was also a welcomed addition, as it allowed to notify the users when their preferred debaters go live, as well as sending the automated chat messages when anyone joins, leaves, or gets suspended from the lobby.

Despite being an almost ready product, the app still required the addition of key features to match the high standards of users' expectations.
LEARN MORE ABOUT THE PROJECT
Business Challenges
1
Improving Controls and Notifications
The new swiping mechanism was designed to simplify users' navigation when push alerts could bring more awareness about current events.
Importing all user accounts into this system could serve a great marketing purpose by automatically syncing them to the mailing service.
3
Polishing the Streaming Process
Facebook and Twitch were the key platforms to be implemented as they would become a perfect ground for the live debates to be broadcasted on.
Approach and Solution
We have been contacted by our client who wished to make a number of improvements towards an already existing app that required an overhaul of social media interaction plus a slight revamp of the room queue mechanics. After a lively and informative discussion with our client, we decided that the best way to structure the room system was to create a joint space where any user could enter either to watch the debate or to take part in it, in which case he or she needed to register beforehand.

For that matter, we added a deep schedule customization that could help users manage the time and topics in advance. Another important novelty was the ability to vote for any bouter and, therefore, determining the winner who would move on to the next debate session. Moreover, the voting was not only meant to be processed inside the app but would also be available on both Facebook Live and Twitch, as well as the comments on these platforms that would get automatically transferred to BoutThat.

Streaming was also supposed to become a key app feature. Starting from the BoutThat URL live page, it gets inputted into Open Broadcaster (OBS), which uses a re-stream key from restream.io to be further directed to either TwitchTV or Facebook Live. This allowed the debaters to reach a wider audience and also helped receive a fair bout outcome based on viewers' reception. The addition of !bout1 and !bout2 Twitch commands, as well as "heart" and "smile" emojis on Facebook, were an optimal way to allow for an easy and engaging way to attract the audience to the voting process.

Technical Information
BoutThat has gone through a debugging and polishing process and was handled by 3 developers, thus taking roughly 2 months to be ready for deployment.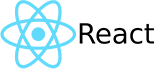 Audience
Given its social aspect, this app was aimed at attracting various demographic groups, some of which included:

Political Activists

Eloquent Speakers

People Seeking to Broaden the Views

Social Interaction Enthusiasts

Value Delivered
BoutThat has received its recognition thanks to delivering convenience into the online debating area, which resulted in achieving the following goals:
The application was downloaded more than 20k times on the iOS platform by the users;
Ensured an easy and seamless streaming process to major broadcasting platforms;
Created a social hub for debate activities and implemented a fair voting system to determine a winner;
Improved the room system, which allowed for structured bout schedule management and seamless queue flow;
Added a fair reporting system to prevent violations from the user side.
Start A Project With Us
Tell us more about your business needs to help us serve you better. The more detailed information will allow us to route your inquiry to the most appropriate person in our team.
By sending this form you agree to our Privacy Policy. The information you provide will be added to our CRM system for further communication.
Let's work together
Tell us more about your business needs to help us serve you better. The more detailed information will allow us to route your inquiry to the most appropriate person in our team.