The Program-Ace team is happy to announce that the website that has been designed by company specialists for our game development division Game-Ace received an "Honorable Mention" from Awwwards juries.
Awwwards is an association formed by design professionals, creative personalities, and agencies from all corners of the world who dedicate themselves to determine the most original, user-friendly, and beautiful websites created by talented designers. Awwwards recognizes, acknowledges, and immortalizes sites in four categories – "design", "usability", "creativity" and "content".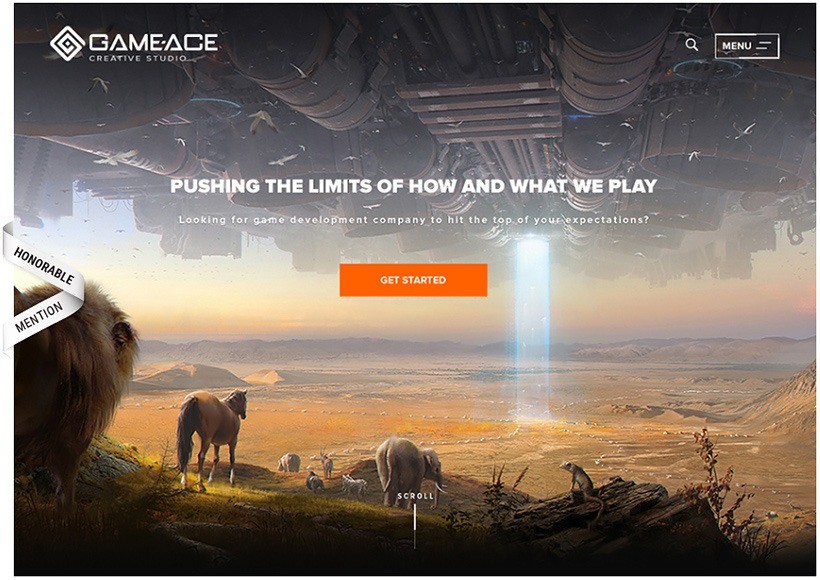 Close collaboration between experienced UI/UX experts and talented designers has resulted in a beautiful, modern, and easy-to-use website that features our extensive expertise in a full-cycle game development and 3D content creation. The Program-Ace web team has exerted a lot of efforts to craft multi-platform website applying only proven tools and techniques.
The Program-Ace team is proud of its contribution to the gaining of this award and congratulates our daughter company with such prestigious recognition. We wish Game-Ace further achievements and will be happy to apply our creativity, talent, and experience to help achieve their goals.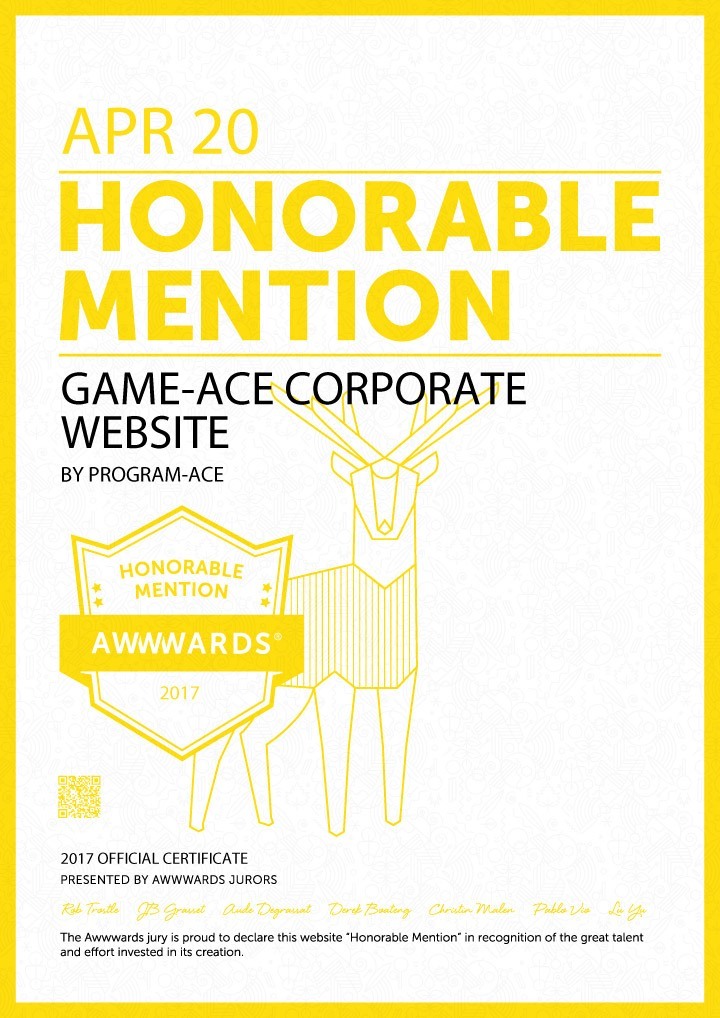 Want to get more stories to your email?