Virtual Training and Simulation Development
Maximizing the effectiveness training solutions and simulation-based learning to solve organizations' most challenging educational requirements
Training requirements evolve over time, together with the environments in which they are trained. With the introduction of virtual and augmented reality, the training industry has been undergoing significant transformation. Virtual education became a solution for complex simulations that are impossible or dangerous to carry out. Such virtual environments are perfect for practicing and rehearsing large-scale processes without additional risk to the environment, atmosphere, equipment, life, and health of the recruits, employees, and customers.

"Learning is more effective when it is an active rather than a passive process."

Kurt Lewin
What We Can Do For You
Virtual Reality Simulations & Training

Program-Ace increases the efficiency of the industry and/or business training processes – especially in those cases when there is no possibility to get hands-on experience - designing fully-immersive virtual simulation environments that are both highly realistic and practically effective for training purposes. The potential target industries include, first of all: airlines, maritime, railway, power plants, metallurgy, petrochemistry, chemical and food-processing branches, etc.
MR Training Solutions

Merging the real and physical world and providing complete freedom in the actions of the trainees, mixed reality training allows for increasing tactical, operational and strategic skills. Exploiting the extensive capabilities of mixed reality, Program-Ace designs MR environments, covering every level of custom training requirements.
AR-Based Trainings

Augmented reality (AR) is a cost-effective solution in cases where others are powerless. Every year, the share of AR trainings becomes more significant. Such simulations allow for getting learners out of physically limited trainings and projecting realistic training scenarios into their field-of-vision, wherever they are. As a trusted industry expert with impressive experience and technical background, Program-Ace is focused on creating powerful AR training that is both effective and highly realistic. Moreover, we deliver IETMs, VMTs, and IETDs for aviation, medicine, technicians, enterprises, etc.
Serious Games

Comprehensive experience in serious gaming allows Program-Ace to give training and simulation gamification features to increase their efficiency. We develop engaging custom game-based learning experiences suitable for training employees and customers. From multi-crew joint simulation to corporate training, Program-Ace's serious games guide the learner so he or she can develop or practice a specific set of skills on a particular platform (mobile, desktop, web, VR, AR, MR) depending on the needs of the organization.
3D Modeling for Virtual Training

The entire idea of virtual training is based on the fact that the learner dives into the virtual world that copies his actual working environment. Program-Ace provides 3D modeling and rendering services to create a participation effect as if the trainee is placed into the real environment. It allows for working out existent decision-making algorithms and gaining lifelike practical experience.
Procedural Learning

Program-Ace is committed to helping organizations develop a strong learning culture, in which every employee can achieve his/her full potential, support career development, and maintain job satisfaction. For that reason, we provide development services of custom-tailored software necessary for the acquisition of procedural skills to fulfill the goal of training broad-spectrum specialists.
E-learning Solutions

Program-Ace establishes effective interaction between humans and machines by designing software to educate employees and customers. With our extensive knowledge of progressive technology, coupled with advanced learning strategies and design practices, we develop end-to-end solutions for a broad range of verticals: from education and healthcare to manufacturing and military. Our custom-tailored solutions are highly adaptable to the changing needs of the training industry and help your employees and customers seamlessly overcome training challenges.
Innovative Training Solutions Spectrum

Health & Safety Training
Health & Safety Training
Our health and safety training allows for teaching staff the basics of safe behavior and well-coordinated teamwork within the real-life environment.
Read more

Onboarding/New Hire Training
Onboarding/New Hire Training
Regardless of your business vertical, the primary objective of our employee development program is to help new hires smoothly adjust to their new roles within a company's infrastructure.
Read more

Situational Awareness
Situational Awareness
Program-Ace develops situational awareness training to help individuals and teams understand incidents and accidents that may occur, reduce their emergence, and improve decision making.
Read more

Procedural Training
Procedural Training
Educational simulation to allow learners comprehend the process it represents, leverage resources, and maintain operational safety.
Read more

Military Virtual Training
Military Virtual Training
Meeting the most demanding specifications and requirements for military missions, Program-Ace designs interactive training environments, covering every level of armed forces training requirements.
Read more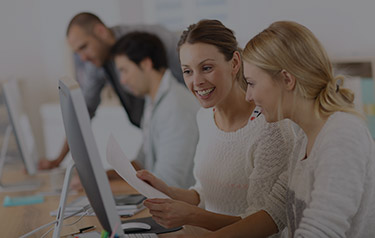 "Learning is not the product of teaching. Learning is the product of the activity of learners."
John Holt, Author and Educator

From Technical to Tactical: Effective and Engaging Learning Experiences with the Right Technological Partner
A trustworthy provider of innovative virtual or computer-based trainings and simulations, featured by IAOP, ETSA, and Clutch. The company has demonstrated an exclusive blend of expertise, developing serious games, procedural trainings, man-machine interfaces, educational simulations, gamified educational apps, AR, VR, and MR trainings for both civil and military sectors. For nearly three decades, Program-Ace has respected industry-evolving needs and crafted highly interactive virtual training.

Program-Ace is the right technological partner to choose by heart. Cooperate with the company known for its innovative approach to academic and industrial training in the field of operation, technologically-advanced simulations, and cutting-edge development practices. It will allow you to benefit by establishing a fruitful partnership with highly professional and motivated manpower.
How We Did it Before
The success of our clients and partners is our success
Program-Ace were a pleasure to work with throughout the development process. Even on our first project together, we were able to quickly establish a strong working relationship.

Ryan Courtier
Senior Producer, Hopster
GSN Games is completely satisfied with Program-Ace's technical expertise and the quality of services they provide. One of the projects we worked on together exemplified Program-Ace's attention to detail and extensive technical knowledge.

Stuart Lewis-Smith
Senior VP and General Manager, GSN Games
I would highly recommend Program-Ace for anyone, as their level of service is of the highest standard, and more importantly, people behind the company are an absolute joy to work with.

Ilias Vartholomaios
CEO & Co-Founder at Owiwi
Program-Ace and iQU work very closely together. It goes beyond a partnership; it is more like friends working side-by-side. Thanks to Program-Ace, iQU is able to perform and reach the goals month after month.

Reinout te Brake
CEO at iQU
Start A Project With Us
Tell us more about your business needs to help us serve you better. The more detailed information will allow us to route your inquiry to the most appropriate person in our team.
By sending this form you agree to our Privacy Policy. The information you provide will be added to our CRM system for further communication.
Let's work together
Tell us more about your business needs to help us serve you better. The more detailed information will allow us to route your inquiry to the most appropriate person in our team.
Program-Ace is an R&D and innovation-oriented software development company with 26 years of successful track records and vigorous growth at the IT market.
Contact US
Ukraine
+38 067 578 40 46
56, Poltavsky Shlyah, Kharkiv, Ukraine
Subscribe
Stay ahead of the curve and get weekly updates on the lattest industry trends, tips, and news.
Thank you for subscribing!
You are now subscribed to the Program-Ace newsletter.
Discover more on our website:
Download the Full Case Study
Stay ahead of the curve