Our Process
We solve business challenges through technological excellence, dedicated talent and transparent delivery process
Program-Ace is a premier custom software solutions provider with more than 25 years of experience in delivering outstanding software products. The quality and transparency of the development process is a number one priority for us, that's why we use only the most effective methodologies and cooperation models that are beneficial to our clients.
Business Models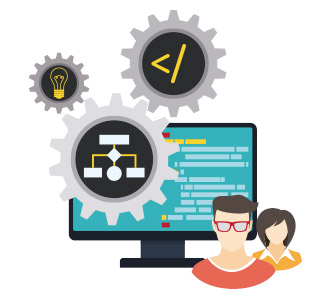 Team Extension
With a wide spectrum of services provided from virtual reality and augmented reality development and gaming solutions to training & simulations and web development, Program-Ace is a company worth attention. For that reason, one of the most prominent business models is Dedicated Team. This model assumes that a team of professionals provided by an R&D company will work remotely on your project. In other words, developers effortlessly join an existing team, adopts customer company's culture, methodologies, and best practices.
Read more
Read less
The company together with the customer selects experts to work on a specific project. Besides, the service provider organization provides employees with all the necessary working conditions and protection. In return, the customer pays an agreed amount of money that includes a monthly salary for every developer. Also, the client has full control over team's capacity, project management, working hours, and meeting deadlines.

Commonly Used:
for any project with unclear deadlines and/or changeable requirements;
when it is profitable to work with a particular professional or professionals;
when the budget is tight or not approved;
when it is necessary to outsource only a part of a project.
Advantages:
The client exercises control over team's workload and performance;
Only high-skilled and trained developers are working in a team;
Your dedicated team can be easily expanded or downsized at any time if necessary.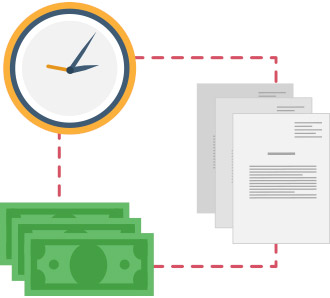 Time & Material
When specifications are unclear, and project scope is not precisely defined or needs to be developed throughout the project, Program-Ace suggests using our Time & Materials cooperation model. It will be a perfect match for a long-term or part-time project with no strings attached or undefined specifications, deliverables, or budget. As the final price and workloads change, T&M offers flexible working conditions for both parties. This cooperation model provides the resilience of modifying requirements, amount of developers, workload, and optimizing cost at the same time.
Read more
Read less

Commonly Used:
for medium and large projects with many internal tasks;
for projects with frequently changing demands;
when the development team's workloads and deadlines are not specified.
Advantages:
Adjust evolving requirements anytime during the project;
Control the project throughout the iterations;
Pay only according to the time spent;
Manage or change developers' capacity.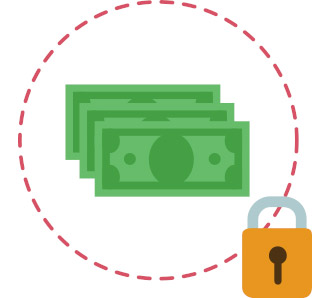 Fixed Cost
This model is preferable for small and medium projects with strict and well-documented requirements. The client gives the service provider with all main details like project scope, working period, deadlines for each stage of a project, established budget, demands to the final product and all project-connected details. These comprehensive set of specifications cannot be changed during the duration of the project. Program-Ace carefully explores all project details, estimates its scope and complexity, and provides a proposal with delivery schedule and total cost.
Read more
Read less
Fixed price engagement model does not require any additional control from the customer; a service provider is responsible for the project management.

Commonly Used:
for a long-term project with stable requirements that are not expected to be changed;
for cooperation when both company and client are aware of the project details, required skills, and capacities;
for fixed rate hours, deadlines, and payment;
for small and midsize projects.
Advantages:
Does not require additional spending;
Gives the customer freedom to spend his/her valuable time on important tasks, instead of controlling the project;
Provides risk-free cooperation.
Transparency and Effectiveness
We always build long-term partnerships with their customers and ensure mutual trust, transparency, and the most effective software development methodology that is perfect for the particular project. Choosing an appropriate cooperation model will help both sides to reduce possible risks and derive maximum benefits from the partnership. We consult our clients on what business model and methodology to choose depending on project needs, scope, and capacity.
Success of our clients is our success
Program-Ace were a pleasure to work with throughout the development process. Even on our first project together, we were able to quickly establish a strong working relationship.

Ryan Courtier
Senior Producer, Hopster
GSN Games is completely satisfied with Program-Ace's technical expertise and the quality of services they provide. One of the projects we worked on together exemplified Program-Ace's attention to detail and extensive technical knowledge.

Stuart Lewis-Smith
Senior VP and General Manager, GSN Games
I would highly recommend Program-Ace for anyone, as their level of service is of the highest standard, and more importantly, people behind the company are an absolute joy to work with.

Ilias Vartholomaios
CEO & Co-Founder at Owiwi
Program-Ace and iQU work very closely together. It goes beyond a partnership; it is more like friends working side-by-side. Thanks to Program-Ace, iQU is able to perform and reach the goals month after month.

Reinout te Brake
CEO at iQU
Let's Work Together
Tell us more about your business needs to help us serve you better. The more detailed information will allow us to route your inquiry to the most appropriate person in our team.
Your privacy is important to us. That's why the business-sensitive information you share with us will not be given to third parties without your permission.
Let's work together
Tell us more about your business needs to help us serve you better. The more detailed information will allow us to route your inquiry to the most appropriate person in our team.
Program-Ace is an R&D and innovation-oriented software development company with 25 years of successful track records and vigorous growth at the IT market.
Contact US
Ukraine
+38 067 578 40 46
Subscribe
Stay ahead of the curve and get weekly updates on the lattest industry trends, tips, and news.
Thank you for subscribing!
You are now subscribed to the Program-Ace newsletter.
Discover more on our website:
Download the Full Case Study
Stay ahead of the curve