Aircraft Engine VR Training
Program-Ace designed a VR training simulator that promotes mastery of jet engine assembly.
Background Info
This virtual system was designed to raise the bar when it comes to interactions with complex equipment and learning new technologies. This immersive solution functions in real time and situates the specialist (who is learning) into a modeled virtual environment featuring accurate hand tracking and a high level of detail. These factors contribute to a speed and level of efficiency in training higher than those provided by traditional learning methods.
Business Challenges
1
Training users to apply new technologies
Users get the opportunity to accumulate precious experience in real-time, thanks to the implemented system of hand movement tracking and the head-mounted device (HMD). Fortunately for users, the interface is built in such a way that they master both coordination in VR and engine part assembly very quickly.
2
Creation of a comfortable virtual environment
We approached the process of creating a virtual environment with great care and trepidation because it was important to provide users with a fast and straightforward system of navigation and interaction with training objects. As a result, they can quickly move parts around and lock them in place where convenient.
3
Matching business goals with user preferences
To make the solution practical for businesses to use, it was essential to make it as realistic as possible. Hence, we packaged 3D visual effects with high-quality models, added reflections, and lifelike interactions with light, and ultimately succeeded in creating life-imitating visual effects. These effects help users make their first jump into virtual reality whilst showing off the finest aspects of the product.
Approach and Solution
Some of the requirements we set forth for ourselves included making the training system simple and easy to use, so trainees do not experience any vertigo or unpleasant sensations found in similar solutions from some other companies. At the same time, the functionality of the solution and the accuracy of details needed to remain top-notch.
Most of the development work was geared towards the design of a detailed and high-end 3D model of a jet engine, as well as crafting virtual interactions that will work in real time. Initial modeling was conducted in CAD and 3DS Max, followed by integration of the model with Unreal Engine 4. After that, it was only a matter of testing to root out any errors and make sure that the immersive effect of the overall experience matches or exceeds our clients' expectations.
The current version of the simulator is presented in the form of a virtual room that contains an airplane engine in the center. The engine is divided into multiple key components, which can be individually lifted by a user's hands, rotated, moved, and examined at close range. Thus, the whole engine can be disassembled into dozens of parts, and you can leave the parts anywhere in the room, even dangling in mid-air until you next interact with them. The same level of freedom is applied to assembly.

Technical Information
A total of 3 specialists participated in the project: a project manager, an Unreal Engine 4 developer, and a 3D designer. The training simulator was primarily built using UE4 (with C++ code), but also involved tools like Leap Motion SDK, 3DS Max, and various CAD utilities. Our team solved the challenge of establishing accurate hand tracking in real time and successfully demonstrated deployment on UE4. Though the current version is limited to Oculus Rift and HTC Vive, we are also developing a new version of the program for Oculus Quest headsets.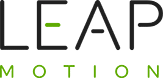 Audience
This VR training solution is mostly intended for companies that are interested in boosting the speed of their employees' training, improving their professional capabilities, reducing the rate of workplace incidents and errors, as well as collecting and analyzing training statistics in real time.
Manufacturing
Military
Aviation
Showcasing

Value Delivered
Our team successfully created a VR training experience that provides users with the opportunity to easily and effectively learn new technologies (VR and airplane engine assembly). They do not need to travel to an airbase or actually lift any engine parts, and can get all of the relevant information with just our software and the right headset. In fact, the interactive options built into the application offer even more freedom of movement and interaction than they would get from a real and physical program.
If you choose to integrate this solution (or another like it from Program-Ace) into your business, you can be prepared to gain several weighty advantages:
Using our training solution in your business can increase users' engagement in the training process and facilitate improved skill acquisition.
This is a way to teach new technologies to employees quickly and efficiently. There are no safety concerns or big requirements with this approach.
Engaging in the scenarios without time or physical restrictions will allow workers to make fewer errors during production and assembly.
Aircraft Engine VR Training
Start A Project With Us
Tell us more about your business needs to help us serve you better. The more detailed information will allow us to route your inquiry to the most appropriate person in our team.
By sending this form you agree to our Privacy Policy. The information you provide will be added to our CRM system for further communication.
Let's work together
Tell us more about your business needs to help us serve you better. The more detailed information will allow us to route your inquiry to the most appropriate person in our team.