Everyone knows that you can't put a price tag on some things in life, including love, friendship, memories. But what about experience, knowledge, and analysis? Businesses often find themselves lacking one or more of these things when they tackle a project, and the only way forward that they see is to get them the hard way – through hard work and investment. Thankfully, there is a simpler solution available today – IT consulting services. As a prominent provider in this field, Program-Ace is ready to give you all the details about this type of solution, which can super-boost your projects and drive innovation.
What is IT Consulting?
IT Consulting is an in-demand type of service for both fully-fledged projects and projects in earlier stages. Oftentimes, it applies to software development, but this is hardly a rule, and many other business ventures engage consulting. Some of the responsibilities handled by our firm and others in this field include addressing technical questions at the initial development stage, narrowing down the technology landscape for upcoming work, and performing an external evaluation and analysis of system behavior.
Why are IT consulting services important?
The main reason why these services have become popular is that they help cut costs, save time, and hold little risk for companies that hire them. To be specific, a business can temporarily get all the benefits of having experienced and capable experts in a particular field without hiring them full-time.
Our IT consulting for business is beneficial to all types of companies and projects, and we are happy to tackle any challenges in this field, be it a large-scale system or a simple app, as well as system integrations of Oracle, SAP, Microsoft, and IBM enterprise solutions. Our main goal is to help our customers improve their system behavior and show opportunities that were not taken into consideration before.
IT Service vs. IT Consulting: the difference
IT services and consulting are two sides of the same coin. While consulting mostly involves planning and analysis, IT services are much more tangible, referring to physical work, development, and practical advancement of project objectives. If we use the analogy of baking a cake, consulting would include finding the right recipe and gathering the ingredients, while IT services would encompass the next stages of baking it.
What Does IT Consulting Company Do?
IT consulting companies like Program-Ace begin cooperation with other businesses within the bounds of a project/initiative, which sometimes leads to long-term partnerships. We provide multiple specialists (analysts, business development experts, project managers, etc.) that handle the full scope of consulting, which may take place remotely or with temporary relocation.
Typically, the process can be broken down into the following stages:
Business analysis (Project Analysis, Architecture Overview)
This is an introductory phase, when we get acquainted with your vision for the project and the peculiarities of your business. We form an unbiased overview of your business's capacities and growth opportunities, and take a close look at the key people involved in the project.
360-Degree Assessment
This phase is much more tech-oriented. Having previously established the project budget, governance, and resources, we dive into its technical requirements - software requirement specifications, code review, and analysis of available architecture. Our software architecture consulting services are geared toward finding areas that can be improved or optimized and draft the first recommendations.
Strategy Roadmap Creation
At this point, we establish clear timeframes and goals for the implementation of our recommendations. Performance metrics like KPI are established for employees and software, while any gaps found during analysis are addressed (how they will be resolved). This takes place with input and open communication from both sides.
Performance measurement optimization
As the project progresses, we monitor it closely, paying attention to the metrics and objectives established in the previous phase. It is important to stay flexible and quickly adapt to changing circumstances, so our specialists provide further recommendations and optimizations if we find a better way to achieve the targeted results.
Making improvements
Even after going through the full roadmap and achieving objectives, we continue to provide support if needed. Thus, we can analyze the hits and misses of the project and create useful guides and recommendations for future projects and endeavors.
Main Types of IT Consulting Services
Having worked with hundreds of different companies and startups in various verticals, we understand that no single formula fits all business needs. Some companies will need more help in one area, while others will focus on something entirely different. To accommodate all these different business needs, we have expanded our service offerings to the following key options:
Business architecture assessment

As a result of thorough analysis of the current software architecture of your business, we provide you with practical recommendations and guidelines on how to make your system efficient, scalable, and flexible within a short time, which will result in minimizing maintenance costs and increasing your system's revenue.

Digital transformation

After a careful examination of your business operations, Program-Ace guides and consults you through the entire process of digital transformation by applying our unique technical expertise and next-gen experience design patterns, thus revolutionizing your business strategies into highly efficient systems.
Immersive Training for Engine Control Unit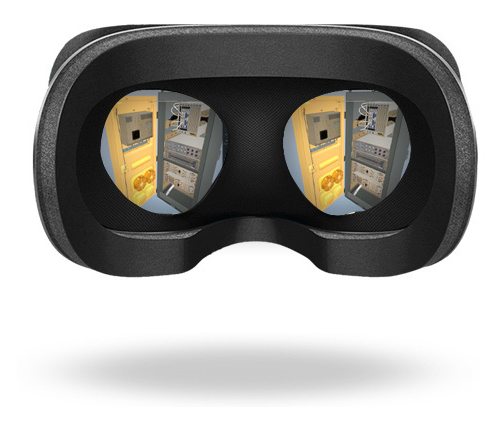 Program-Ace created an immersive training that was a part of the client's digital transformation strategy. This solution is aimed to foster the development of technical skills and deliver a realistic learning experience for workers.
Industry Analysis and Competitor Research

This scope of services is useful not only for startups and new technology products that are just on their way to the market but also for existing products and companies that are intended to explore new market opportunities. Based on your needs and goals, our experts create a flexible and scalable strategy to help your business safely migrate to a new area of activity.

Strategy consulting

Relying on our past experience and established industry methodologies/frameworks, we will craft a comprehensive business strategy that will leave no stone unturned. No resources will be spared, and you can expect to get a detailed roadmap and IT consulting guide that will not only let you achieve objectives, but also blow any competitors out of the water.

Portfolio consulting

Staying in close contact with all involved stakeholders, we can help you make smart decisions about assets and investment that will yield rewards for many years. Your portfolio will be organized to the highest standards, while you are given the instruments to expand it as quickly as you need.

System integration

Our software integration services are not limited to technical operations and software modification. Program-Ace is equipped to analyze all of the services and platforms you want to integrate into your business and find the best way to do it. This systems integration consulting will be based on years of successful work in the industry.
How to Find the Best IT Consultants
While there is no centralized platform or service dedicated to consulting firms, you can find a partner through other methods. One popular approach is examining the most qualified software development companies and checking whether they offer it as an additional service. This is certainly the case with Program-Ace. Though our company is primarily known for software development, our decades of experience on the market and dealing with hundreds of projects have made us true experts in IT, and we are always happy to share our experience. You can
contact us
today, and be sure that we will come up with the most effective and creative strategies for your business endeavors. Not to mention, we have numerous specialists available to offer assistance with coding, design, and anything else you may be working on.
Want to get more stories to your email?