Branded games, advergames and promotional games are some of the most effective marketing instruments for engaging your customers and making your product and brand stand out. With their interactive nature, they are able to engage users in your brand, send a crucial message and transform them into loyal customers. There is no better way to promote your product or company than with a well-designed, custom-branded game. A branded game offers a fantastic cost-value ratio and provides you with valuable insights about your audience.
Program-Ace is a sizable company with several divisions. Game-Ace is one such division, exclusively focused on game development. The Game-Ace team can take on both individual stages of development and the full cycle of development, depending on your needs.
What are branded games and why some businesses use them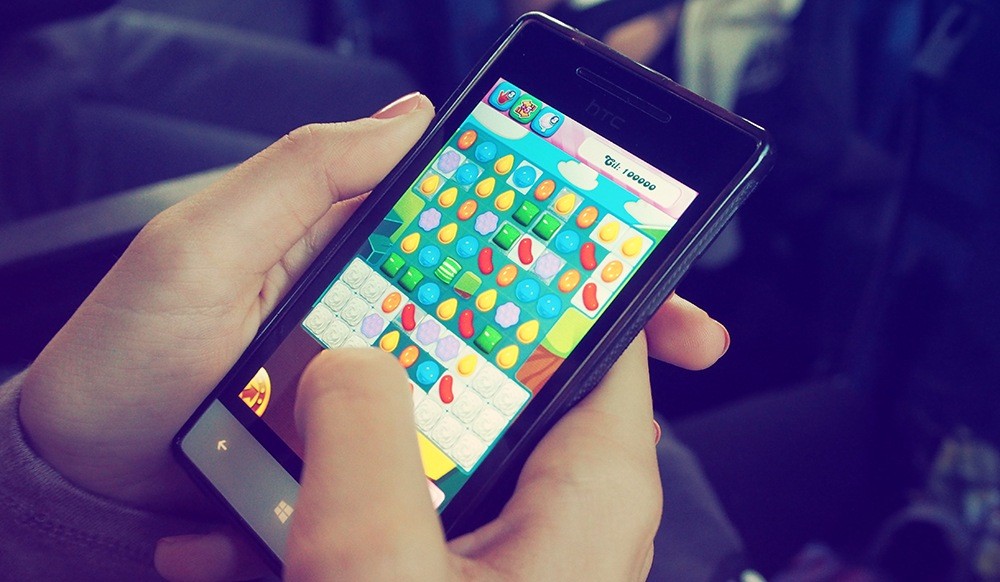 Through branded games, you can communicate with your target audience in the most engaging and entertaining way: introduce new products, strengthen your brand universe, test ideas, collect user data, evaluate and stimulate demands for new products. Branded games are sometimes also called marketing games because they are introduced with the aim of increasing sales and brand popularity. Nonetheless, their purpose and usage are usually much broader than that.
Whether it is a mobile, web-based, social-network, mini or instant game, it can offer your customers an exclusive and unique brand space where they communicate with each other and your brand in an entertaining way. It is also common for the games in question to have interactive promotion elements, which are known for increasing customer engagement. There are many possible formats and mechanics that can be used in your branded game, and we are happy to help you choose the direction that is the most effective for your business.
Benefits of Branded Games
Branded games allow you to engage, educate and fascinate your customers, get to know your audience better, and gather valuable marketing information.
An engaging and fun branded game is something that blurs the line between marketing and entertainment, and creates a more effective brand space.
Due to elaborate and interesting gaming mechanics used in the game, your customers spend more time engaging with your product and brand, which leads to higher retention, brand awareness, and an increase in sales numbers.
A branded game is a perfect tool for gaining knowledge about your customers while offering them more insights about your products.
With branded games, you gain the ability to reach a wider audience of gamers and mobile users and stimulate sales with special game mechanics and gifts.
An entertaining and personalized gaming experience creates a positive emotional connection between your customers and your brand.
Built-in social features allow for a high quotient of virality, leading to up to 50% lower cost per unique user engagement.
Types of Branded Games
Branded games come in all shapes and forms, but generally all carry the same goals and purposes. Using different game mechanics, platforms, and structure, they strive to provide an entertaining game experience whilst introducing users to their brand and promoting it in different ways.
Branded mini-games and fully-fledged games
When branded games are released, it often happens in mini-game form. A mini-game is usually described as a short video game that is part of a larger main game, or released as a supplement to a larger game. Sometimes, mini-game just refers to a game that is very short and limited in scope. As for mini-games with branding, they are sometimes presented as a reward for customers (for example, as a secret that customers can unlock by buying products or engaging in company promotions). Sometimes, users are presented with an incentive for completing a mini-game, such as a discount on company products or a free item.
One of the most appealing features of branded mini-games is how quickly and easily they can be developed, as compared to the extensive development process typically associated with fully-fledged games. Fully-fledged games customarily incorporate multiple locations, diverse gameplay, and a lengthy playthrough time. Such games often have serious graphic and animation requirements, so gameplay is powered by engines like Unity and Unreal Engine 4.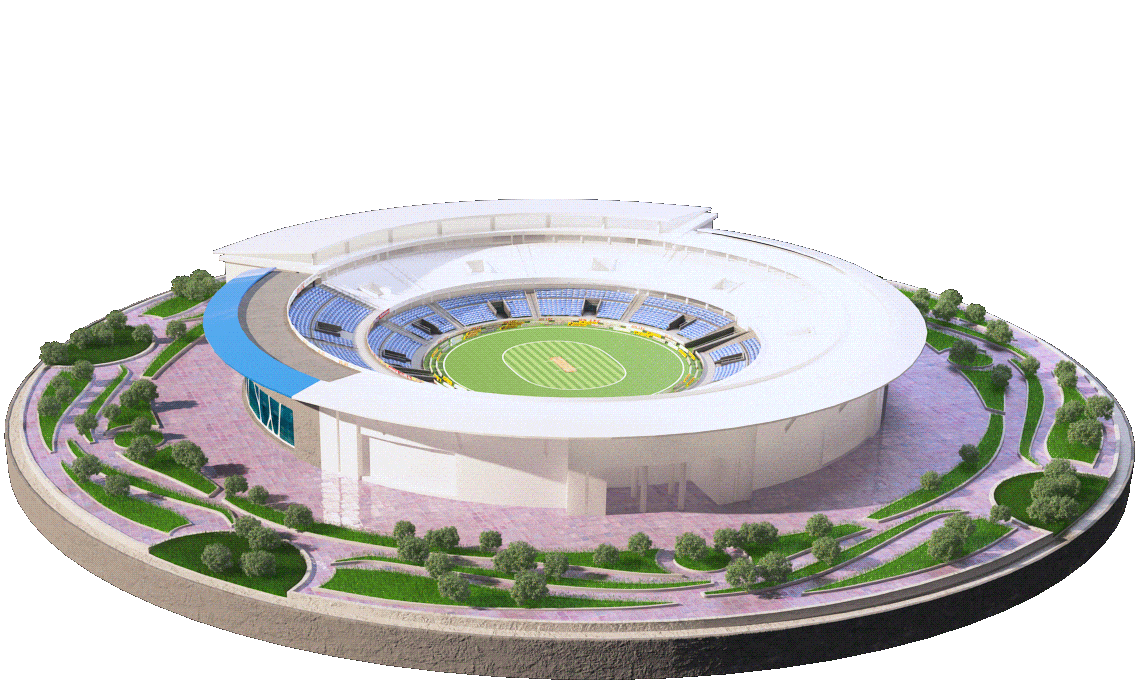 Animation powered by Unity developed by Program-Ace
Program-Ace is well-versed in the development of both branded mini-games and fully-fledged games. Our game developers have experience in full-cycle game development with different engines, including wide portfolio on Unity and Unreal Engine for 3D, Cocos2d and etc. for work with 2D graphics.
Instant Games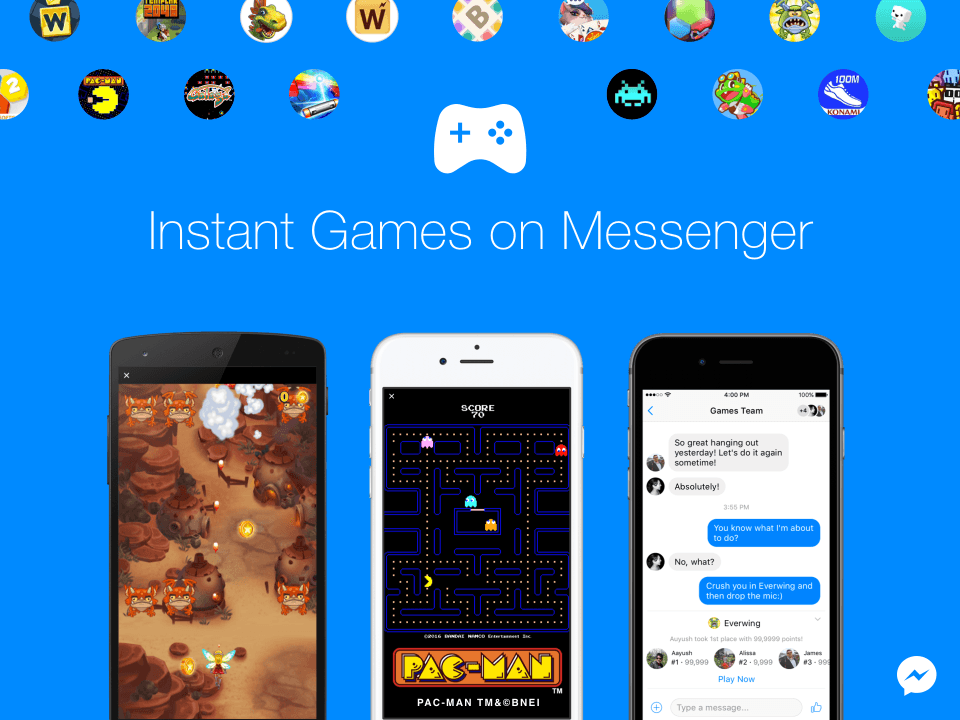 At Program-Ace, we have a lot of experience in creating instant games of different genres. This even includes building Facebook instant games, WeChat and Google instant games that don't require installation. A branded instant game can become a great tool for building a community around your brand or product and creating a steady data flow to generate valuable insights about your audience.
No matter what audience you target or which product or service you sell, most of your customers do use Facebook, so promoting your brand with Facebook Games is one of the most effective strategies in social media marketing at this time. Our expertise in mini-games, including instant games for Facebook Messenger and browser and mobile mini-games will help you enrich these platforms with your products.
Educational Games & Simulations
The best way to make your customers experience your products or services before buying is to offer them a realistic and immersive simulation game to play. Simulations are very useful if you need to train your employees to use new equipment, check or improve their skills, or implement new safety policies. In a simulation, employees can try performing difficult, dangerous, and technical tasks without facing physical consequences in the event of failure. Once they learn to perform the tasks properly, they can carry the skills over to the real world.
Along with simulations, educational games are also very popular. They provide a comprehensive learning experience and opportunities to develop certain skills in a short time. Thanks to the addition of elements like entertainment, competition, and creative challenge, users become more engaged in the learning process and it takes place in a more dynamic manner. A harmonic combination of visual and audio effects stimulates the brain to learn faster and on a much deeper level.
Program-Ace recently had the opportunity to develop an educational game for small children, and it served as a new installment to the famous Hopster game franchise. The game featured colorful visuals and animation, and helped children learn the letters of the alphabet. Alphabet Hotel was downloaded thousands of times, and provided a fun educational experience to toddlers all over the world.
Slot Games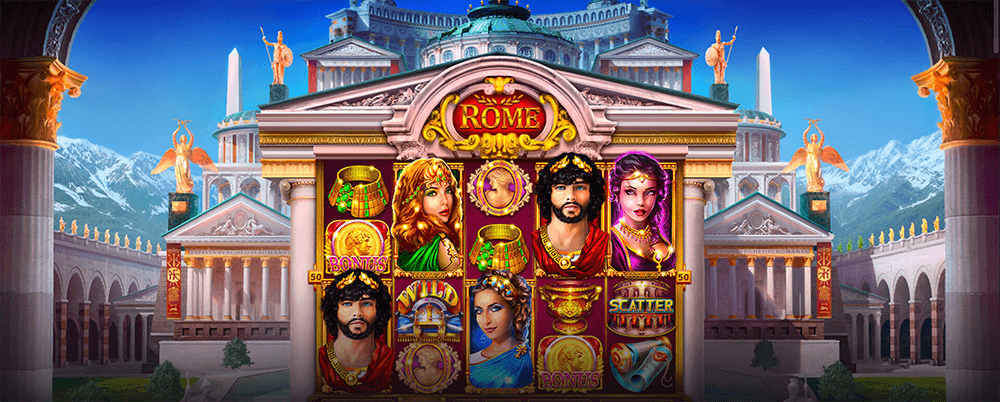 Depending on your audience type, you may find branded slot games to be the best choice. Slot games are a great way to build your brand awareness, advertise a movie or startup. These games are very distinct from sport games, adventure games, strategy games, and most other game types. Speaking generally, slot games involve spinning several (usually at least 3) wheels with different symbols marked along the ridge. The success or loss of the player depends on the combination of symbols received at the end of the spin.
Chance plays a tremendous role in determining such games' results, and this makes the games especially exciting and compelling to players. Despite the simple interface conventional for slot games, they offer many branding opportunities. For example, the symbols on the slot wheels can be representative of the company and its products, helping the player become acquainted with them. Another example is infusing the game text and terminology with company-related words and names. Slot games are one of the areas of game development that we excel in, and we can be counted on to deliver a branded slot game successfully and on time.
Branded Games with Augmented Reality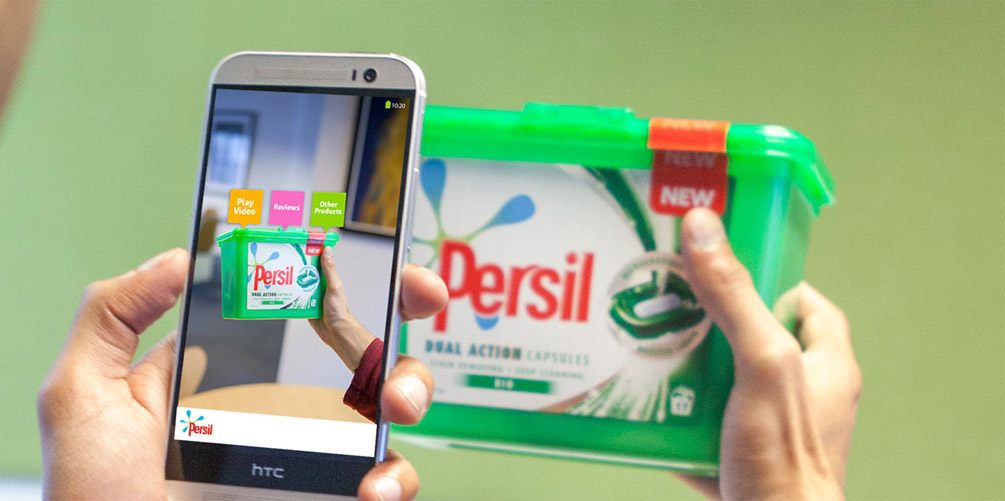 Augmented Reality games are relatively new in mainstream gaming, but the buzz about them is growing every year. With Augmented Reality (AR) technology, digital and virtual objects and elements are layered on real objects and places within a user interface. While game software has to be designed in a certain way to support AR functions, the AR technology benefits greatly from being supported on most mobile devices.
With AR software, players will be able to see your company logo, products, and associated graphics show up in the displayed "world" resembling the real one. Not only will this increase their awareness of the brand, but it can also make them more inclined to interact with the brand in the future. We have a number of successful Augmented Reality projects under its belt, and will have no trouble with bringing your branded VR game idea to life.
Virtual Reality Branded Games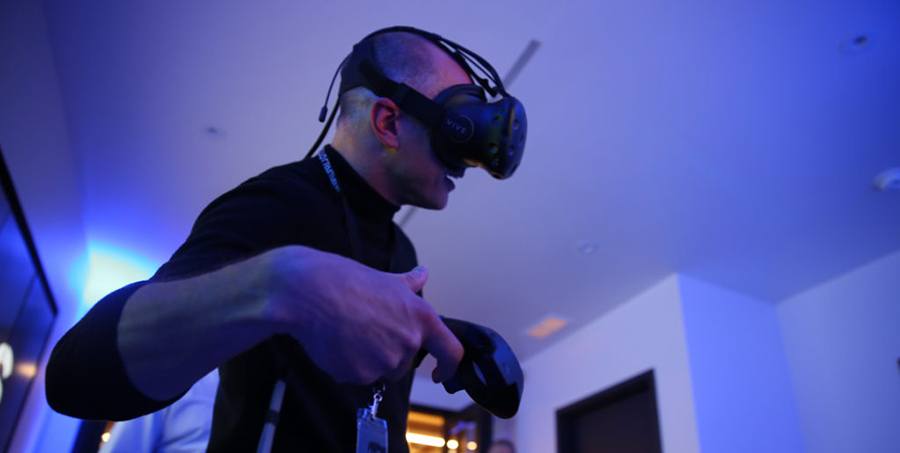 In the rapidly changing world of gaming, virtual reality is increasingly taking on a prominent role. The technology has advanced to a point where high-quality VR games are being released every year, and the gadgets that allow users to play these games are very accessible to the average consumer. In regards to branding, it can be integrated seamlessly into the VR environment without distracting from the game experience. If the aim is to give a prominent role to the brand in the game, players should still flock to the game, provided that it is interesting and dynamic.
Most modern VR games are tailored to one or several of the most popular VR systems – Oculus Rift, HTC Vive, and Gear VR. The Oculus Rift is a lineup of VR products developed by Facebook, and typically including headsets, touch controllers, sensors, and other hardware. The HTC Vive is another top choice with a similar headset and 2-controller system, while the Gear VR system features a headset and display system that relies on a smartphone. Whether you want to make your branded game available on Oculus, Vive, or Gear VR, Program-Ace will be able to match your needs with services. We have extensive experience in developing for these VR platforms, and are ready to take on new challenges.
Branded web games
Web games are a staple of the internet, popping up at the time that ordinary people first connected to the web, and staying popular and relevant in the decades after. There are several factors that make web games appealing to both players and the companies that develop the games. Firstly, the games are incredibly accessible, being supported on nearly all devices and computers, as long as they are connected to the internet. Additionally, web games are often easier to develop and maintain in comparison to most video game releases.
The wide audience and accessibility of virtual interactive online games has made them a favorite of many brands, and hundreds of branded web games have been developed to this day. As with other game types, the brand elements can be integrated to play a key role in the gameplay, or they can be introduced in a subtle way (e.g. appearing in the background). Developing a web game requires very specific knowledge of how browsers and web applications work, as well as expertise in animation, graphics, media integration. Furthermore, the developers must be competent in making the game appear properly on different devices and in different browsers. Our team is knowledgeable in all of these fields, and will ensure the success of your brand games online.
Android & iOS branded games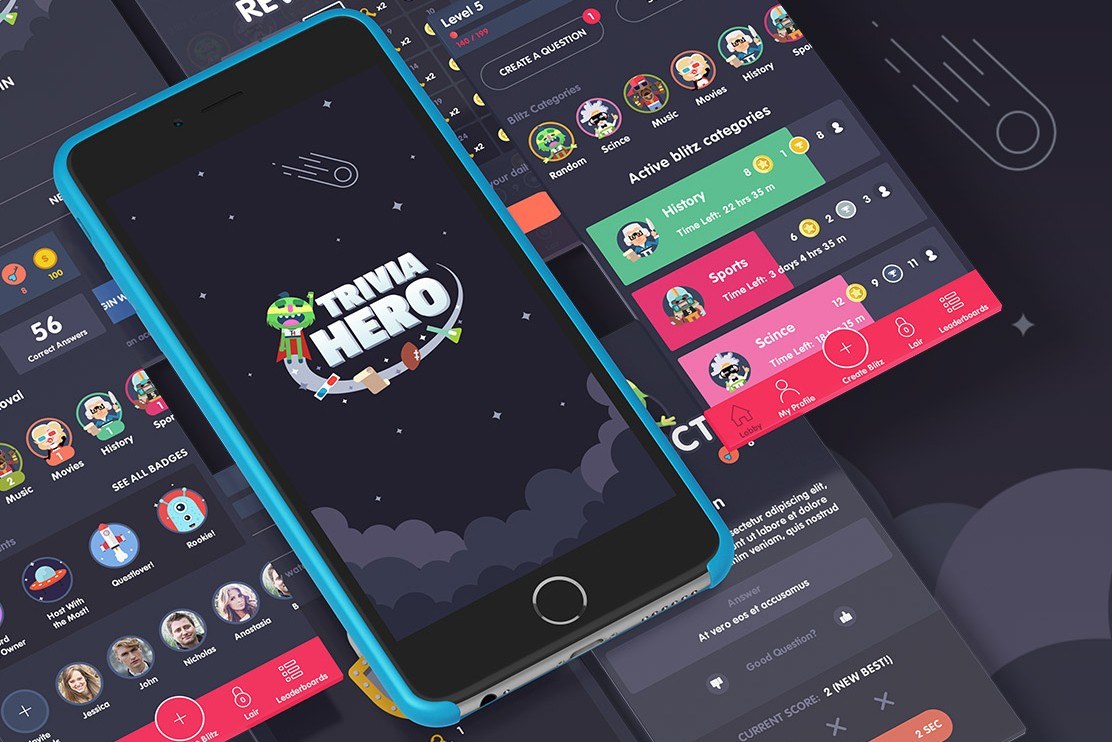 It is estimated that there over 5.13 billion people own a mobile phone, comprising about 2/3 of the total world population. With billions of users carrying an Android or iOS device, it is no surprise that mobile games for these platforms are flourishing. There are dozens of game development companies that have achieved success on the world stage by launch their game on the Play Market and/or App Store, and there are many brands that have tried to replicate such success, albeit with different intentions.
The value of branded mobile games is usually in their ability to promote a company's products and services, increase awareness and sales, as opposed to simply entertaining or doing something no games have done before. Working with Program-Ace, you can promote your brand directly in users' phones and tablets, create a game experience that is fun, beautifully crafted, and matches your promotional needs. Our team has a history of cross-platform and native game development for iOS (Swift and Objective-C languages) and Android (Java), and the results of our efforts have been a resounding success. You can find a couple of examples of mobile games developed by Game-Ace here and here.
Bringing branded games to life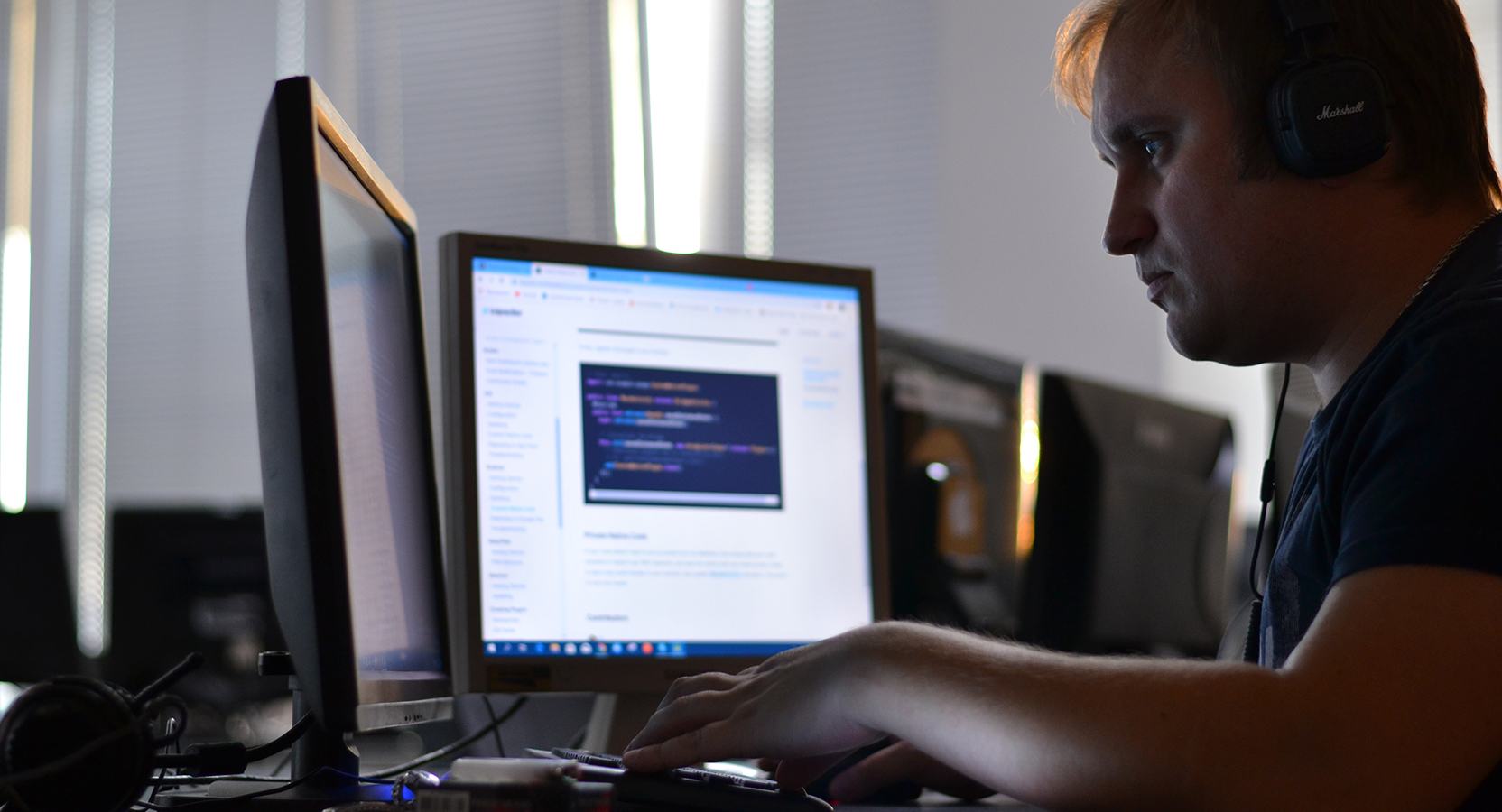 There are hundreds of accepted approaches to promoting a brand, but creating a game with this purpose is certainly one of the most innovative ones. Games resonate and appeal to younger generations in a way that few marketing tricks and promotions ever do, and capitalizing on this characteristic of games can help your brand rise above the rest of the pack. Program-Ace has a rich gaming portfolio and experience in building branded games for a variety of industries. This portfolio is the result of 25 years of hard work, creating games from full-cycle to on-demand development. If you are ready to share your vision and put your trust in us, we will happily assist you with your project.
Have an idea in mind? Contact us to get an estimate for your project.
Want to get more stories to your email?