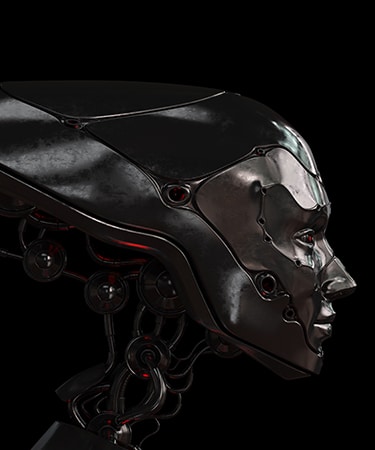 Unreal Engine App Development
Creating efficient and innovative solutions that harness the full power of Unreal Engine.
Program-Ace is building top-notch solutions with Unreal Engine 4 that will push your business forward. Our skilled experts will apply the skills and experience they have accumulated over years of work with UE4 to provide you with services that utilize the full power of the engine and its spectacular features. These solutions and services can boost your production, enhance training procedures, and make the customer experience more pleasant.
Our Unreal Engine development services are quite flexible which means we can start a new project from scratch or augment your current team with our developers.
Why Choose Unreal Engine?
Photorealistic graphics
Remarkable graphics are Unreal Engine's biggest strength, as it provides HD rendering in real-time, ray tracing, cinema-level lighting, and an array of other features. Together, they give enterprise-grade solutions an incredible level of realism and detail.
Reduced costs
Large portions of an UE application can be developed quickly and frugally with Blueprints. This is a visual scripting system often used for prototyping and building enterprise simulations that requires no coding.
Broad choice of platform
With Unreal Engine, you can deploy software to a wide variety of platforms, from PC to Mobile to Web and AR/VR. If you choose to add more platforms later or port from one to another, this is customarily possible.
Security features
Unreal Engine have constant support and regular updates improving the security and stability of the engine. The latest iteration is the culmination of years of removing vulnerabilities. Building your software with UE4 you can be sure it won't be a bottle neck in your security system.
Realistic sound
The sound system that the engine relies upon helps integrate multiple layers and varieties of sound, from ambiance to music, speech, and sound effects. It even supports node-based assets. These effects sound organic and fit in smoothly into your application, creating a sense of atmosphere and immersion.
Photorealistic graphics
Reduced costs
Broad choice of platform
Security features
Realistic sound
Unreal Engine Services We Provide
What We Can Do For You
Training and simulation
We are ready to build simulations based on typical and unusual workplace situations, including professional training and emergency safety procedures like evacuations and first aid.
Product Configurators
You supply us with the product model and customization options you want, and we will turn them into a fully-functional configurator that grants customers full freedom in choosing the product of their dreams (within the set boundaries).
3D Visualization and Digital Twins
You can count on us to create 3D models of your equipment/product/model with accuracy and realism down to the inch. These models will have a multitude of interactive options and work just as well as the real-life versions. We have no difficulty with handling models of large-scale objects like buildings in architectural visualization and CAD designs.
Enterprise VR/AR solutions
Program-Ace delivers complete and immersive VR/AR solutions for a range of platforms, including Oculus, Vive, Cardboard, and PlayStation. This software features high-quality 3D models and scenarios tailored to your exact wishes.
Serious games
If you choose our services, we will gladly develop games that will make your staff be more productive, learning something new and moving their work forward whilst still having fun.
Digital showroom & tours
Using UE4, we will create an unmatched user experience that will acquaint them with your product (or anything else you are showcasing) in all of its splendid detail and angles.
Unreal Engine metaverse
Our Unreal Engine development company specializes in building multifunctional and custom-tailored metaverses based on blockchain technology to help you improve your business performance.
Metaverse Development Services
Game development
Our Unreal Engine app development studio has already sharpened its expertise in a plethora of multifaceted gaming projects, from mobile, PC, and console to cross-platform metaverse or NFT ones like RPGs or Strategies, so you get an all-in-one solution by partnering with us.
Go to our Gaming Website
Porting to Unreal Engine
With our profound experience working in Unity and Unreal Engine development, we can port almost any kind of app or game to another platform of your preference because we know that the more the market coverage, the better for business.
Game Porting Services
Program-Ace In Numbers
1992
Headquarters established
in Kharkiv, Ukraine
TOP 3
AR/VR Developers
(by Clutch)
TOP 100
Outsourcing
Companies (by IAOP)
TOP 10
Mid-sized
IT employers in Ukraine
800+
Successfully
delivered projects
What Industry Are You In?


Time to Benefit with Unreal Engine Solutions!
Gaming & Entertainment
Gaming & Entertainment
We are an indisputable leader in AAA gaming, especially in the realm of first-person shooters, MMOs, RPGs, and simulators.
Read more
Education
Education
Our specialists build Unreal Engine-driven solutions for education purposes, handling software development, computer science, art, architecture, simulation, and visualization.
Read more
Military & Defence
Military & Defence
Our extensive game development and military experience allow us to build a product to make your recruits and soldiers more informed, prepared, and competent.
Read more
Manufacturing
Manufacturing
Complex industrial training, equipment and machinery visualizations, and product prototyping – all of these and more are possible with UE4.
Read more
Construction & Architecture
Construction & Architecture
Featuring real-time rendering, Unreal gives unlimited possibilities for architectural visualizations and walkthroughs in terms of realism and graphic quality.
Read more
Agritech
Agritech
Our team can develop Unreal Engine-powered solutions for farming, with a special focus on interactive, visually-accurate software to improve crop production and livestock breeding.
Read more
Energy & Utilities
Energy & Utilities
Combining Unreal Engine with a smart approach to solving business issues, we develop interactive, eye-catching solutions that help utilities reshape their asset management.
Read more
Automotive
Automotive
We provide Unreal Engine development services for automobile manufacturers to help them educate and train their staff, visualize and test the product before launching the conveyor.
Read more
Healthcare
Healthcare
Program-Ace applies its extensive background in Unreal Engine to develop enterprise healthcare solutions.
Read more
Tourism & Hospitality
Tourism & Hospitality
This includes virtual tours, 360-degree videos, travel management solutions, cross-platform traveling software, and more.
Read more
How We Did it Before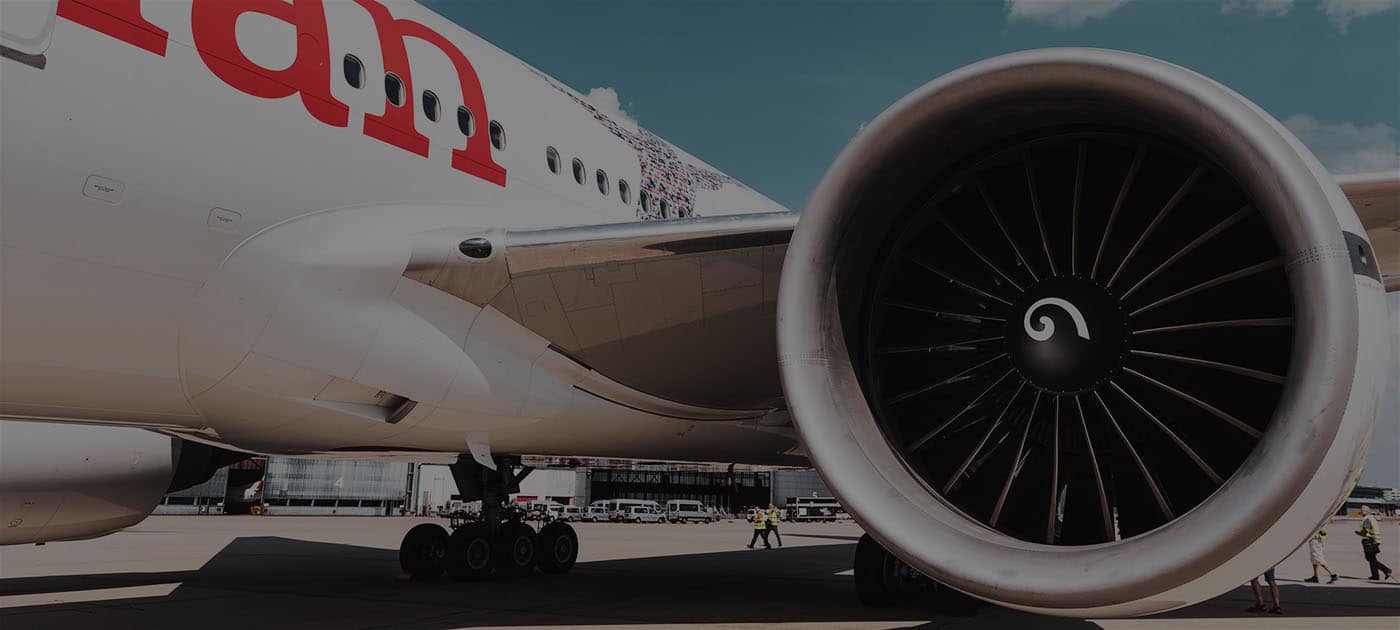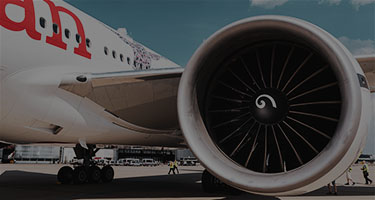 Aircraft Engine VR Training
Program-Ace designed a VR training simulator that promotes mastery of jet engine assembly.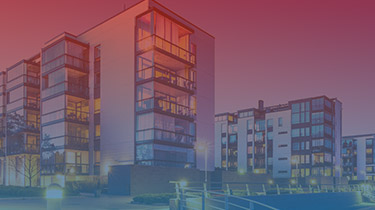 BIM Visualization App
A fully-interactive architectural visualization tool, designed for construction and marketing purposes.
More cases
4.7
out of 5, according to Clutch.co, based on existing and past clients' reviews
The success of our clients and partners is our success
Program-Ace were a pleasure to work with throughout the development process. Even on our first project together, we were able to quickly establish a strong working relationship.

Ryan Courtier
Senior Producer, Hopster
GSN Games is completely satisfied with Program-Ace's technical expertise and the quality of services they provide. One of the projects we worked on together exemplified Program-Ace's attention to detail and extensive technical knowledge.

Stuart Lewis-Smith
Senior VP and General Manager, GSN Games
I would highly recommend Program-Ace for anyone, as their level of service is of the highest standard, and more importantly, people behind the company are an absolute joy to work with.

Ilias Vartholomaios
CEO & Co-Founder at Owiwi
Program-Ace and iQU work very closely together. It goes beyond a partnership; it is more like friends working side-by-side. Thanks to Program-Ace, iQU is able to perform and reach the goals month after month.

Reinout te Brake
CEO at iQU



Start A Project With Us
Tell us more about your business needs to help us serve you better. The more detailed information will allow us to route your inquiry to the most appropriate person in our team.
By sending this form you agree to our Privacy Policy. The information you provide will be added to our CRM system for further communication.
Let's work together
Tell us more about your business needs to help us serve you better. The more detailed information will allow us to route your inquiry to the most appropriate person in our team.
Program-Ace is an R&D and innovation-oriented software development company with 30 years of successful track records and vigorous growth on the market.
Contact US

Headquarters: Nicosia, Cyprus
Representatives:
Germany, Ukraine, Bulgaria, Canada
Subscribe
Stay ahead of the curve and get weekly updates on the lattest industry trends, tips, and news.
Thank you for subscribing!
You are now subscribed to the Program-Ace newsletter.
Discover more on our website:
Download the Full Case Study
Stay ahead of the curve