Our team is proud to announce that Program-Ace is recognized among the best virtual and augmented reality development companies, taking the fourth place on the list, according to Global Leaders List 2017, released by Clutch on November 29, 2017.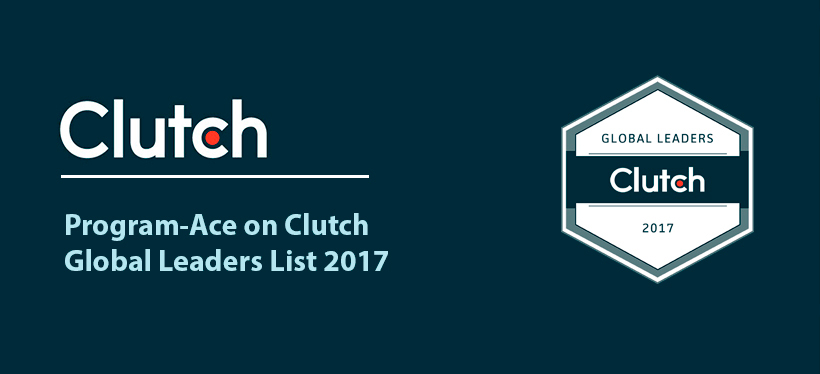 This rating is determined by how the companies were performing during the year, considering many criteria as market presence, ability to deliver top-notch services, and client reviews. These metrics get evaluated from 1 to 10 and form an overall score for each company, also featuring service focus estimation towards AR and VR development. The report recognizes about five hundred B2B companies in 6 different industries and serves as a reputable source for defining a correct choice when it comes to picking a proper company for future projects.
We are honored to be among industry moguls as NEXT/NOW, hedgehog lab, ThinkMobiles and many other solid companies that appeared on the list. Recognizing Program-Ace as one of the global leaders solidifies our supremacy in AR and VR development, an area that is poised to secure a high spot towards future prospects, as it promises an immense growth in upcoming years. You can see the full list of companies that appeared on the list at Clutch press release.
It's a great pleasure to further maintain a high spot on the list of AR and VR segment and we want to express our gratitude to Clutch for helping clients establish a partnership with well-proven companies.
Want to get more stories to your email?