On February 24, at 5 am, Ukraine was shaken by airstrikes on several cities because of the sudden invasion of Russian troops on our territory. Since then, every Ukrainian has been waging a desperate struggle not only for survival but also for fundamental human values ​​— freedom, democracy, and independence.
Every Ukrainian defends his country and loved ones, as well as the homes and families of residents of all civilized nations. So while our soldiers are repelling the attacks of the Russian fascists, our company is fighting on the information and economic front, supporting our country's economy.
Our Mission and Main Priority
The R&D center of our company is located in the heart of Kharkiv, a city that has been under brutal attack since the very first day of the war. However, almost all of our employees managed to evacuate to relatively safe places, Western Ukraine or Europe. Thus, we won't give up and will continue to deliver top quality services even under such stressful conditions.
Of course, our main priority is the safety of our team members. That's why we have already helped many of our people with relocation. Fortunately, our employees are as bold and combative as Ukrainian soldiers. Each of us is highly motivated to keep our company at peak performance, as our customers and our country's economy count on us.
"These times are tough for each of us. However, we believe that this is a new beginning not only for Ukraine but for the whole civilized world.
We are strong. We strive for freedom, innovation, and a brighter future. We are Ukrainians."

— Oleg Fonarov, CEO, Program-Ace
Our Position and Strategic Steps
Nowadays, our team is operating like in the good old days, so we continue to work on our current tasks. Moreover, we thoroughly prepared for new projects to fight even more fearlessly on the economic front and restore our rightful place in the IT industry.
Thus, we hope to save jobs for each team member and even hire new ones to provide them with an opportunity to feed their families. So there are essential steps we have made to maintain the performance and quality of our work.
Data protection. First, our servers are relocated to Germany ensuring data security and stable operation.
Stable working conditions. Most of our employees are evacuated to relatively safe places with computers and required hardware to continue company operations. We keep stable contact with our staff across all locations.
We are growing. The HR department is actively hiring new software engineering specialists.
Constantly in touch. We have a stable Internet connection for non-stop work and constantly keep in touch with our Clients.
Nowadays, our company is stronger than ever, as we are highly motivated to fight for our home, family, country, business, and future. Whatever it takes.
Our Dedication to Ukraine and Volunteering
After almost a year of the Ukrainian nation's fight for its freedom against the insidious and inhumane Russian attack, Program-Ace gladly announces that our passionate team has been given numerous awards for our voluntary activity from official institutions of Ukraine. Although they have never served as a reason to become volunteers, we cherish such attention to our company. This spurs passion, so we will continue to deliver value.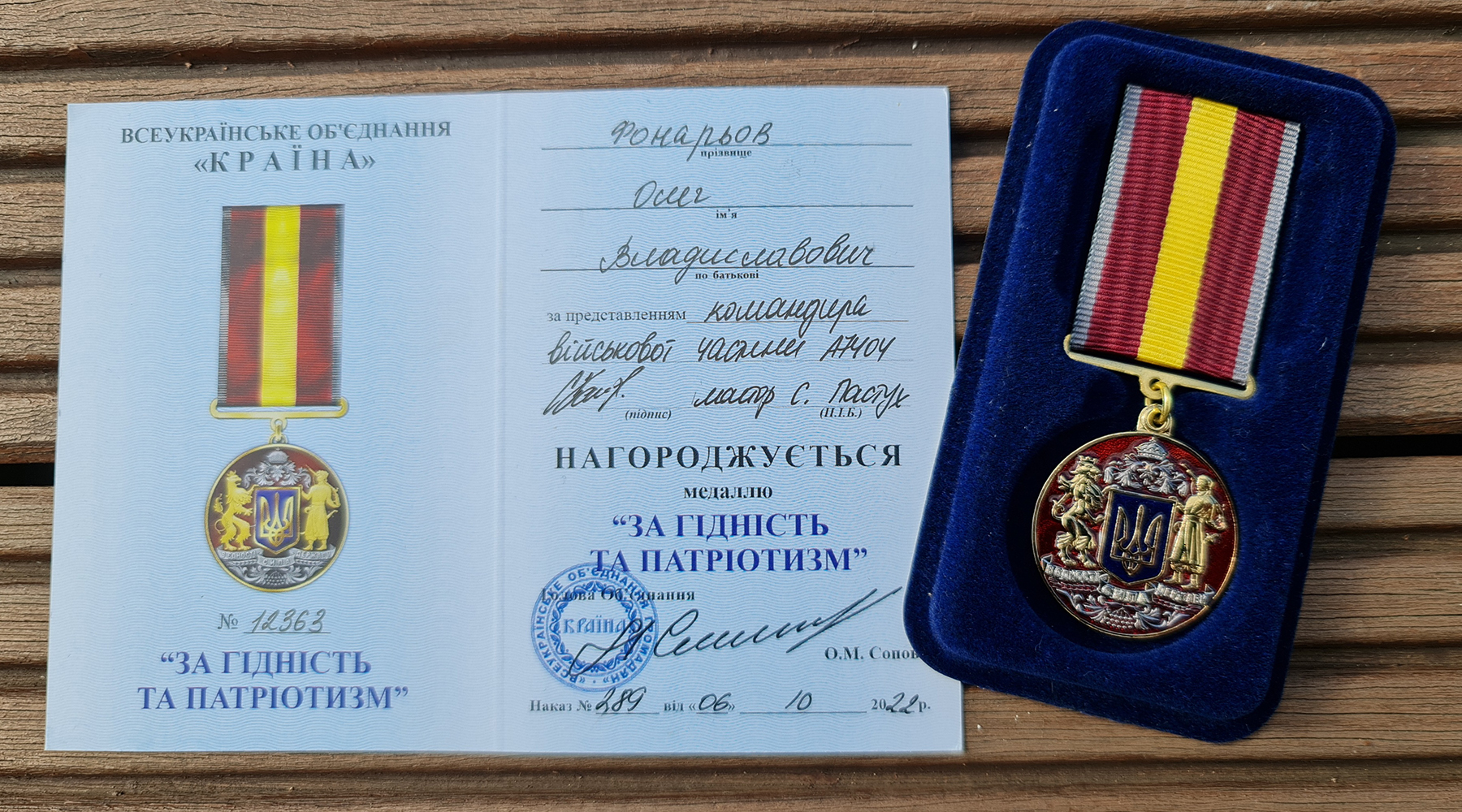 Led by our CEO Oleg Fonarov, the Program-Ace team continued to operate and launched a volunteering activity in order to bring more value to the Ukrainian economy as well as the IT sector in general. Our belief in the bright future of our country and the desire to contribute to the non-profit movement has made us better.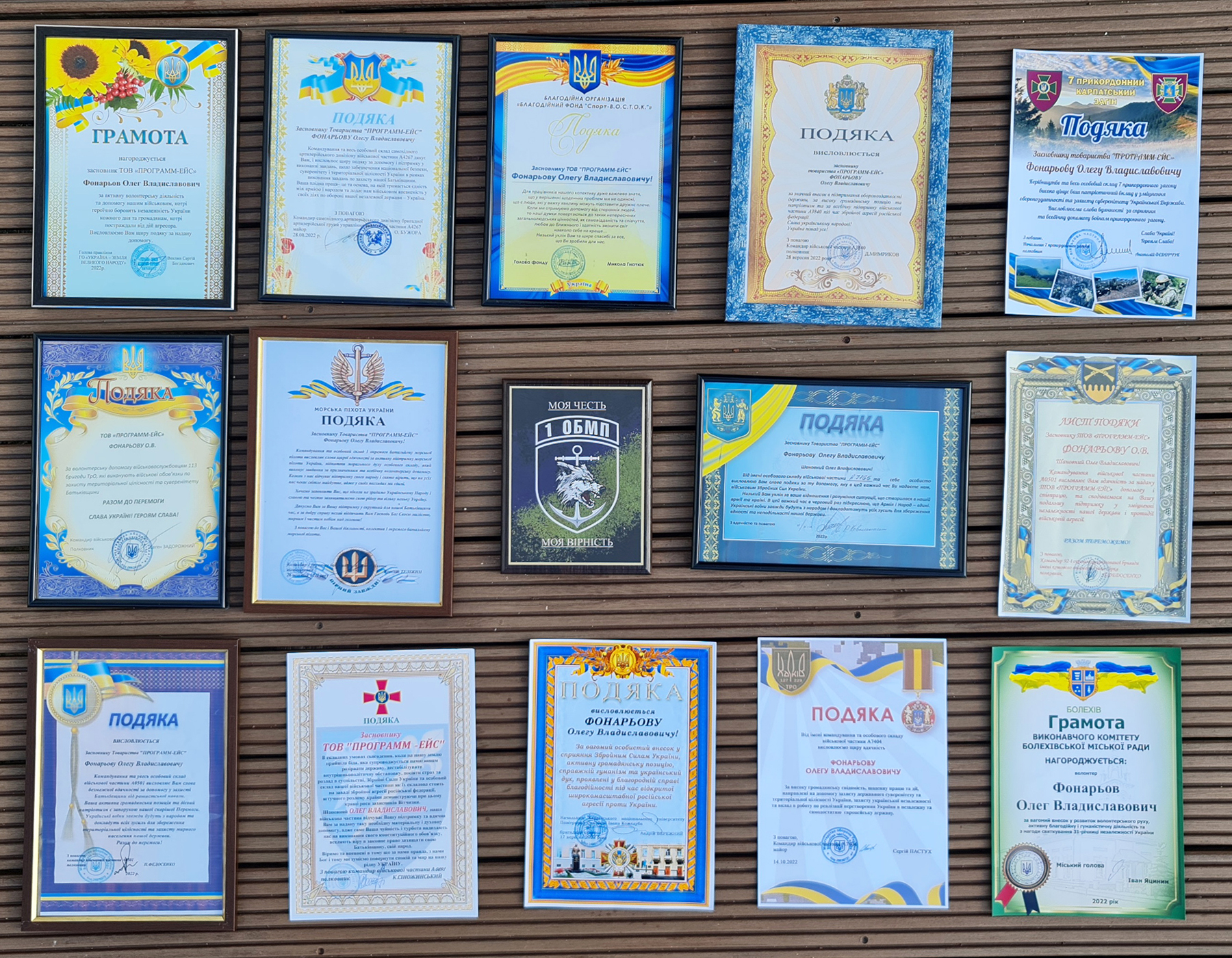 Finally, Program-Ace expresses gratitude and thanks our country leaders, Armed Forces, volunteers, and everyone involved in defense of our homeland from the Russian enemy for being a true shield. A shield with many human faces protecting Ukraine from the darkness of war. All these awards, which mark our joint voluntary efforts, only prove that together we are stronger. With all the strength and willingness to develop, Program-Ace will help others do the same.
What Can You Do?
Our clients have already expressed their solidarity and sent us plenty of warm words. Many of them want to help us and ask about possible support ways every day. We want to save jobs for each team member and even hire new specialists to provide them with an opportunity to feed their families. Thus if you've got a project, feel free to contact us.
Also, you can donate to support the Ukrainian army. The Ukrainian military is constantly replenished with new volunteer soldiers who need protection (body armor, helmets, other equipment) and provisions at the front.
Together we can change the course of history, save the life of the entire country, and rid the world of the tyranny of the Russian Federation. Glory to Ukraine and together we stand! Slava Ukraini!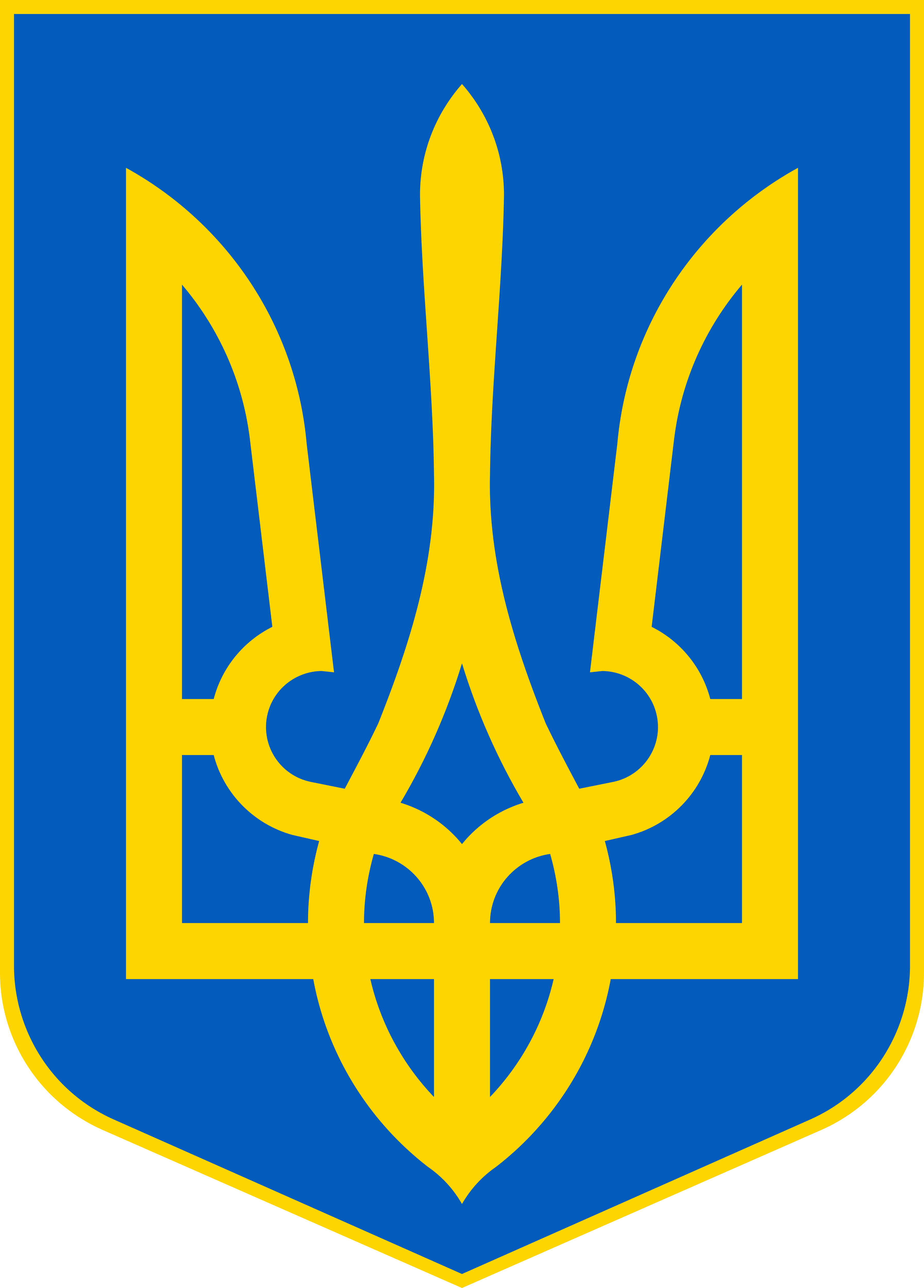 The glory and freedom of Ukraine have not yet perished.
Luck will still smile on us, brother-Ukrainians.
Our enemies will die, as the dew does in the sunshine,
and we, too, brothers, we'll live happily in our land.
We'll not spare either our souls or bodies to get freedom,
and we'll prove that we brothers are of Kozak kin.
— Ukrainian National Anthem
Want to get more stories to your email?