Augmented Reality (AR) has been around for quite a while already and is now transforming the client perspective and shopping experience in the retail industry. AR technology is rapidly shifting towards providing real value to the customers rather than being used for PR campaigns only.
This is the visualization technology that was valued at $525 million in 2017 on North America Augmented Reality Market, according to Graphical Research. In fact, the augmented reality market is expected to grow by 67.5% by 2024, according to the same research.
Companies are now seeing the true potential of augmented reality technologies, and are willing to invest in the development of augmented reality applications. At least, that is what 74% of shoppers expect from the retail companies, according to DigitalBridge.
Meeting The Consumer Expectations
Even though the consumer expectations are already high, there are not that many companies which are ready to embrace the future innovations and implement AR technologies. There are several reasons why retail and other companies are not investing in AR as much as consumers want. The major concerns are:
How consumers want to access AR technology. Is it a dedicated app or a company's website with an interactive 3D catalog?
It requires time and money to develop, update and manage AR application.
Mindset adjustments and AR technology early adoption.
The actual test and try. Companies may want somebody else to test the waters first.
Regardless of the risks involved, there are still some retail companies that are trying to conquer the new horizons and introduce the highly desired augmented reality features.
STM Goods Augmented Reality Backpacks
STM Goods has recently shown a fantastic augmented reality application that allows you to try on the STM Goods backpacks virtually. Simply put a sticker on and access the preview of the product through a smartphone AR app. You can see how it works in the video.
Apart from Kings and Trilogy backpacks, STM Goods are also offering Judge bags which can be scanned and tried as well. STM Goods has implemented the AR technology to improve the sometimes complicated messaging which is better to be visually presented.
"We're taking point-of-sale product marketing to another level by leveraging today's technology to go beyond what has long been expected in store," said Ethan Nyholm to Cision PR news.
IKEA Augmented Reality Design
IKEA is a world-known furniture retail company that has been experimenting with augmented reality apps for quite a long time. AR furniture application based on the Apple ARKit is making it possible to visualize furniture placement in your house, backyard or anywhere else.
The AR application IKEA launched is having a huge success. IKEA expects to generate $5.9 billion from AR app by 2020, according to Digiday article. From 2016, they managed to generate $1.6 billion from their AR furniture application.
Lacoste AR Shoe Application
LCST Lacoste app is probably one of the first augmented reality retail applications that allow you to preview shoes right on your feet. The new 3D technology helped to contribute to the development of the urban sportswear market.
Lacoste also concentrated on the interactive product viewing experience for shoppers which allows customers to scan the exclusive Lacoste images and get access to virtual brand products.
Amazon AR Mirror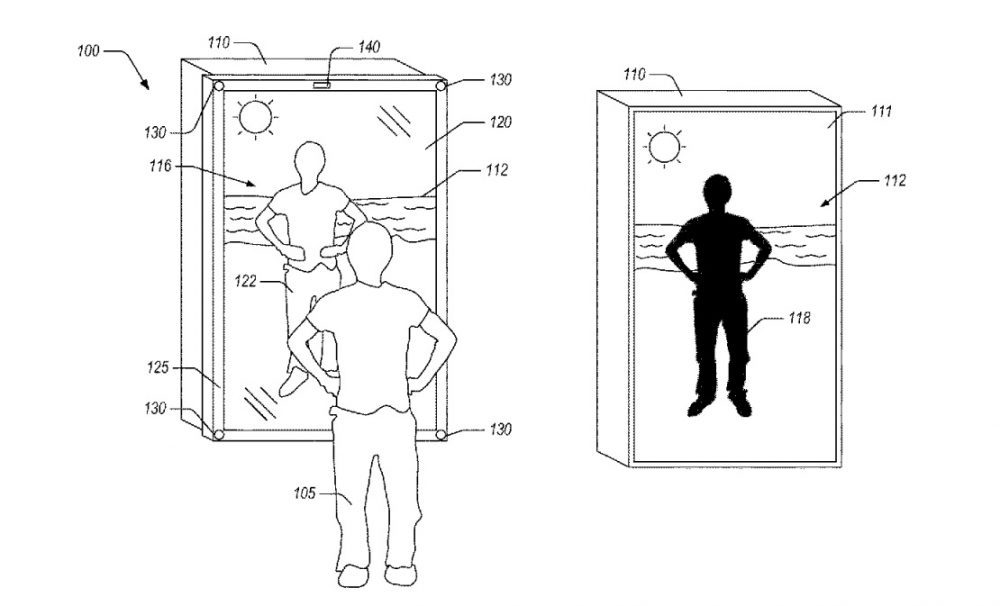 Amazon has patented augmented reality mirror that makes it possible to try on virtual clothes, and see if this is what you're looking for without spending hundreds of seconds on changing the clothes that you don't like.
A camera at the top of the mirror will be tracking customer movements, and then the reflective panel illuminates the picture of the clothes using a projector, according to a VentureBeat article.
The Audi AR Experience
Audi Ireland has introduced a new AR application which allows consumers to interact with the car in an intuitively new way. Using Microsoft HoloLens, consumers are able to experience Audi A7 in a new light by interacting with the digital content the AR app provides.
The Audi AR application has a built-in assistant called Simone which can provide interior as well as exterior guidance as to the car features such as safety measures, technical equipment, and other valuable information.
Conclusions
While augmented reality apps for the retail industry may seem like a risky game, the market is yet getting its momentum. As a retail business owner interested in leveraging the latest augmented reality apps, custom 3D catalogs, virtual fitting rooms, and other interactive technology, it may be difficult to choose  the reliable expert with a strong portfolio in this field.
Program-Ace has been on the market for 26 years and is considered to be a leading augmented reality development company that uses various technologies and platforms such as ARKit, ARCore, Unity, iOS, Android and other to provide an unbeatable experience to the clients.
We provide turnkey solutions and software development services in retail to make your digital transformation smooth, practical and advanced. We focus on cross-channel eCommerce, gamification, VR and AR commerce, interactive merchandising, augmented reality product configurators and other solutions for your business.
If you're looking for full-cycle development services and individual solutions provider for retail, we may be the right fit you.
Author: Philip Volna
Want to get more stories to your email?