If you could say one thing about the VR headset market today, it would be that it is saturated. While VR headsets are not yet something found in every household, there are already millions of people using VR and dozens of headsets accommodating this demand. Pico Neo is one of these headsets, and it does something very interesting to differentiate itself from the competition – it targets an enterprise audience.
Instead of games and entertainment, Neo is meant for providing experiences with real practical value to businesses. And this is just one of many reasons why many companies are choosing this headset for VR application development.
If you want to know more about this Pico VR headset, this article is just for you. We will be taking a look at its different versions, how it stacks up against the competition, and how you can use it for your business.
Which Versions of Pico Neo are Available?
Though many people say Pico Neo referring to a particular model of VR headset, it actually refers to a whole line of headsets produced by Pico Interactive, a private company based in the U.S. and operating since 2015. This company used to be a startup, until it released its flagship Pico Neo VR headset and others, quickly becoming a major player in the VR market. Let's look at the Neo models released up till Q2 2021:
1. Neo CV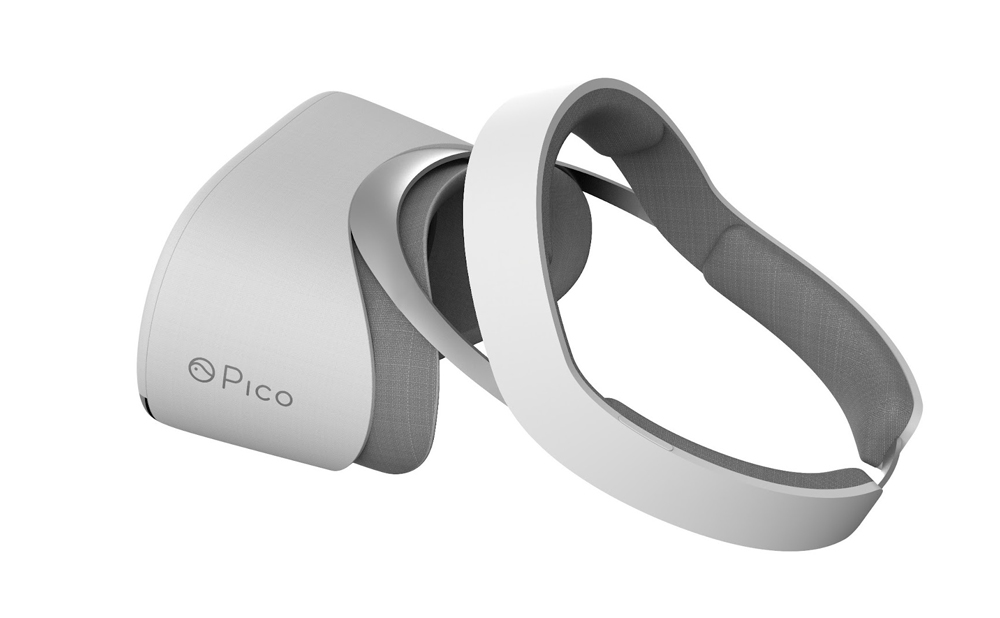 The original, the pioneer, the one that started it all. Neo CV is the first VR headset released by Pico Interactive on a global scale, with a launch in 2017. The Neo CV sported a grey design, light weight, and fairly powerful specs, including a 90 Hz refresh rate. However, what really made Neo CV unique was that the headset was wireless. Back in those early days, most of the wireless VR displays relied on smartphones to deliver visuals.
2. Pico Neo 2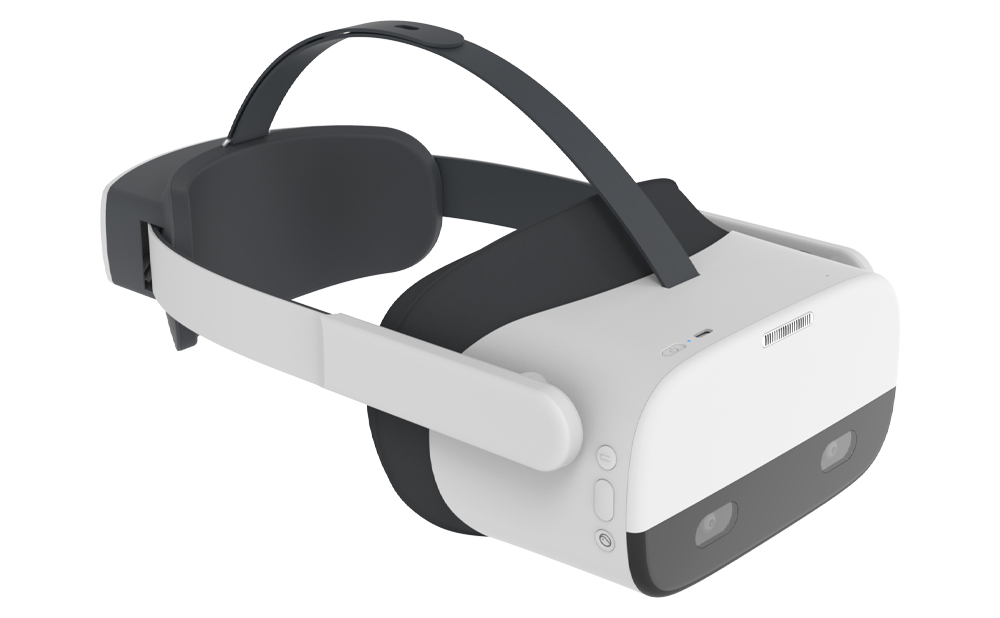 Released in January 2020, the Neo 2 seems like an upgrade to everything that made the first model great. This time, it featured a domino-style grey and black design, as well as a Pico VR controller (x2) with a handful of buttons and triggers. The visual features were even more impressive, with 4K graphics and the so-called Pico Neo 6DOF (6 degrees of freedom), a characteristic of free and wireless movement that extends to all directions.
3. Pico Neo 2 Eye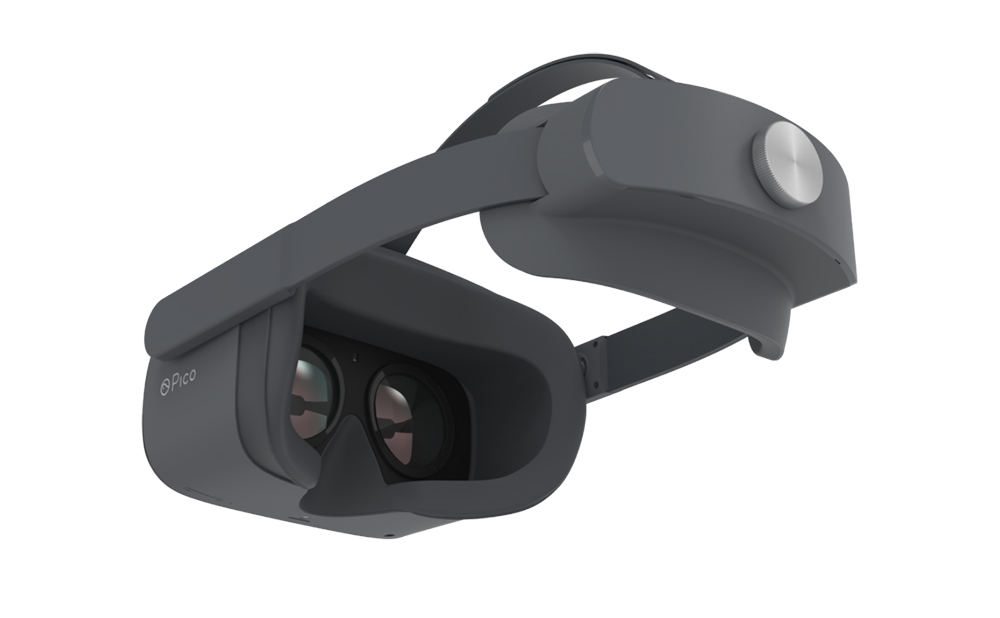 The Eye version of Neo 2 was released alongside the second-generation model. As the name suggests, this version has a unique feature related to the eye – advanced eye tracking. Traditionally headsets ask users to navigate space through controllers and head movements, but the Eye 2 variant makes it easy simply by tracking eye movements. In addition, this version is 20 grams heavier and slightly more expensive. From a design standpoint, it looks the same.
4. Neo 2 Lite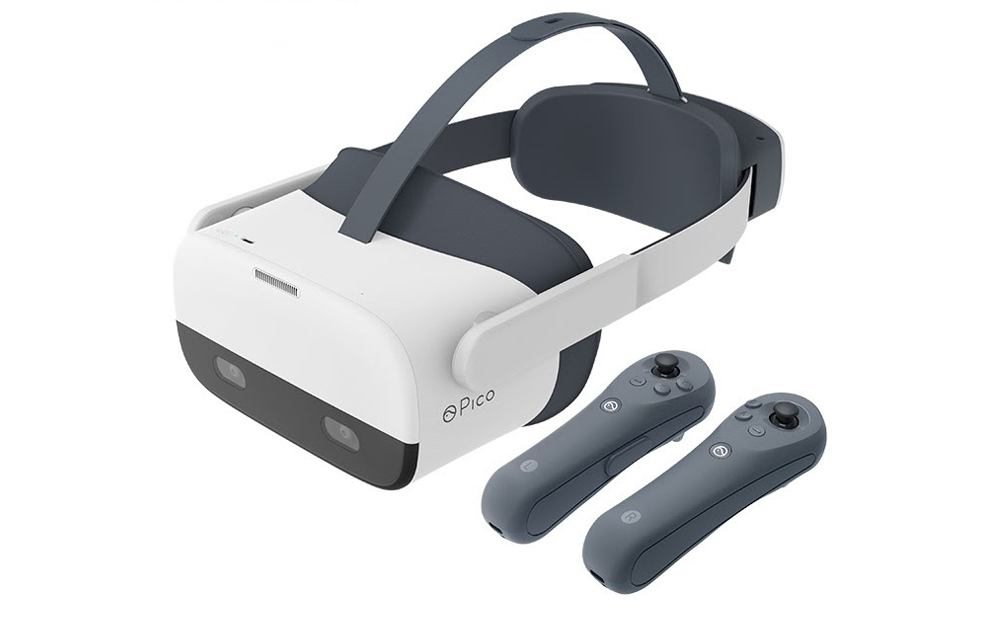 For now, this is a version of the Neo 2 only available in China. It is about $100 cheaper than the original second-generation model. For this price point, the gadget is quite impressive, offering crisp detail and plenty of RAM and storage. However, as you might expect, there were some cutbacks to provide the reduced cost, and they are connected to speed. The Snapdragon 845 processor featured in this model is quite slower than many of its contemporaries.
Other VR headsets from Pico Interactive
While the Pico headset lineup was a big success for the company, it was hardly the only one they pursued. For example, the Goblin plays a prominent role in the company's history. This was also a first-gen device released in 2017, whose defining feature was its impressive price point - $250. It was also the company's first foray into the enterprise market, as they endeavored to bring the Goblin to classrooms.
The successor to the Goblin was G2 (Goblin 2) released in 2019. In contrast to the first Goblin, this was a high-end device with top-notch specs. This included impressive 4K resolution, as well as increased battery life and storage. Following the traditions of the first model, G2 also targeted enterprise customers, offering them a moderately-priced yet technically impressive solution.
Of course, we can't talk about Neo models without mentioning Neo 3 Pro. While this model has not yet been released (the planned date is Q3 2021), we know a little bit about its specs. Like the 2nd-gen model, Neo 3 has a standard variant and an "Eye" variant. Both feature major improvements to hardware, while the Eye version features improved eye tracking, as is tradition.
Pico Neo Specs
Aesthetics and user convenience are important factors to consider, but you will not be able to make an informed choice of Pico headsets without examining and comparing their specs:
| | | | | |
| --- | --- | --- | --- | --- |
| Spec/Model | Neo CV (Original) | Neo 2 | Neo 2 Eye | Neo 2 Lite |
| Resolution | 1280x1080 | 1920 x 2160 | 3840 x 2160 | 3840 x 2160 |
| Refresh Rate | 90 Hz | 75 Hz | 75 Hz | 75 Hz |
| Battery Life | 2.5 hours | 2.5 hours | 3 hours | 2.5 hours |
| Weight | 362 g | 350 g | 690 g (with controllers) | 690 g (with controllers) |
| RAM | 4GB | 6 GB | 6 GB | 6 GB |
| Storage | 32 GB | 128 GB | 128 GB | 64 GB |
| Other features | Untethered movement, user motion tracking | 101-degree FOV, 6 degrees of freedom, improved tracking | Native eye tracking, 6 degrees of freedom | 6 degrees of freedom |
| | | |
| --- | --- | --- |
| Spec/Model | Neo CV (Original) | Neo 2 |
| Resolution | 1280x1080 | 1920 x 2160 |
| Refresh Rate | 90 Hz | 75 Hz |
| Battery Life | 2.5 hours | 2.5 hours |
| Weight | 362 g | 350 g |
| RAM | 4GB | 6 GB |
| Storage | 32 GB | 128 GB |
| Other features | Untethered movement, user motion tracking | 101-degree FOV, 6 degrees of freedom, improved tracking |
| | | |
| --- | --- | --- |
| Spec/Model | Neo 2 Eye | Neo 2 Lite |
| Resolution | 3840 x 2160 | 3840 x 2160 |
| Refresh Rate | 75 Hz | 75 Hz |
| Battery Life | 3 hours | 2.5 hours |
| Weight | 690 g (with controllers) | 690 g (with controllers) |
| RAM | 6 GB | 6 GB |
| Storage | 128 GB | 64 GB |
| Other features | Native eye tracking, 6 degrees of freedom | 6 degrees of freedom |
Pico Neo 2 Review
You may not get the same Pico Neo 2 resolution (1920 x 2160) in the standard version as you would in the "Eye" version (3840 x 2160), but it is still an impressive piece of tech, especially at the price of $650. As we examined the product, we were quite impressed with the design, especially the hygienic attachment that allowed many of our specialists to test it in turn without exposure to sweat/dirt/etc.
It was very easy to set up this VR headset with all of its wireless features, and to be frank, the domino layout of the gear looked really cool. The light weight of the gadget kept us enjoying the experience without strain for hours, while the great tracking system followed each of our intricate choices. Our Pico Neo VR test mainly involved running Android training apps on the hardware, and we were quite impressed with its performance. All in all, we have to give it high points for usability and function.
How does Pico Neo 2 Compare to Other VR Headsets?
We've talked a lot about the defining features of the Neo lineup, but this doesn't give a good understanding of the broader market. Thus, you can get a better sense of the Neo 2's value through comparison with other VR systems.
Pico Neo 2 vs Oculus Quest 2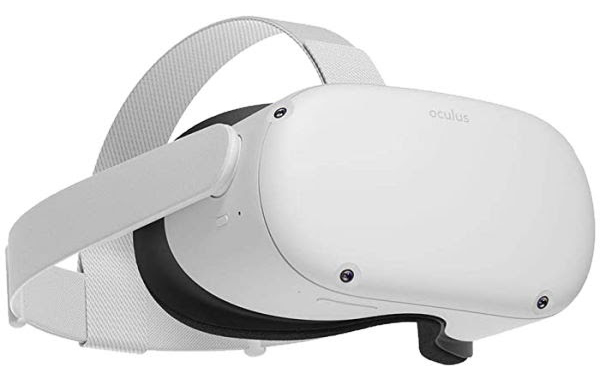 Oculus Quest 2 is the flagship product of Oculus, perhaps the most well-known VR company. It features a design similar to Neo 2, but the Quest 2's controllers look a bit sleeker, with a curved design and a streamlined set of buttons. The price is simply amazing – around $400. However, the display offers a smaller resolution than the Neo and a slightly slower refresh rate at 72 Hz.
Pico Neo 2 vs Oculus Go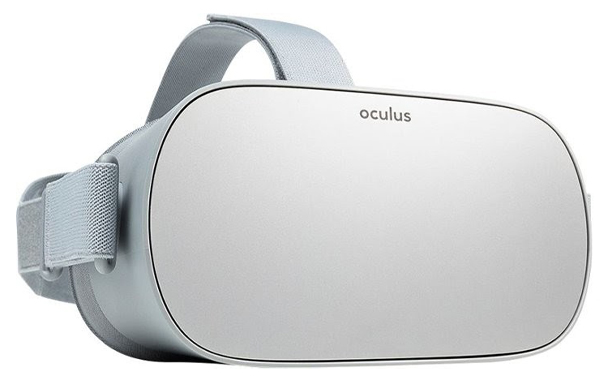 The Go headset is another very popular Oculus model with a stunning price - $199. At the same time, its hardware is not that impressive, especially when compared to the Quest 2 and Neo 2. It features a measly 3 GB of RAM and an underwhelming display with 2560×1440 resolution. The controllers are rather rudimentary and feature even fewer options than the Quest 2. VR systems are often comparable to PCs in performance, but this version is more like a smartphone adapted to virtual reality.
Pico Neo 2 vs Pimax 4K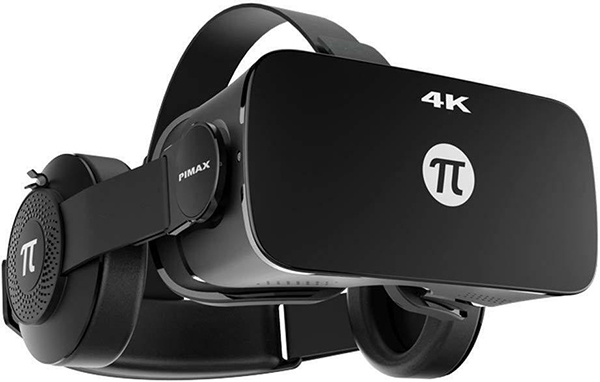 Compared to the Pico model, the first thing about Pimax that stands out is its light weight – it is a full 60 grams lighter. As you might infer from the model name, the Pimax headset features stunning 4K visuals, which are not available in the standard version of the Neo 2 but present in the "Eye" variant. Interestingly, Pimax 4K does not come with controllers by default, which makes its price of ~$450 a bit disappointing.
Pico Neo vs Vive Pro 2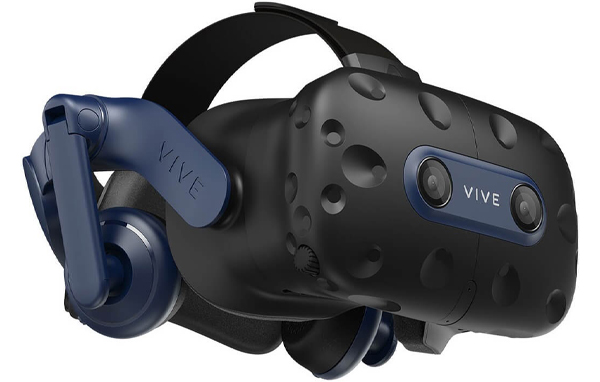 Vive Pro 2 is the newest and most advanced model of the Vive headset lineup. Vive is the second-biggest name in VR after Oculus, and it's easy to see why by looking at the specs. In terms of hardware, it outshines Neo, offering 5K resolution, a 120 Hz refresh rate, and a 120-degree field of view. The Pico Neo field-of-view is only 101 degrees. At the same time, Neo 2 offers slightly weaker hardware at a smaller price - $650 vs $800 for the Vive Pro 2.
For more information, check out our breakdown
of the best VR headsets for development.
How Pico Supports Enterprises
Unlike most VR manufacturers, Pico Interactive doesn't just deliver its headset to consumers and move on. In fact, they don't even sell their product on major marketplaces. Instead, the company partners closely with businesses, carefully assessing their needs before ever sending them hardware, and providing support long after. Let's examine some other forms of assistance it offers to enterprise customers:
Remote management
Senior specialists can manage and update all devices within the company from any location.
Customization
Tweaks to the hardware and software can be implemented before devices are ever shipped to your business.
Fast logistics
Pico processes bulk orders relatively quickly (in just under 2 months). Orders of under 100 are shipped right away.
Synchronization across devices
The management features also apply to playback, which can be controlled on all devices simultaneously with a simple PC application.
Hygienic components
Pico helps you maintain the hygiene and cleanliness of your oft-reused devices with face inserts that are easy to replace and clean.
How You Can Use Pico Neo in Your Business
The potential applications of this gadget are quite impressive.
Real Estate
Create visualizations, virtual tours, and walkthroughs for agents and clients. Leverage the technology for virtual homes with customization options.
Learn More
Education
Better engage your students with thrilling and realistic virtual experiences that surpass any textbook materials or verbal lecture.
Learn More
Construction
Speed up construction planning, make training safer, and improve coordination in construction crews. Find new ways to cut costs and use fewer materials.
Learn More
Healthcare
Help staff prepare for precise surgical operations and other medical procedures. Apply VR to research and improve awareness of health issues.
Learn More
Manufacturing
Build versatile tools for prototyping and testing. You can also create a hazard-free training environment for employees.
Learn More
Energy
Set up remote assistance and cooperation platforms in different locations, improve worker knowledge and awareness. Easily build full-scale simulations of large objects and machinery.
Learn More
How to Start Building Your Application for Pico Neo
This headset won't be of much use to you without the proper software installed. You can build these enterprise applications with the help of Pico Neo 2 developers at your company, or try your hand at training specialists with the tools that Pico provides, courses and handbooks. For example, the Pico Neo Unity SDK can be a very helpful tool throughout the process.
On the other hand, if you don't have an in-house team with the relevant VR experience, the fastest solution will be to partner with another company that provides the team and builds the application under your watch.
Program-Ace is one of the premier VR development companies operating today. We have years of experience under our belt and an impressive portfolio of VR projects. From Pico Neo to Oculus, Vive, and lesser-known headsets, our developers have seen it all and operated with all sorts of hardware.
Working with us, you can be confident that your application(s) will be pristine, both from a technical and business standpoint, since we are highly motivated to see you succeed.
To discuss your project, send us a message at any time.
Want to get more stories to your email?