Each year, our feeds are flooded with news about gadgets from tech blogs and websites, and much of it is related to VR. It seems like new and superior VR headsets are constantly being released, and this makes it hard to choose. In particular, many businesses want to use the technology for their professional needs, yet don't know which headset to use for virtual reality development.
To make the choice a little easier for businesses looking to kick off VR development, we have created a list of the best VR headsets. You will learn about the biggest products in the industry and which of them are best for developing apps for. Our company has broad experience with these platforms, so you will also see some firsthand observations and commentary.
Looking for VR app development services?
The State of VR in 2021
2020 was a big year for VR, much bigger than the previous one. Then again, the same could be said for 2019. As the growth of VR continues, we are seeing some product manufacturers take firm dominant positions in the market, while consumers embrace the technology evermore.
For example, a study conducted by ARtillery Intelligence found that users of these headsets are pretty evenly split among different age groups (11-19%), gender (52/48%), and income. This demonstrates a broad appeal among all types of consumers.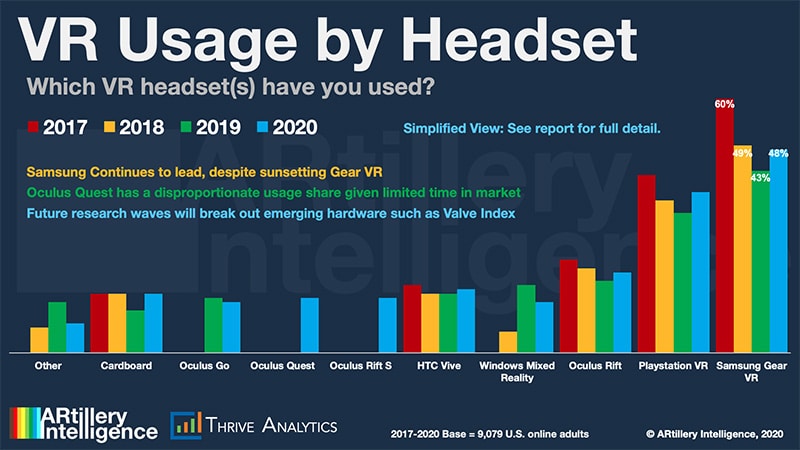 In terms of headset choice, the most popular option continues to be Gear VR, followed by PSVR. As support for new Gear applications has been terminated, we expect this platform to lose ground in 2021. It is also worth mentioning that Oculus models scored 10-15% of usage individually, but the combined weight of the brand makes it a top contender if not leader.
What VR Headset to Choose for Application Development?
Oculus Rift S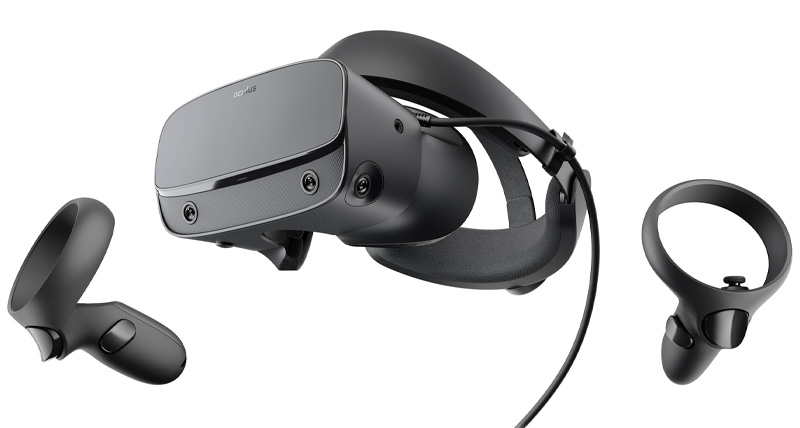 Oculus Rift is a VR platform developed by Facebook and released on March 28, 2016. The technology of Oculus implies displaying two images simultaneously and tracking the motion of users to produce the perception of presence in a virtual realm. Oculus Rift is targeted to attract an audience with a casual interest in virtual reality.
This headset proved to be a big hit both with consumers and enterprises. So much so that many companies have now made it a priority to hire Oculus Rift developers with the goal of creating immersive experiences for employees. The latest version available is Oculus Rift S, which was released on May 21, 2019.
Advantages of Oculus Rift S:
Advanced motion tracking
Simple setup process
Offers developers multiple integration options
Development is easy with free SDKs, guides, and enterprise support
Disadvantages of Oculus Rift S:
Underwhelming graphical capabilities
Lack of support for HDMI
Must be connected to a powerful PC
Unwieldy controllers
HTC Vive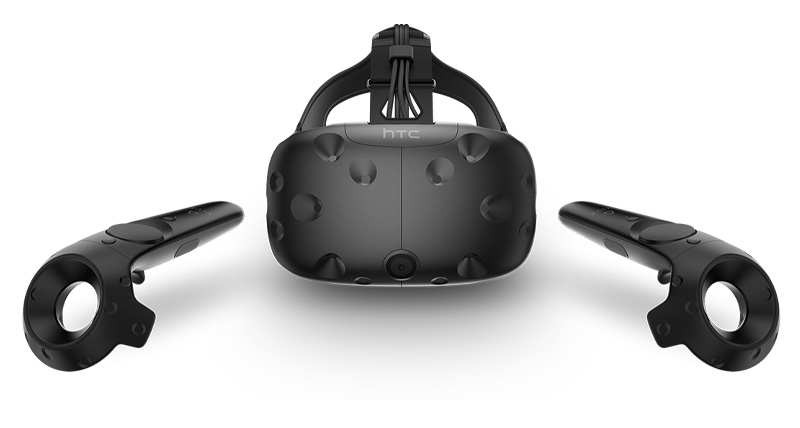 The HTC Vive platform was developed by HTC in close cooperation with Valve Corporation, leading to an end-product of high quality. Despite having a bunch of competitors and a high price tag of $599, the HTC Vive has managed to garner decent sales numbers, selling 610,000 devices across the world, which is around 8.4% of the total market share.
The popularity of HTC's platform has been so substantial that it spawned a series of offshoot headsets - Vive Pro, Vive Cosmos, and Vive Focus, all of which come with unique features and designs.Today, there is still a big push to hire HTC Vive developers among companies that build software. Most of the projects are aimed at HTC Vive development with Unity, and nearly all the rest are completed with Unreal Engine.
Advantages of HTC Vive:
Crisp & intuitive controls
110-degree field-of-view
Development is streamlined in a special console
Developers are supported by a thriving community
Disadvantages of HTC Vive:
Relatively heavy
Complex installation process
Overreliance on wires
Valve Index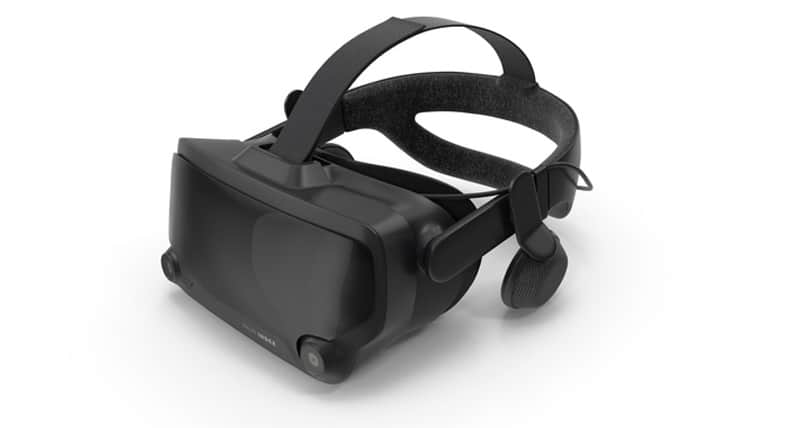 As Valve begins to invest more heavily in VR, they have released their own VR platform known as Valve Index. This is a standard bundle of a headset and a pair of controllers, with the option for additional base stations. The Valve Index was released in June 2019 at the exorbitant price point of $999, and offers backward compatibility with HTC Vive and HTC Vive Pro. Though this is a newcomer to the virtual reality headset race, Valve Index is an impressive product that has already carved out a spot in the crowded market.
This product is a great fit for developers familiar with building apps for the Steam ecosystem and enterprises seeking to build entertainment and gaming-focused software. Still, software with other focuses and targeted industries can also be built for this VR product, as long as it complies with Steam policies.
Advantages of Valve Index:
Superior tracking and field of view
Integration with massive Steam ecosystem
Innovative controllers
Disadvantages of Valve Index:
Custom apps are only available through Steam
Incredibly high price
No tactile feedback
Oculus Quest 1&2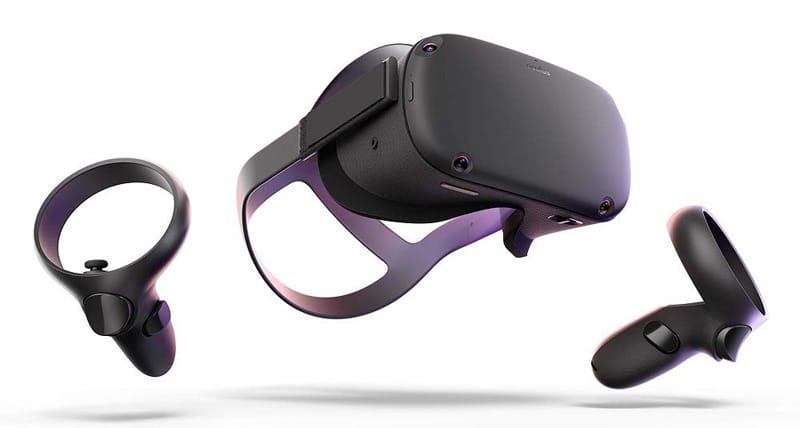 Oculus Quest is the most modern VR platform from the Oculus brand and the successor of Oculus Rift and Oculus Go headsets. The first Quest was released in May 2019, while Quest 2 launched in October 2020. What makes Quest truly unique is its state-of-the-art tracking system, which relies on 4 external cameras, infrared diodes, and an accelerometer to accurately track movement.
Furthermore, Quest devices come with built-in speakers and updated controllers. Users can access apps either through the built-in OS of the headset or connect it to PC through USB and run programs from there. The high versatility and accuracy of Quest have allowed for the creation of very precise and efficient virtual reality enterprise software.
Advantages of Oculus Quest:
Can be developed natively or with UE4/Unity
Sophisticated and comfortable controllers
Many developer tools available with Android Studio
Great screen resolution
Disadvantages of Oculus Quest:
High price of hardware
Facebook sign-in needed for use
Limited battery capacity
Google Cardboard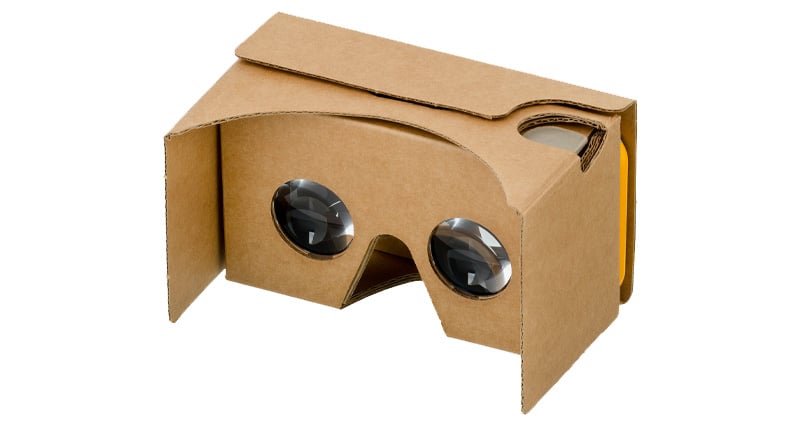 When talking about accessibility, Google Cardboard takes the cake. Instead of a flashy frame and interface, Cardboard sports a cardboard frame and 2 simple lenses for amplifying visuals.It works when a phone is inserted into the device and a compatible app is launched. In fact, Cardboard went a long way towards popularizing phone-based VR, a category that includes Samsung Gear headsets, Google Daydream, Merge, Homido Grab, and others.
The product was first released in 2014, and has been purchased over 15 million times, and many of the sales were from companies looking to use Google Cardboard for business. Development for it is incredibly convenient, and Google has made it even better by releasing the SDK source code.
Advantages of Google Cardboard:
Most accessible price
Open-source SDK available
Android NDK and Unity integration
Compatible with iPhones
Disadvantages of Google Cardboard:
Lack of UE4 integration
Not as immersive as competitors
Inconvenient design
Merge Headset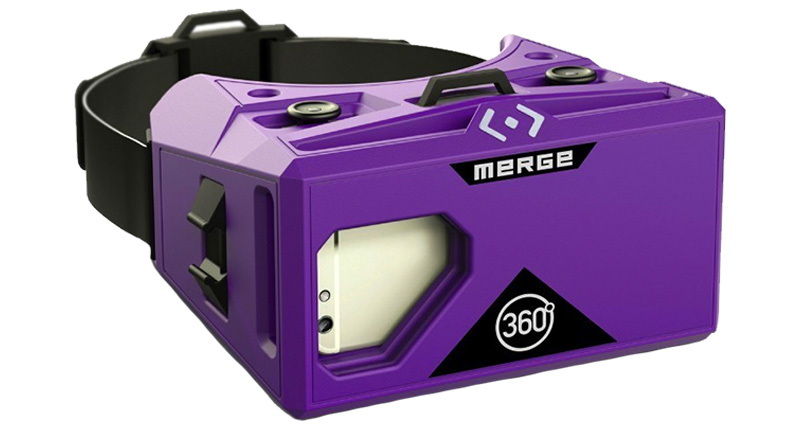 The Merge Headset is specifically designed for kids, and for use in classrooms. It was released in 2015 and quickly made a splash in the world of education. Due to its low price, many teachers and schools could afford it, and hundreds ended up investing in it. Additionally, the visual interface only required a phone running on iOS or Android, so educators and students only needed to download an app to get this experience.
This product is very durable, with plenty of foam coverings protecting against falls or incidents. It has a decent field of view, and is compatible with Cube, another immersive product that is part of the Merge ecosystem.
Advantages of Merge Headset:
Integration with Merge Cube
Android + iOS Support
Effective motion tracking system
Durable and light
Compatible with Cardboard apps
Disadvantages of Merge Headset:
Apps are only available via official store
Lack of developer materials and guides
Large phone sizes not supported
Pico Neo 1&2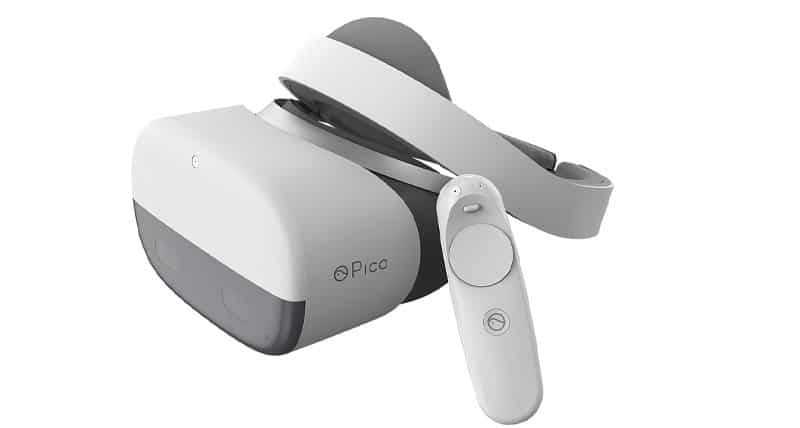 Pico Neo is a premium-priced VR product from Pico Interactive, a company based in China. It was released in 2018 with a successor (Pico Neo 2) released in 2020. The base price of Pico 2 is a hefty $699, but the product comes jam-packed with amazing features. This includes 4K resolution, 101-degree field of view, built-in speakers, and advanced eye tracking. Perhaps two of its most unique features are comfortable, multi-strap design and innovative electromagnetic controller tracking.
Though the Neo supports SteamVR for consumer entertainment, this product is mostly intended for use by enterprises. It runs on Android, so most developers in this field should manage to make sense of the related SDK, and choose a suitable target for development – Unity, UE4, or Android native. The platform is consistently being updated and offers adequate documentation to beginner developers.
Advantages of Pico Neo:
Impressive hardware
Comfortable design
Multiple SDKs available for devs
Support for remote device management
Disadvantages of Pico Neo:
High Price tag
Small developer community
Difficult to adjust custom IPD
Which Industries Use VR Headsets?
The business applications of virtual reality are quite broad. In fact, most people who don't follow the topic closely will be amazed at all the examples. We have listed a few below:
Education

Virtual reality technology gives schools and educational establishments entirely new and immersive tools to share information and experiences with students. For example, the Broward County Main Library in Florida made Merge headsets available (with educational apps) to visitors. As a result, they were able to greatly increase the number of visitors and boost their level of engagement. Evidently, offering virtual reality in online education could have a similar effect.

Automotive

For many people working in the automotive industry, many hours a week are spent physically examining and working with cars. Ford has lately tried a new approach – giving their specialists HTC Vive models running a custom app, and letting them examine existing and prospective automobiles without being there in person. This approach has proved very effective, especially during lockdown restrictions.

Manufacturing

Many manufacturing jobs require extreme precision and carefulness, so effective training and immaculate production can be hard to achieve. However, with the right software and hardware, it is much easier. This was demonstrated by researchers at MIT, which developed a system allowing users to control a robot arm with Oculus Rift in a manufacturing setting. This approach was much safer than physical training and made entry into the profession more accessible.

Real Estate

Virtual reality for real estate agents can be an invaluable tool that lets them do their job more efficiently and achieve more sales. One example is Zoopla Property Group, a British real estate company. Simply by letting clients experience remote home tours through a special app on Oculus devices, they were able to entice more buyers and save the time of their employees and clients.

Retail

You don't always need the most expensive and elaborate virtual reality product to impress customers – even a simple model often does the trick. The London-based MADE.com company recently created a VR showroom app for Google Cardboard, and it was a big hit. The app allowed clients to explore a virtual apartment with company products and receive tailored selections of items based on other products they like.

Healthcare

Johnson and Johnson is one of the biggest companies pushing for the use of virtual reality in healthcare. Through their partnership with a VR development company and the use of Oculus Quest, they have built an innovative surgical training application. It allows medical students and inexperienced surgeons to brush up their operational skills with no risk to patients.

And many more

There are numerous other industries that have already been touched and influenced by virtual reality business applications. If we also factor in extended reality formats like AR and MR, we will find thousands upon thousands of companies over the world using them.
Where Do I Find Good VR Developers for My Business?
As you can see, the choice of high-quality VR headsets today is broad, and companies can find a tailored choice based on their industry and the kind of app they want. However, there is still the challenge of building the application. Even for developers familiar with popular OS's like Android and iOS, the development of VR software demands additional skills and knowledge which take time to pick up.
If your business lacks the needed specialists or experience with developers, there are partners available to assist with the process. Among them is Program-Ace.
Our company has built immersive and detailed VR experiences and apps for a wide variety of platforms and headsets. Thus, if any of the options from our list caught your attention, we can surely assist with related development. Whether you need a few specialists with the expertise to provide guidance or a team that will handle the full cycle of development, we are ready to deliver results. When you are ready to discuss potential cooperation, feel free to send us a message about your project.
Want to get more stories to your email?