This international forum annually gathers military, government, and academic professionals from all corners of the world. This year, Program-Ace experts have contributed not only as exhibitors but as speakers.
Denis Potapenko who serves at Program-Ace as CTO and technology visioner presented a paper named "Mixed Reality: How HoloLens Reshapes the Concept of Training" that discusses the ways mixed reality and HoloLens, in particular, changes virtual education. He exemplified how Microsoft holographic headset has already been implemented, what problems has it solved, and what new issues have been brought. This controversial speech raised many questions which were discussed on- and off-stage.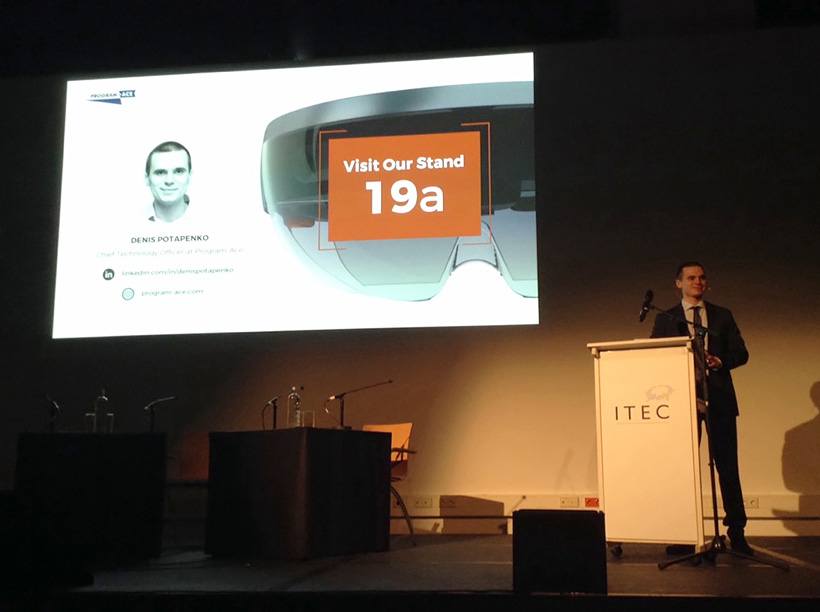 The first day of the conference went extremely fruitful for Program-Ace. Our bright stand attracted hundreds of visitors who were interested in company expertise in delivering mission-readiness. This year, the emphasis was on reality-altering technologies and the way they help enhance military simulations. The team demonstrated VR, AR, and mixed reality trainings and also showcased our latest developments for HoloLens, an innovative holographic device that could possibly be a substitute for conventional solutions in the future.
May 16th, 2017 also became the first day for MR.ACE to be publically introduced. Denis revealed a demo clip during his presentation and explained the main features of this revolutionary platform. The full demo of MR.ACE is also available at our stand for everyone interested. You can also visit the platform website to get a better understanding of its capacities.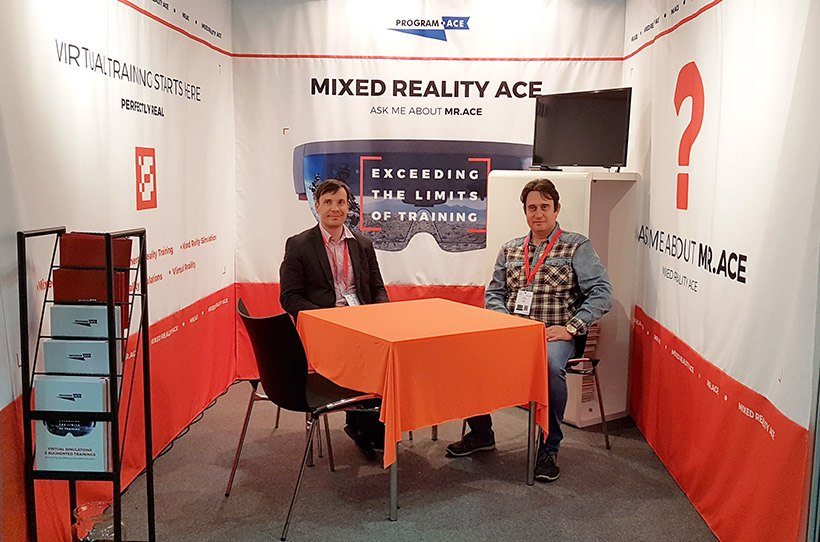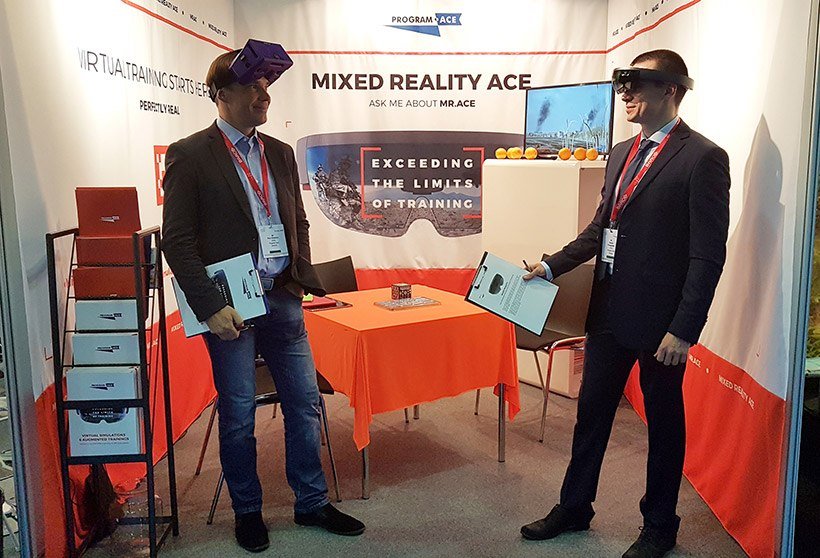 Be sure to visit our stand 19a to learn more about MR.ACE, enjoy HoloLens demos, compare them with traditional solutions, and win a few prizes, of course.
Want to get more stories to your email?