We are happy to inform you that Program-Ace is visiting AWE (Augmented World Expo) that will take place in Munich on October 17-18, 2019. This time, two representatives from our team will be there – a Key Account Manager Anastasia Zaitseva and the CPO Denis Potapenko.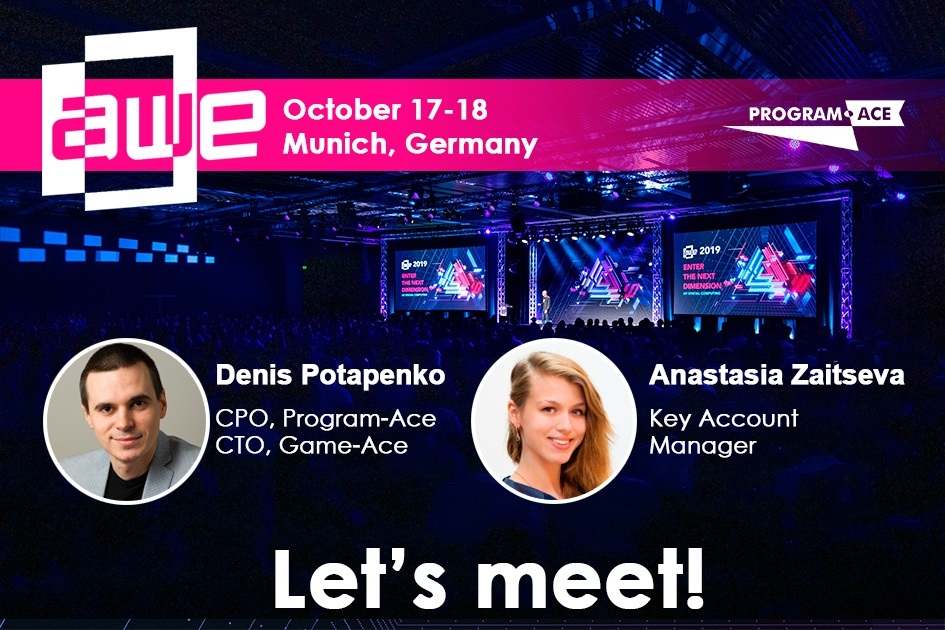 About AWE
"AWE is the world's most essential AR and VR conference as well as meetup chapters around the world" – Forbes said. AWE brings together a diverse mix of CEOs, CTOs, designers, developers, creative agencies, futurists, analysts, investors, founders and top press in a one-of-a-kind opportunity to learn, inspire, partner, and experience first-hand the most exciting industry of our times.
Last time AWE gathered:
7,000+ attendees
250+ exhibitors
300+ speakers
About Program-Ace
Program-Ace is a lead Ukrainian R&D company with more than 26 years of proven experience in full-cycle software development.
Over the past two years we are consistently entering the TOP-10 of the best AR/VR app developers according to Clutch.co. This title along with our broad experience in virtual, augmented and mixed reality gives us the confidence that the AWE conference will be really useful for both us and our partners.
If you want to meet us at AWE, feel free to mail us or contact our team:
Want to get more stories to your email?