The Program-Ace team is delighted to announce that the representatives of Game-Ace, our gaming division, will be visiting GamesCom, the biggest gaming conference in Europe. This year GamesCom will take place in Cologne, Germany, on August 21-25, 2018.
The event is actually a combination of the conference program, entertainment area, business area, exhibition, and a fanshop arena. Gamescom started in 2009 and this year they are celebrating the 10th anniversary. It's still growing in terms of space and attendance. The event is expected to gather exhibitors from more than 50 countries and will cover a huge 201,000 square meter space.
Being a custom game development company, we are excited to visit such a fascinating event to meet with prospective partners and clients and learn more about the latest trends in the gaming industry. We are looking forward to hearing more about the industry's trends in the field of emerging technologies, seeing new hardware, and playing the hottest upcoming games.
If you want to meet our representatives at GamesCom, feel free to drop an email to rfp@program-ace.com or send them direct emails:
Denis Potapenko, CTO at Program-Ace, d.potapenko@program-ace.com
Kseniya Zharchenko, Lead BDM, k.zharchenko@program-ace.com
GamesCom, congratulations on your 10th anniversary! See you in Cologne!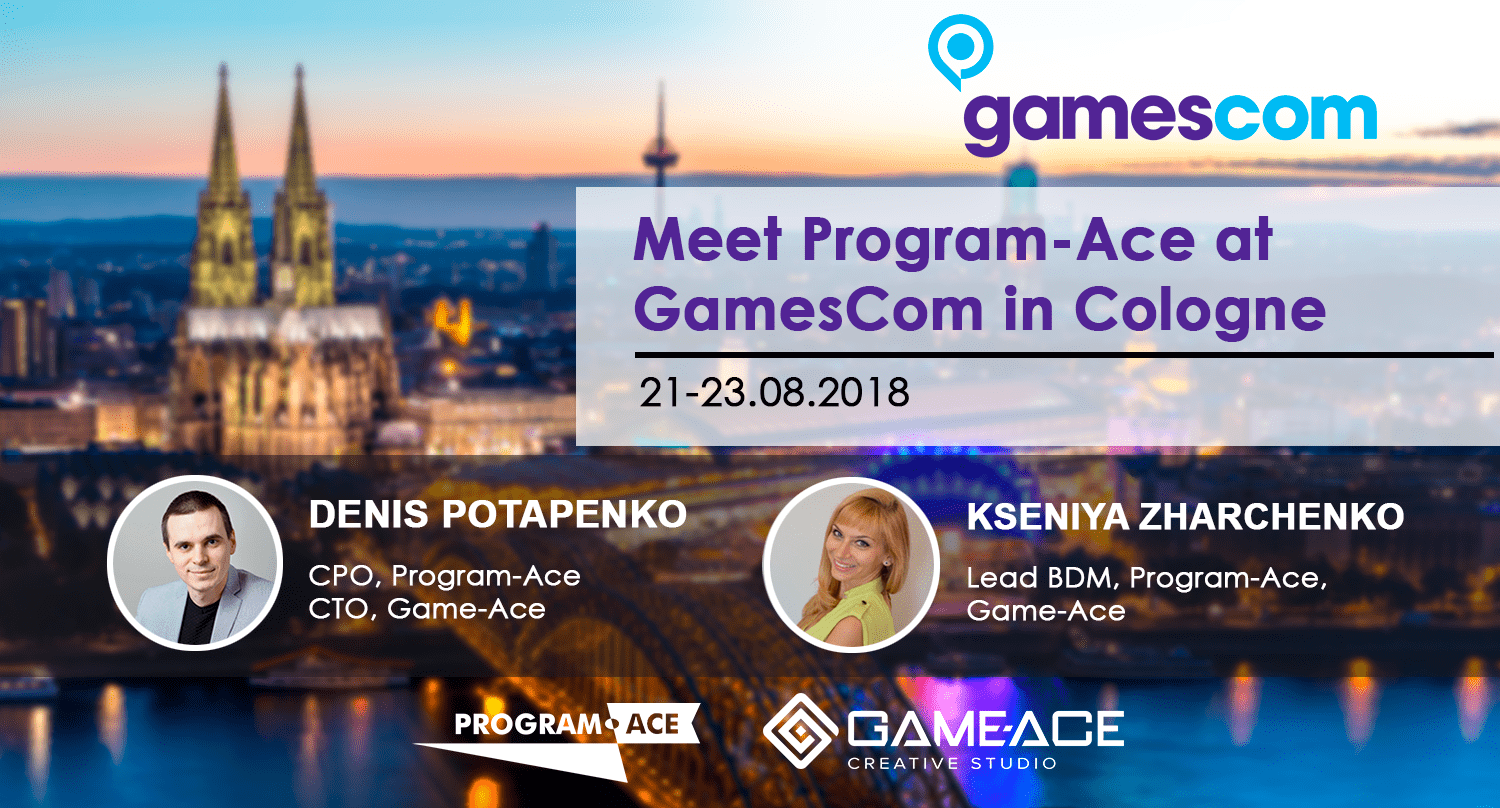 Want to get more stories to your email?