We are happy to inform you that Program-Ace is visiting Unite Copenhagen 2019 Conference. This time, two of our most reliable team members are going to represent Program-Ace at Unite Copenhagen.
Meet Denis Potapenko and Kseniya Zharchenko.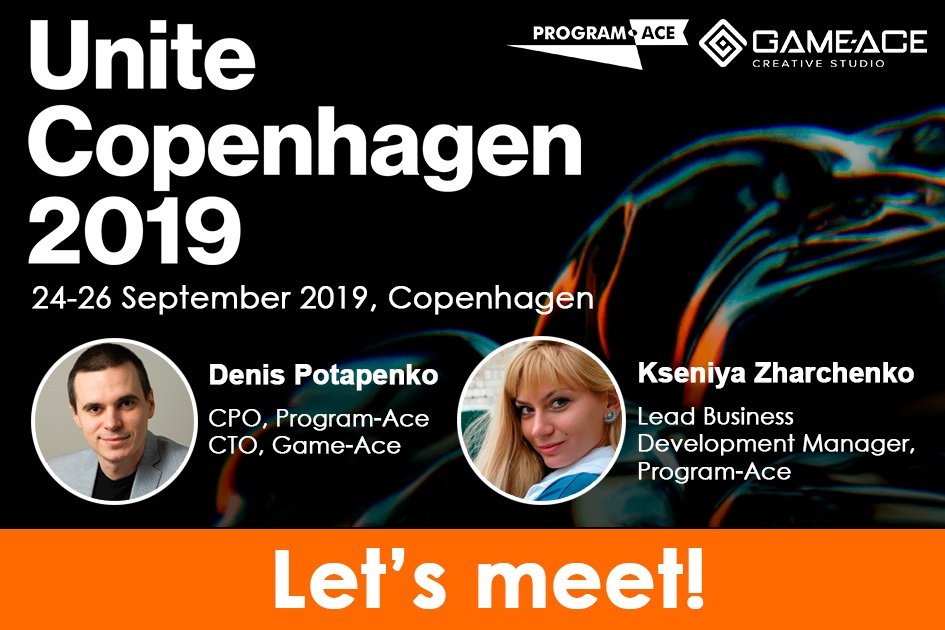 The conference will take place on the 24-26th of September 2019 in Copenhagen, Bella Center, Center Blvd. 5.
Bella Center is Scandinavia's second-largest exhibition and conference center which provides 121,800 square metres of the indoor area and can hold up to 20,000 people.
Program-Ace also visited the Unite conference of 2018 which took place in Berlin, STATION-Berlin event center.
About Unite
Unite is an annual conference organized by Unity as is directed at driving innovation by creating a comfortable and friendly environment for Unity development leaders to exchange knowledge and information.
Watch the Unite Berline 2018 Keynotes to get a feeling of the conference.
About Program-Ace
Program-Ace is a Ukrainian R&D company which has advanced to provide complex enterprise solutions including powerful marketplaces, eCommerce platforms, business collaboration tools, innovative AR/VR apps, full-cycle software development, and consulting services.
For further information, you can contact Denis or Ksenia directly or reach out to us at rfp@program-ace.com
Want to get more stories to your email?