The gentlemen's game that has become a passion for millions from Australia and India to England and the West Indies is now available on mobile devices and tablets everywhere. Grab your wickets, ready your batsmen, and prepare to challenge friends and rivals for the right to claim the title of ultimate cricket manager!
Released for iOS and Android, Program-Ace's latest game features a rich combination of in-game tactics and backroom ownership. Each user is able to set-up his/her own team by choosing a name, logo, and a league to play in from the major cricket-playing nations. From there, the user must design and build his/her own stadium, which can be upgraded and modified as the user improves his/her team. Once that is set up, the user can start challenging cricket fans from around the world in league play and cups.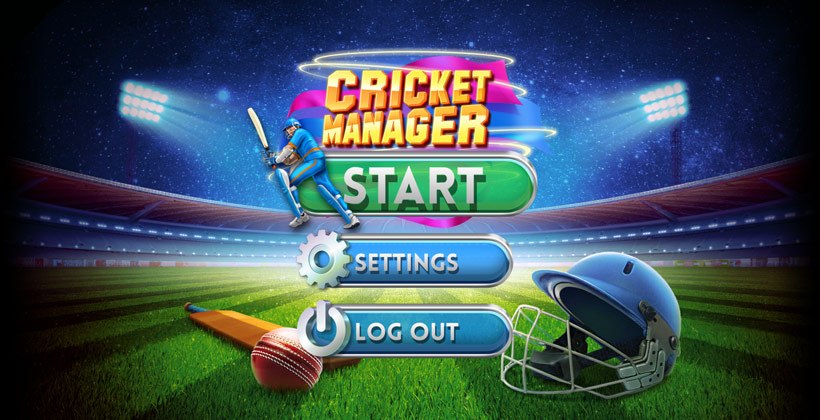 Each user starts with a selection of players. For each game, the user must use his or her tactical acumen to strategize over positions, bowlers, and line-ups. In between matches, however, the user must organize trainings for the players and maintain their health. Trainings allow the user to level-up players and craft specific skillsets for them to be used tactically in future matches. Just like in real life, players can suffer from fatigue and injuries, so the user must always be aware of the status of his/her players. All of this combines for a perfect mix of dynamic but streamlined gameplay.
Incorporating aspects of both sport simulation games and MMOs, Cricket Manager puts a precedence on offering a highly interactive and cosmopolitan experience. Pakistani fans can challenge fans from Zimbawe, putting their nations' cricket pride on the line in a fun, casual way.
Prove to the world of cricket that you are the dominant manager! Manage transfers, train your team to play your style of cricket, and build a stadium that matches your vision and dominance! Challenges await.
To download Cricket Manager, click on the links below:
Want to get more stories to your email?