Yuri Sysoev, Head of the Art Department and Product Manager, will speak at the Games Gathering (GG) 2018 Conference in Kiev. Yuri will share his expertise and insights on "Why it is Important to Make a Good Meta-Gameplay For Your Project."
When: December 8-9, 2018
Where: Kiev, International Exhibition Center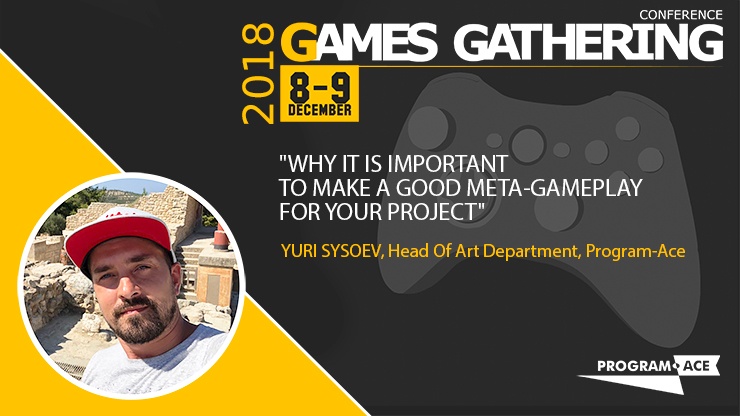 We are proud to have Yuri speak at the GG Conference, the biggest B2B conference for game developers in Ukraine and CIS. Yuri will present at 15:00-15:30, December 9. It's an amazing opportunity for us to share our experience, best practices, and knowledge in the game development industry. United by the GG Conference, we are honored to learn from other speakers as well.
In 2018, the GG Conference will gather over 2,500 visitors and 500 companies from 30 countries. It's a huge event with may opportunities for industry leaders and startups to exchange knowledge and commit to making the digital transformation successful.
With the digital transformation, companies will require more trusted and experienced partners to help them make the switch towards the innovative world. Program-Ace is an R&D company that offers custom software development services for a broad spectrum of verticals and will professionally assist you with your project.
We are looking forward to meeting you at the conference!
Want to get more stories to your email?