Program-Ace has released Wheel Replacement Training for iOS and Android. Designed as an interactive electronic training manual (ITEM) for truck wheel replacement, this app showcases Program-Ace's expertise in augmented reality (AR) development to provide a unique solution that combines clear instruction with engaging 3D visuals.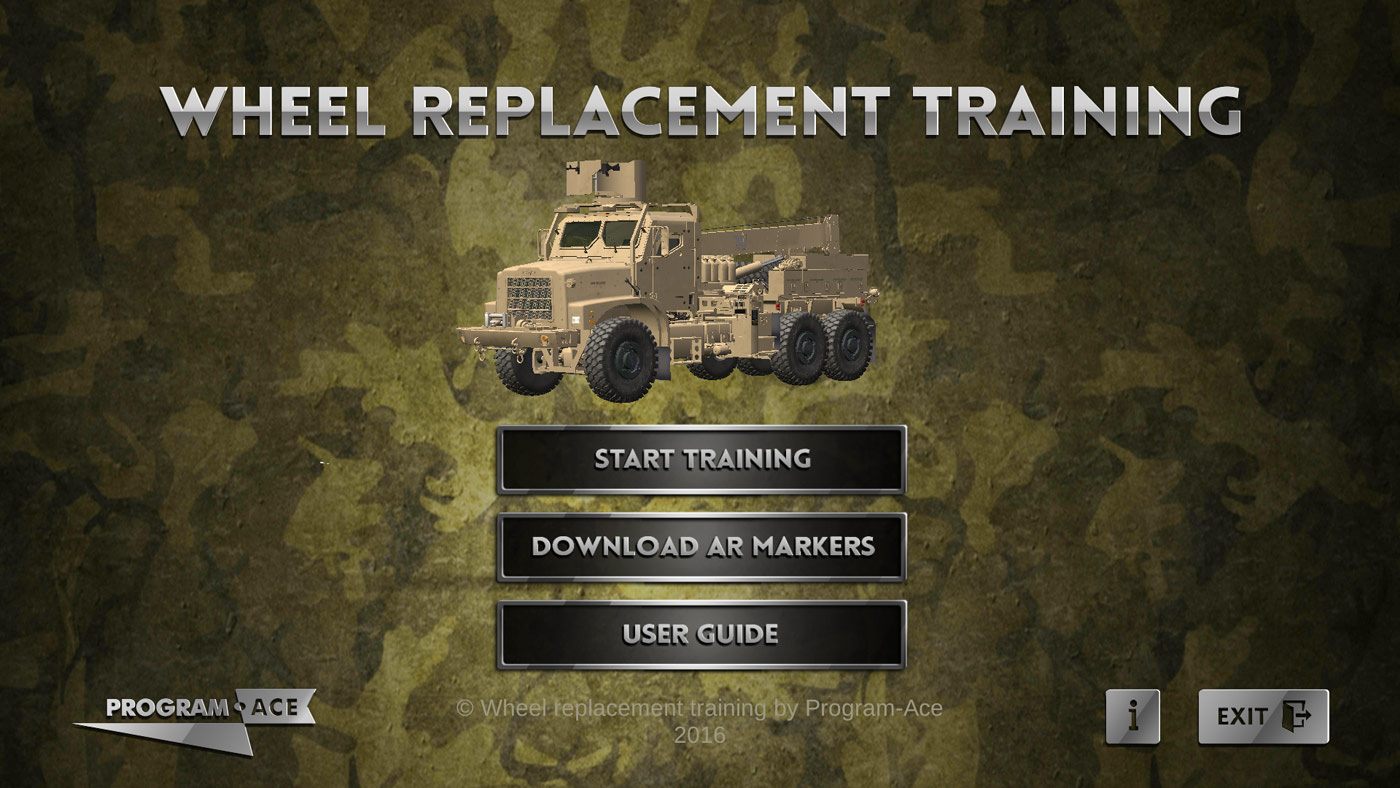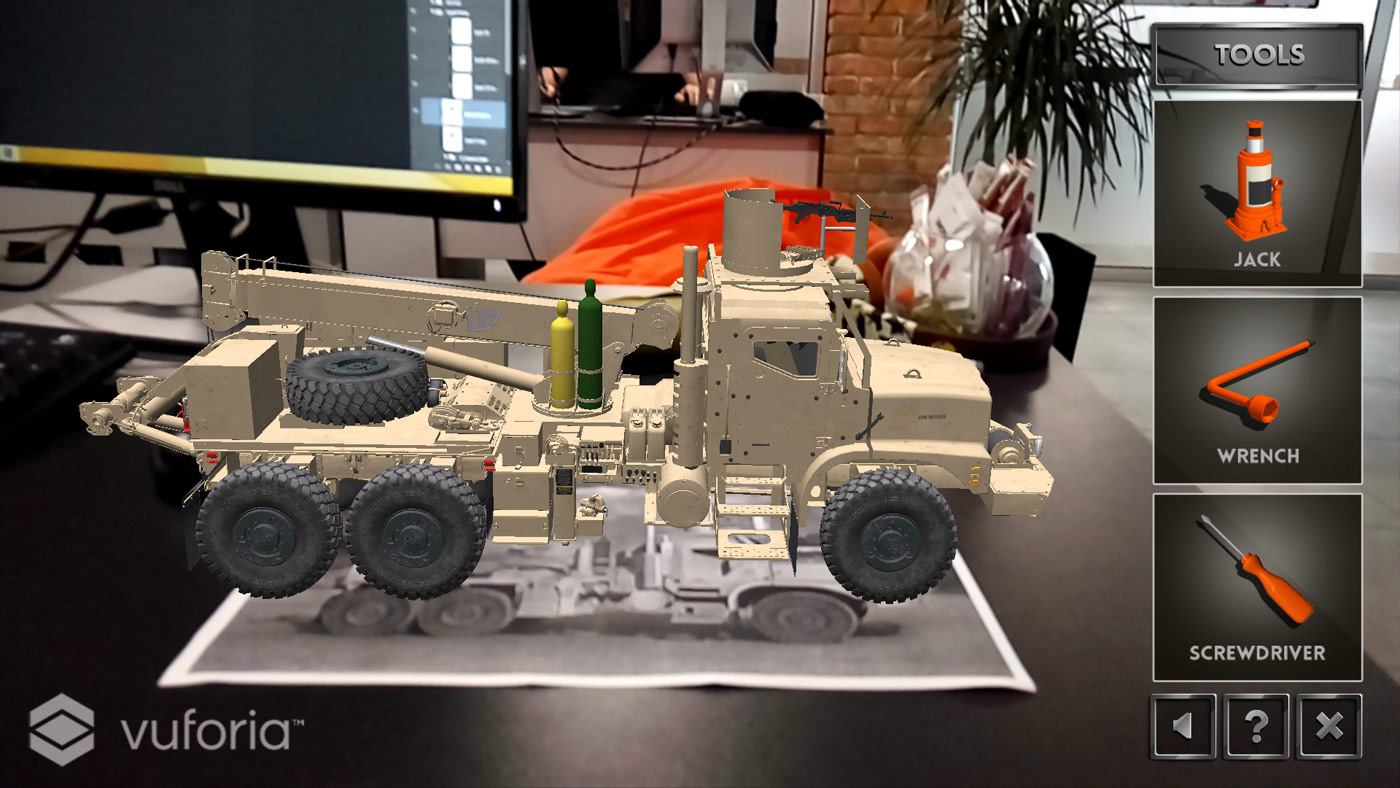 This mobile app, available as a free download for smartphones and tablets, is aimed at laymen and professionals who want or need to know how to change a tire on a truck. The logically organized app has an easy-to-use design, featuring two primary functions: step-by-step instructions and interactive testing simulations. Due to the AR technology, users are able to rotate and view the 3D model from every angle, allowing them to fully familiarize themselves with what they will encounter when doing the real thing. By the time the training has been completed, all users are sure to have a solid grasp of the important processes and techniques.
Wheel Replacement Training uses marker-rich technology to bring the vehicle to life. Markers are trigger images that are used as a reference point for AR technology. Simply aim a smartphone or similar device at the marker and instantly a 3D model will pop to life on your screen. For marker-rich apps like this, markers can be downloaded and printed out for easy use. For those without a printer, markers can simply be displayed on a desktop monitor or tablet and used there.
Designed to operate as an offline app that does not require an internet connection, potential users need only to download it and they will be ready to go. This should prove to be very useful for drivers who suddenly find themselves out of cell phone reception with a tire to replace. All they will need is the app and the marker.
Whether for professional reasons or the simple desire to expand one's proficiencies, this app is for anyone needing to pick up a new skill set. Technically sharp, visually impressive and uniquely informative – Program-Ace has once again delivered.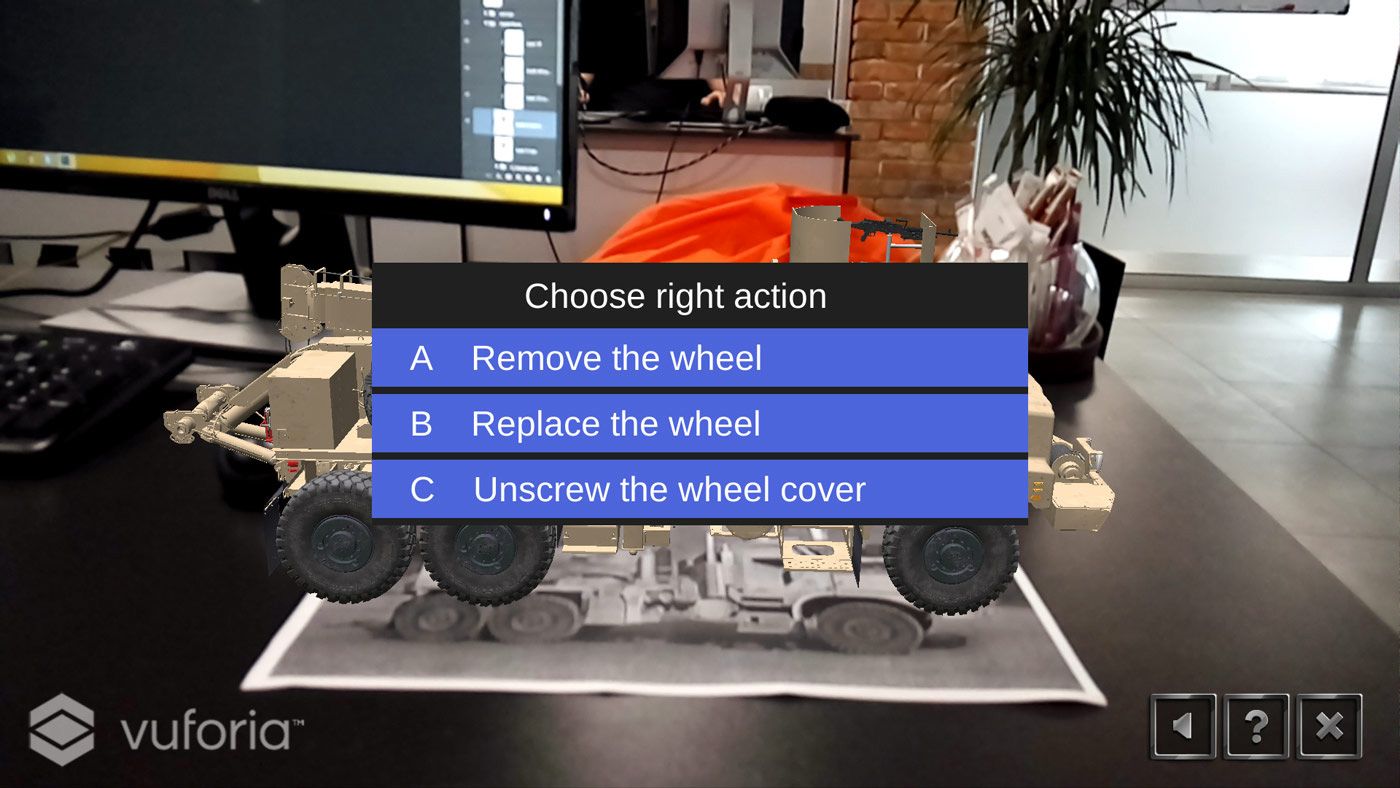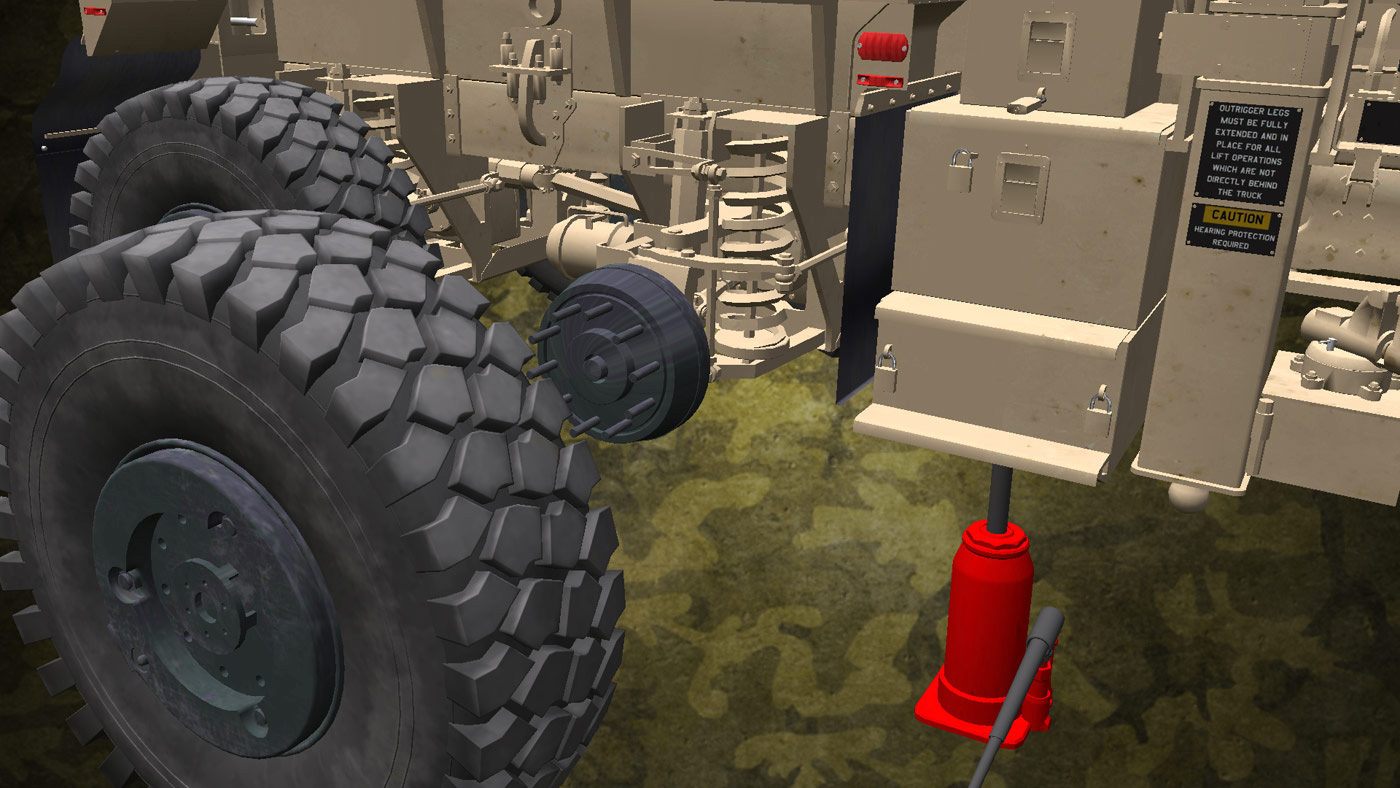 To download Wheel Replacement Training, visit the links below (available in Google Play and App Store):
Want to get more stories to your email?