Fintech & Insurtech
The insurance and financial business has been long considered a very conservative industry where innovation penetrates very slowly. Today, a lot of insurers are moving towards digitalization having realized it would help them reduce costs, mitigate risks, retain customers, and improve efficiency as a result.
Program-Ace helps leading companies address their needs for innovative technology solutions. Our business analysts will help you identify the target directions for digitalization, and our professional developers experienced in the latest technologies like AR, VR, blockchain, will fuel the wheels of innovation.

"Over the past few years, insurtechs have emerged in the insurance realm. Investments have grown by leaps and bounds—whereas $140 million was invested annually in 2011, investment climbed to $270 million in 2013 and $2.7 billion in 2015."
McKinsey & Co.
Solutions We Offer

Valuation Solutions
Program-Ace offers advanced solutions for insurance valuation support or automated valuation of the property that is being insured.

Risk Underwriting Solutions
When it comes to losses forecasting and risk underwriting, IoT, Big Data and 3D simulation apps step forward, providing deeper risk insights.

Blockchain & Smart Contracts
We use blockchain technology for the implementation of smart contracts systems to address the needs of financial companies for advanced security of transactions.

Gamification & Training
We provide interactive gamification solutions and AR/VR apps for claim adjusters that help them prevent fraud and assisst life and health insurance clients in choosing the best suitable insurance plan.

Remote Assistant Systems
Our company offers custom remote assistant solutions based on AR and GIS that help claim adjusters conduct the necessary damage assessment.

Automation
Automation systems allow insurance companies and financial institutions cut costs and improve business processes that lead to better business performance.
Trends in Numbers
74%
of insurers think that their businesses will implement innovative technologies within the next 5 years
31.4%
of customers say they use insuretechs (exclusively or combined with incumbent companies) to fulfill their insurance needs
35.6%
of insurance companies consider developing in-house capabilities to speed up innovation and digital transformation
Success Story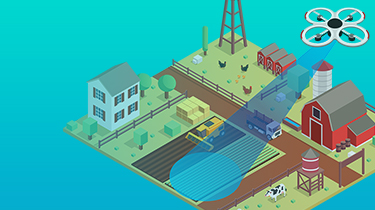 Skyglyph: Aerial Scouting Cloud Platform
A scalable Cloud-based platform for aerial intelligence inspection, crop scouting, and insurance claim acceleration that uses AR, MR, Big Data, and IoT technologies.
All Case Studies
Let's Work Together
Tell us more about your business needs to help us serve you better. The more detailed information will allow us to route your inquiry to the most appropriate person in our team.
Your privacy is important to us. That's why the business-sensitive information you share with us will not be given to third parties without your permission.
Let's work together
Tell us more about your business needs to help us serve you better. The more detailed information will allow us to route your inquiry to the most appropriate person in our team.
Program-Ace is an R&D and innovation-oriented software development company with 25 years of successful track records and vigorous growth at the IT market.
Contact US
Ukraine
+38 067 578 40 46
Subscribe
Stay ahead of the curve and get weekly updates on the lattest industry trends, tips, and news.
Thank you for subscribing!
You are now subscribed to the Program-Ace newsletter.
Discover more on our website:
Download the Full Case Study
Stay ahead of the curve