IT Consulting & System Integration
Rely on Program-Ace as the right technological partner for you that brings your business to success
Looking for IT Consulting or Integration Services?
IT Consulting is an in-demand type of service for both existing projects and projects in the development stage. No matter if you approach us with technical questions at the initial development stage to get professional assistance and narrow down the technology landscape or wish to have an external evaluation and analysis of system behavior, we are always happy to provide IT consulting services for all types of businesses and projects, be it a large-scale system or a simple app, as well as for the system integration of Oracle, SAP, Microsoft, and IBM enterprise solutions.
Using a unique blend of custom software solutions and unparalleled technical expertise, we help our clients successfully reach even the most challenging business goals. Our main goal is to help our customers improve their system behavior and show opportunities that were not taken into consideration before. We push the envelope and offer solutions that help your business to reach new heights.
Service Landscape

Industry Analysis and Competitor Research
This scope of services would be particularly interesting not only for startups and new technology products that are just on their way to the market but also for existing products and companies that are intended to explore new market opportunities. Based on your needs and goals, our experts create a flexible and scalable strategy to help your business safely migrate to the new area of activity.

Architecture Assessment
As a result of throughout analysis of the current software architecture of your business, we provide you with a pragmatic recommendation on how to make your system efficient, scalable, and flexible within a short time, which will result in minimizing maintenance costs and increasing the system's revenue.

IT Modernization
Providing a comprehensive assessment of your current IT ecosystem, our consulting team develops an exhaustive strategy that takes advantage of your company's mission and vision as well as embraces digital transformation. Program-Ace is the right choice to help you evolve and innovate your current systems, retaining your business flexibility and prioritizing the company's goals.
Digital Transformation
After a careful examination of your business, Program-Ace guides and consults you through the entire process of digital transformation by applying our unique technical expertise and next-gen experience design patterns, thus revolutionizing your business strategies into highly-efficient systems.
Software Solution Design
Streamlining the performance of your business and helping your product or service gaining the greater market share, Program-Ace carefully designs an ideal software solution together with a clear roadmap that will help your business seamlessly and effectively migrate to a new software pattern.
Industry Analysis and Competitor Research
Architecture Assessment
IT Modernization
Digital Transformation
Software Solution Design
Framework for Success
5
System Architecture Design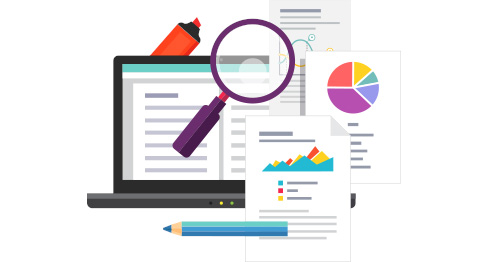 Project Analysis
Our IT consultants will provide a detailed and unbiased overview of your business' capacities in terms of efficacy, flexibility, and opportunities for potential growth. Our report also always contains the analysis of currently overlooked market opportunities and expert recommendations with regard to technologies, platforms, and development approaches to be used to facilitate your business transformation.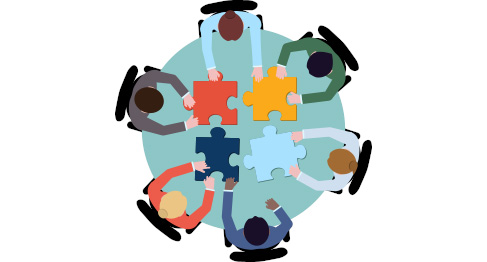 Architecture Overview
Interviewing with the key people in a team, including architects, marketers, PMs, and BAs, we gather the necessary data to learn the project's governance, resources, and budget, indicating the main gaps, problems, and areas for improvement.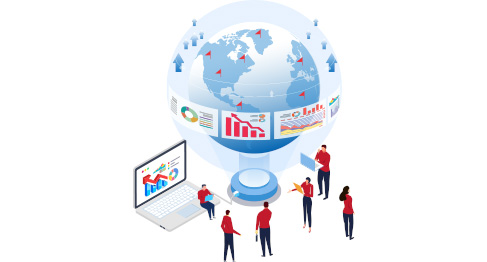 Software Documentation
Our IT consulting team, including business analysts and system architects, will create detailed Architecture and Software requirement specifications at the initial stage of project transformation and provide a detailed estimation for the actual project implementation based on the created SRS.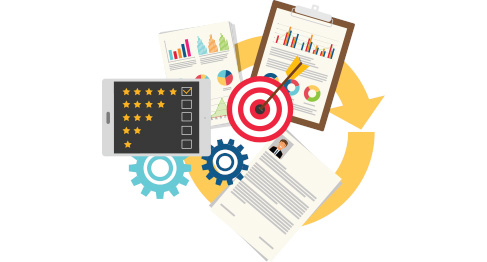 360-Degree Assessment
An in-depth review of software architecture and code, as well as a recommendation for further project optimization including a selection of appropriate technologies and optimization approaches.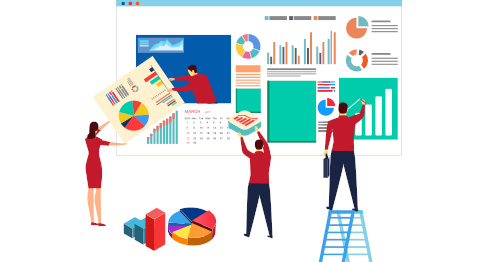 System Architecture Design
We help businesses create large-scale systems and start from designing system architecture that will be highly-efficient, allow multiple access, have a reliable data storage system, ensure quick and safe data processing, etc.
How We Did it Before
The success of our clients and partners is our success
Program-Ace were a pleasure to work with throughout the development process. Even on our first project together, we were able to quickly establish a strong working relationship.

Ryan Courtier
Senior Producer, Hopster
GSN Games is completely satisfied with Program-Ace's technical expertise and the quality of services they provide. One of the projects we worked on together exemplified Program-Ace's attention to detail and extensive technical knowledge.

Stuart Lewis-Smith
Senior VP and General Manager, GSN Games
I would highly recommend Program-Ace for anyone, as their level of service is of the highest standard, and more importantly, people behind the company are an absolute joy to work with.

Ilias Vartholomaios
CEO & Co-Founder at Owiwi
Program-Ace and iQU work very closely together. It goes beyond a partnership; it is more like friends working side-by-side. Thanks to Program-Ace, iQU is able to perform and reach the goals month after month.

Reinout te Brake
CEO at iQU
Start A Project With Us
Tell us more about your business needs to help us serve you better. The more detailed information will allow us to route your inquiry to the most appropriate person in our team.
By sending this form you agree to our Privacy Policy. The information you provide will be added to our CRM system for further communication.
Let's work together
Tell us more about your business needs to help us serve you better. The more detailed information will allow us to route your inquiry to the most appropriate person in our team.
Program-Ace is an R&D and innovation-oriented software development company with 26 years of successful track records and vigorous growth on the IT market.
Contact US
Ukraine
+38 067 578 40 46
56, Poltavsky Shlyah, Kharkiv, Ukraine
Subscribe
Stay ahead of the curve and get weekly updates on the lattest industry trends, tips, and news.
Thank you for subscribing!
You are now subscribed to the Program-Ace newsletter.
Discover more on our website:
Download the Full Case Study
Stay ahead of the curve