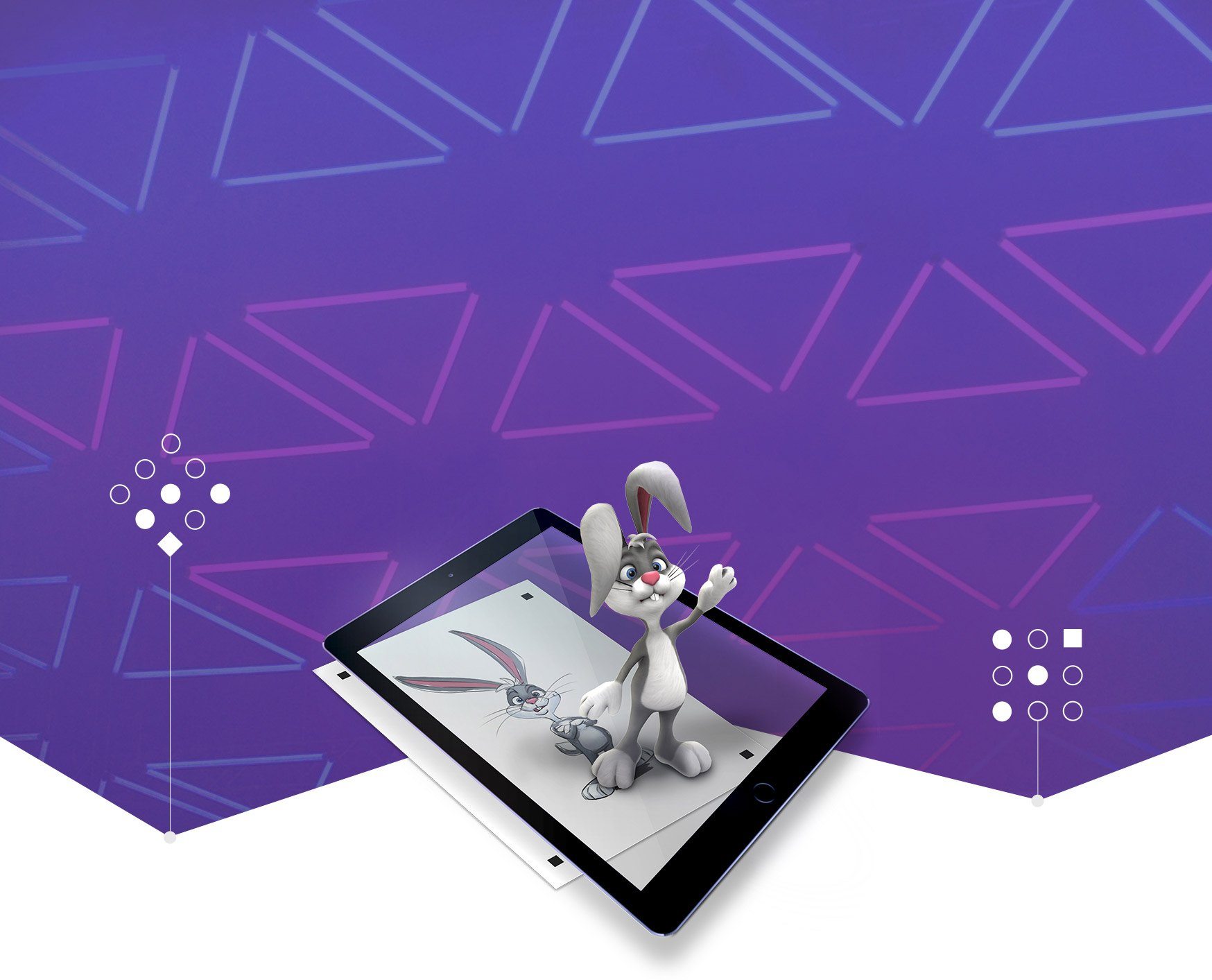 Archy the Rabbit
Program-Ace crafted an interactive augmented reality application for kids, where they can play with a cartoon rabbit
Background Info
ARchy the Rabbit has been developed by the Program-Ace team as a showcase product to demonstrate our technical capabilities in the field of augmented and mixed reality. The application is designed to deliver an enjoyable visual experience to both young and adult smartphone, tablet, and Microsoft HoloLens users.

Program-Ace intended to design an interactive application that could fulfill the needs of kids and their parents for educational entertainment and, at the same time, demonstrate the potential of augmented reality and mixed reality in various industries. Later, we used this product to successfully create a proof of concept for using apps like this in such industries as Education, Media & Entertainment, FMCG, and Retail. We found out that augmented and mixed reality have enormous business potential, and many market leaders are ready to take advantage of it here and now.

It was a research and development project, where we explored a lot of new technologies, and which helped us to widen our expertise and be recognized as one of the leading AR/VR development companies by Clutch.
DOWNLOAD APPLICATION
SAVE THIS SUCCESS STORY
Business Challenges
As it was the first proprietary development for augmented reality and Microsoft holographic device, one of our main objectives was to explore the new technological landscape and every pitfall of AR and MR development process to ensure quality services in the future.
This project was oriented at researching not only the technical side of AR and MR, but also their market potential. We needed it to conduct research and find out which industries might benefit the most from apps like this, if the market is ready to accept new technologies, and what other niches of AR/MR are out there.
ARchy the Rabbit was a strategic project to help us enter new emerging markets of custom augmented and mixed reality development. So, we were focused on creating fully-functioning applications to allow potential clients to explore our expertise and capabilities.
Approach and Solution
We chose Unity 3D engine to develop ARchy the Rabbit application because it was the only cross-platform tool supporting augmented reality development, Vuforia, and HoloLens development at the time the project was developed.
Basically, to use an AR app, the user should hover the smartphone or tablet camera over the special marker so the application can capture this marker and run the AR content. We used Vuforia for marker recognition in the application. We had to optimize the app load time, and it took only a few seconds for a final product to launch. Also, we had to experiment with the FPS of the AR content and to optimize the 3D model to ensure the app is working smoothly and avoid crashes.
Unlike the augmented reality application, the HoloLens app is much more immersive and realistic since the virtual content appears in the real world as its natural part.
Also, we have extended the app functionality and added new features:
an ability to locate the rabbit on any surface in the room using the "environment understanding" sensors of HoloLens;
an ability to see the 3D model and animations from any angle;
an educational tutorial for new users;
a possibility to use voice control instead of navigating through UI.
Basic HoloLens functions and features, such as voice recognition, spatial mapping, and spatial sound have been realized with the help of Unity. In addition, our specialists created additional shaders for transparency and to enforce the humanoid animation so that Archy can look at the users and follow their gaze. A combination of HoloToolKit and Unity allowed us to achieve flawless gaze and gesture recognition. As a result, we became one of the first development companies to provide turnkey application development for Microsoft HoloLens and mixed reality.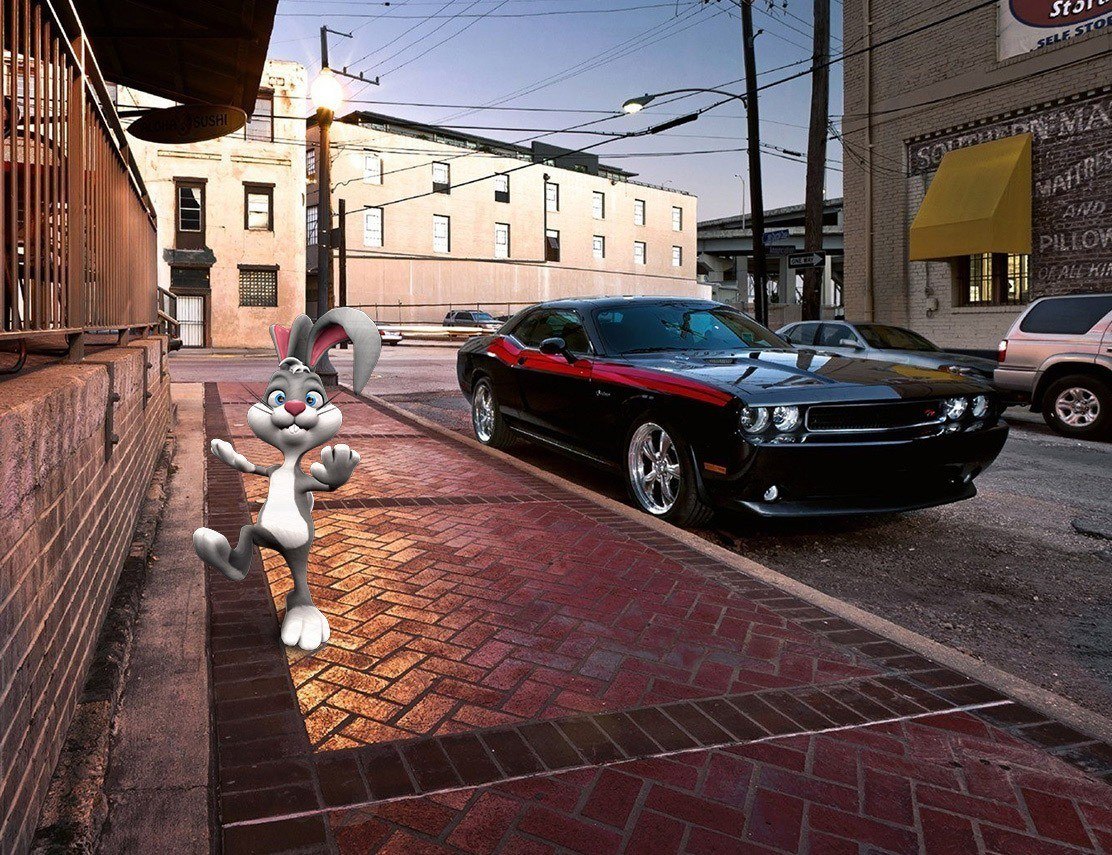 Technical Information
The application for iOS, Android, and Microsoft HoloLens were developed by a team of two developers, two artists, one animator, and one QA specialist. It took four months to deliver the complete solution for the above platforms.






Audience
ARchy the Rabbit has been initially created as a demo application to showcase our AR and MR development capabilities; however, such apps have a great potential of being used in many industries:

Media & Entertainment

Education

Marketing & Advertising

FMCG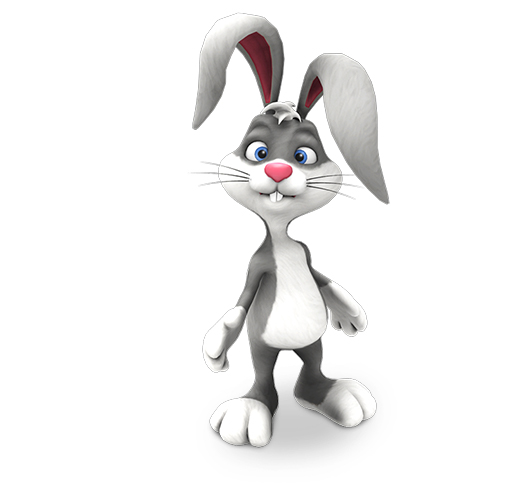 Value Delivered
The application has completed its every goal and helped us successfully enter this top-notch technology market.
It was downloaded more than 5,000 times in the App Store without any marketing effort;
This application helped us to develop a new technology expertise, update our knowledge base, and train our developers;
We obtained several new clients for augmented and virtual reality projects, as we had ARchy to showcase our expertise;
Having established our AR and MR expertise thanks to this R&D project, we became one of the top AR/VR developers according to Clutch;
We explored the augmented and mixed reality market potential and developed an effective marketing strategy for this business direction.
Use the link below to download and print the special marker for AR app:
Start A Project With Us
Tell us more about your business needs to help us serve you better. The more detailed information will allow us to route your inquiry to the most appropriate person in our team.
By sending this form you agree to our Privacy Policy. The information you provide will be added to our CRM system for further communication.
Let's work together
Tell us more about your business needs to help us serve you better. The more detailed information will allow us to route your inquiry to the most appropriate person in our team.