You've found a technological partner, a native mobile development agency, that has done an estimation of your project as well as its business analysis. After thorough technology research, they propose you choose app development with Swift.
However, you aren't quick to make judgments, so you've decided to conduct your own research to make sure the agency isn't trying to sell you the man-hours instead of solutions wrapping it all up under the "modern technologies for your innovative project" moto.
In this article, we'll cover the major pros and cons of Swift versus Objective-C to help you decide on which technology stack is right for your iOS development.
What is Swift?
Swift is a programming language that was released by Apple in 2014. Swift was created as an advancement of Objective-C, a programming language used for iOS development.
Swift is currently used for products with iOS 7 as well as macOS 10.9 or higher.
Since 2018, Swift is broadly used by agencies, software development companies, and freelance developers to create iOS apps. In fact, it's 1.1% more popular than Objective-C, according to the StackOverflow survey.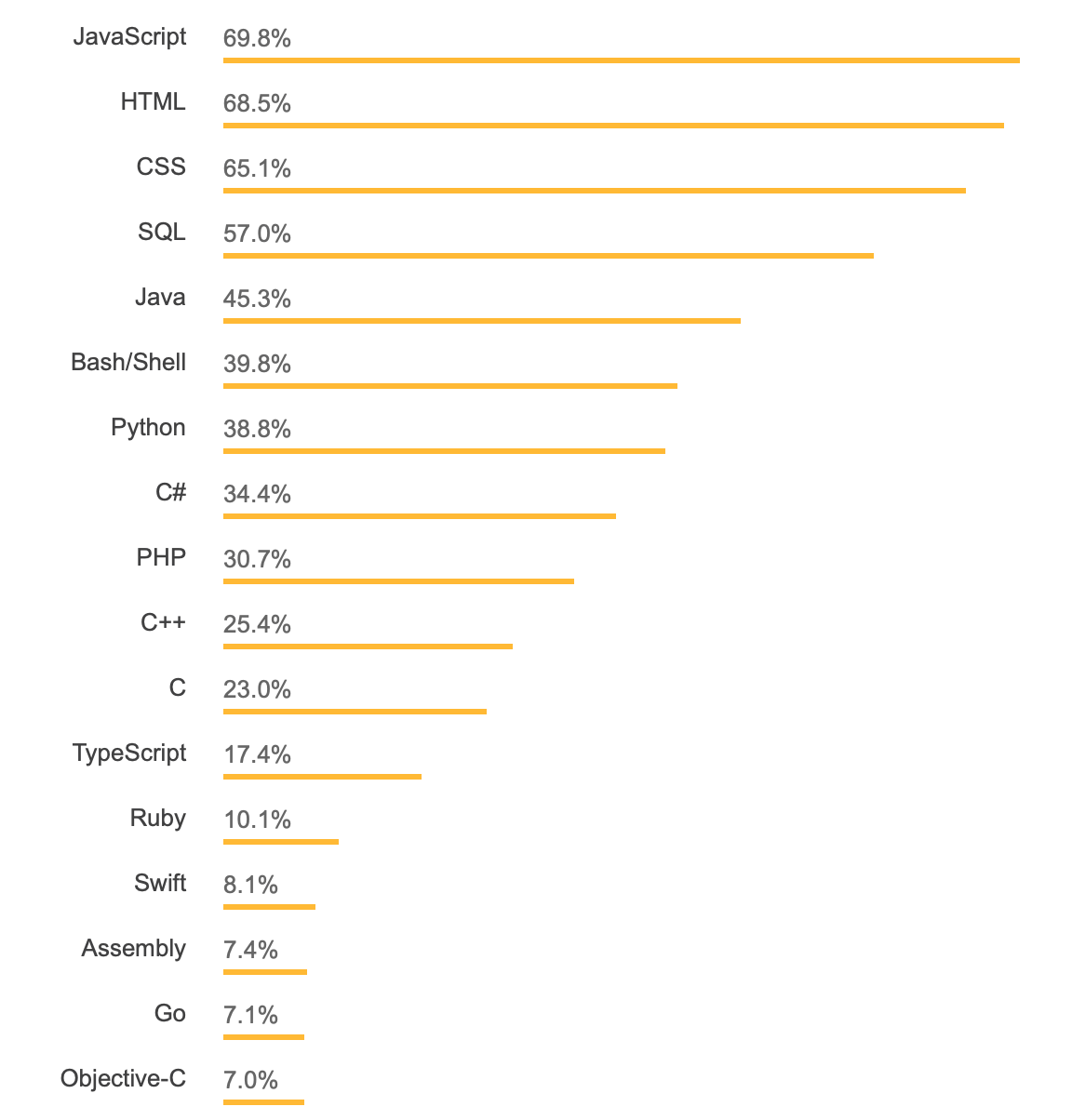 Pros of Using Swift for iOS Native Development
Despite being a fairly new programming language, Swift is a powerful language for building simple and complex iOS applications for mobile devices.
Swift is used to build resource-intensive native apps with enterprise-like complexity thanks to being a standalone programming language and not a framework or a library.
Yes, and here are the major Swift language features:
Type safety and type inference support
Automatic memory management
Interoperability with Objective-C
Broad open-source community and support
Rapid development process
Improved safety and performance
Type Safety and Type Inference benefits in terms of business
Type safety in Swift helps developers write code more efficiently and error-free through real-time troubleshooting of the assigned types such as string, integer, and so on.
Thanks to type-safety support in Swift, developers can focus on solving actual problems instead of dedicating most of their time checking the code.
Type inference provides new functionality that decreases the number of type declarations, meaning that two of the same or different types can be present in functions unlike in C or Objective-C languages. Such capabilities also help to increase the development speed and improve code readability.
Automatic Memory Management
Swift is using the Automatic Reference Counting (ARC) to track and manage an app's memory usage. In older languages, developers would have to manually allocate the memory and use memory declarations for classes, arrays, and objects.
In modern Swift, developers don't need to bother with memory management in most cases since it's done automatically. The ARC concept contributes to the development speed and developer's performance, in general, making Swift a good choice for iOS app development over Objective-C.
Interoperability with Objective-C
Objective-C has been on the market for over 35 having made its appearance in 1984. Over the years, the language has grown a huge community and comprehensive documentation which can't simply be overshadowed by a relatively new language.
Logically, Apple has not abandoned the support of Objective-C and has made it so that the code can be seamlessly ported and read in Swift. Most of the code written in Objective-C can be easily used along with Swift.
Broad open-source community and support
Thanks to the quick adoption by the community of developers as well as continuous patches, updates, and maintenance of Swift from Apple's side, the language has acquired an even broader community which helps developers to learn and solve problems efficiently.
Swift is thought to be one of the most modern languages since it is both object-oriented and functional, supports automatic memory management without garbage collection (GC), and has high-performance and speed.
Swift services we provide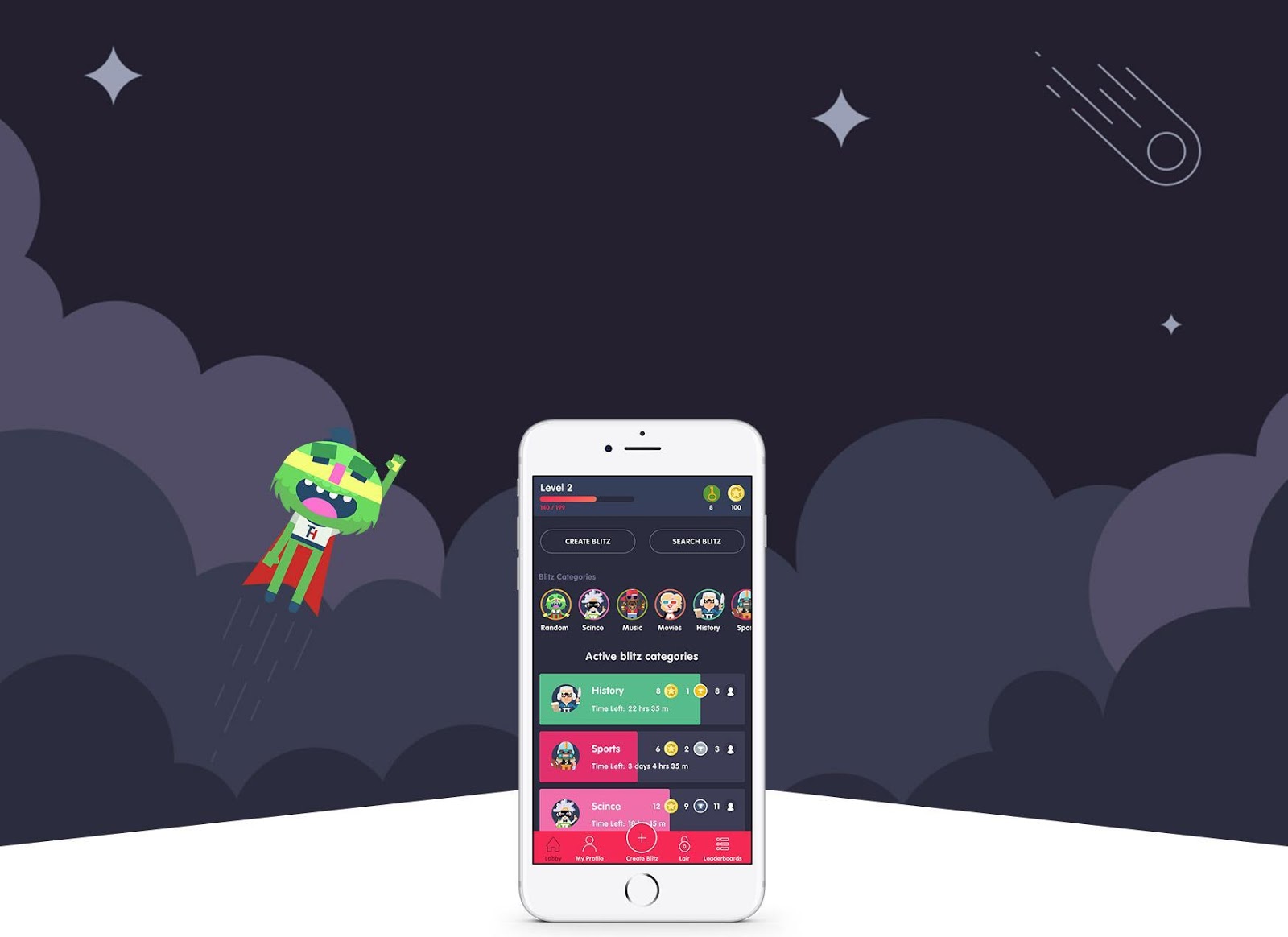 Since your project may not have started yet and you're looking for ways to reassure that your technology choice is right, you may check out what our team at Program-Ace has developed for one of our clients.
We made some changes to a famous iOS game called Trivia. Due to the initial issues with the gameplay as well as the design of the application, a client approached us with the request to "make it better" and "make it work."
Having a skilled team of iOS app developers who mostly work with Swift, we decided that there was no need to go with Objective-C for this project, so we fully refactored the game to make it shine like never before.
Check out "Trivia Hero Case Study"
In short, we actually made changes to the following blocks of the game:
User sign up and login functionality
Lobby screen (main dashboard)
User profiles
Blitzes and questions
In-app purchases integration
Swift easily covers that functionality and can do things like dashboard creation, payment system implementation, user management panel creation, APIs and third-party instruments integration.
If you're looking for a reliable iOS development partner, iOS code porting services, legacy code refactoring, and iOS app development, you can contact us here.
Want to get more stories to your email?