When people hear the term "dedicated team", they often imagine a group of people working together with full commitment. And they wouldn't be wrong – this is one meaning of the term. However, in most cases, "dedicated team" is used in the context of outsourcing or offshoring practices, which are focused on one company contracting another to complete a project or some amount of work for them.
Looking for dedicated team development services?
What Exactly is a Dedicated Team?
To be specific, dedicated team is an outsourcing business model that involves hiring a complete team from another company to help with tasks/projects. This team is temporary in nature, and only works on your tasks for as long as needed. However, their time and work are dedicated exclusively to your projects, so it is like quickly gaining a whole bunch of workers, and being able to add/remove them at your convenience.
In our time of economic turbulence, the Dedicated Team (DT) model has emerged as a great cost-cutting and speed-boosting measure for businesses that are not getting projects done at the pace, price, or quality they would like. If you want to know more about this model and how to try it out, we have all the relevant information below.
What Does a Dedicated Team Look Like?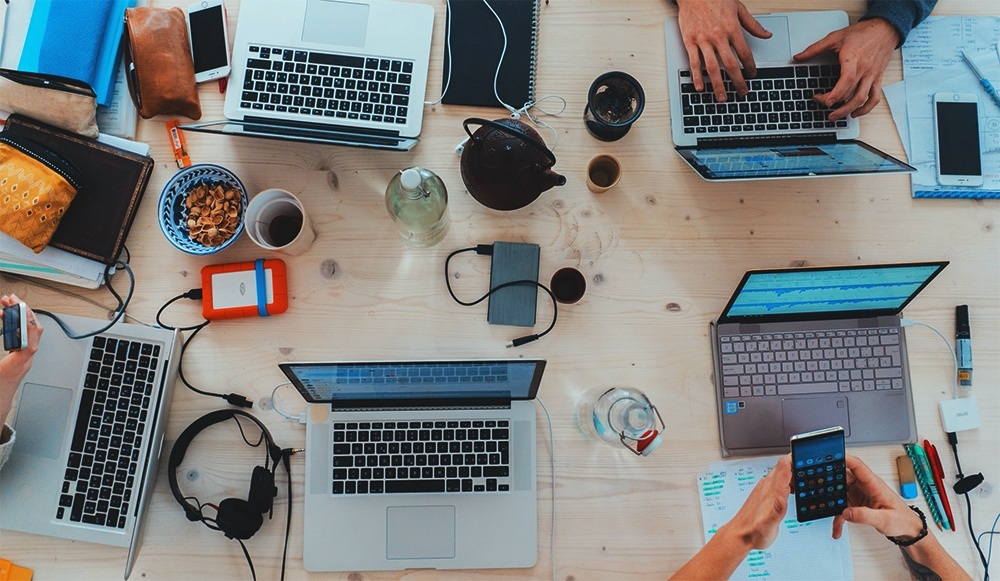 Because DTs are most commonly engaged in software development projects, the composition of the teams typically includes everyone you need to build, test, and release apps successfully. For example, a standard DT can include developers (web, mobile, frontend/backend, etc.), UX/UI designers, 2D/3D artists, and QA engineers. Depending on the size and requirements of the project, Project Managers, Business Analysts, DevOps Engineers, and several other specialist types can be included. The DT can be as small as two developers working together or as large as dozens of specialists of different calibers.
The DT business model is appealing to businesses of all sizes, albeit for slightly different reasons. For large companies and corporations, DTs are generally seen as a solution to gather top talent from around the world without accepting them on a full-time basis, as well as to quickly delegate a multitude of projects among hundreds of regular and extended staff. For startups and small-to-midsize businesses, the main priorities tend to be saving costs and time.
In most cases, DTs are a form of offshoring, meaning that the group works in another country, communicating and cooperating remotely. Many companies prefer it when a team works under one roof and can communicate face-to-face, and this variation of the DT is known as ODC (Offshore Development Center). An office space is allocated for the group, and serves as an informal branch of the company, at least for the duration of the project. In rare cases, a business will make it a priority to oversee the work of a DT in person, so the group is relocated to an official workspace with true employees of the company.
What is the Process of Engaging a Dedicated Team?
Assigning experts to your project with a DT model is usually much faster than finding and recruiting the candidates yourself, but it is hardly instantaneous. Several key stages in the process should be completed before everything is up and running.

Know more about dedicated team engaging process at Program-Ace.
1. First contact
Hiring a DT is impossible without a partnership. On one side, you have the company in need of more staff to handle their project, and on the other is a company or collective with the specialists ready to tackle new projects. After representatives of the two sides meet, it is important for them to discuss key details. The needs of the project may change with time, but it is crucial to establish specific terms for at least the beginning of cooperation. This includes the size and composition of the team, experience requirements, preliminary schedule, possible relocation, and various other organizational points.
2. Team Setup
Ideally, the provider of specialists will already have a pool of available candidates that the company hiring can just choose from. However, it sometimes happens that the candidate pool is missing some types of specialists or the ones available are not suitable based on certain criteria, so recruiting new candidates is needed. Once potential candidates are selected from the available pool or the labor market, the interviews and winnowing stage will begin. These interviews can be conducted by the company providing the staff, the company hiring, or both of them together. In the end, the customer makes their decision about which of the candidates (if any) will be inducted into the DT and join their workforce.
3. Onboarding
This stage is relatively straightforward. The chosen specialists get acquainted with each other and begin learning everything they need to get started on the project, from their assigned tasks to working hours, to cooperation with other specialists. It's also during this stage that final organizational errands are completed, such as relocation (if needed) and establishing long-term communication channels between the people involved in the endeavor.
4. Coordinated development
Once the team gets to work, they stay at it for as long as they are asked to. Certain calibrations and changes during development are common, as you often find things that could be done better when new people get to work. For example, this often includes tweaking communication and collaboration strategies. Oftentimes, the company providing the workers takes an active role in motivating workers and helping them reach optimal productivity in their new tasks.
5. Additional support
Even after work gets rolling, there can be numerous additional tasks and work outside the project that need to be carried out. For example, this includes paperwork, provision of workers needs (health and socialization), and constant support in business analysis and strategy. Traditionally, the provider of the talent takes on as many of these responsibilities as they can.
6. Scaling up and down
Over time, the client may need to ramp the project up or down, so the DT may be expanded or reduced based on the circumstances. Furthermore, new specialist types (like PMs and BAs) may be introduced at any time to address certain issues or improve coordination. Once the workers are no longer needed, the two partners can go their separate ways with no further obligations.
Explore More About Dedicated Team Services
Pros and Cons of the Dedicated Team Model
Although DTs offer some major advantages that traditional hiring and development practices cannot match, this model is not perfect and comes with certain drawbacks. To get a full perspective, let's look at both the positive and negative aspects of this solution:
Pros:

Better talent. Every company has particular merits and strengths, such as the product they make, their marketing strategy, funding practices, etc. Thus, it is quite common for a company to be promising and successful in some ways, but have specialists that are underqualified or limited in number. On the other hand, the strength of companies that offer DTs are in the talent and experience of their specialists. They gather the best of the best, and have no qualms whatsoever about sharing them with others around the world.

Reduction of costs. You can easily save costs by choosing a DT simply because you will not need to pay them as much as your regular workers. Specialists in DTs come from an entirely different labor market, so their hourly/daily/monthly rates will typically be much lower than those in your region. If you just take the local salary per developer and compare it with the external developers, multiply the difference by the number of people in the group, it can add up to quite a substantial amount of savings.

Flexibility. One of the greatest things about DTs is their dynamic nature. When you feel that the work is taking too long, you can quickly add more people to the group, just as you can reduce the staff if the current people are not all needed for your needs. This is a stark contrast to the traditional approach used by most businesses – hiring specialists in times of need, and keeping them on the payroll even when there is little work for them to do.

Speed increase. The obvious result of more people working on a project is that it gets completed faster, but this is not the only increase in speed that we are talking about. For instance, agencies that provide DTs can recruit and offer these workers much faster than most companies, because this is what they prioritize and specialize in year-round. Additionally, the people who make up the DT are much more productive in their work, partly because of their experience with similar partnerships and sprints, and partly because they are kept in check by both the provider and the client they are working for.
Cons:

Estimate ambiguity. When you hire a DT, it can be hard to get a meticulous estimate of how much you will pay them in total by the end of their work. This is because you may not know how long the project will take, and which changes to staff will need to be made throughout its duration. On the other hand, you can always calculate how much an hour/day/week of the team's time costs without room for changes, and this will serve as a baseline for estimates.

Communication problems. With a group of people working remotely, communication will take place through email and other online tools, which are certainly inferior to face-to-face contact. Additionally, there is the problem of time zones, so your team may be located so far away that your work hours are their sleep hours. Nevertheless, these problems can be mitigated by keeping online cooperation organized and coming to an agreement of work hours before getting started.

Organizational difficulties. There is usually a significant amount of paperwork involved in setting up a DT-type partnership with a company. Oftentimes, it will take multiple calls, meetings, and negotiations before your joint venture kicks off, taking up a lot of time and effort. On the plus side, once the relationship is built, you will usually have no difficulty with resuming cooperation and getting new teams to work on different projects over the years.
Where Can I Hire a Dedicated Team?
Dedicated teams are provided by hundreds of companies around the world, with most of them hailing from Eastern Europe or Latin America. In your search for the right provider, you should not only consider price, but also the number of specialists working at the company, its reputation and history, and the level of talent and experience that they bring to the table.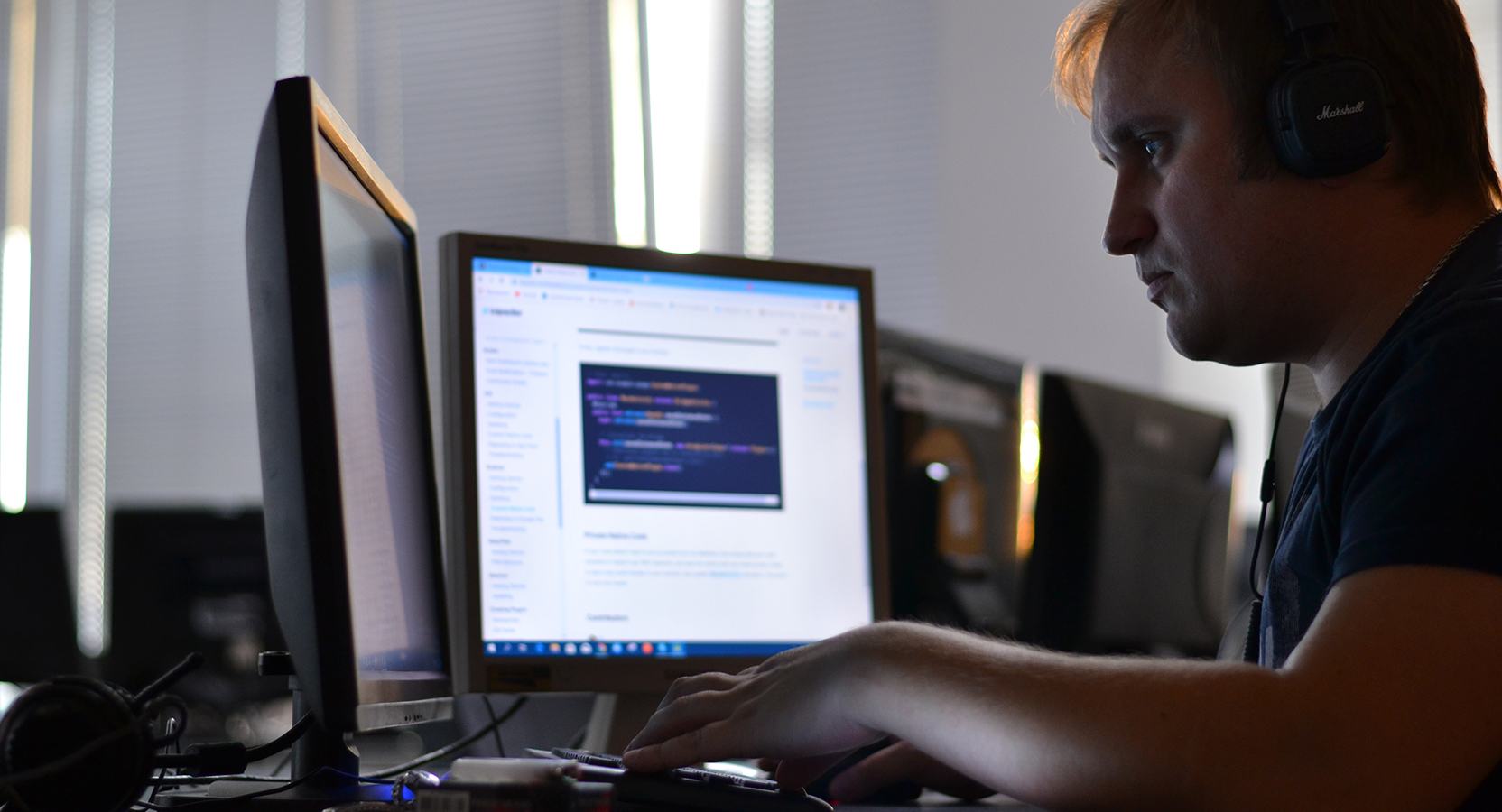 Program-Ace is a company based in Ukraine with a decades-long history of providing outsourcing and outstaffing services, including dedicated software development teams. With over 120 active staff members, we offer a wide variety of experienced developers, artists, and specialists to choose for your team right out of the gate, as well as an HR team that finds more candidates with exceptional speed. Our great work in outsourcing and partnerships with other companies around the world has been recognized and rewarded by several organizations, including IAOP, Clutch, and ETSA.
What sets us apart from other providers of the same type is how committed we are to see our partners succeed. Apart from core project specialists, we also have a team of business analysts available to examine your business strategy and competitors, offer some recommendations that could help your business thrive. We are always looking for new partners, and it would be a pleasure to discuss how we can work together on your next project. Just contact us and we can get the conversation going.
Want to get more stories to your email?