"That's what games are, in the end. Teachers.
Fun is just another word for learning."
Raph Koster, Theory Of Fun And Game Design
Over the past few years, serious games have been the target of increased interest for training and educational simulations. By using contemporary visualization techniques and technologies, serious games can strengthen the trainee's experience and the situated cognition in a highly realistic environment. Today, humanity is greatly improving virtual training technology by increasingly using the pedagogy contained in digital games. However, it still remains unclear for many people how to develop a training or simulation that offers real value for the corporate world. In this article, Program-Ace decided to explore the topic of serious games in virtual training more carefully and figure out what the gamification element adds to training and how to integrate these discoveries into your training strategy. 

Introduction of the Term
Before we get to the point, let's define what serious games mean for virtual practicing. The term "serious game" refers to a game that goes beyond the standard concept since it can offer something more than pure entertainment. Play allows trainees to feel the freedom of learning by encouraging them to go through difficult situations that are impossible or dangerous in field training. Moreover, by inserting serious games into virtual training, its overall cost for modeling a complex environment and hazardous situations can be greatly reduced.
For the most part, serious games in virtual training represent the simulation as a context with rules that goes under a specific scenario and where two or more individuals are trying to achieve predefined objectives. The scenario is designed this way so it helps develop certain skills or master a specific process.
Despite all, the training with gamification features does provide entertainment; however, the main objective of it is to immerse the trainee in an interactive environment with special exercises to make training even more effective. In other words, the main goals of serious gaming are to build healthy competition between trainees and test their abilities in critical situations. Moreover, thanks to virtual simulation particularities, learners can be engaged in the process of training instead of watching the module progress on the screen and experience real-life situations with a high level of realism.
How to Use Serious Gaming
Serious games have found their application in a variety of training and educational simulations, ranging from university training to industry-oriented ones, for instance, business management, pilot training, or manufacturing. Gamified simulation is proved to be very effective because it can fulfill specific training goals and allow for flexible usage for educational purposes.
To be compelling, realistic, and efficient, virtual training should meet the following criteria:
capability to cover the necessary set of topics targeted at specific students;
training scenario satisfies the basic pedagogical principles;
ability to meet the fundamental standards of usability.
But how to employ this serious gaming to virtual training or simulation? In order to answer this question, Program-Ace professionals made the list of five tips that lend you a hand in applying serious games to the virtual world.
1. Keep It Goal-Oriented and Simple
Serious games are considered to be extremely efficient in online training when they last no more than five minutes. Such an approach facilitates training by keeping the learner focused and engaged in the process and helps avoid physiological congestion.
If the training were overloaded with too much information or consist of too many scenarios that drift the learner away from the main objectives, virtual training may not have the proper educational value. Always remember that trainees choose this type of education because it requires the development of specific skills by absorbing only core information.
To achieve success when creating a virtual trainer or a simulator, focus on the rule above and make sure your product is goal-centric. By the way, as a part of practical testing, you can offer some test subjects to go through the training and then collect their feedback and efficiency records.
In a case when the data indicates that trainees lost interest in the training at a particular moment, you might consider cutting out the superfluous content to keep the virtual training focused on the core goals.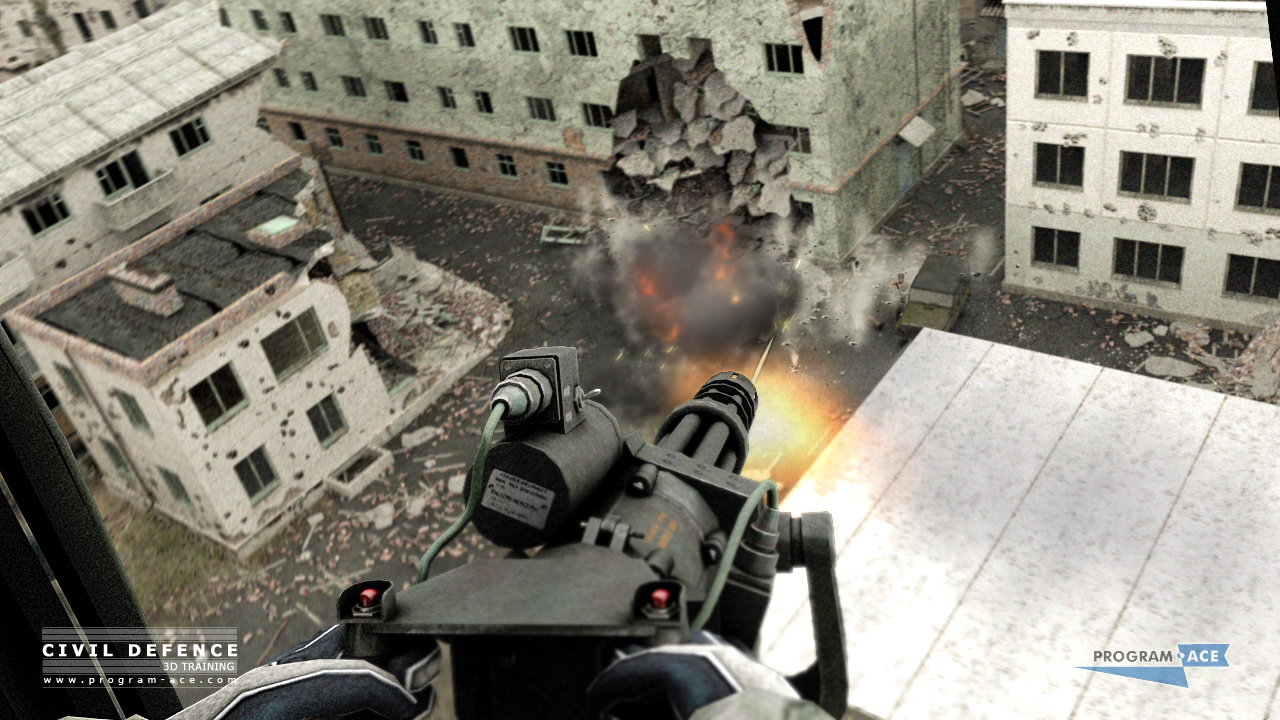 2. Set the Priorities Properly
The essential goal of serious gaming in training is to encourage learners to apply the knowledge they gained. Moreover, the basis of the training should be formed on the existing knowledge and skill sets.
This allows trainees to take their proficiency to the next level and consolidate information into long-term memory so it can be used in appropriate situations.
Nevertheless, virtual simulators show the necessity of learning in a realistic environment with the further application of the gained knowledge in real-life circumstances.
You should ensure that all key ideas and concepts in virtual training are strongly stated so that trainees can explore the consequences of their reactions, decisions, and actions performed during the simulation.
3. Create a Persuasive Scenario
Virtual practicing will not be compelling without a story that focuses the learner's attention on the training process and helps immerse them in the world of learning.
For that reason, it is important to develop a substantial plot as soon as possible, including participants that are characters, their behavior landscape, situations, and possible solutions.
There is one secret on how to combine serious games with virtual training. The secret is in providing just enough background of the story to make it engaging but not excessive information that can make the trainee get lost in the woods, so to speak.
The perfect way to introduce the story is to treat the trainee as the central protagonist since he is the one who is destined to go through the entire journey and overcome all obstacles. However, the simulation should not include fantastical features, such as magic or fantasy creatures. The power of serious games in virtual training rests in reality and does not involve improbable scenarios.
4. Create the Competition
Even though serious gaming in virtual training has different features and serves another purpose other than standard video gaming, they do have one essential thing in common – competition. It is in human nature to compete with others and want to be the best.
Moreover, serious games address this human characteristic and provide us with the proper motivation. A leaderboard is a perfect place to support this competitive streak and it encourages trainees to improve their performance over time.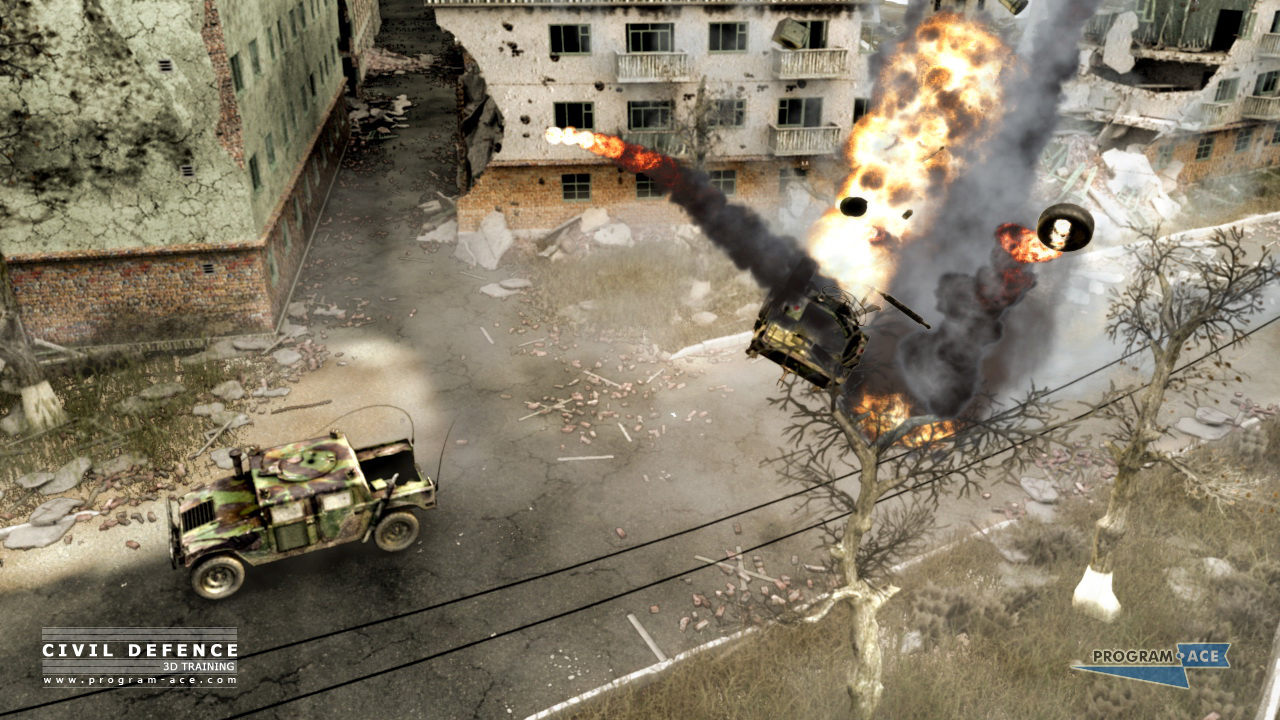 5. Choose Serious Game as an Assessment Method
Use serious games to collect valuable feedback and assess how the trainees progress. As they strengthen their knowledge, sharpen reactions, and improve skills, you can evaluate the effectiveness of your virtual training.
On the other hand, if learners fail to succeed, you might want to reconsider your training strategy. It could indicate that the virtual training or its delivery method to the trainees is not effective enough or does not meet their expectations and needs. For that reason, serious games provide excellent grading criterion that can indicate the non-productive points to eliminate.
How to Find Out if Serious Games are Right for Training?
Serious games are not the universal panacea, of course; however, they offer a unique blend of possibilities and benefits for developers who want to move virtual training beyond the standard concept and trainees who are ready to experience new horizons.
To determine whatever serious game should be applied to a particular virtual training, it is useful to conduct field research and examine the target audience's needs and demands. Moreover, the main objectives of the training should also be taken into consideration. If the research shows that serious games are the ideal solution for your training program, then these tips listed above could help improve training immersiveness and effectiveness. The application of serious games in virtual training or 3D simulation can help trainees learn in a quick and interactive way. Moreover, pedagogical results and the overall effectiveness of the training will be significantly improved! 
Want to get more stories to your email?