All over the world, HR managers and companies' top brass are turning to search engines in hopes of learning about the profession of solution architect (SA). Many people first hear about the term from project management presentations, representatives of other companies, and various articles, and feel stumped at not knowing what exactly this is. Indeed, the profession is quite new and not firmly established in the corporate world. Nevertheless, the job is picking up steam and buzz, with many companies looking to create or fill this position. If you fall into the camp of those who want to know more about the solution architect job profile and perhaps work in this role, look no further, as we will share everything that you need to know about it.
What is a Solutions Architect?
If you made a guess about what the term means without context or knowledge of terminology, you would probably say that it is somebody who creates answers to problems. While this is true in a broad sense, you have to understand relevant terminology to comprehend what this job is and what it involves. We will break down the main terms for you.
Solution – a very general concept, representing an idea, product, strategy, service, invention, completed project (basically anything) used to solve a business problem or meet enterprise needs. In most cases, these are services and products tailored specifically to the issue or need being addressed.
Architect. This role was borrowed from the construction industry. However, instead of drawing and planning buildings, architects in enterprise are specialists that assess capabilities and create strategies and models for development. Accordingly, Architecture stands for what the expert creates – a set of business concepts, structure, and a blueprint of the business system.
Enterprise architect. This term is relevant because it helps us understand the SA better. Professionals with this job are mostly focused on business strategy, and analyze business structure and processes, along with determining changes in the enterprise that need to be made to resolve major technical challenges.
Technical architect. Technical specialists of this caliber are only loosely connected to business and focus mostly on designing tech solutions, solving major engineering issues, and making choices about the tech stack and software components.
Solution architect. While there is no universally accepted description of this profession, most publications describe it as an amalgamation (mix) of the technical and enterprise architect. These specialists are leaders, and they help manage development teams, plan engineering proposals, and make major project decisions with business objectives in mind. We will dive into the job specifics further on, but the overall gist is that this specialist must have advanced technical and communication skills, and be capable of applying them all in projects.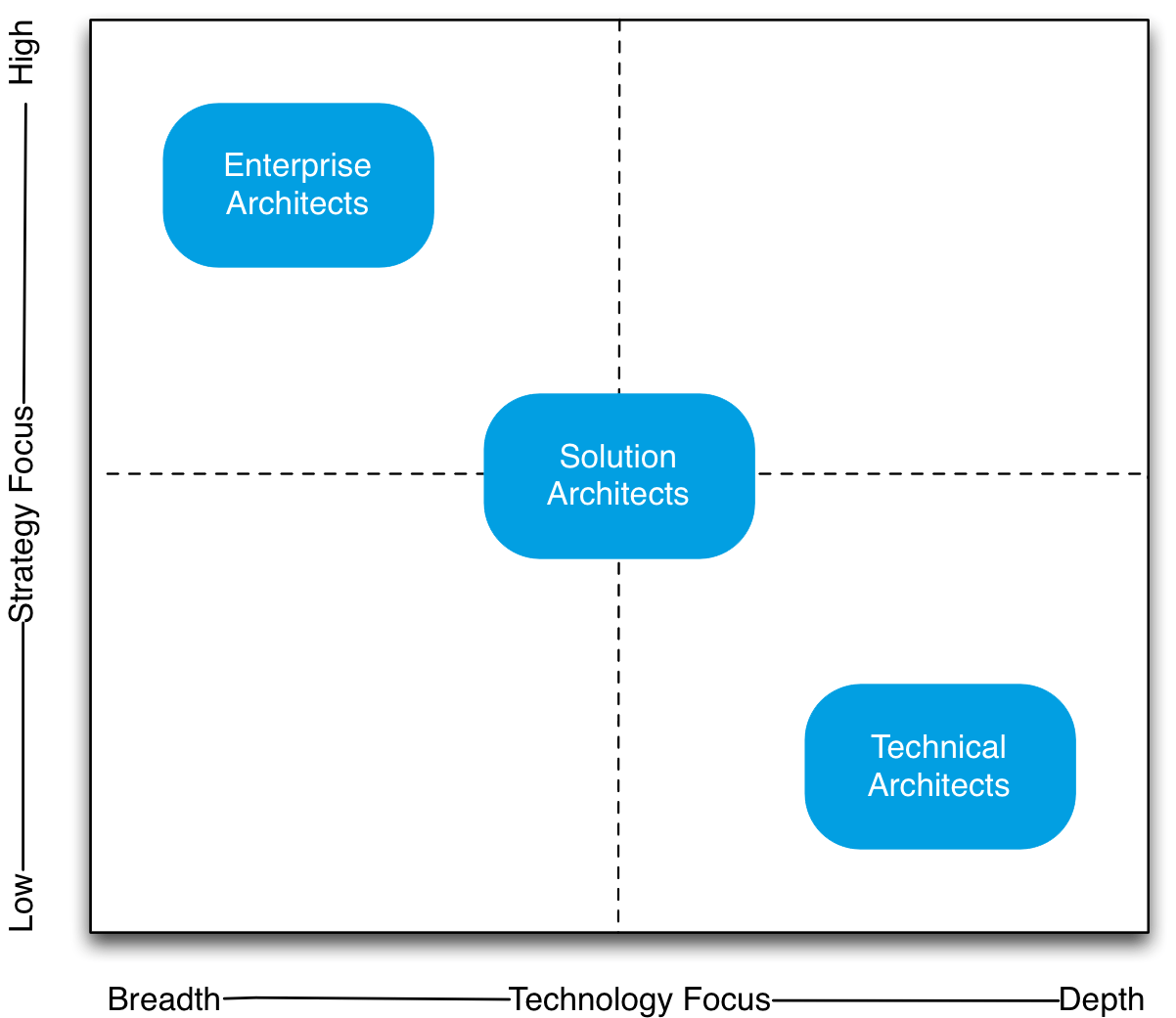 Solution Architect job description and other key details
Because of the general fluidity of this job and its overlap with other positions, the requirements and job description of a solution architect will be different at each company. Still, there are some unifying trends and tendencies that we can draw attention to. The basic thing to remember is that any IT solution architect is a specialist that applies their technical and business knowledge to deliver strategies and proposals on a large scale.
Solution Architect roles and responsibilities:
Picking the proper technology stack, frameworks, and platforms for a project
Consulting with clients regarding project technical requirements
Identifying the functional enterprise requirements and risks of a project
Reviewing and proposing changes to existing technical and business systems
Leading the development of solutions
Creating prototypes and relevant technical documentation
Solving business problems with stakeholders, business analysts, and product owners
Solution Architect certification
While some specialists graduate to the position after working in a similar role (like a business analyst or DevOps manager), you can also validate your skills and standing in this position with a certification program. Here are a few of the top companies offering such programs:
Becoming an AWS Certified Solution Architect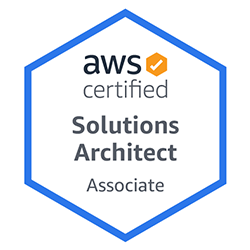 Speaking about the most popular certification programs, it is worth mentioning the well-regarded Azure solution architect certification, but AWS stands in a league of its own. The AWS Solution Architect Associate exam is the most popular choice by far, and a great option for anyone with at least 1 year of experience in the relevant job position. Prospective entrants should keep in mind that this exam is tailored to those who work with AWS databases, web services, and infrastructure.
Solution Architect interview questions
Speaking in general, applicants to this position can expect a job interview typical for anyone working in IT. You will be asked about your solution architect skills and experience, and possibly asked to demonstrate them. As the role incorporates both technical components and business analysis, your communication skills will play as large a role during the interview as your knowledge of technologies.
AWS Solution Architect salary
The average U.S. entry-level salary for specialists in this field is $74,650 per year, while experienced workers tend to make $125k and more. Proper certification can also play an important role. For example, the average AWS certified solutions architect salary is about $130k. You should take this information with a grain of salt, as the figures are relevant to the U.S. only and vary from one source to another. Still, it is abundantly clear from looking at the bigger picture that this is a very well-paying job.
Final Thoughts
This position does not have a long history behind it, but it is quickly becoming one of the most popular and in-demand ones in the IT-sphere. These specialists are capable of taking on a wide variety of tasks, and this makes them incredibly useful to any enterprise focused on developing digital products and services. The job is in no way simple, with solution architect responsibilities being wide and varied, but the rewards that can be reaped are grand. If you are looking to get started in this field and believe that you have the skills and mindset needed to succeed, you will have a long journey of training, practice, and possibly certification.
Want to get more stories to your email?