Web Development Services
We use the latest web development tools and technologies to create seamless experiences that power your business
Program-Ace has been a proven provider of web development services for years, and our team has created a number of outstanding products, including numerous e-commerce solutions and platforms, online advertising solutions, web-based enterprise software, Cloud applications and powerful backends for games. Our web developers utilize the latest technologies, and, at the same time, select the technology stack that would be the best solution for the particular business problem.

Web technologies include "off-the-shelf" solutions for common functions, custom-built tools for individual business challenges, and the combination of both, which allows for truly unique solutions. Entrepreneur
What We Can Do For You
Web application development

We develop robust web applications with powerful back-ends and user-friendly front-ends. Our portfolio includes SaaS and Cloud applications, online product configurators, and much more.
Real-time communication

Feel the power of the latest technologies for text, video and voice messaging, remote access file exchange, and more.
Cloud applications

We create reliable and secure cloud-based applications including software-as-a-service and platform-as-a-service architecture.
Ecommerce solutions

Our web developers are true professionals when it comes to creating revenue-generating ecommerce, mcommerce and omni-channel software solutions for retail.
Enterprise applications

Our portfolio includes a number of enterprise web application including online portals, ERP and CRM systems, analytics solutions and others.
Server-side development

If you need server-side development for your game or mobile application, rest assured you will get the best service at Program-Ace with the best architecture using LAMP or MEAN stack.
Hybrid mobile development

Cross-platform web mobile application and single page application (SPA) development using such technologies as PhoneGap, Cordova and Ionic.
HTML5 application development

Development of web-based games, Facebook instant games, web configurators, animations, 2D/3D web applications using Cocos2D, Pixi.JS, Phaser.JS, Babylon.JS, Three.JS.
Featured technologies

PHP
PHP
Our PHP developers are experienced in creating all kind of products from simple web-application to complex web-based systems.
Read more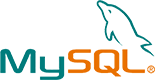 MySQL
MySQL
We are proficient in MySQL database development, support and optimization for many types of web products.
Read more

JavaScript
JavaScript
We develop responsive frontends using JavaScript, HTML5 and CSS3 to make your product loved by your users.
Read more

NodeJS
NodeJS
We use JavaScript not only for frontend development, but also for creating powerful backends using NodeJS.
Read more

AngularJS
AngularJS
We offer professional Angular development services to create beautiful, dynamic and interactive single-page applications.
Read more

ReactJS
ReactJS
We create modern web and mobile applications using ReactJS and React Native technologies.
Read more

mongoDB
mongoDB
Our team has an experience in creating backends for high-load systems using NoSQL database programming with MongoDB.
Read more

OpenCart
OpenCart
Our web development team delivers robust ecommerce solutions, such as online shops and marketplaces using OpenCart.
Read more

Magento
Magento
We have professional Magento developers on our team who create comprehensive ecommerce and mcommerce solutions.
Read more

AWS
AWS
We've been creating complex high-load cloud systems using AWS platform.
Read more
Why Choose Program-Ace?
Web developers with 5 to 10+ years of experience
Agile software development process
Portfolio of successful, long-term projects
We use automated and unit testing to ensure quality
Free bug fixing during a month after release
Bring the Power of the Web to Your Business

We offer full-cycle web development and create web applications with advanced functionality and a modern interface, available to millions of users. In our work, we use various database management systems and APIs to ensure seamless data flow and easy integration with third-party services. Our experts can deliver an effective value-generating solution for your business that will skyrocket revenue, increase ROI, and enhance business processes.
How We Did it Before
The success of our clients and partners is our success
Program-Ace were a pleasure to work with throughout the development process. Even on our first project together, we were able to quickly establish a strong working relationship.

Ryan Courtier
Senior Producer, Hopster
GSN Games is completely satisfied with Program-Ace's technical expertise and the quality of services they provide. One of the projects we worked on together exemplified Program-Ace's attention to detail and extensive technical knowledge.

Stuart Lewis-Smith
Senior VP and General Manager, GSN Games
I would highly recommend Program-Ace for anyone, as their level of service is of the highest standard, and more importantly, people behind the company are an absolute joy to work with.

Ilias Vartholomaios
CEO & Co-Founder at Owiwi
Program-Ace and iQU work very closely together. It goes beyond a partnership; it is more like friends working side-by-side. Thanks to Program-Ace, iQU is able to perform and reach the goals month after month.

Reinout te Brake
CEO at iQU
Start A Project With Us
Tell us more about your business needs to help us serve you better. The more detailed information will allow us to route your inquiry to the most appropriate person in our team.
By sending this form you agree to our Privacy Policy. The information you provide will be added to our CRM system for further communication.
Let's work together
Tell us more about your business needs to help us serve you better. The more detailed information will allow us to route your inquiry to the most appropriate person in our team.
Program-Ace is an R&D and innovation-oriented software development company with 26 years of successful track records and vigorous growth on the IT market.
Contact US
Ukraine
+38 067 578 40 46
56, Poltavsky Shlyah, Kharkiv, Ukraine
Subscribe
Stay ahead of the curve and get weekly updates on the lattest industry trends, tips, and news.
Thank you for subscribing!
You are now subscribed to the Program-Ace newsletter.
Discover more on our website:
Download the Full Case Study
Stay ahead of the curve