In 2015, Microsoft showcased a peculiar new product known as Hololens. To everyone's surprise, it came to define mixed Reality (MR) and had a profound effect on the virtual reality (VR) and augmented reality (AR) industry. Now, 4 years later, the company is finally rolling out the much-awaited successor of Hololens – Hololens 2. Our Hololens 2 review will examine its new additions and features, Hololens 2 specs, as well as other key details about the product.
What is the Hololens 2?
Like the first Hololens, Hololens 2 is a headset that creates mixed reality experiences for its wearers. If you are unfamiliar with the term, mixed reality is a fusing of real and simulated (digital) worlds and environments. Essentially, wearing mixed reality hardware (like a headset) allows you to see the outside world with digital elements and objects layered on top of it.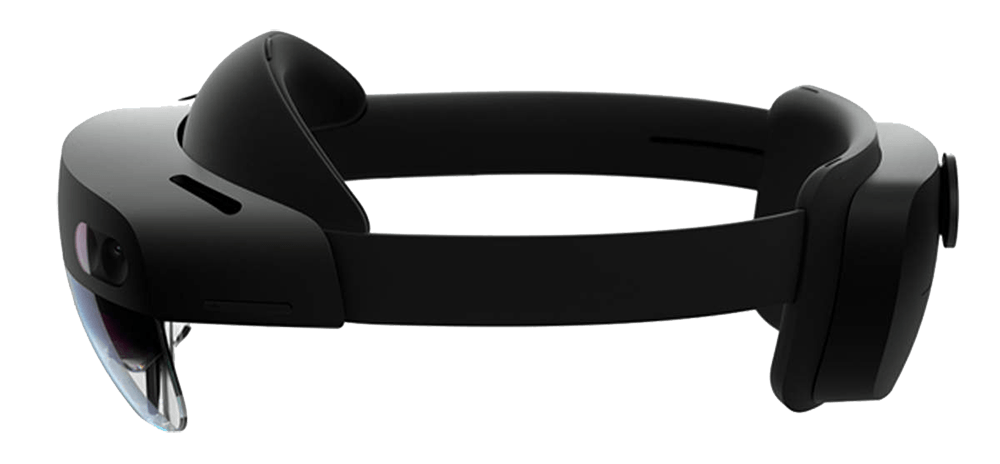 Several of the main Hololens 2 improvements were in size and weight. The headset has gotten slightly smaller and more compact, while the Hololens 2 weight has been reduced by 13g to 566g. The weight is also distributed more evenly than in the first model since the device battery pack is situated at the back of the head.
When is Hololens 2 Coming Out?
Hololens 2 was presented in February 2019, and the official Hololens 2 release date just passed, on November 7, 2019. It is important to note that November 7 is the day that the first headsets were shipped to those who preordered them, so those customers will all have a different Hololens 2 delivery date, depending on their location. Those wondering where to buy Hololens 2 should also know that it is not available to all consumers at the moment, with the sales being limited to companies. As for the Microsoft Hololens 2 release date for consumers, it has not been announced and is questionable whether such a release will take place.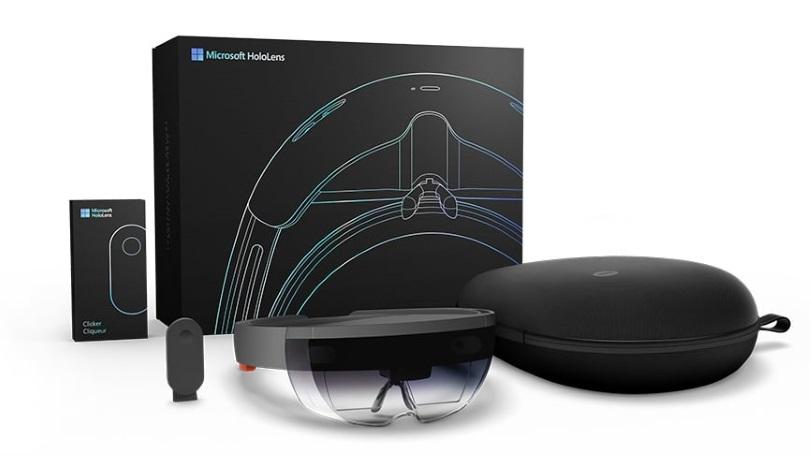 In regards to the Hololens 2 cost, it has gone down in comparison with the first Hololens. The Microsoft Hololens 2 price is $3500, while the first-generation model costs $5000 per unit. Companies that want to rent the device can do it for approximately $125/month, while developers also gain an opportunity to work with the hardware through the development program, priced at $99 a month. This Hololens 2 development edition presumably comes with a Hololens 2 developer kit, a comprehensive Hololens 2 SDK, and other useful tools.
Hololens 2 field of view and key features
Now that Hololens 2 FCC approval has been granted and the device has gone on sale, we can examine it closely. When the first Hololens came out, many users complained about the small field of view (FOV). Microsoft has responded to this criticism by expanding the FOV Hololens 2 size and adding several other upgrades. As is standard with other Microsoft devices, Hololens 2 runs on the latest version of Windows (in this case – Windows 10).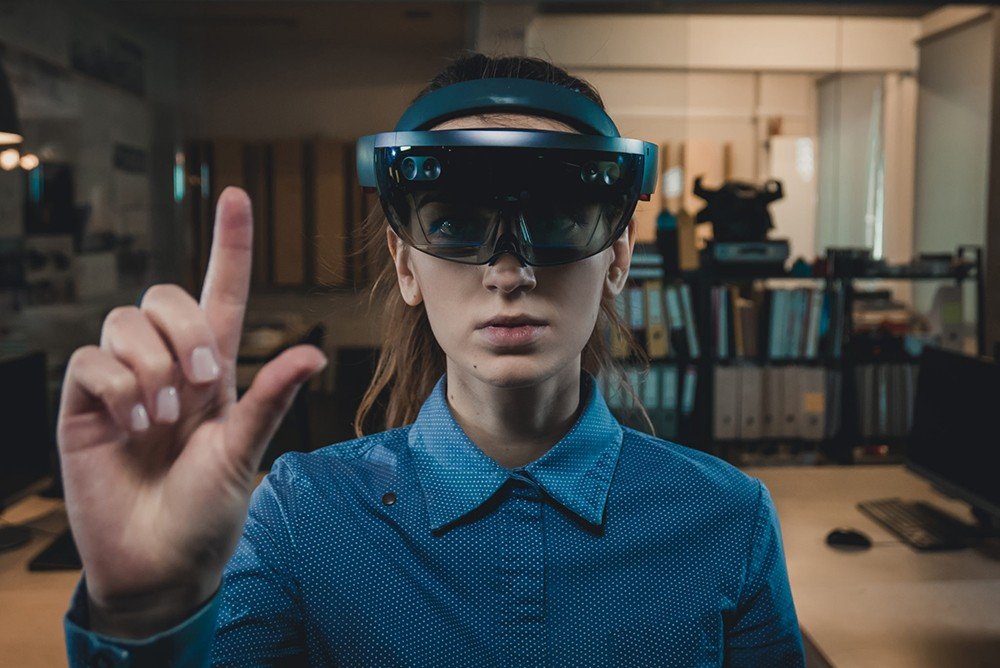 Another one of the key Hololens 2 features is increased battery life. The Hololens 2 battery life is up to 3 hours, which is an improvement over the 2 hours offered by the previous model. Touted as another major improvement, the Hololens 2 gestures system allows users to do much more with holographic images and objects. With this new system, Hololens 2 hand tracking is more efficient and sophisticated, letting users manipulate and twist holograms, use individual fingers for actions, make objects float in or near the palm of your hand, and more. Hololens 2 eye-tracking also reaches new and impressive heights, with the device following the user's gaze, and even allowing them to zoom and scroll with their eyes.
Hololens 2 is an enterprise-focused product, so it is only logical for Microsoft to boost its compatibility with different industries. The Trimble XR10 with Hololens 2 (also known as the Hololens 2 hard hat) is the perfect example of this and can serve as an invaluable instrument in the day-to-day work of construction crews. Another great instance of Microsoft Hololens 2 uses with industry is Revit, modeling software used by architects and engineers in different fields. Hololens 2 Revit models have been successfully created in the program and used on the device. For more in-depth information about the changes taking place between Hololens 1 and Hololens 2, feel free to check out our blog.
Development for Hololens 2
If you plan to use Hololens 2 in your business, or are intrigued about other possible applications, making the technology work for you will require proper knowledge of the hardware and software. You can find plenty of Hololens 2 documentation available on the Microsoft website, and it is certainly attainable to become knowledgeable in it, though this will be quite time-consuming. The alternative is to hire the services of developers familiar with the Hololens 2 hardware specs and programming approaches.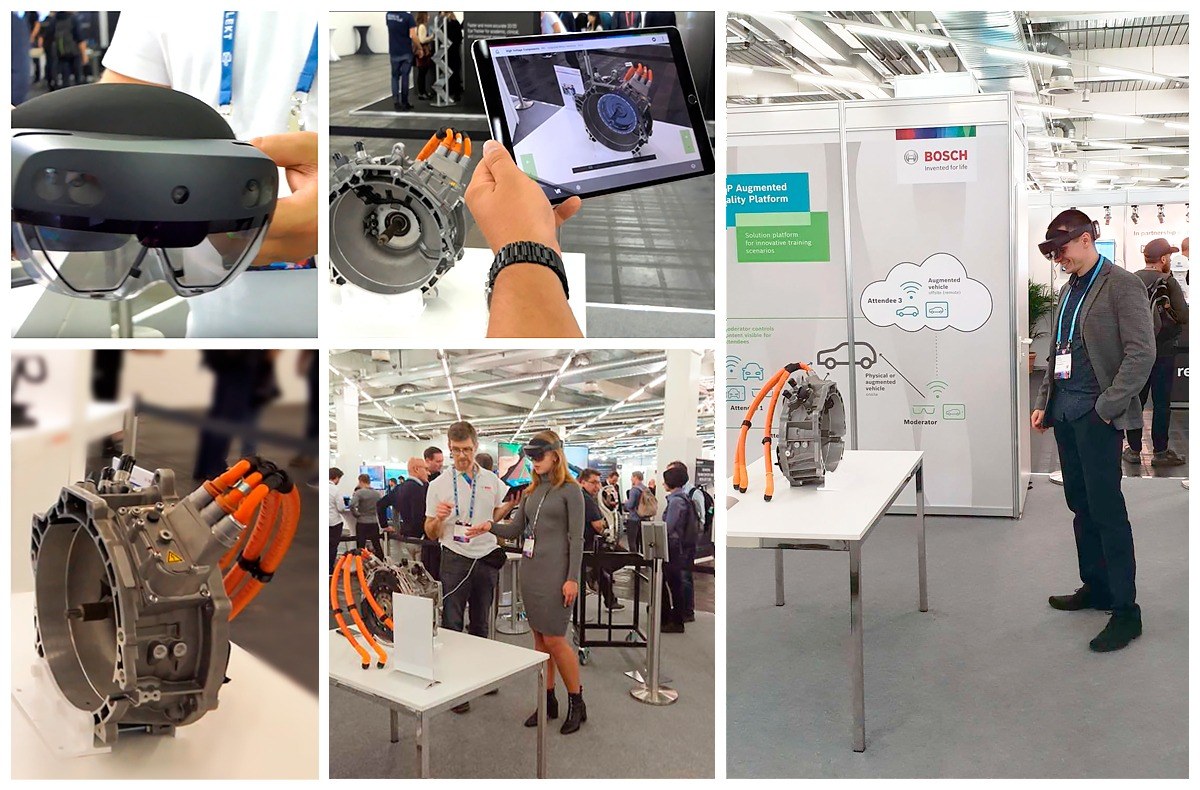 Program-Ace is a leading software development company with considerable experience in developing for Hololens products. In fact, our specialists were one of the first to try the Hololens 2 out months before its release at the AWE conference in Munich, Germany on October 17-18, 2019. Our expertise allows us to develop high-quality UE4 Hololens 2 software, as well as Hololens 2 Unity software, and applications on other platforms. Our Game-Ace division specializes in developing games for technologies like Hololens and Hololens 2, and will be delighted to help you with your next project.
Hololens 2 – Final Words
by
Program-Ace
,
December 1, 2019
We could hardly contain our excitement when our Hololens 2 finally arrived. After a few minutes of fidgeting with it and taking in all of its gorgeous curves and grooves, we fired it up and got to testing. Unsurprisingly, Hololens 2 performed just as well and even better than the first-generation device. We were especially impressed by the expanded field of view. This is an impressive device with colossal potential.
Want to get more stories to your email?