International Consumer Electronics Show (CES), one of the world's biggest exhibition stages where next-gen innovations are revealed to the world, which took place in Las Vegas on January 8th became the introduction platform for a bunch of new VR headsets. 2018 seems to continue the VR race between Oculus and HTC as two companies surprised the audience by announcing new partnership alliances and hardware adjustments.
As a Christmas present for VR enthusiasts and businesses, onstage of CES 2018, HTC has finally unveiled Vive Pro, an enhanced version of their popular headset, beefed-up with higher resolution of the dual-OLED displays, 3D spatial sound system, and more comfortability. Moreover, making clear plans for the standalone virtual reality, HTC will also manufacture a VR wireless adapter for both original Vive and its Pro version.
Oculus didn't stand aside and announced their partnership with Xiaomi and Qualcomm Technologies to ensure the global delivery of company's first standalone headset Oculus Go. Also, naming Xiaomi their hardware partner, two companies will jointly develop Mi VR Standalone which will be present exclusively on the Chinese market.
Now, let's take a closer look at what our favorite VR innovators will get us purchased this year.
HTC Vive Pro Overview
Vive Pro is the most capable and up-to-date headset Vive now has to offer which was described as "a premium consumer headset," designed for VR lovers and those, who are in VR businesses. One of the most notable adjustments made is a higher resolution which is now increased to 2880 x 1600 (1400 x 1600 per eye) with a 615 ppi pixel density, a considerable improvement (78% raise) from 2160 x 1200 (1080 x 1200 per eye) and 448ppi in original Vive. Also, thanks to upgraded optics, the screen-door effect is diminished to the minimum and is hardly noticeable even for advanced VR lovers.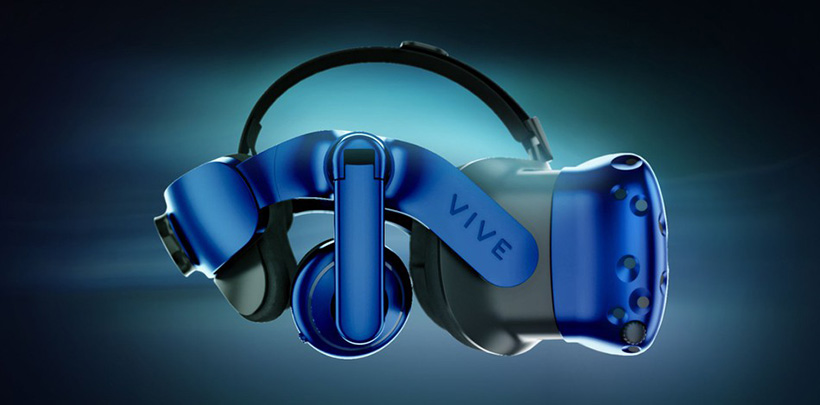 Plus, the Pro version seems to address many concerns regarding its comfortability and is designed a lot lighter than the current Vive. It also contains a new resizable head strap which distributes weight, removing the main load from the front of the headset.
HTC worked on the immersiveness as well. Pro features the redesigned face cushion with a cloth-lined foam and modernized nose pad with a flower petal-inspired design that makes a huge step ahead in blocking more light and deepening the sense of presence. Awesome news for people who wear glasses with a large rim: thanks to a wider and softer face cushion, you can now fit your goggles into Vive Pro, which is not always possible in the original Vive.
The new VR device has a set of dual front-facing cameras and two microphones with more efficient noise cancellation to support Chaperone, a technology that creates two virtual visualizations of your current surrounding from two different angles, allowing you to have a more accurate view of the environment around you.
Another adjustment that differentiates Pro from original Vive is a 3D spatial audio system with high-impedance headphones integrated into the headset. The first of Vive's product line, Pro holds a Hi-Res Audio Certification which allows the headset to ensure 360-degree play area tracking coverage.
Vive Pro works with HTC's almost all existing accessories, except for VIVE Deluxe Audio Strap, of course, supporting original base station and VIVE Tracker. The headset supports up to 4 base stations which allow you to expand the play area to 10 x 10 meters.
HTC didn't mention whatever the Pro version will require a more powerful computer to function or the one you have for the original Vive will be fine.
The headset is claimed to be available at the end of the year. Pricing is unknown yet, but I guess it's gonna be much higher than original Vive, as Pro is its updated version, and will range somewhere between $799 and $999 for the full package, containing the headset itself, two base stations, and two controllers.
Vive Wireless Adapter
Aiming at standalone virtual reality, HTC unveiled another revolutionary device – VR Wireless Adapter that will make your headset free of wires and additional equipment. It can be integrated with both Vive and Vive Pro. The adapter operates on the Wireless Gigabit (WiGig) technology from Intel. It allows for multi-gigabit per second of audio and visual data transmission at over 60Ghz. Vive Wireless Adapter features Li-ion battery with an unknown capacity, but claimed to ensure "long hours of VR freedom."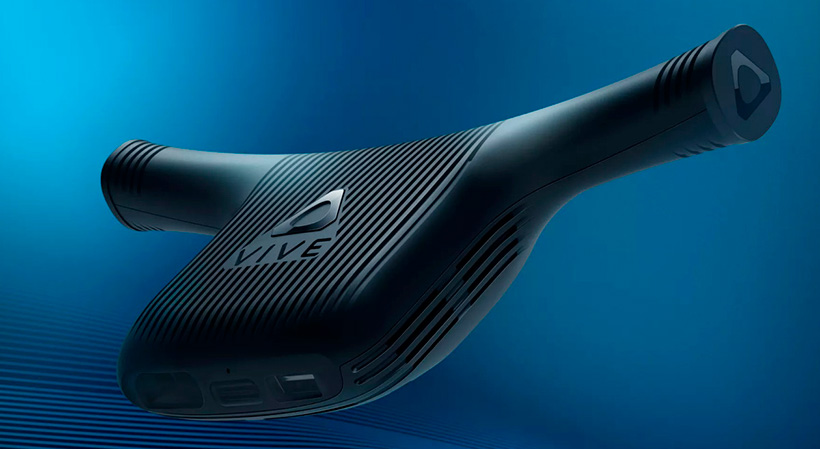 The prices will be revealed closer to the release dates that are due out in summer this year; in the meantime, you can add it to your wish list.
Oculus Go Updates
HTC has to share the laurels and give up a few headlines to Oculus, as they shed some light on company's partnership with Xiaomi and Qualcomm.
Taking a "sweet spot" between mobile-based and PC-driven VR, Oculus Go the first fully-featured standalone VR headset that will be available for a wide range of consumers. It is built on a Qualcomm® Snapdragon™ mobile platform and will be shipped with a Snapdragon 821 chipset. Oculus is working closely with Qualcomm to ensure higher performance and power efficiency of Go.
Thanks to another announcement –  a partnership with Xiaomi – Oculus Go has all the chances to be present in every home, even a Chinese one. Xiaomi and Oculus will launch a Mi VR Standalone together to deliver mobile virtual reality to one of the most prominent and rapidly-developing markets.
Mi VR Standalone
When Hugo Barra transferred from Xiaomi to Facebook to lead the Oculus team, some said it was a question of time for two companies to establish a partnership. Yesterday, on January 8, 2018, the time had come. Onstage of CES, Hugo announced that Oculus and Xiaomi will now work together to bring Oculus Go to the global market.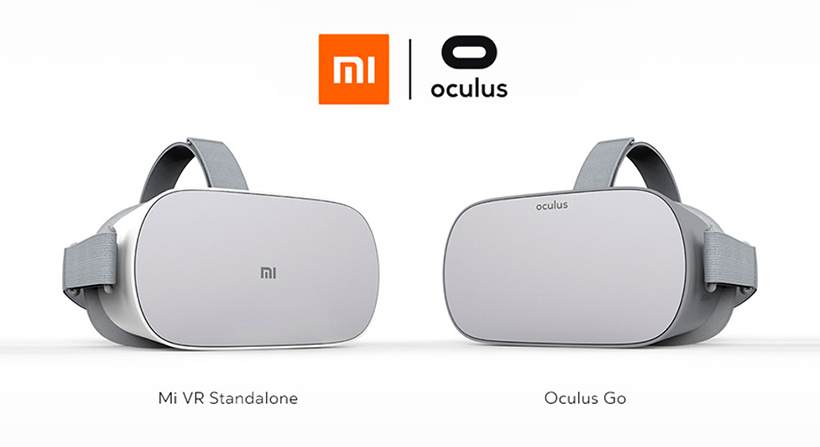 Similarly to Vive Focus, Oculus decided to design a standalone HDM specifically for the Chinese market. As Facebook, and Oculus as well, are banned in China, Xiaomi agreed to help ship a new, all-in-one headset that will be called Mi VR Standalone. I don't see how Oculus Go and Mi Standalone are different because they aren't. Xiaomi's product will possess the same characteristics, the same core hardware, the same look and feel as Go. The only real difference is that Mi VR Standalone will have a localized social experience and support both Oculus Mobile SDK and Mi VR SDK to ensure a seamless development and support pipeline for Chinese developers.
The hype around virtual reality is getting bigger and bigger every month, and I can't wait to see what 2018 is going to bring. The Program-Ace team will definitely obtain both Oculus Go and HTC Vive Pro, and you, guys, will be the first to know what it's like to be inside standalone VR. Subscribe to our newsletter and follow us on social networks to stay tuned.
Want to get more stories to your email?