Today, it is easier than ever to find remote specialists or outsource project work abroad. However, sifting through the candidates is still a big challenge, and finding truly experienced developers is even harder. Many companies choose to outsource due to the big difference in rates between hiring local and from other countries, but those who have tried this business model know that rates are not the only factor worth considering.
To help you get the most out of your future outsourcing endeavor, we want to share some reasons why outsourcing software development to Ukraine makes sense, especially compared to other countries.
Facts and Stats of the Ukrainian IT market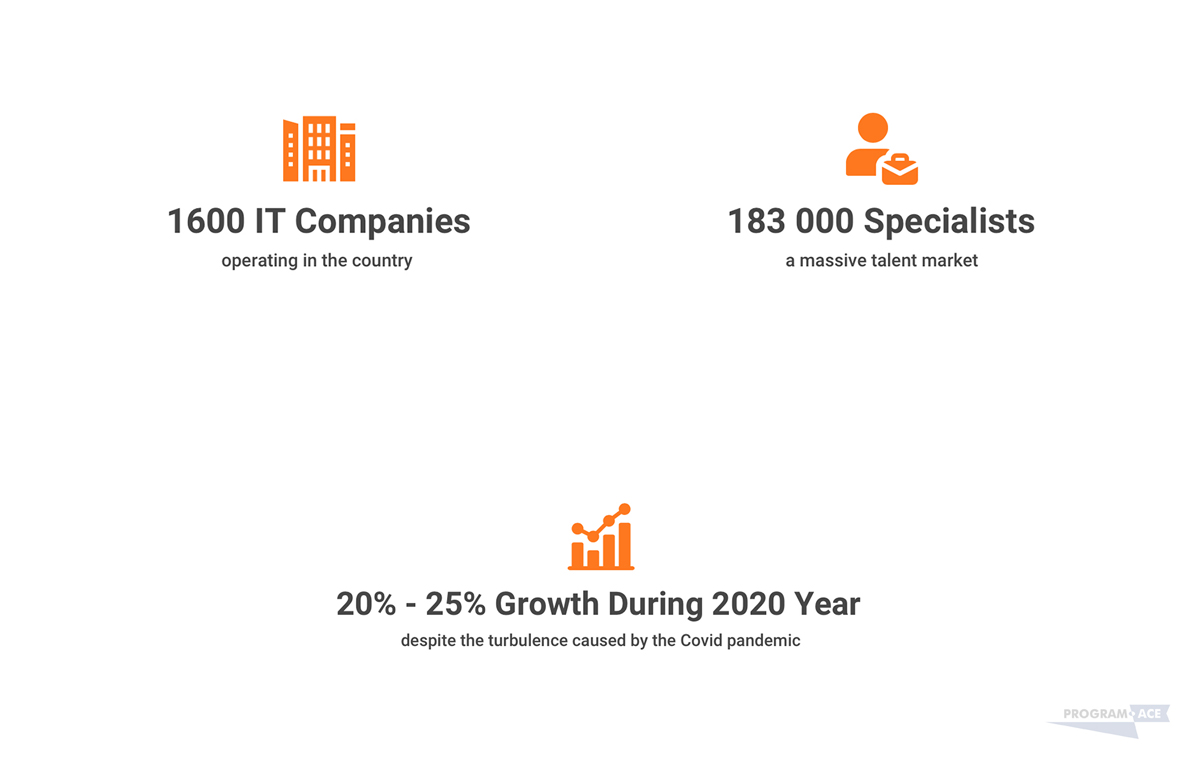 Ukraine is located in Eastern Europe and has a population of 43 million. Though it was primarily known as an agricultural country in the past century, today, it is one of the hotspots of IT in the world. Below are 5 key facts and statistics about it.
The first IT companies appeared in Ukraine in the 1990s, and since then, there has been non-stop growth in the sector.
Historically, most of the companies operating in Ukraine have catered to the western market and not domestic consumers.
With an estimated 1600 IT companies operating in the country (per AIN.ua) and an estimated 183 thousand specialists (per ITC.ua), this is a massive talent market that few other countries can match.
The biggest cities for IT in Ukraine are Kyiv (with an estimated 55K specialists), Kharkiv (over 25K), and Lviv (over 18K) per Dou.ua.
Despite the turbulence caused by the Covid pandemic, this market is expected to grow 20-25% (per dsnews.ua).
7 Reasons to Outsource to Ukraine
Take a look at these amazing benefits and consider whether any other country can match them.
1. You can pick from a thriving talent market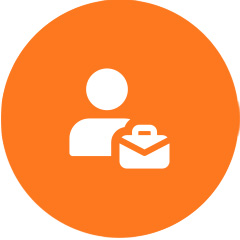 The thriving talent market of Ukraine can easily be attributed to its education system: free upper education is very accessible with government programs, and most college students have solid command of English before they even apply. Approximately 20,000 I.T. specialists graduate every year, and this is not even counting vocational schools and courses enjoyed by thousands more. In other words, Ukrainian developers tend to be smart, well-educated, and often quite young.
2. Comparatively low rates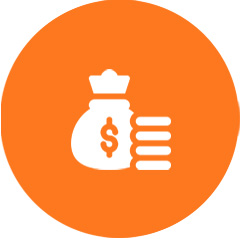 We have mentioned that companies mostly choose to outsource for financial reasons, but how to choose when many countries offer lower median rates than your local one? Even among dozens of other countries that have better rates than the U.S./Central Europe, Ukraine's are pretty low.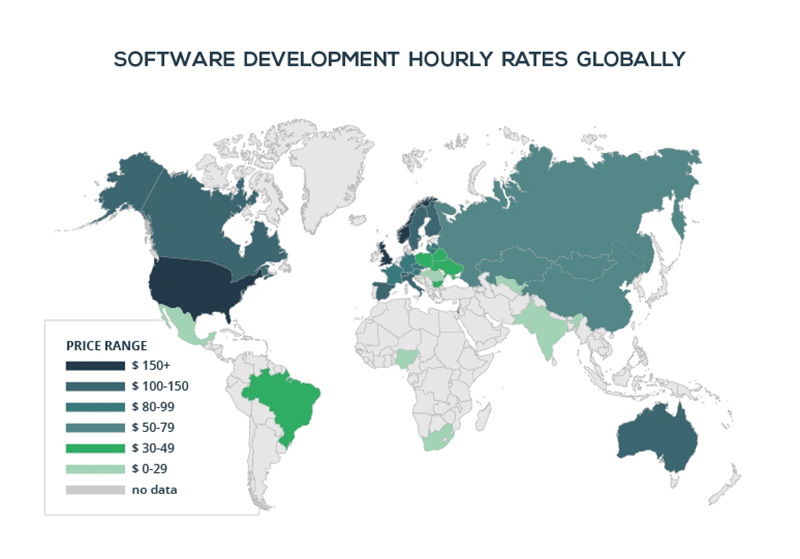 Though the Asian talent market offers similarly low rates, many companies who have worked with Asian developers have come face to face with cultural and language barriers that made cooperation difficult. You will not face such issues with Ukrainian developers, primarily due to their high level of education and knowledge of English, but also other factors that we will get to.
3. No government interference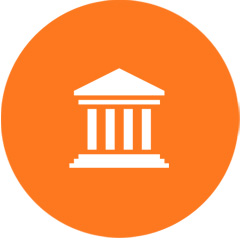 The IT industry makes up an estimated 10% of Ukraine's GDP, and the government is keenly aware of its important role in the country's economy. Thus, it has gone the extra mile to make the industry thrive and remove any roadblocks to outsourcing. An analysis by Vox Ukraine recently cited flexible labor regulations and simplified taxation as great conditions created by the government for IT workers.
As for companies outside Ukraine that outsource their projects there, they can expect no scrutiny or interference. The only exception to this are projects that involve the Ukrainian military or national security interests.
4. Location and time zone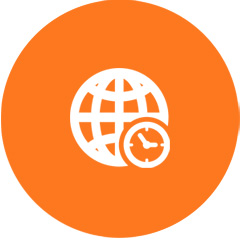 Ukraine is geographically right in the center of Europe. Why is location important? Because it makes it incredibly convenient for European companies to communicate with Ukrainian devs, and moderately convenient for companies in the U.S.
For example, the time differences between Europe are no more than 2 hours, and for the USA, the difference is usually between 7 and 10 hours. Now, 10 hours might sound like a lot, but it is much less than you would have with an outsourcing partner in Asia or Australia.
Wherever you are in the world, you will probably have an easy time finding one or two hours that are convenient for both sides to call and discuss project updates.
5. Accessible travel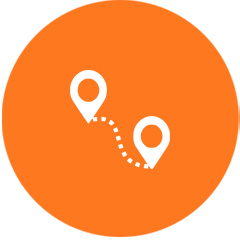 This is somewhat related to the previous point, but traveling to Ukraine is quite easy, especially if you are going there from another European country. Though outsourcing is usually 100% remote, some projects may require in-person discussions, participation in conferences, and even temporary relocation of certain specialists.
You can get to Ukraine with a direct flight (1-2 hours) from most European countries, and sometimes even a direct flight from the U.S. (e.g. from New York or LA). American citizens can travel there with no visa and stay for up to 90 days, while EU citizens can also travel visa-free and stay for up to 90 days since the association agreement with the EU went into force.
6. Disciplined and flexible work culture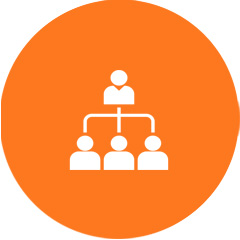 Ukrainian developers hold many of the values representative of western work culture, including dedication, transparency, and discipline. It is normal for them to have flexible work hours, and many work overtime when the situation demands it. Additionally, most outsourcing providers in Ukraine support additional business models (like distributed teams) that give businesses the freedom to choose the safest and most convenient approach to cooperation.
7. Privacy protection and confidentiality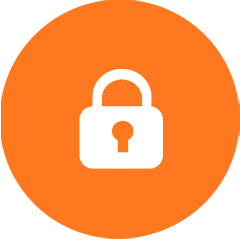 IP protection is often a big concern for companies that are considering outsourcing, either because they want to make sure that no information about the project is ever leaked or released without their approval or they prefer to avoid acknowledging the involvement of the outsourcing company in the project.
In these circumstances, Ukrainian firms have adapted well to IP requirements and offer various documents and paperwork ensuring that all confidential data remains this way. This includes NDAs, rights transfer documents, and other types. In regards to employee behavior post document signing, many firms also guarantee compliance with ISO, HIPAA, PCA, and other western standards.
Is It Safe to Outsource to Ukraine?
If you are not familiar with the country, you might have heard it mentioned in conflicting reports about safety. We want to clear up any confusion.
The security situation is stable
It is true that some regions of Ukraine (mainly Donetsk and Luhansk) served as the backdrop for a military conflict and operations in 2014-2015. However, the region in question has been subject to a ceasefire since February 2015, and the other regions of the country have not been affected. The peace is constantly being monitored and strengthened by global organizations like the U.N. and OSCE.
Large IT centers of Ukraine like Kyiv, Kharkiv, Lviv, and Dnipro have been untouched by the events and continue thriving. The peace arrangements established in 2015 have proved effective, so IT companies in the major cities have not had to relocate or change how they operate.
The economic climate is lively
The association between Ukraine and the EU extends to more than just visa-free travel: it includes a free trade agreement (DCFTA) that allows for the easy flow of goods and services between countries. Furthermore, Ukraine is a key partner of the EU in the ENP and EaP initiatives, which aim to improve the economic and political stability and prosperity of member states.
Many global brands have already taken advantage of these great economic conditions and set up offices in Ukraine, including Samsung, Oracle, Ericsson, and McKinsey. In fact, a recent survey conducted by the American Chamber of Commerce in Ukraine found that of 100+ companies operating in the country, 82% planned to expand their business nationally in the next several years.
What to expect
Businesses that outsource to Ukraine should not be afraid of any political or criminal interference into their projects, as the country is quite on top of things in both regards.
The political situation remains stable and the country is moving closer and closer to European Union integration. This includes government investment and protection of cybersecurity, enforced through updated and thorough laws and a dedicated anti-cybercrime force.
Which Outsourcing Provider in Ukraine is Best?
With thousands of Ukrainian countries offering outsourcing services, you might be scratching your head over the choice.
One option that you might consider is Program-Ace. Our company has been consistently ranked as one of the Top 1000 B2B Providers by Clutch, as well as one of the Top 1000 service providers operating in 2020. We have received other awards and recognition from IAOP, GoodFirms, SoftwareWorld, and multiple other respected research agencies.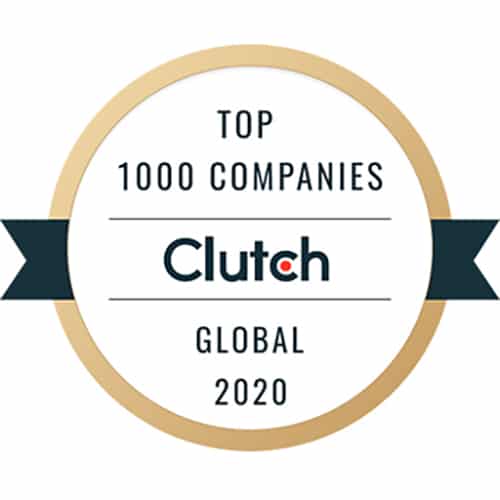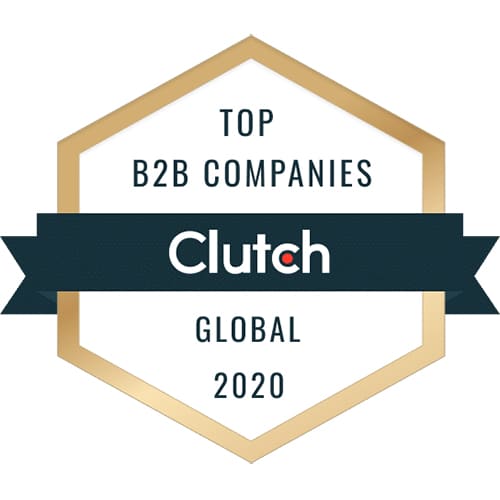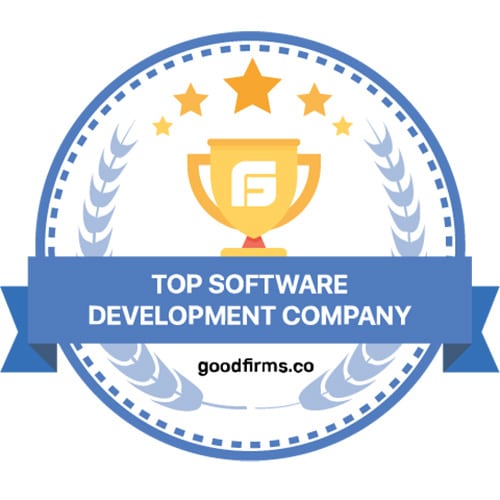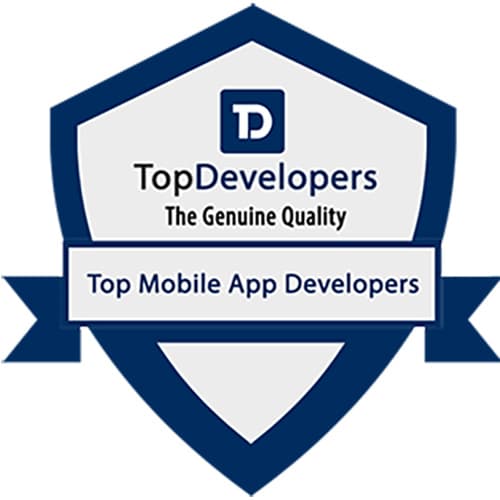 Program-Ace has over 100 qualified specialists in over a dozen fields of development – software, games, 3D design, you name it. We are ready to apply our broad expertise and offer you different models of cooperation.
Want to get more stories to your email?