Despite the full-scale war thundering all over Ukraine, the local IT market continues to function more than ever. Sifting through dozens of candidates to hire for each project may prove an incredibly time-consuming activity, let alone finding experienced developers that will help you out. Fortunately, Ukraine is still an extremely promising market in the industry.
Global companies prefer to outsource a considerable chunk of their work on projects or augment their teams with Ukrainian developers because they are aware of all the benefits. Almost every software development outsourcing company operating in the Ukrainian market or combining this activity with the international one is heavily betting on cost-efficiency.
In order to help you get the most out of your intention to outsource some work, we've prepared valuable statistics, facts, and reasons why you should opt for the Ukrainian IT market.
Facts and Stats of the Ukrainian IT Market
Located in Eastern Europe, present-day Ukraine has a population of about 43m people. Moreover, with a continually growing IT sector, its market expands even despite the new military reality. According to the National Bank of Ukraine, the local IT industry ensured almost $3.2bn in income from export within the first 5 months of 2022.
Other curious facts related to the IT industry of Ukraine include:
The first IT companies emerged in Ukraine in the 1990s, and since then, there has been interrupted evolution in the sector;
In 2021, there were about 285k developers employed in the domestic market, with approximately 40k people joining the workforce this year;
As a rule, the greatest portion of Ukrainian IT players work as outsourcing agencies, being oriented toward the international industry;
Ukraine houses more than 5k IT companies in 2022;
Notwithstanding the COVID-19 pandemic disaster and full-scale war, the Ukrainian IT market is forecast to grow by 5-30%.

10 Reasons to Outsource to Ukraine
To start with, there are a plethora of reasons why outsourcing software development in Ukraine may turn out to be a rewarding initiative. In this article, we'll talk about at least 10 of the most evident ones. However, chances are you can find even more of them.
1. Global recognition on the international IT market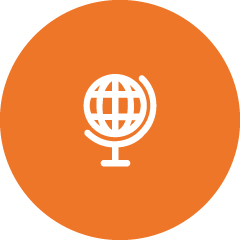 Without a doubt, outsourcing software development to Ukraine, a country at war, sounds like a decision deprived of good sense. Nevertheless, this judgment is far from reality, at least because the Ukrainian IT market is recognized in the global industry as one of the most prolific and rich in talent.
Did you know that Ukraine has been acknowledged as the 1st outsourcing market in Eastern Europe (Outsourcing Journal), 1st market by outsourcing volume (CEEOA), and 1st in science and technology (Good Country Index)? Astonishingly enough, the Ukrainian IT industry is evolving despite all the social challenges encountered.
A considerable number of local IT companies continue to grow and receive awards from such credible platforms as Clutch, IAOP, etc. For example, Program-Ace has acquired awards and recognition, including the Top 1000 B2B providers by Clutch Awards 2021. Let alone the company was included on the Global Outsourcing 100 list from IAOP.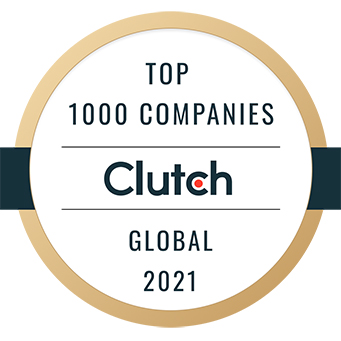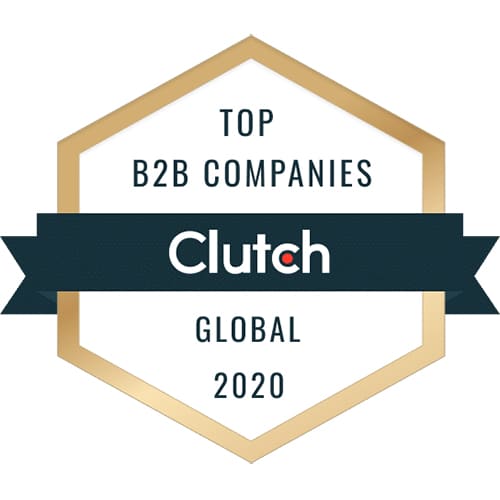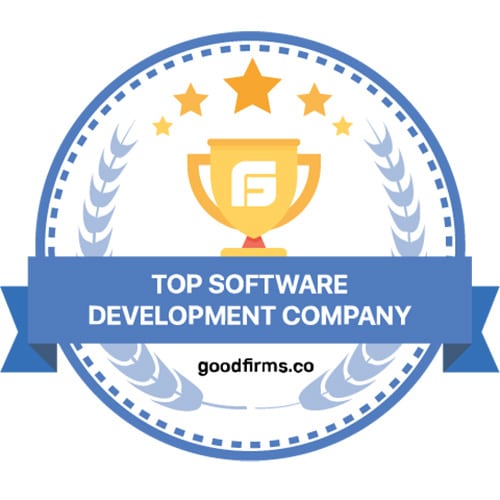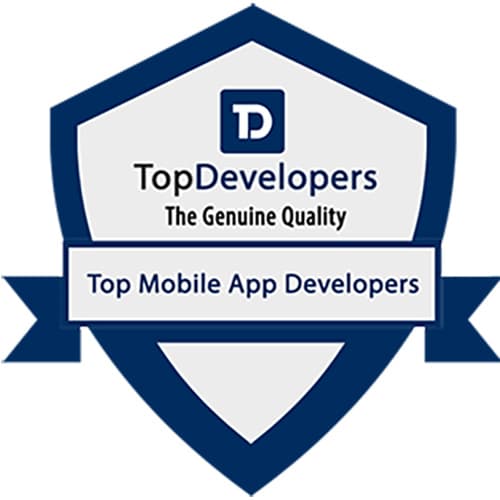 2. Tech events and community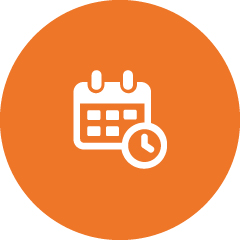 As the Ukrainian IT market gains recognition, the local community also evolves. Almost every city groups into IT clusters, arranges tech conferences, and launches IT academies to teach students the fundamentals of development. In turn, IT clusters often divide into smaller technology-based communities, such as BAs, UX designers, QAs, Java developers, etc.
Previously, Ukraine frequently hosted many most influential European tech events, including DEV_Challenger, The Agile Eastern Europe Conference, The Games Gathering Conference, Lviv IT Arena, and the rest, but today, given current conditions, some of them are held online. With the increasing popularity of IT trends in Ukraine, the community is continually getting more extensive, attracting a lot of global investors.
3. Recognition of Ukraine IT outsourcing by global companies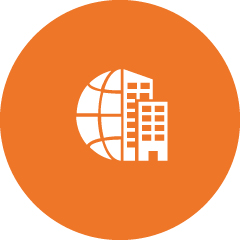 Aside from the global recognition of Ukraine's IT outsourcing capabilities by international platforms, many companies worldwide also take advantage of the local talent pool. For example, corporations like Microsoft, Oracle, Samsung, and the like continue to cooperate with Ukrainian outsourcing companies, preferring them to other international players.
Another argument shedding light on the global recognition of Ukrainian IT organizations is that the local market experiences a gradual yet confident growth in startups, implying a considerable investment potential. Such Ukrainian startups as Gitlab, PetCube, People.ai, and the like have already won the recognition of the global tech community.
4. You can pick from a thriving talent market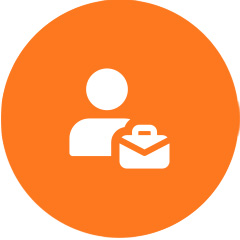 In particular, the tech education in Ukraine is spurring even more interest in the IT industry among local students and those willing to change their occupations. Hence, as the IT Ukraine Association claims, more than 20k tech students graduate from the Ukrainian higher education institutes on an annual basis, marking a colossal motivation of the talent market.
Interestingly, the most widely used programming languages in Ukraine include JavaScript (18.8%), C# (14.7%), Java (14.3%), Python (11.2%), and PHP (10.6%), according to DOU (one of the leading online tech communities of Ukraine). In this relation, global companies have a wide range of options in the local talent market to cherry-pick the best candidates that fit their specific projects.
5. Comparatively low rates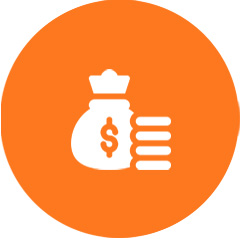 If you need to outsource software development in Ukraine, you've got a vast array of options. Due to a large-scale community of developers specialized in all the tech stacks available on the international market, there's no difficulty finding a Unity programmer, Scala professional, artificial intelligence expert, or an experienced data analyst.
Compared to the US or European IT talent markets, Ukrainian developers ensure a high quality of work for reasonable compensation, which makes software development outsourcing to Ukraine a cost-effective initiative. Although the Asian talent market also provides law rates, in most cases, companies partnering with local outsourcing agencies often experience a poor quality of cooperation due to cultural and language barriers.
6. No government interference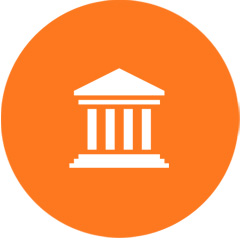 Unlike many countries where the role of IT is relatively less significant than other economic sectors, the Ukrainian governmental agencies don't directly interfere with how domestic companies fulfill their duties. Furthermore, sufficiently small and simplified taxation of the IT market allows Ukrainian tech players to evolve, continually pursuing innovation.
As for companies intending to start outsourcing development to Ukraine, they should expect no scrutiny and interference with their projects unless they touch upon the Ukrainian military or national security interests. Even in times of war, thanks to clarity and transparency, authorities trust IT players and don't get into detail with the essence of their activities.
7. Location and time zone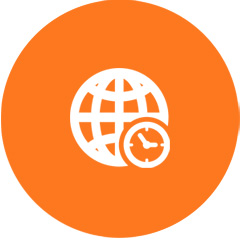 Since Ukraine is located directly in the center of Europe, it's more convenient for global companies seeking to outsource software development to Ukraine to communicate with Ukrainian developers due to less considerable time differences. Consequently, wherever your headquarters or whereabouts are, professionals from Ukraine will accommodate anyway.
To clarify, the time differences between Ukraine and Europe constitute no more than 2 hours, whereas for the US, this number varies between 7 and 10 hours. Even though it sounds like a lot, it's comparatively insignificant as opposed to, say, Australia or most Asian countries. Not to mention that Ukrainian outsourcing companies bet on cooperation and flexibility.
8. Accessible travel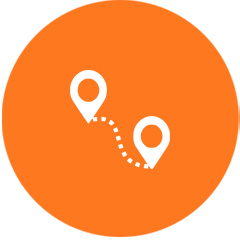 Despite the hybrid war in Ukraine, traveling to Kyiv, Lviv, or other local IT hubs is still possible, though it may be complicated for apparent reasons. Nevertheless, due to robust and stable internet, there's no need to leave your home since any burning issue can be quickly discussed as well as resolved during a video conference.
After all, the COVID-19 pandemic and long-lasting war have made Ukrainian developers true pros of telecommuting. All offices are equipped with high-end hardware, and employees have learned to work remotely without any deterioration in performance or motivation.
9. Disciplined and flexible work culture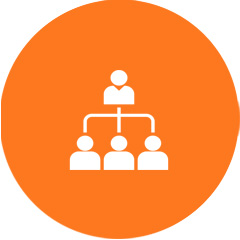 Throughout the years of operation, companies involved in software development outsourcing in Ukraine have gotten used to rigid discipline, adaptability, flexibility, and emphasis on the client. That's why Ukrainian developers have elaborated on a strict work culture helping them foster productivity, discipline, and transparent communication with international partners.
With thousands of commercially successful projects delivered, local companies have become genuine experts in providing outsourcing services with the highest quality ever. The same goes for a cost-effective approach and continuous learning philosophy, thanks to which Ukrainian developers are able to compete with specialists from any other country.
10. Privacy protection and confidentiality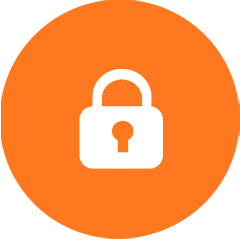 Considering the constant need to facilitate total cybersecurity of the entire country during the hybrid war, Ukraine has managed to come up with a rigid strategy of how to ensure privacy protection, confidentiality, and security of each IT project. In this regard, Ukrainian outsourcing companies guarantee compliance with HIPAA, ISO, PCA, and other standards.
IP protection may indeed prove a considerable concern for many companies intending to outsource development to Ukraine. So the local IT market has heavily invested in the cybersecurity of any company operating in the Ukrainian domain. Finally, NDAs, rights transfer documents, and other cybersecurity means ensure safe cooperation. So, if you are looking for developers outsourcing in Ukraine, you can be confident about security.
Is It Safe to Outsource to Ukraine During a Full-Scale War?
Most obviously, the international IT community is concerned with one fundamental question — how safe and reasonable is it to search for a software development outsourcing company in Ukraine when the country is still at war? Ukrainian developers have become incredibly experienced in cybersecurity, self-discipline, and telecommuting productivity while working in extreme conditions. This made them thick-skinned and ready to respond to any challenge.
For instance, Program-Ace continues to operate and work with its clients almost from the very beginning of the full-scale war. After joining the Ukrainian cyber army, its developers have gained experience to be able to fulfill their duties with even more focus on cybersecurity, taking into account all the acquired knowledge. In light of the information provided, it's safe to say outsourcing to Ukraine is still a beneficial way to boost your business performance.
What Is the Best Outsourcing Provider in Ukraine?
If you prefer to work exclusively with a top software development service provider, you should pay attention to Program-Ace as one of the most experienced outsourcing companies not only in Ukraine but also among global players. Founded in 1992 in Kharkiv, Ukraine, the company houses 120+ professionals from all over the world and provides a broad spectrum of custom software engineering services, from XR and training simulators to metaverse or NFT projects.
So, don't hesitate to contact us to discuss your future project's details and get ready for immediate feedback!
Want to get more stories to your email?