Technological progress halts for no one. Each year, we are inundated by a deluge of new gadgets, applications, lifestyle accessories, websites, and services, which are marketed to us as essential tools for thriving in the modern world. Although the younger generations have no trouble with adapting to constant technological innovation, older folks and various businesses often lag behind, unaware of the changes or unable to adapt to them. Granted, many of these products and offerings are not relevant to business owners, but there is one modern solution in particular that can benefit most of them – virtual reality training.
Looking for virtual training development company?
What Is Virtual Reality Training and How Does It Work?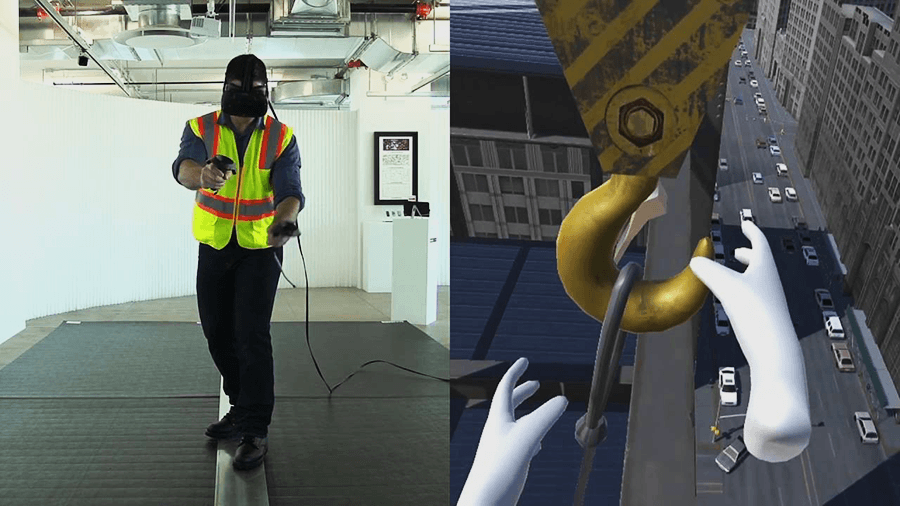 As you might guess, virtual reality training (VRT) refers to training programs that are accessed with the help of virtual reality technology. VR devices usually consist of a headset/goggles as well as accessories like controllers, additional sensors, and gloves. These devices are connected to a computer/smartphone/another electronic gadget, and when the whole system is working properly, users can see and interact with simulated objects and environments.
In addition to the hardware you need to access VR, the other key component is software – the program you will be running. VRT software is developed using a special set of tools, made accessible to clients and users, and then they can start the program and experience virtual reality as a training tool.
There are several key benefits of virtual reality training:
No geographic or scheduling limitations. The programs can be accessed in virtually any location and at any time.
Reduction of cost.Traditional training programs require the participation and engagement of experienced specialists working with beginners, while VRT courses do not.
Elimination of risk. Some professions have a high level of danger, and it also applies to training. However, with VRT, there is no risk of real accidents taking place.
Freedom and flexibility. The objects, environment, and scenarios of a virtual program can be modified with limited effort, while elements of an authentic setting can be more difficult to change.
Virtual Reality Training Uses Around the World
VRT has incredible potential for disrupting and transforming a diverse range of industries, including healthcare, manufacturing, oil & gas, education, retail, agriculture, military, and HR. It is safe to say that we have not discovered all of the places and ways that VRT can be used yet, but there are already plenty of consequential modern examples. We have outlined several of them below:
1. A realistic flying experience for pilots-in-training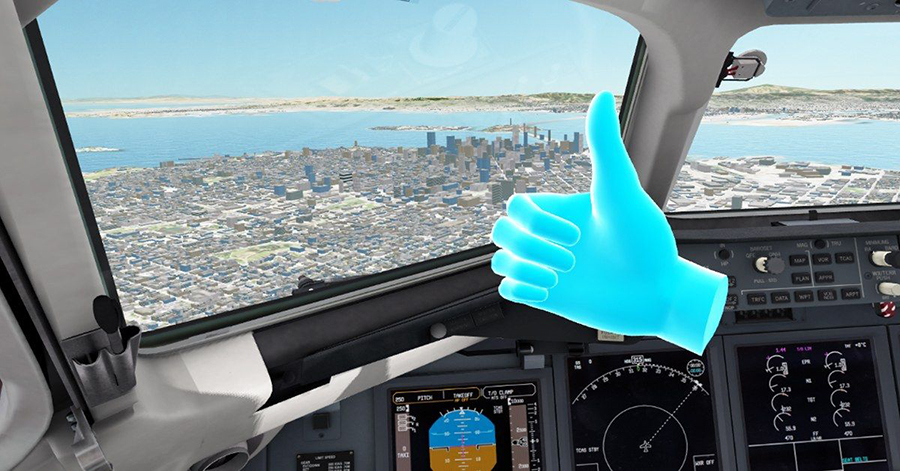 Flight simulators have been very popular for several decades, but the experience of learning to fly and operate an airplane is becoming much more exciting and immersive with virtual reality. The clearest example of this is the decision of the company CAE to teach the basics of flying procedures through a virtual reality system that includes headsets, joysticks, and specialized equipment. This way, students can experience something akin to piloting up in the air before they genuinely fly.
2. Putting future coal miners behind the wheel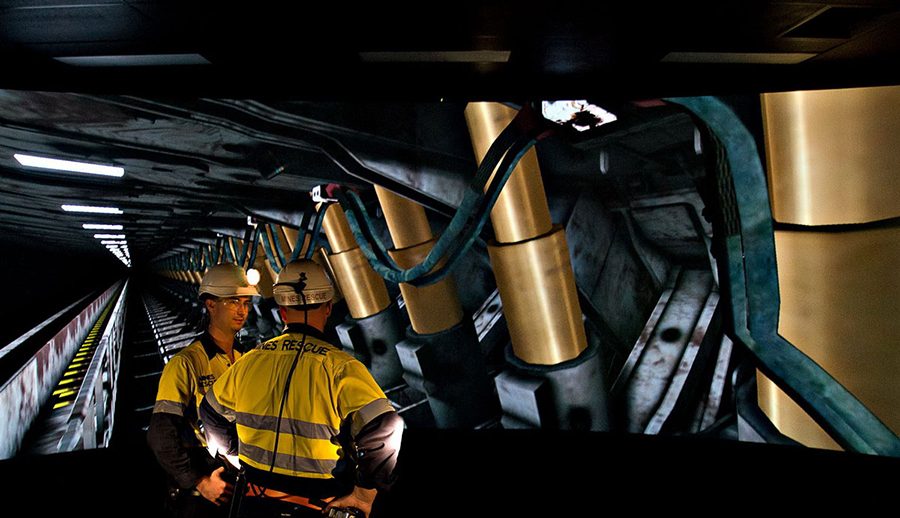 There is a lot of machinery involved in the profession of coal mining, such as giant trucks, loaders, and dozers. While you can learn to operate the vehicles through manuals and hands-on experience, an instructor at the Mine Safety and Health Administration (MSHA) in Wyoming presented a different approach. His software is a middle ground between handbooks and practical experience, as it allows potential miners to experience the main aspects of operating the vehicles and study them in digital form.
3. Practicing difficult HR decisions in a simulation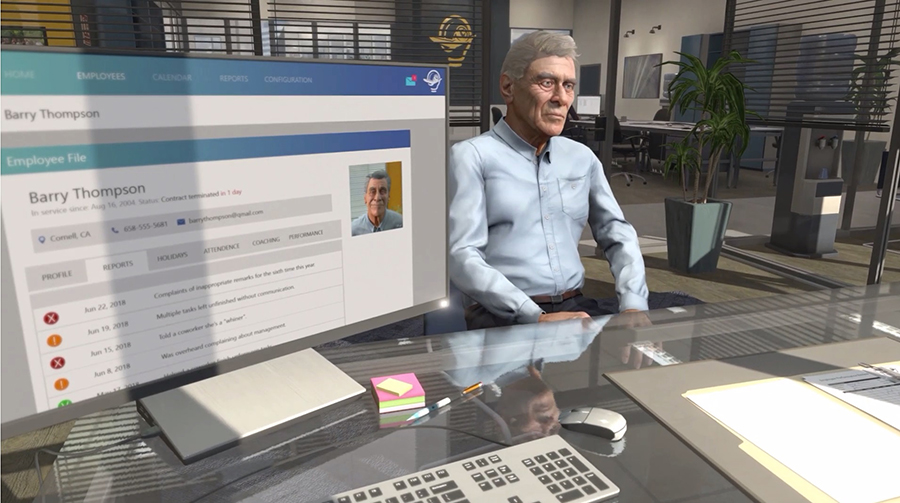 The uses of VRT extend beyond those where physical efforts and skills are required, and this fact is exemplified by the CoPilot system developed by an American software development company. As the MIT Technology Review reports, the system features a simulation where the user sits down and talks to Barry, a digital elderly man that they must fire, aiming to cause him as little distress as possible. Trying out different scenarios in a simulation, HR workers and other specialists closely tied to communication can learn the best ways to approach difficult situations and different types of people. A multitude of HR training software is already available today, but building it for virtual reality is still a novelty.
4. Preparing for the battlefield with virtual reality emergency training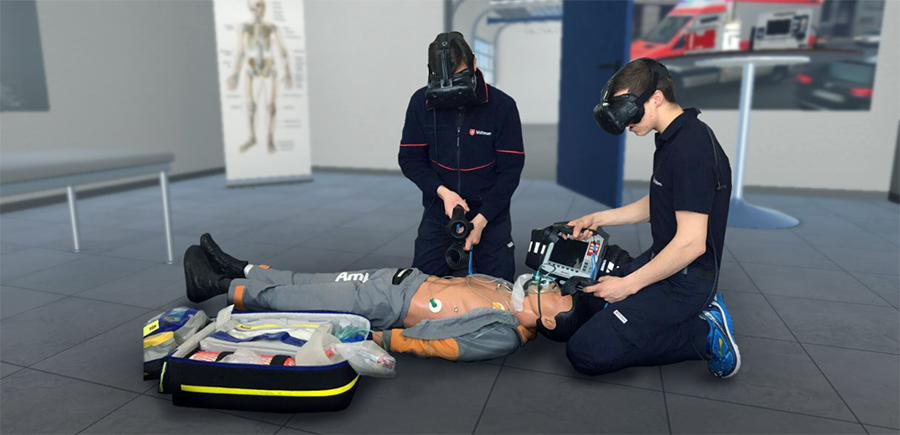 In an effort to modernize and upgrade its military, the Latvian Defense Ministry has invested heavily in virtual reality technology, handing out substantial grants to multiple projects. One of the main choices for the grants was dedicated to the development of a virtual reality medical training simulation that would help Latvian forces learn how to save lives on the battlefield. It's very difficult to simulate a lifelike medical emergency with traditional training, but it poses no difficulty when you have the power of VR.
5. Athletics with no sweat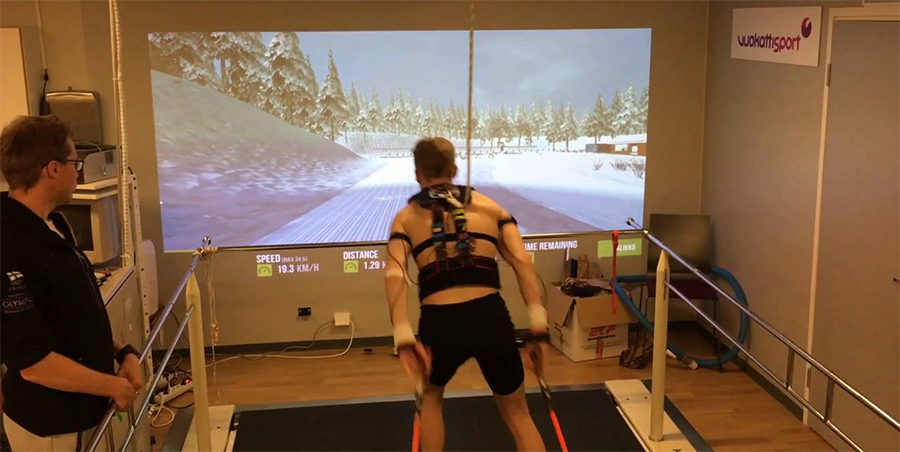 We have seen precursors of virtual reality tennis training and other sports appear in forms like Wii Sports and Kinect, but the experiences have only taken on a high level of realism with proper VR systems like the Oculus Rift, HTC Vive, and Gear VR. A great example of this is the unique story of Elliot Brown reported on by ABC Australia. This 28-year-old Olympics hopeful loves the sport of skeleton racing, but had few facilities to practice it in, so he opted to do it in virtual reality. As time goes on, we can expect even more uses like virtual reality soccer training with foot sensors and others to emerge.
6. A new world of interior design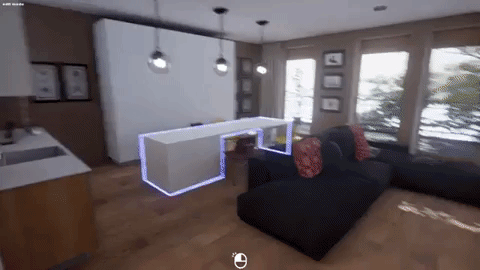 Many people associate virtual tours with a collage of images or video presenting a certain building or location. However, the VR Hotel application developed by Program-Ace gives new meaning to the term. The program is focused on the premises of a single hotel which simulates a physical version. Trainees and ordinary users can wander through the many different areas of the hotel, but most importantly, customize the interior design of the setting. This is very helpful for those (like hotel workers) who need to be well-acquainted with the premises, or want to test customization features before investing in furniture.
So What Does It All Mean?
Although we have only brought up a handful of examples of virtual reality training uses, there are several clear trends we see from them alone. Firstly, VRT is in great demand in professions with a high level of risk and danger. Training workers in this field has always been challenging, but virtual reality has granted the industries the unprecedented opportunity to remove risks from training and create simulations that are hard to replicate in life.
Another trend that is evident from the standing of VRTs in the modern world is that governments are keen to take advantage of them (in uses like military and public medicine), but businesses also interested in the upsides and are helping the technology grow. The global VR market was estimated to be worth $10.5 billion in 2019, and is expected to experience exponential jumps to $101 billion by 2027. The future certainly looks bright for virtual reality training and similar applications of the technology.
About Virtual Reality Training Development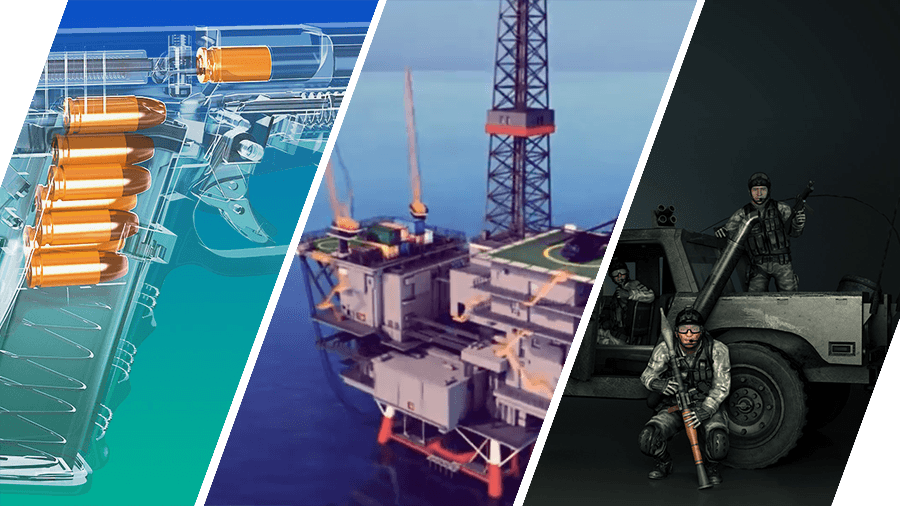 Have you made up your mind about creating your own immersive training program? For companies that accept this challenge for the first time, the process can be an uphill climb. Not only do you need to gather the learning materials and scenarios that will be part of the experience, but you will also need some coding experience to develop your application on one of the major platforms (like Unity or Unreal Engine).
Naturally, you can also go the route of hiring a team of developers from virtual reality safety training companies to handle the process for you. It is important that you evaluate their experience, portfolio, and check the type of platforms that they develop on to make sure that they are compatible with your needs.
Program-Ace is one of the top virtual reality training companies with 26 years of experience in developing solutions in software, 3D modeling, and innovative technologies like VR/MR/AR. If you reach out to us and share a few details about your project, we will be pleased to help in any way we can, even if it means building it from the ground up.
Want to get more stories to your email?