React JS Development Services
Whether you're looking for a web or mobile app, Program-Ace offers you to hire React developers with relocating options.
Utilizing the combination of React Native and React.js we deliver top-quality full-cycle web and mobile app development services. With over 120 experts on board, we easily ready to start a project in the short term, scale the team as more as you need and deliver the market-ready product just in time.
Why Choose React

Fast development
React is a truly universal tool which makes developing faster thanks to the cross-platform development both for mobile and web, code reusability opportunities, flexibility and huge responsive community.

Flexible and functional
React JS is acceptable for almost any types of projects because of its broad functionality and flexibility. It uses declarative view, event handling support, a perfect combination of JavaScript and XML, custom renderer React Native, component-based architecture and other framework features.

Rich toolset
Tools and frameworks for mobile UI and responsiveness as well as extensions for web. However, we also focus on custom app development creating tailored solutions.

Easy to maintain
Native JS syntax is easy to understand, share, and maintain by several developers which saves time and reduces costs related to business downtime while developers are figuring out the code.

Cross-platform
All React apps are cross-platform which ensures cost-effectiveness of the solutions. Building cross-platform apps with React Native is a great solution when you need to enter the market quickly and get broader exposure.
Fast development
Flexible and functional
Rich toolset
Easy to maintain
Cross-platform
React Development Services We Provide
What We Can Do You
Single-page web applications


Program-Ace will help you create a seamless user experience by developing a top-notch single page application. Single page web apps are useful when you have limited app functionality, want to do email list building campaigns, or collect other information about users.
Native mobile applications


Using React Native, we create cross-platform application with native like capabilities. The best thing about React Native is that it uses JavaScript which can be easily ported to various platforms. It's great if you need to develop high performance application fast.
React UI/UX development


Utilizing the power of JavaScript and the diversity of the React frameworks we will craft perfect UI/UX design of any complexity. With React, it's possible to build a lot of cool features like sliders, animations, carousels, galleries, flips, effects, and all sorts of other things to make your UI interactive and cool.
Online product configurators


Easily build online product configurators like Tesla, BMW, Nike or other successful brands. Product configurators are thought to be the future of online shopping and will definitely add a spin to your e-commerce experience. Moreover, it doesn't require too many resources to build a product configurator.
Enterprise platforms with gamification


Whether you want to build a gamified HR platform or an internal management platform, our team may become your best partner. Gamification is a great way to keep your users engaged with an idea, activity, or anything else. It adds a fun and productive experience to anything you can think of.
Web chats and video conferencing apps


Sometimes, it's required to build an internal social network or webchat because of security or usability concerns. The internal social network allows for secure user role management and seamless collaboration and communication among multiple departments and users.
Program-Ace In Numbers
1992
Headquarters established
in Kharkiv, Ukraine
TOP 3
AR/VR Developers
(by Clutch)
TOP 100
Outsourcing
Companies (by IAOP)
TOP 10
Mid-sized
IT employers in Ukraine
800+
Successfully
delivered projects
Featured Case Study
Our team at Program-Ace has built a Cine-Book application which is one of the first audio-visual storytelling platforms on the market.
Using React Native, we've developed the Cine-Book player which has several unique features:
Content switch module (easily change between "Watch", "Listen", and "Read" modes)
Fast access navigation gallery to jump among different parts of a story
Customizable content modules (change fonts, theme colors, adjust volume, turn on/off subtitles, change video quality)
Smooth and beautiful player animations
Adhering to a mobile-first approach, the Cine-Book player is responsible, and mobile-optimized to ensure convenient usage on all platforms in different situations be it at home, one the go, or elsewhere.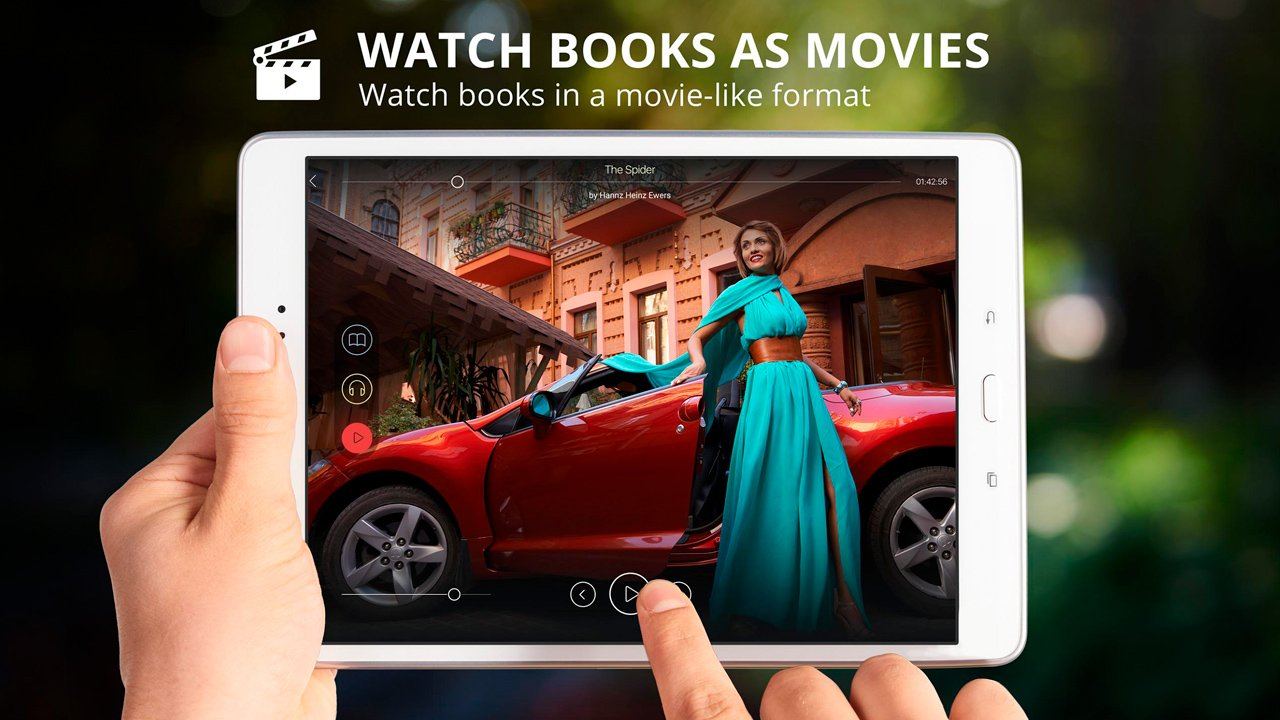 Industries We Focus On

Entertainment
Entertainment
Develop a React Native app like SnapChat, Facebook, or Instagram.
Read more

Healthcare
Healthcare
Need a health insurance app? We create React Native-powered dashboards.
Read more

Military
Military
We will help you build a React app for a military unit.
Read more

Architecture
Architecture
Create a responsive React architecture app with Program-Ace.
Read more

Manufacturing
Manufacturing
Present your products to businesses in a better way with a React app.
Read more

Education
Education
Build a platform like LinguaLeo or Coursera using React Native.
Read more

Marketing & Advertising
Marketing & Advertising
Easy marketing app development with React.
Read more

Government
Government
We help you create any type of governmental app with user roles, dashboards, etc.
Read more

Management
Management
Tracking, real-time analysis, reports, notifications, and other features in your management app.
Read more

Training
Training
From fitness to employee training apps with gamification. We are experts in delivering high-quality React apps.
Read more
How We Did it Before
4.7
out of 5, according to Clutch.co, based on existing and past clients' reviews
The success of our clients and partners is our success
Program-Ace were a pleasure to work with throughout the development process. Even on our first project together, we were able to quickly establish a strong working relationship.

Ryan Courtier
Senior Producer, Hopster
GSN Games is completely satisfied with Program-Ace's technical expertise and the quality of services they provide. One of the projects we worked on together exemplified Program-Ace's attention to detail and extensive technical knowledge.

Stuart Lewis-Smith
Senior VP and General Manager, GSN Games
I would highly recommend Program-Ace for anyone, as their level of service is of the highest standard, and more importantly, people behind the company are an absolute joy to work with.

Ilias Vartholomaios
CEO & Co-Founder at Owiwi
Program-Ace and iQU work very closely together. It goes beyond a partnership; it is more like friends working side-by-side. Thanks to Program-Ace, iQU is able to perform and reach the goals month after month.

Reinout te Brake
CEO at iQU
Start A Project With Us
Tell us more about your business needs to help us serve you better. The more detailed information will allow us to route your inquiry to the most appropriate person in our team.
By sending this form you agree to our Privacy Policy. The information you provide will be added to our CRM system for further communication.
Let's work together
Tell us more about your business needs to help us serve you better. The more detailed information will allow us to route your inquiry to the most appropriate person in our team.
Program-Ace is an R&D and innovation-oriented software development company with 26 years of successful track records and vigorous growth on the IT market.
Contact US
Ukraine
+38 067 578 40 46
56, Poltavsky Shlyah, Kharkiv, Ukraine
Subscribe
Stay ahead of the curve and get weekly updates on the lattest industry trends, tips, and news.
Thank you for subscribing!
You are now subscribed to the Program-Ace newsletter.
Discover more on our website:
Download the Full Case Study
Stay ahead of the curve