PM-International
Program-Ace created an enterprise-level, high-load web portal with an advanced analytics module and eCommerce features for PM-International, a multimillion dollar corporation producing nutritional supplements
Background Info
PM-International.com is a global portal with eCommerce features serving more than 500,000 users daily. It has been developed by Program-Ace for PM-International – one of the leading European producers and distributors of nutritional supplements, headquartered in Luxembourg.

PM-International was named one of the top 100 most innovative companies in Germany several years in a row, and Program-Ace has been the primary software development partner for this company for years. The company needed to utilize all the power of digital channels to expand their business across the Internet. Our task was to create a multi-functional portal with eCommerce features, a partnership network, and bonus system.
LEARN MORE ABOUT THE COMPANY

Manager
Germany
Our two companies have been fruitfully cooperating for many years now. If it's not for Program-Ace, we could have never achieved such great number of sales and brand recognition.
Business Challenges
1
Utilize Digital Channels
As an innovative company, PM-International realized that digital channels hold the future, and the task of their technology department was to create an effective infrastructure to be used by their business across the digital world. This solution had to ensure a smooth integration of PM-International business units with the digital environment.
Millions of potential customers of PM-International buy online, and our client realized that. There was a need for a solution that would help grab the additional market share by attracting customers who use digital channels for shopping.
3
Expand Partnership Network
PM-International has a widespread partnership network, which is one of the main assets of their marketing. The company needed to create an efficient and easy-to-use tool for its partners where they could easily manage their customer base, track their bonuses, etc.
Approach and Solution
PM-International is a very complex solution that provides support for the fully-functional, multi-level marketing structure, including an e-shop, individual customer accounts, bonus system, a partnership network, and the system for customer online consulting and support. It also includes a complex affiliate discount system, multi-level product categories, and the powerful system of global statistics.
It was a large-scale project with a lot of requirements. Program-Ace has developed this solution from scratch, including custom eCommerce CMS, responsive design, and conducted automated testing. Moreover, we provide ongoing support and maintenance of the system, occasional feature updates, and consulting. The solution has the following features:
Custom CMS
To create a solution that would fulfill all the customer's requirements, we had to develop a custom content management system. As a result, the website has a very flexible structure and all the features are highly customizable.
Online shop
We created an effective eCommerce platform as a powerful online channel for selling the company's 200+ products.
Secure payment system
We implemented a secure payment gateway with multiple payment methods to ensure trouble-free online shopping.
Multiple languages
The website has a multilingual interface and supports 23 languages.
Customer consulting system
We implemented an advanced online consulting system where PM-International's partners can provide health and weight-loss consulting for their customers.
Notification system
The web portal is equipped with a highly-customizable automatic email notification system with various marketing features and statistics.
Partnership network
We implemented a convenient system for affiliate partners where they have access to all customer-related information, can track their bonuses, and interact with the customers.
Feedback registration
The solution has a built-in customer feedback registration and analysis system
Statistics
PM-International.com has an advanced system of statistics where administrators can analyze users' behavior and the effectiveness of pages.
Bonus system
We implemented a complex affiliate discount system where the partners track their discounts and bonuses.

Technical Information
This was created by a team of two developers, one designer, and two QA specialists. It took six months to deliver the product, and our team provides support and maintenance for it for more than 10 years.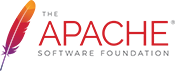 Audience
Initially, the target audience of the PM-International web portal was people taking care of their health and including nutritional supplements in their diet. Another type of user was sales agents who sell the company's products through the website and offer online consultation. Such a solution can fuel any business, which is based on a multi-level marketing and direct sales.

FMCG

Marketing

Retail

Health & Beauty

Value Delivered
Program-Ace has developed a multi-functional, web-based system that helped our client to develop a multinational business. We've been providing support and maintenance services of the portal for more than 10 years.
We created a high-load solution visited by more than 500 thousand users daily;
Our solution helped PM-International in opening online channels of distribution, and now the company sells its products in 35 countries;
Thanks to digital distribution channels, PM-International was ranked 41 in the global list of revenue-generating direct selling companies in the world;
The web-portal supports 23 languages and sells hundreds of products worldwide;
An advanced partner system has been implemented, which now helps to support a global direct selling partner network of the company.
Start A Project With Us
Tell us more about your business needs to help us serve you better. The more detailed information will allow us to route your inquiry to the most appropriate person in our team.
By sending this form you agree to our Privacy Policy. The information you provide will be added to our CRM system for further communication.
Let's work together
Tell us more about your business needs to help us serve you better. The more detailed information will allow us to route your inquiry to the most appropriate person in our team.