Virtual Reality (VR) technology is constantly coming up in the modern news cycle, and based on the sheer number of articles about new VR products that appear every week, you would think there are thousands of them coming out each year. The technology has risen to prominence for good reason, so it is not surprising that there is a lot of buzz about the marvelous new gadgets still being released.
Still, the virtual reality market is young, and there are not that many viable platforms available at this time. In fact, we would put the number at 5. Viability and popularity are logically very important factors that developers consider when choosing a target device, so we will review the 5 main contenders, how they stack up against each other and which one is pretending to be the best VR headset of 2020.
Oculus Rift S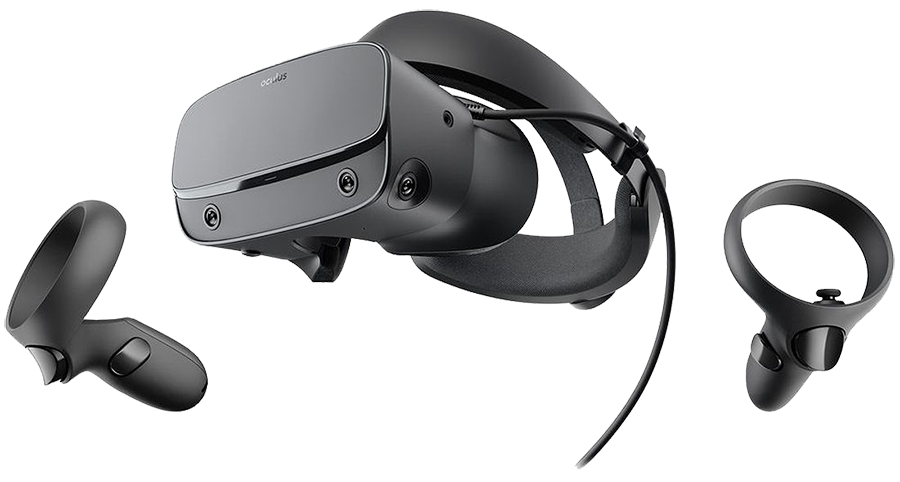 The Oculus Rift is a VR platform developed by Facebook and released on March 28, 2016. The technology of Oculus implies displaying two images simultaneously and tracking the motion of users to produce the perception of presence in a virtual realm. The initial goal was to push the customers' demographics far beyond VR developers and tech enthusiasts who were used to using development kits (SDK) that had been available since March of 2013. Oculus Rift was targeted to attract an audience with a casual interest in virtual reality, to simplify the setup process, installing the applications, and troubleshooting the occurring issues. The latest version available is Oculus Rift S, which was released on May 21, 2019.
Advantages of Oculus Rift S:
Ergonomic design
Lightweight
Advanced motion tracking
Simple setup process
Extensive software library
Disadvantages of Oculus Rift S:
Underwhelming graphical capabilities
Lack of support for HDMI
Must be connected to powerful PC
Unwieldy controllers
HTC Vive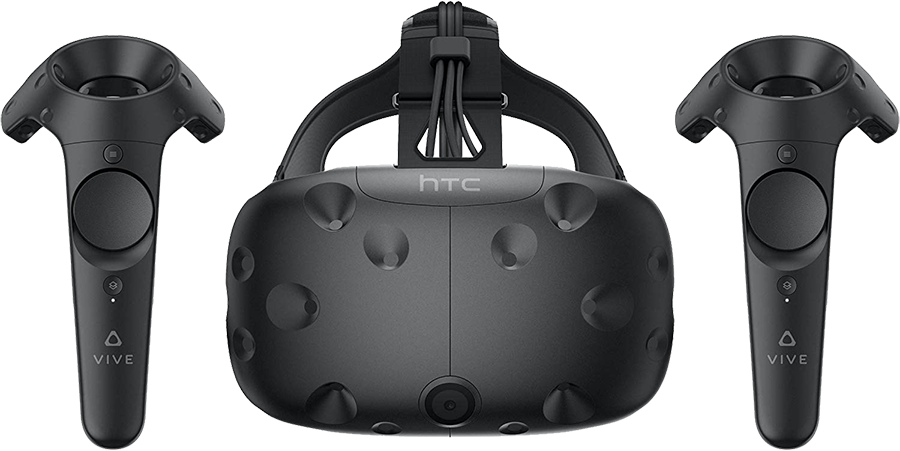 The HTC Vive platform was developed by HTC in close cooperation with Valve Corporation, leading to an end-product of high quality. The device is a part of the SteamVR ecosystem created by Valve, which presents a platform for different headsets, including Oculus Rift. Despite having a bunch of competitors and a high price tag of $599, the HTC Vive has managed to garner decent sales numbers, selling 610,000 devices across the world, which is around 8.4% of the total market share.
Advantages of HTC Vive:
Crisp & intuitive controls
110-degree field-of-view
Support for large-area tracking
Impressive software array
Disadvantages of HTC Vive:
Relatively heavy
Complex installation process
Overreliance on wires
Playstation VR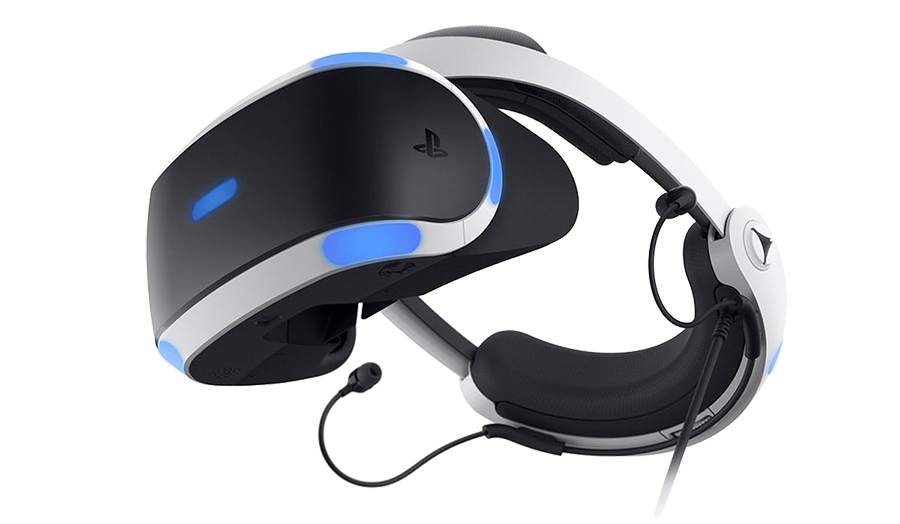 PS4 VR is a headset developed exclusively for PlayStation 4 released on October 13, 2016. The device can be purchased for $399; however, to make it function properly, a customer has to buy a PlayStation Camera. On account of being relatively simple and not requiring you to buy a costly PC, the headset has reached one million units in sales, which makes up roughly 18.8% of the market share. Being a platform with a wide range of games available, like any other console, it was also very welcoming towards additional content, which played a sizeable role in its success.
Advantages of PlayStation VR:
A wide range of games available
Great platform for publishers
Vibrant colors and graphics
Comfortable fit
Disadvantages of PlayStation VR:
Limited to the gaming audience
Fragile parts
Software is often expensive
Limited tracking range
Samsung Gear VR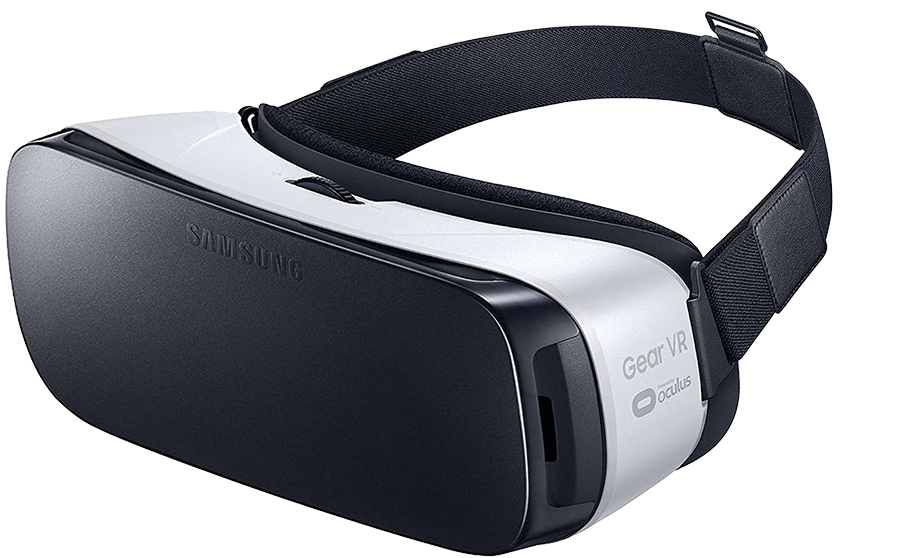 Samsung Gear VR is a headset developed jointly by Samsung and Oculus VR, and released on November 20, 2015. To utilize this gadget, a user needs to have a contemporary Samsung smartphone that meets the technical requirements. Not only does it serve as a screen but also as a computer for the headset. Meanwhile, other mobile headsets use smartphone capabilities for tracking, Samsung VR has its own rotational tracking system that recognizes the precise and rapid movements of the user's head. The total number of models sold is more than 5 million which makes it one of the best VR headset for iphone and android.
Advantages of Gear VR:
Portability
Sophisticated app store
Relatively low price
Compatibility with many devices
Disadvantages of Gear VR:
The frame is not very durable
Field-of-view and refresh rate are comparatively lackluster
Low memory and battery capacity
Limited user interface
Valve Index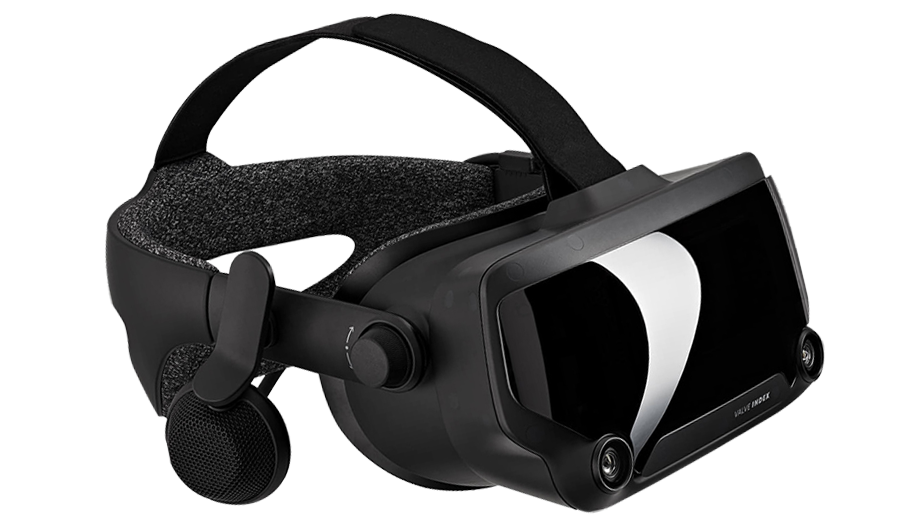 As Valve begins to invest more heavily in VR (e.g. developing a new Half-Life game), they have released their own VR platform known as Valve Index. This is a standard bundle of a headset and a pair of controllers, with the option for additional base stations. The Valve Index was released in June 2019 at the exorbitant price point of $999, and offers backward compatibility with HTC Vive and HTC Vive Pro. Though this is a newcomer to the virtual reality headset race, Valve Index is an impressive product that has already carved out a spot in the crowded market.
Advantages of Valve Index:
Superior tracking and field of view
Strap-on speakers
Expanded range with base stations
Integration with massive Steam ecosystem
Innovative controllers
Disadvantages of Valve Index:
Incredibly high price
No tactile feedback
Bulky build
Heavy
Conclusions and outlook
If you look at the base models of the 5 products, you can see that they have much in common, such as a similar-looking headset or controllers. However, the non-physical differences do the most to set them apart on the market, giving developers a substantial choice in the direction they want to pursue. For example, the Oculus Rift S, Vive, and Gear VR are all aimed at a general audience, but have major differences in the types of applications available and the process of developing them.
On the other hand, PlayStation VR and Valve Index are targeted toward niche gaming markets, and games are made according to different standards. In the end, one thing is abundantly clear – there is a lot of interest in these products both from the side of tech companies and the side of consumers. It is unlikely that this will change anytime soon.
Development for VR platforms
Hopefully, our brief guide has given you some valuable insight into choosing the proper device for the development of your future game. However, even if you have already picked a platform, there is still the matter of creating the game itself. If you want to seize this challenge by the horns and tackle it yourself, you may look for helpful documentation for developers on the respective website of your chosen platform. As another option, you can hire a team to assist with the task.
Developing a game for a VR platform requires knowledge of the app marketplace that the platform uses as well as the requirements for building the apps themselves. Thus, the developer services you hire should be knowledgeable about these matters. Program-Ace is an R&D company with over 26 years of experience, including in the development of VR software. We have developed applications for a variety of platforms and devices, and are more than ready to contribute to your project's success.
Want to get more stories to your email?