The metaverse and NFTs are so trending that thousands of people have made a fortune on them for several months. However, one of the main snags regarding trends is their fragility. So why should entrepreneurs enter the metaverse and work with NFTs?
In this article, you will find an explanation of why Mark Zuckerberg, Bill Gates, Tim Cook, and many other tech leaders build their metaverse solutions. Additionally, you will find out more about the role of NFT in the metaverse and helpful metaverse development services that can build a custom solution for your company.
What are NFTs and the Metaverse?
NFT and the metaverse are two different concepts. NFT is a certificate that confirms exclusive ownership of some digital file like an image, audio, or even a piece of virtual land. At the same time, the metaverse is a network of virtual worlds allowing people to transfer most of the real-life areas to an internet universe — from communication to a significant part of business operations.
Metaverse and NFTs are usually related to each other closely, as NFT assets are parts of various metaverse components like games, art galleries, marketplaces, and beyond. Building custom metaverse solutions, developers create and implement NFTs into the metaverse. In turn, it gives plenty of opportunities to business owners as well as metaverse members.
NFT and the Metaverse: Value Explained
Do you want to get a complete picture of what the metaverse for NFT is and vice versa? Then let's have a detailed journey to the matter and advantages of these two concepts.
NFT
NFT stands for a nonfungible token, meaning each NFT is unique and can't be replaced with anything. This is a safe and convenient way to buy and sell digital products of high financial and artistic value. Information about a purchase is coded and protected with Flow/Solana/Ethereum-powered blockchain technology. That's why NFTs have become a valuable base for the metaverse economy.
Eventually, the use of NFTs in the metaverse gives the following benefits to entrepreneurs:
High level of payment security;
Provable ownership rights;
New ways of income;
Boosting marketplace efficiency;
Making a new target audience.
The Metaverse
Since the metaverse is the internet replica of the real world, it has become a perfect platform to do business and make it develop. Using XR technologies, you can create and launch excellent NFT products that people are ready to buy for their metaverse/real lives. Also, you can promote your services or goods there, and invest in some promising metaverse areas to get the profit later. With Unity metaverse tools or other tech software, you can create a new immersive world to extend your business.
Choosing to enter the metaverse for business, you can be sure to have plenty of opportunities:
Business scalability;
Extending target audience;
Delivering unique and authentic products;
A platform suitable for various industries;
Access to metaverse opportunities from any location;
No physical materials and manufacturing are needed.
The Use of NFTs in the Metaverse
As you can see, the use of NFTs in a metaverse-based business is highly beneficial and sometimes even indispensable. At the same time, there might still be confusion on how enterprises can use NFTs in metaverses. That's why we've collected the most vivid examples of the metaverse NFT projects you can explore below.
NFTs and real estate in the metaverse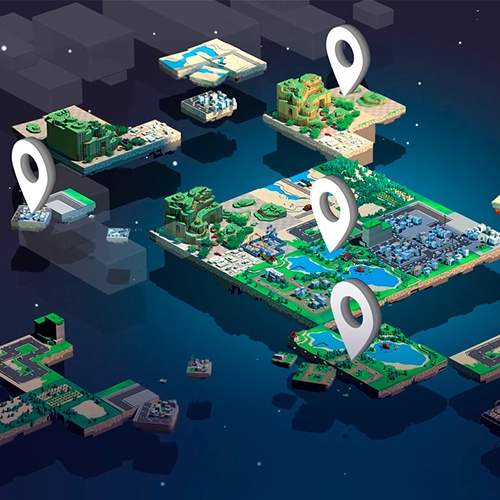 We weren't kidding when saying that the metaverse simulates the real world, inasmuch as you can even buy a piece of land or property there. Sounds crazy? Still, don't hurry to reject this idea, as there is a reason why metaverse real estate sales top $500 million and are projected to double this year.
That's how it works. Metaverse members can purchase a piece of land as NFTs in some metaverse platforms like the Sandbox or Decentralend. Thus, they become real estate investors with proven ownership rights and can resell it for more money to any business that wants to go digital or another investor.
The main advantage of real estate investment in the metaverse is no bureaucracy. You can buy land and property without the need for tons of paperwork, hiring advocates, and overcoming hurdles. At the same time, your income can be equal to reselling physical real estate. That's the dream!
NFTs and gaming in the metaverse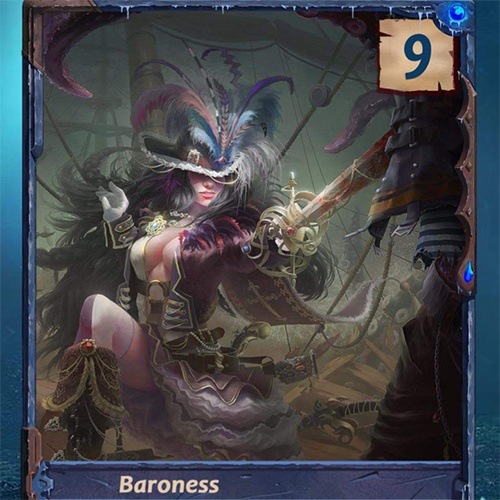 Entertainment is one of the main reasons people dive into the metaverse. Whether you are a hardcore gamer who just has finished their gaming wishlist or a person who wants to make money while having fun, NFT metaverse games will intrigue anyone.
In a nutshell, NFT games are those where gamers can gain or buy gaming NFT assets and resell them if needed. This gaming format is called Play-to-Earn, and now they are in high demand. NFT games give extended capabilities to gamers, and the metaverse is a perfect platform to launch these games because of the immersive experience in the AR/VR-based world.
NFTs and virtual life in the metaverse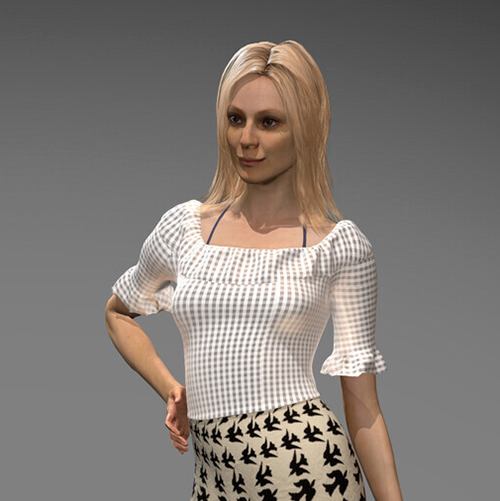 In a metaverse, people can experience many areas of their daily life in VR with personal digital characters. These digital characters of metaverse members are 3D models called avatars, and there are multiple ways to get one. For example, people can integrate into a metaverse an NFT avatar bought on a marketplace or minted by hand.
Moreover, the metaverse event industry allows you to party with friends via your avatars, attend conferences, concerts, and the like. In fact, users can even get married in VR. The event implies a proposal, the wedding ceremony, celebration, and getting an NFT marriage certificate, although it's invalid in the real world.
NFTs and e-commerce in the metaverse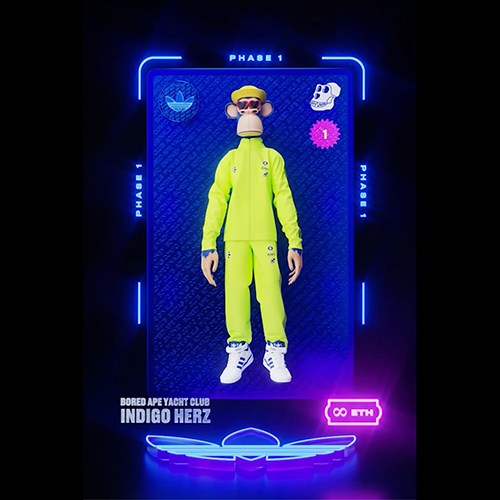 Plenty of companies whose names everyone in civilized countries knows have already found their way on how to participate in the NFT/metaverse boom. For example, Adidas has launched one of its latest collections as a mix of physical and digital products in an NFT form that can be reached through the metaverse.
The NFT collection of the brand was presented in collaboration with Bored Ape Yacht Club (famous NFT artists), NFT influencer Gmoney, and the comics series Punks Comics. Thus, metaverse members can buy and wear Adidas products in a virtual world while matching them with physical ones.
NFTs and marketing in the metaverse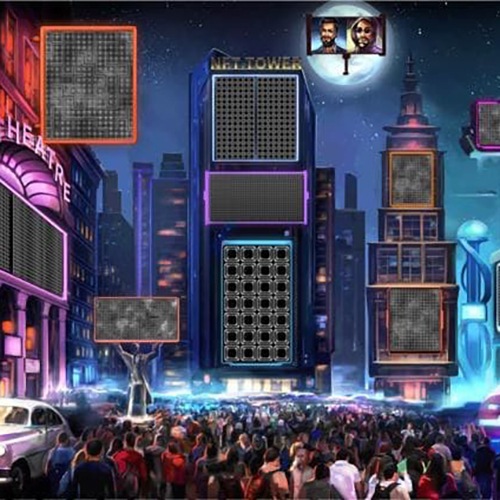 Once you create your metaverse store or virtual company space, your name will probably pop up in some news, which is an excellent promotion by itself. However, the authors of the innovative Metaverse Avenue project decided to use the Times Square concept as a basis and take it to a new level bringing dazzling advertising into the metaverse.
Now companies can promote their products and services in the world's first NFT-based advertising metaverse that allows members to purchase and sell advertising spaces in the form of NFTs. Commercials can be placed on digital billboards of various sizes as static images, animations, and even videos.

How to Get Started With NFTs in the Metaverse
Even though many leaders of different industries have already entered the metaverse, many more companies haven't done this yet. Thus, you can become one of the pioneers among your competitors who will present an excellent metaverse solution with custom NFTs implemented.
The primary thing you will need for this is a team of highly qualified developers, which is quite challenging. Metaverse development is a relatively new field, so there are not so many actual specialists in it. Thus, it's better to turn to experienced pros in developing XR-based solutions with deep expertise in blockchain technology.
An NFT Marketplace Inside the DeFi VR World by Program-Ace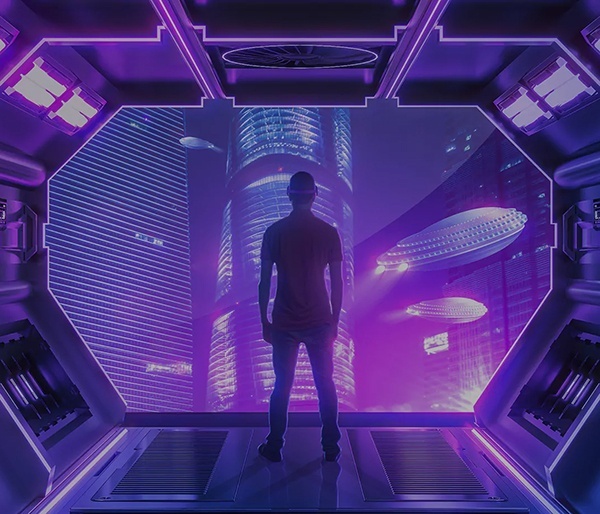 This custom-tailored metaverse is a virtual environment where users can trade NFTs on a local marketplace as well as utilize all the fruits of a Web 3.0 social network. With an avatar creation tool, 3D shop location, etc., this metaverse continues to evolve.
Level Up Your Business With a Custom Metaverse Solution
Once you decide to become a part of a metaverse business world, you can rely on Program-Ace — a company with 30 years of experience developing immersive solutions of all kinds. Moreover, we have deep 3D modeling and game development expertise, including NFT ones.
Outsourcing your project will free you from finding and hiring the right developers for an in-house team since we've already got a talented metaverse development team. Thus, we are ready to manage this project for you or dedicate our best specialists to your team.
Simply contact us to get a detailed consultation on building an outstanding metaverse solution for your company.
Want to get more stories to your email?