Every week, we hear the buzz around the "Metaverse" getting louder, and see more and more companies jumping on the trend. For example, in recent news, the massive U.S. retailer Walmart has gone on a spree of trademarking virtual goods, while Hyundai has announced plans to build a factory of the future in the digital plane.
So the question on most people's minds is "What is it? And how can I get in on the action?" Well, you don't have to be a megacorporation to participate in this trend, and you don't need to read a book to understand the Metaverse concept. This article should do the trick/
We want to give you a basic understanding of this topic and outline a few ways that the Metaverse can bring value to your business, relying on our own experience as a metaverse development company.
What is the Metaverse?
In many ways, the term is still open to interpretation. However, most supporters consider it a space where the digital and physical worlds merge, with VR/AR devices being the main instruments for "living" in this realm. In other words, users put on a headset and go to this virtual space where they can do things meaningful to their lives.
Sounds pretty fancy right? Well, hold your horses. Before you ask for the entrance to this spectacular world, you should know that the Metaverse as it exists today is very different from what it could be some day in the future.
The Metaverse of Today vs The Metaverse of the Future
Today
While many companies have committed to the creation of a single Metaverse for people and companies, this is still far off in the future. For now, companies are creating their own metaverses which they hope might be integrated into the global one later, or simply exploring what can be achieved in this field.
These "individual metaverses" are mostly immersive apps that include broad purpose functionality, or simply large app ecosystems that make all business processes quickly accessible. Thus, the focus is currently on developing custom VR/AR software that delivers value to the business, either through making operations more accessible/efficient or by opening new opportunities that were not available with the previous software and technology.
Future
The Metaverse of the future looks truly grand. Imagine this: You put on a VR headset, power it up, and see your room in 3D. You look in the mirror and see a digital avatar. You choose an outfit and then things get interesting: with a simple gesture, you can go to work, join your friends in a gaming session, or go shopping.
Essentially, the Metaverse should be a place where you can relax, work, entertain yourself, and basically do most of the things you do regularly without ever walking anywhere or applying much effort.
For businesses, this realm holds amazing opportunities for trade, discussions, presentations, employee education, and various other processes that can be digitally transformed.
Why is the Metaverse such a big deal?
Perhaps the biggest indicator that the Metaverse is about to blow up and become a dominant force in our lives is funding: The titans of the tech world, like Facebook (now known as Meta), Microsoft, Tencent, and Disney are investing billions of dollars into the technology, so both the resources and the desire to make it real are accounted for.
Vast funding

For example, Facebook is planning to invest $10 billion in this year alone towards Metaverse development, while Microsoft's upcoming $69 billion acquisition of Activision is closely tied to a broader set of Metaverse plans. And as we have mentioned, the list of companies investing in this field is growing rapidly.

Industry adoption

Another reason why the Metaverse is headed for success is due to broader industry trends. For example, businesses already account for about one-third of spending on immersive tech, and the ratio is projected to jump to 2/3 in the next 2 years.

Changing attitudes

For decades, the technology at the heart of the Metaverse (VR) was viewed as an entertainment tool and very expensive to use. Fast forward to today, and things have changed dramatically. A modern VR headset will only set you back by about $299, and thousands of businesses have embraced immersive apps for their business processes. To illustrate, a survey of UK workers found that two-thirds of them were open to using immersive tech in their work.
How Program-Ace Crafted the DeFi VR World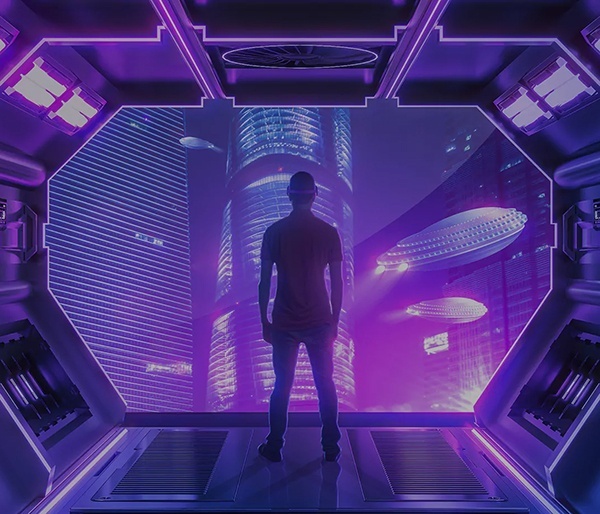 Our team of various professionals has built a DeFi VR World platform that combines next-gen social networking and decentralized solutions. This metaverse provides an NFT marketplace to trade rare collectibles. Inside the DeFi VR World, users can visit their 3D homes and online stores.
Benefits of the Metaverse
Besides the cool concept, there is a range of tangible benefits for businesses that implement a Metaverse:
Enhanced cooperation (users have more options to interact and communicate with each other)
Amazing visualization capabilities (information and instructions can be visualized much more clearly and realistically)
High-fidelity simulation (it becomes much easier for users to test and learn from work scenarios)
Amazing marketing tool (more and better ways to present and sell products & services)
It stands to reason that as we see more metaverses pop up (and perhaps a single global system), the benefits will continue expanding.
Join these trailblazers with your own custom metaverse! Check out our services
Which businesses can benefit from the Metaverse?
Now that we've gone over why companies are choosing the Metaverse approach, let's look at specifics - which types of businesses have potential in creating Metaverse solutions, and what the use cases are.
1. Metaverse in Entertainment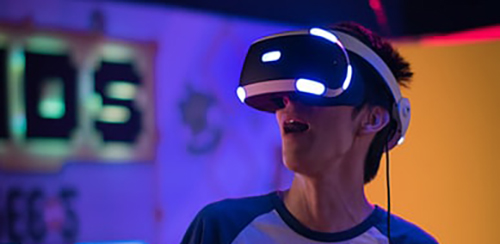 2. Metaverse in Product Sales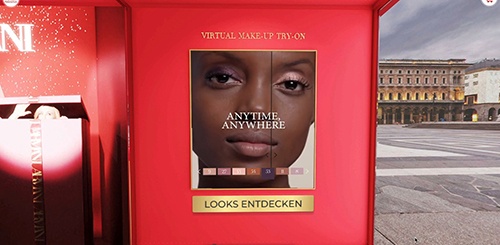 3. Metaverse in Healthcare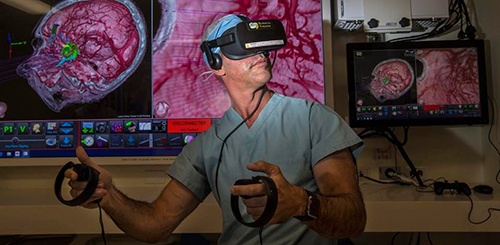 4. Metaverse in Real Estate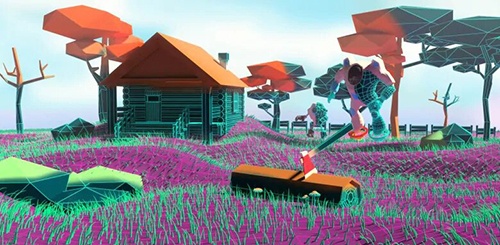 5. Metaverse in Manufacturing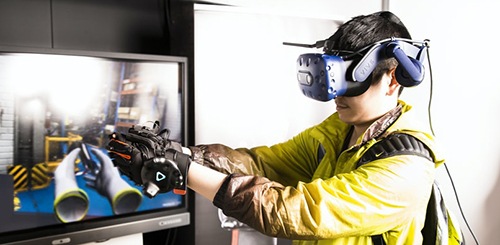 How can you build a Metaverse?
The companies that build the first examples of Metaverse solutions in their respective fields have the opportunity to generate an incredible amount of profit and positive buzz, but building these platforms can be a substantial challenge. For example, you can check out our guide to building a Metaverse that examines the technical aspects of the process.
What we can say right off the bat is that it helps to have experience in creating AR/VR software. Immersive app development is different from building apps for standard platforms like PC and mobile, and learning the needed materials will take months. In addition, there's mastery needed in specific tools as well as software solutions like Unreal Engine and Unity metaverse. The easy solution here is to partner with another provider.
For example, Program-Ace provides Metaverse development services for companies in numerous industries and verticals. We have a 6+ year history of creating immersive solutions (VR/AR/MR), and we are fully focused on making high-quality software that delivers real business value.
If you have an idea about the custom metaverse you want to build or would just like more information about how everything works, just send us a message.
Want to get more stories to your email?