Program-Ace is proud to announce that the company has been selected again for The 2018 Global Outsourcing 100 list by IAOP, an international innovation-driven association of outsourcing providers and advisers. We are now celebrating our second year as one of the best outsourcers in the world.
As a standard-setting organization, IAOP conducts the list on an annual basis to help business owners distinguish outstanding outsourcing providers. The process of judging is conducted by an independent panel of industry professionals based on a strict scoring methodology that concentrates on five different categories: a company's growth measured by revenue and global presence, customer feedback, awards and professional certifications, quantity and quality of programs for innovation, and the level of corporate social responsibility.
This year, Program-Ace once again hit the most renowned industry listing that features the top 75 "Leaders" and 25 "Rising Stars." We were recognized as one of the best outsourcing companies in the world in 2018 in the "Rising Star" judging size group.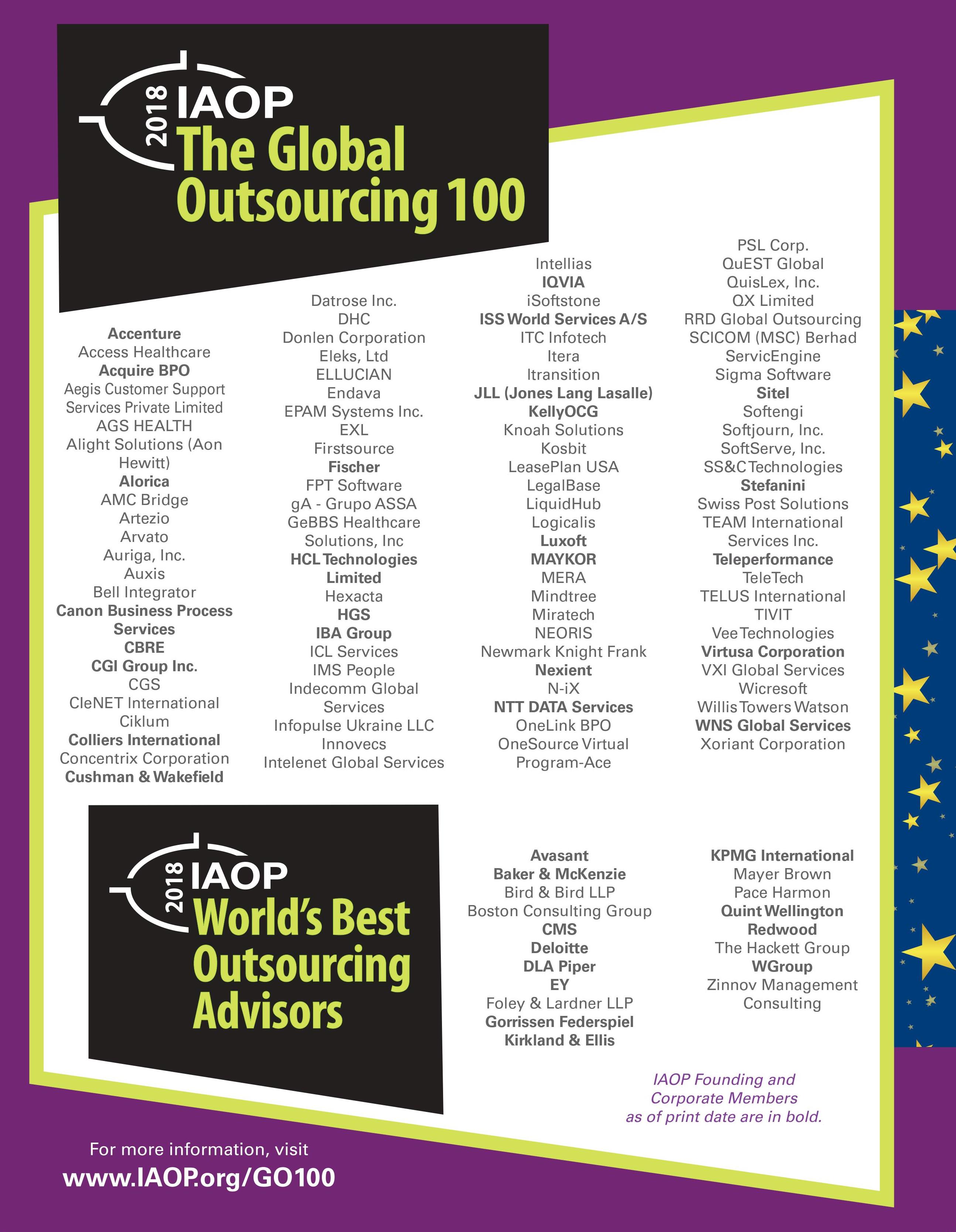 To demonstrate our sustainable value brought to clients through innovative solutions, among others, Program-Ace presented our visualization VR platform for construction, architecture, tourism, and hospitality, allowing organizations make a VR tour of any facility or sight simply and accurately. The platform supports Oculus Rift, HTC Vive, and Oculus Go, including their audio systems and controllers. The first virtual tour made with the help of our innovative visualization platform is VR hotel. Program-Ace's application also featured for our proprietary BPA system – AceRemoteProject. Originally developed in 2007, AceRP — even in 2017 — makes it easy to create tasks, assign developers, exchange files, schedule important events, monitor milestones, and perform project analysis.
Moreover, we devoted special attention to the company's different initiatives and programs to support the community of developers. These programs include organizing HoloLens Meetup, where we shared our experience with HoloLens and mixed reality as well as other industry-specific events.
The Program-Ace team is happy to become one of 18 Ukrainian outsourcers that entered the list this year and the only Ukrainian-based company with fewer than 200 employees onboard that is featured on the list for the second year in the row.
About IAOP
IAOP is an innovation-driven association that brings together outsourcing providers, advisors, and their current and future customers, in a collaborative environment where they learn about drivers, risks, and trend in outsourcing in order to improve business value and delivery excellence. For more information, please visit IAOP.org.
Want to get more stories to your email?