Gamification is a term that's been holding quite a stable level of interest worldwide for the last two years. In this article, we will take a look at what gamification is about, features and opportunities of gamification, how it can be applied to improve the corporate environment, and how it can increase employee engagement level.

What is Gamification?
"Gamification is the process of using game thinking and game mechanics to engage audiences and solve problems", says Gabe Zichermann at TedxKids@Brussels presentation.
The word "gamification" sometimes sounds confusing to people who hear it for the first time. The concept is usually mistaken for a game and is bound to a meaning of fun, entertainment, and time wasting. However, gamification has a totally different purpose.
"A game is about entertainment. Gamification is about accomplishing a business objective." says Rajat Paharia, a founder of Bunchball.
In a corporate environment, gamification focuses on utilizing game mechanics and principles to increase intrinsic and extrinsic employee motivation and engagement with the work process. Depending on the complexity and diversity of the corporate environment different gamification design models and solutions can be applied to solve a particular business problem.
Gamification Principles
If we go deeper into the gamification principles we'll soon find out what's hidden in the foundation of gamification. It's all about human psychology and behavior. As social creatures, we as humans all seek gratification, respect, communication, and connection. We want to be challenged and rewarded. Moreover, one day we want to say that we've achieved something in our life or in this company.
Luckily, some of these human desires are met at work. In startups, for example, the engagement level is higher because everybody feels like a part of a project. Every employee can see the fruits of their labor and the impact they are making on the company.
However, in big corporations, the employee engagement level tends to decrease overtime and is lower at the start. The feeling of accomplishment and the actual progress that we are making tends to blur, and it's hard to see where we are heading. It results in frustration, depression, and lack of motivation to work which leads to a decrease in a business's profitability and prosperity.
Understanding Gamification Through A Gaming Experience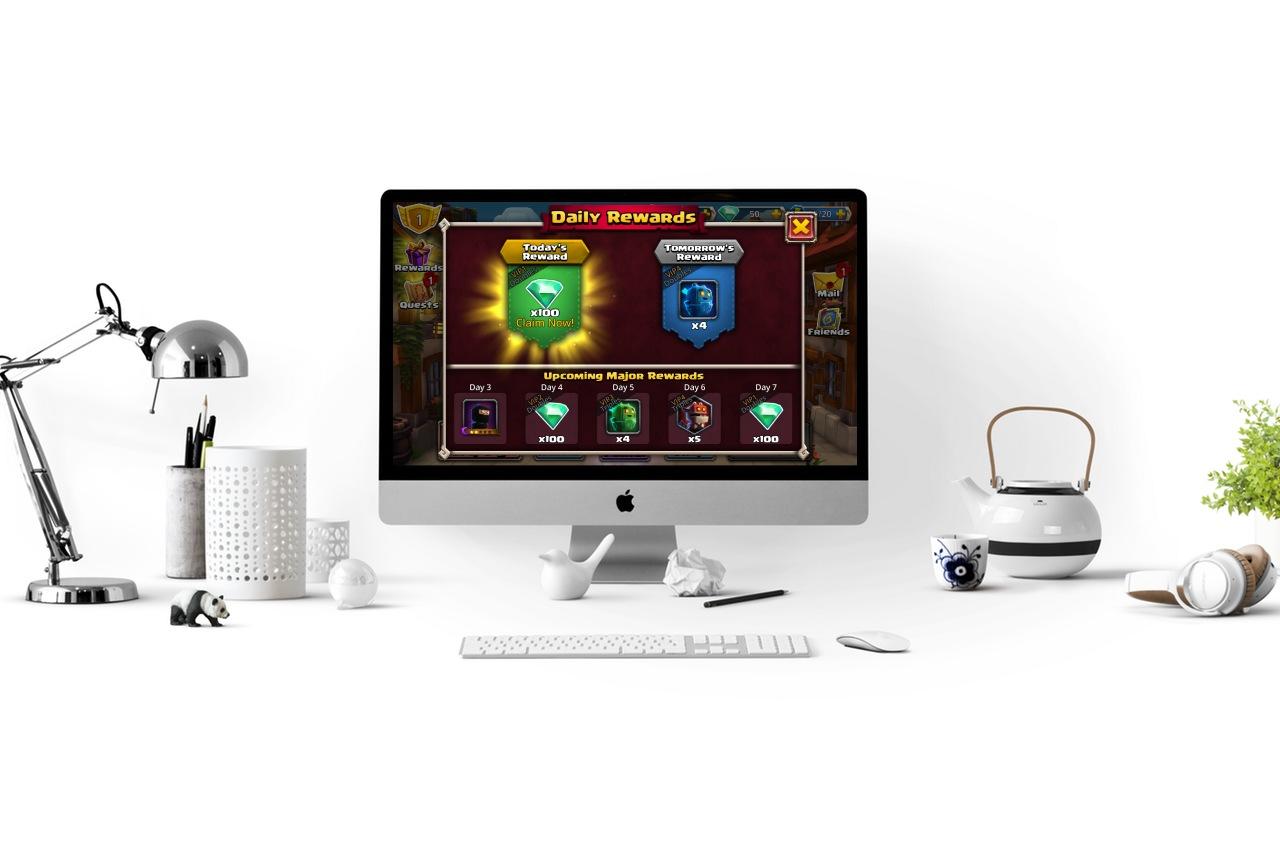 What business owners and managers are trying to solve today has been already solved many years ago by game designers and developers. A game is designed to be beautiful, aesthetic, entertaining, rewarding, and – most of all – engaging. It has a story which unfolds as you progress through the game. A mission is broken into goals which are presented as short-term and long-term objectives which a player is constantly challenged to achieve.
A game has a scoring system, bonuses, gifts, and other gaming elements; when the next milestone is hit, the player is rewarded instantly. The progress of a player is always being tracked and they can go back to see their achievement history. For the achievements, users gain in-game currency or points which they can then distribute to improve their skills and get access to previously unavailable levels, design elements, character improvements, and other features.
What makes a good game so engaging is the combination of a story, design, levels, and a rewarding system which are created to lead a user from point A to point B in the most effective and entertaining way. Usually, it's game designers who determine the style of the game and the gaming process as well as the desired user behavior such as fast and aggressive attacks or slow and stealthy actions.
When you think about gamifying your working process, the application may be crafted for your specific purposes. For example, if your development team tends to stay longer hours and overwork, and you want them to relax. You can build an application which will reward your team for taking breaks and staying out of work when it's necessary and is most beneficial for both your company and employees.
Why reward when you can punish? When World of Warcraft (WoW) game designers didn't want players to stay in the game for long hours they decided to decrease the experience they were getting for killing monsters. The more you played the more stats went down which made gamers feel like they are being punished for playing the game.
So, WoW game designers decided to change the strategy and reversed the system. Now, players were getting rest bonuses for staying out of the game so when they get back to the game they would have their stats amplified. It helped Blizzard to engage players by rewarding the behavior they wanted rather than punishing the behavior they didn't.
Gamification As an Employee Engagement Solution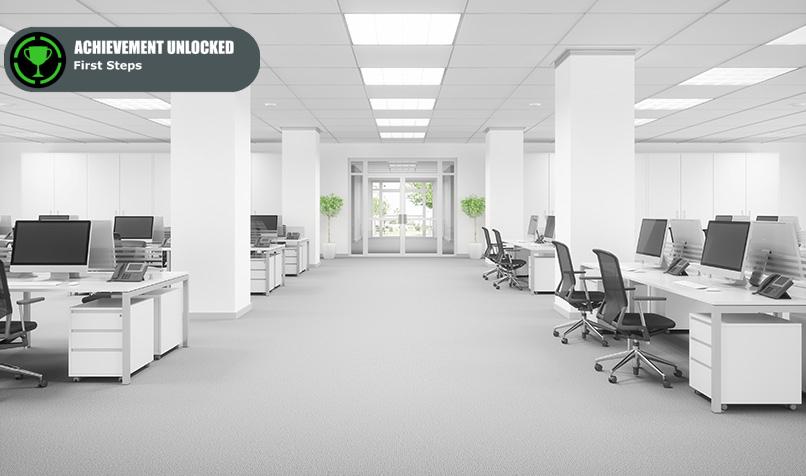 Gamification tackles a variety of corporate challenges and has the potential to solve them effectively. The implementation of gamification apps helps to improve HR's daily operations and processes. The purpose of an HR department is to maximize a company's productivity by optimizing the effectiveness of its employees.
Some of the main functions of an HR department are:
Introduce a new employee to the company, its culture, mission, long-term and short-term objectives
Make a quick lead in into the corporate environment and the work processes
With the direct manager, review the performance of an employee
Organize events and keep employees engaged and motivated to work
Apart from the things listed above, there are a lot more other things that HR department is theoretically responsible for. In practice, over 70% of employees are not engaged at work at all. Right now, you can have a look at whatever department you're sitting in. Do you see that girl staring at her phone? What about that guy staring blankly into the screen? Check them an hour later and you'll find that now the girl is staring blankly while the guy is texting somebody.
How often do you see such a picture at work? Usually, the lack of motivation occurs internally as well as externally. While you can't really affect someone's intrinsic motivation, you can definitely influence your employee's extrinsic motivation by providing clear objectives, proper tracking, and validation of these objectives triggering the 16 basic human desires at the right moment.
Gamification Examples
Gamification is the application of game elements to non-game contexts. And you already know that we love games because they have scoring systems, bonuses, and other things that lead to instant positive feedback about our progress. So, how do companies leverage gamification to improve trivial actions and make them more entertaining?
Business badges
Business.com is a perfect example of website gamification where you have a dashboard in your account that shows you how actively you engage with the community. Whenever you ask a question, vote for a favorite answer, share, or answer questions the website is tracking your progress and gives you awesome-looking badges to encourage your behavior and engagement.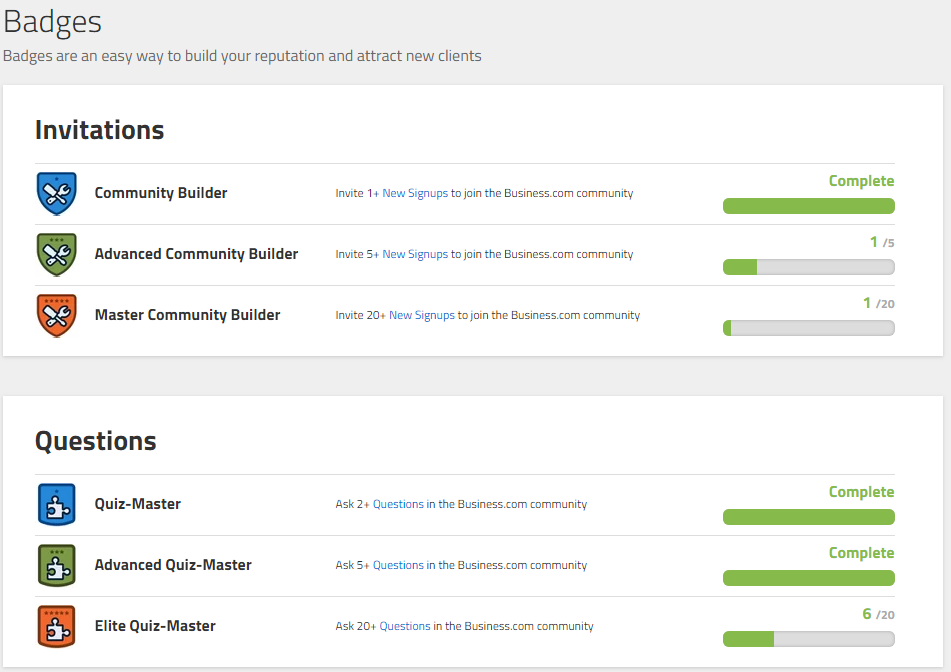 Not only do these badges have a positive effect on you, but other community members can also look at your profile and quickly analyze your activity. Also, business.com is using the same badging system to track your progress. It's said that the more active you are and the richer your profile the more chances you have to apply for becoming a content contributor on the website.
Badges can become a great way for a company to track employees progress and reward them accordingly. For example, instead of punishing employees who complete a task slowly you can reward those who finish them quickly. Thus, everybody will have the motivation to work more effectively to get the reward.
There are companies that encourage productive employees and reward them by giving extra days off, gym memberships, and other incentives.
IQOS loyalty program
Philip Morris, an international cigarette company, has the so-called "IQOS club". It's a customer loyalty program which encourages customers to buy more IQOS products. This gamification solution has 3 levels:
Silver (0-1000 points)
Gold (1000-3000 points)
Platinum (3000+ points)
The IQOS club levels are based on the number of points that you've collected by interacting with IQOS services such as filling in your profile and sharing with friends and encouraging them to use promo codes. All these actions give you points that you can exchange for certain gifts and benefits.
Gamifying a loyalty program is a simple but powerful trick. You've probably been there once. For example, when you go to the grocery store every day to buy some food you're given a bonus card which gives you points or percentages which you can use to buy products cheaper.
Sometimes you can even buy things "for free" when in reality you've actually spent thousands of dollars to gain the points to buy that thing which only costs $10. However, it works. It gives you excitement and a feeling of accomplishment.
The same can be applied at work. For example, you may get one month of free taxi-drives and a fancy-looking badge if you bring 10 clients on board. You may also spend 1, 2, 5, or 10 years with a company and then get some cool recognition awards and bonuses. Pretty exciting.
Farm Management System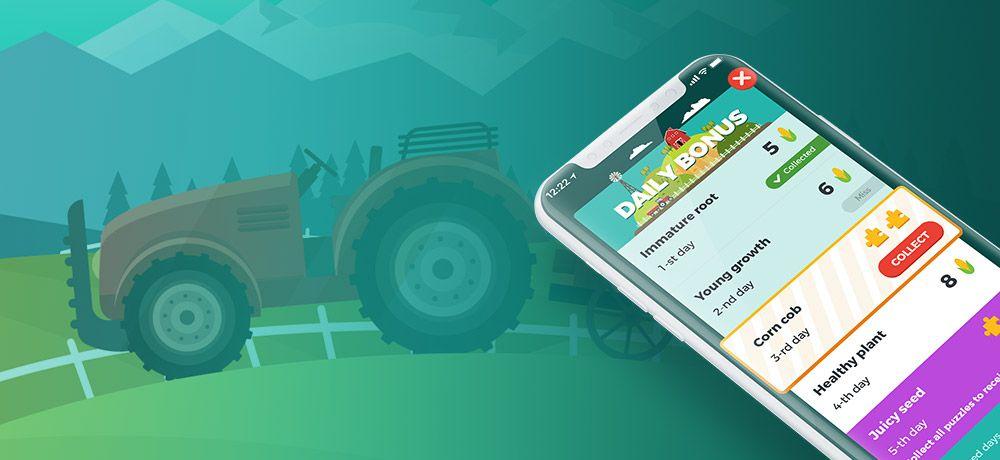 Farm management system is a gamification app which Program-Ace has built to improve employee engagement and training within a large Ukrainian farm. There were several business problems that we needed to solve:
Too many administrative costs
Low level of employee engagement
We tackled these challenges with a thorough analysis of the problem. We've performed a lot of consultancy work before and implementing any gamification solutions. After we've identified and documented the problems we developed a specification document and had it agreed upon with the client.
We have built a gamification app implementing a variety of gaming mechanics to solve the issues. The main functions were:
Daily login which encouraged employees and managers to run the app every day
Daily quests which aimed at performing farm management tasks
Monthly achievements which helped to track employee progress and recognition
Seasonal challenges and events that boosted employee's productivity
Leaderboard, a gamification dashboard which showed employee status and progress
Soft Currency Conversion, an in-game monetary system which allowed employees to get coins for their achievements and exchange them for real money
The application works for both iOS and Android thanks to using Xamarin, a cross-platform development kit based on C#.
Gamification Technology Stack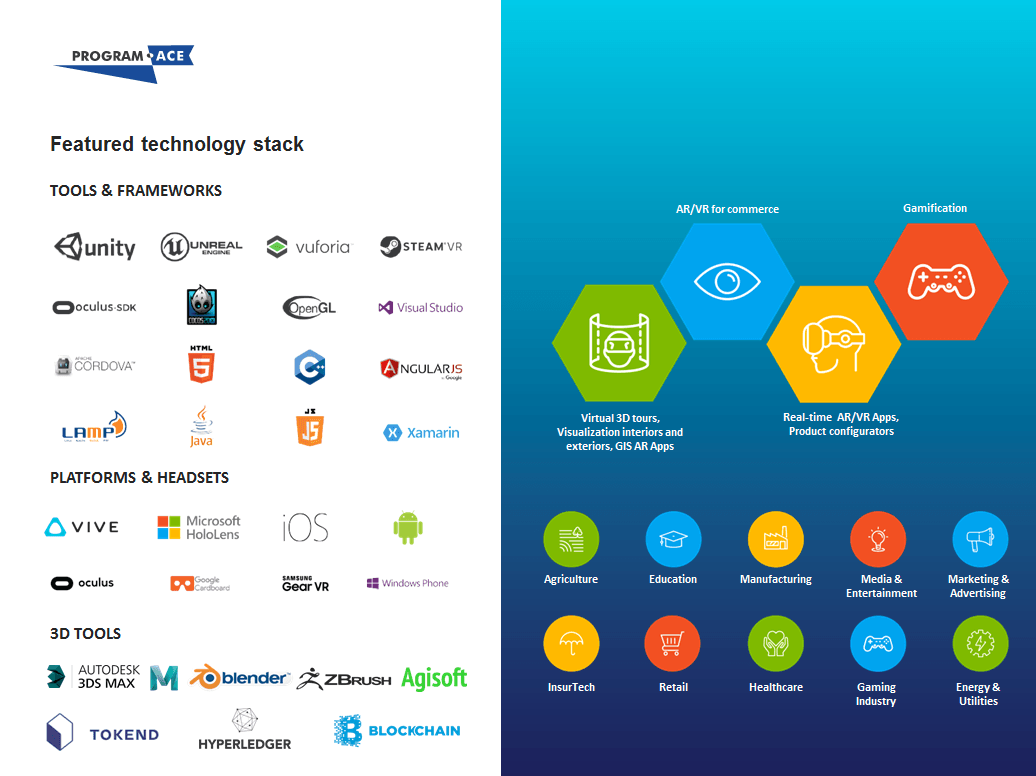 The technology stack for gamified apps is usually not very different from a regular app. All the technology which is used to build an application is applied to gamification development.
Depending on the platform of an application, either native, cross-platform, web or desktop, a different set of tools can be used. A rich set of tools allows our team develop custom gamified applications for a variety of fields. For example, Unity is a flexible game development engine which enables building tailor-made applications of different complexities fairly quickly and cost-effectively. In one of our articles, we've already compared Unity to Unreal Engine for product configurator development; however, Unity is also perfect for building gamified apps.
Conclusions
Gamification doesn't make the work any easier for your employees. Gamification has a much bigger influence. It helps to motivate people to do the work automatically because a gamified app influences the core aspects of human psychology, thinking, and behavior.
Gamified apps are not made for entertainment purposes; however, they are created to help people solve complex work-related puzzles, improve engagement, and decision-making in an entertaining way.
Gamification Development Services
Are you interested in gamification development? Program-Ace has extensive expertise in providing gamification development services for a variety of industries. We've been on the market for over 25 years, and our rich award portfolio proves our expertise in software development.
Would you like to build your gamified app with us? Contact us to learn more details.
Author: Philip Volna
Want to get more stories to your email?