Nowadays, most banks have a tremendous amount of resources at their disposal, allowing them to implement the newest technologies and solutions into the experiences they provide. However, the substantial resources that banks work with can be both a blessing and a curse, given the overwhelming variety of options available to them. Making the right choice can lead to full digital transformation in banking, but the wrong one will just turn into wasted money.
What is digital transformation in the finance industry?
Digital transformation (sometimes called digitalization) is a process of shifting various bank processes from outdated technologies and approaches to new and fully digital ones. For example, people used to wait in line at a bank to get a loan, but many banks now allow you to submit the request and get a response on the company website.
In this article, we will examine some of the top proven transformation strategies, including business process gamification, and help you take the first steps towards implementing them at your company.
What are the Benefits of Digitalization in Banking?
A good digital strategy can pay dividends in all aspects of your business, from the customer experience to external processes. Let's examine how digital banking is useful to banks:
Benefits for customers:
Fast service




One of the staples of digital banking is support for mobile devices. Thus, they can quickly log in to their online bank account and access bank services through an app or browser, even if they are on their phone or tablet.

No time restrictions




While banks and their workers have business hours, the online systems that provide services to the clients tend to work 24/7. Thus, clients can access most services that can be processed through automation and that don't require human oversight.

Payment flexibility




Nowadays, customer-friendly banks are making it easier for users to make payments by giving them various options. Beyond the traditional credit/debit card, they often give users the option to pay through phone/smartwatch NFC, fingerprint, or even through facial recognition in some cases.

Accessible information




Long gone are the days when you needed to visit the bank to receive financial advice or information pertaining to your bank account. Today, online and digital systems not only provide instant and updated information about your account, but also plenty of helpful guides and online support representatives.

Control




We cannot discount the importance of letting users have more control over their finances. This is a psychological factor that carries over into business success. By giving customers more tools to manage their finances, they are letting them feel more in control and comfortable in the business arrangement.
Benefits for banks:
Reduced costs




Digital banking brings convenience and automation, both of which can have a big impact on your bottom line. For example, automation can reduce the amount of work that your employees will need to do manually, while giving customers more options to manage their services remotely will reduce their need to visit branches of the bank, i.e. fewer consultants will be necessary.

Better organization




Some of the tools and software you integrate as part of your strategy can be enterprise-focused. For example, setting up a digital staff organization and planning system will make your meetings and scheduling much more effective.

Competitive edge




Giving customers a greater amount of options for personal banking is sure to be appreciated and boost your reputation. If you become the most innovative leader in your region/niche, you will no longer have to worry about how to increase digital transactions in your bank – the growth will come itself.

Greater security




A comprehensive transformation strategy can include a complete revamp of your tech stack. For example, if you switch to a single platform that addresses your software needs, it will make it much easier to protect this system from attacks, compared to using dozens of separate tools.

Less paperwork




Though some paper documentation will always be present in banking, switching to digital records and document copies will make it much easier to manage all these files and easily get them at a moment's notice. This is perhaps the most visually striking impact of digitalization in the banking sector.
What are the Most Effective Types and Features of Digital Banking?
There is a lot of debate about what exactly constitutes digital banking, so we will just be looking at some of the most promising and prevalent solutions used today in the financial industry.
Digital banking types:
Online banking




This is one of the key components of digital banking and a must-have item on the features list. Online banking through app or browser became the standard in the U.S. as early as 2006, and today, this kind of solution is offered by an overwhelming majority of financial institutions around the world.

B2B payment integrations




Some businesses that operate outside the financial sector want to make it easier for users to pay through their banks' online systems, so they add integrations with bank APIs or payment systems like Paypal or Xsolla to faster process payments.

Mobile wallet




This solution removes the need to carry around cards with you everywhere, since most of them (with a chip) can be added into a wallet app like Google Pay or Apple Pay and quickly used at any time, through a simple gesture with a smartphone/smartwatch.

Terminals




Terminals can be described as a middle ground between old banking and new banking. On one hand, they support cash transactions in certain locations around the city, but at the same time, you can access and complete these operations much faster and more conveniently than you would at a bank branch.

Financial planners




Planning tools have become very popular in recent years, allowing clients to keep track of their monthly/weekly/daily finances and movement of funds. Some of these tools are even endorsed and partnered with banks, featuring helpful integrations with the bank account.
Digital banking features:
Quick registration/agreement




Opening an account with a bank used to be a complicated procedure, but today can be done in a few clicks. This is with a streamlined registration procedure that takes place digitally and requires no visit to the bank. Users can even speed up the process by registering through their Facebook/Google accounts.

Biometric verification




Biometric verification is becoming more popular every year, ever since the feature permeated modern smartphones. Thus, many financial institutions are allowing customers to use fingerprints or face recognition to access account features, instead of a password or key.

Automated payments




From monthly utility payments to subscription fees, many of us have dozens of expenses that we have to keep track of and remember to pay. To make the process easier, many banks are offering automated payment features that reserve and pay the required amounts throughout the year.

Quick notifications




Checking your bank statement doesn't have to be a minutes-long ordeal, especially if you use mobile banking. This is because many institutions allow users to enable push notifications to instantly see every transaction made on their account without fully opening their app.

Rewards




To keep clients engaged with the bank and happy with their services, these institutions often create loyalty/reward programs, conduct giveaways, and offer plenty of other great deals, some of which are related to services that you wouldn't get at a bank.

Quick support




Last but not least, it is recommended for any digital financial solution to offer some kind of support feature, be it live chat, sending support queries, voice support, or another form of assistance. A good support team can help customers adequately deal with any difficulties they encounter on the service.
How does Gamification in Digital Banking Work?
Gamification is the practice of adding game elements to practices and tasks that are normally serious. Thus, in banking, it could make everyday operations like paying bills (for customers) and writing reports (for employees) fun. While digital transformation often focuses on functional improvements, adding gamification is a strategy that improves the quality of client/bank or employee/company interactions in an amazing way.
You can implement different types of gamification, but they will all have one thing in common – appealing to the user on an emotional level. Gamification in FinTech makes learning and menial tasks fun, giving the user extra motivation to keep doing something that they might not be very interested in otherwise.
If you choose to add gamification to your customer experience, you might consider adding new elements to your mobile/web app, including a character serving as a virtual assistant, or mini-games that provide real rewards/benefits to the clients.
As for employees, you can create gamified solutions for them as they learn the specifics of their trade and also solutions focused on productivity. This will let them keep track of work and feel good about it.
Banking gamification examples
1. ZA Bank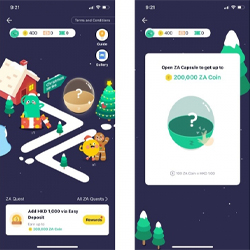 ZA bank is based in Hong Kong that has come up with a creative way of asking clients to complete simple procedures. They have integrated a mini-game in the app that asks them to complete tasks like setting up notifications and verifying their email address represented visually through animation, and goal completion granting real rewards like bank credits.
2. Fampay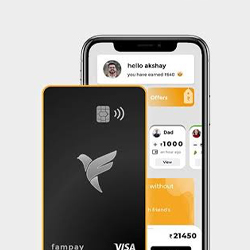 Fampay, a fintech startup based in India has selected a gamification strategy aimed towards teenagers. Since their business model is based on empowering teens to make payments online and offline, they have built game elements into their transaction app to provide a fun tutorial before any real money is spent.
3. Bettr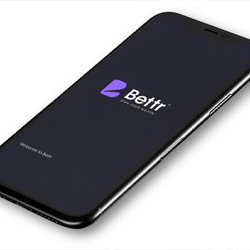 Bettr is a virtual banking platform under the parent company Bettr Finance that likes to keep up with the times. They pride themselves on having a user base mostly consisting of young and tech-savvy folks, and have tailored their mobile app to this audience. This includes implementing AR into the app and making certain operations go through with dynamics and animation resembling those of a game.
4. Monobank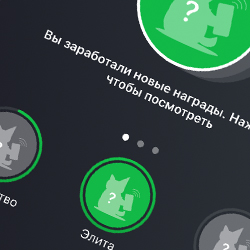 Monobank is a leading Ukrainian bank with an odd fixation on cats. Apart from using cats extensively in the app artwork, they set up a really unique badge and reward system that motivates users to use their payment account in many unique ways. This way, ordinary payments turn into a treasure hunt and collection game.
What does It Take to Integrate Digital Banking?
To integrate digital banking into your business, you will need two things at a minimum: 1) a solid vision of the improvements and functionality you want to add, and 2) an application that will fulfill your business requirements.
If you don't have in-house developers, you might have some difficulty with the second part of the equation. Thankfully, there are plenty of companies out there offering software development services. You can look for one with experience in fintech and developing the types of solutions you need, and they will handle the process for you from square one.
Program-Ace is one such company with the capabilities to develop top-notch fintech solutions. Our development work is preceded by careful business analysis, and we approach the process with lots of care. We can also implement strategies like gamification, as we have done it for numerous projects in the past. Working with us, you can count on a high quality of software, timely results, and full understanding of your business goals.
When you are ready to take the next step towards building your next-gen banking solution, just send us a message.
Want to get more stories to your email?