Marketing strategies come in all shapes and sizes, but most of them have a common thread – the need to grab attention and offer people something that they've never seen before. Obviously, technology plays a key role here, as it not only helps create the content used in marketing campaigns but also delivers it to users. VR is the perfect vessel for this task.
Although virtual reality was associated with games and entertainment for many years, it has found hundreds of use cases in other industries. In fact, by 2023, businesses are expected to make up two-thirds of the VR user base, and marketing will probably be a very common focus.
In this article, we will examine the impact of VR in marketing, ways you can make VR part of your marketing strategy, and even give some guidance on finding a VR app development company.
What are the pros and cons of using VR for marketing?
Like any tool, virtual reality has strengths and applications that it is well suited for and others that are quite the opposite. Thus, before you choose to use it for your virtual reality marketing campaign, you should see the full picture of the pros and cons.
Benefits of VR marketing
Impresses users and clients
VR is a pretty flashy technology that certainly creates an impression. People are always excited to handle new gadgets and will generally go into an immersive experience with positive expectations. This makes it easy to dazzle them with your product/service and imprint it in their memory.
Facilitates better engagement between a user and product
Handling something in VR is a great way to learn how it works, so an immersive app is almost as great at educating your clients about what you are offering as the real physical thing. Furthermore, if you make the experience fun and interesting, you can even form an emotional bond between a user and a product.
Easy to deploy campaigns
The only things you really need to deliver a VR experience to someone are an application and a headset. This is when we are talking about in-person access at events, company facilities, etc. You can also make the app available on the web for existing VR users to download and try remotely.
Reduces the workload of sales teams
Besides showing off a product/service, you can also use VR as a sales tool, letting clients quickly switch from examining and learning about a thing to ordering it. As you might imagine, this fulfilling and practical experience can greatly reduce the number of requests addressed to sales reps.
Challenges of VR marketing
Difficult to create shared experiences
Most VR apps are meant to be used by one user at a time, because creating shared experiences takes much longer and is not as easy to pull off. This challenge can be overcome by creating multi-user apps that can be accessed by anyone with a headset either locally or over the internet.
Unique development needs
VR software development is still a fairly new niche, and most companies don't employ developers that know the technology. Thus, they must hire specialists to build their application or partner with a capable studio/company for the duration of the project.
Learn more about hiring VR developers
The future of VR in marketing
VR looks to have a bright future in this field for a few reasons. First of all, the adoption of VR headsets is steadily growing, with sales forecasted to increase to 29 million units per year (8 million is the current rate). Adding to this, companies left and right are launching their own 'metaverses' based on immersive tech, so demand for VR experiences will probably also skyrocket.
Finally, we should also consider trendsetters – huge brands and enterprises embracing VR marketing and paving the way forward for smaller companies to do the same. Nobody wants to get left behind or lose ground to competitors, so they innovate through new technology. We look at some examples of trendsetting brands using virtual reality later in the article.
How you can use VR in marketing
The applications that make immersive experiences possible can be developed with a wide range of uses and for many VR target markets. For example, you can use VR in B2B marketing.
Let's get into the details with the most common ways to use VR in marketing being:
Showroom & Simulation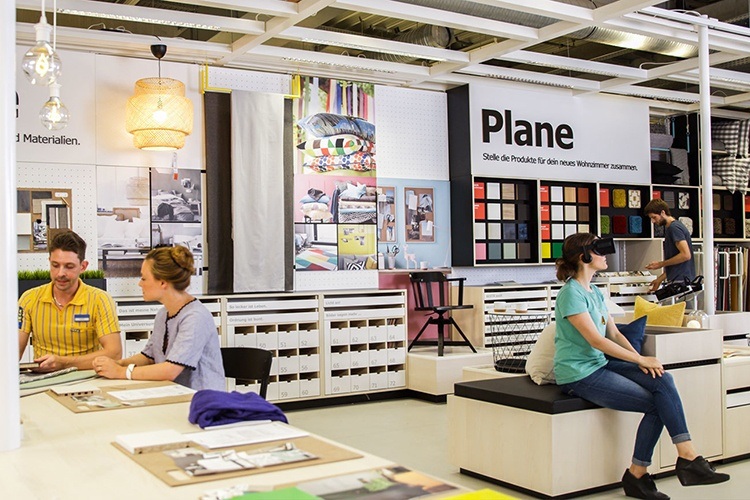 This is the most common use – an experience that allows users to see a product, object, or location up close (and from different angles), interact with it, and sometimes even modify it (product configurators).
Branded games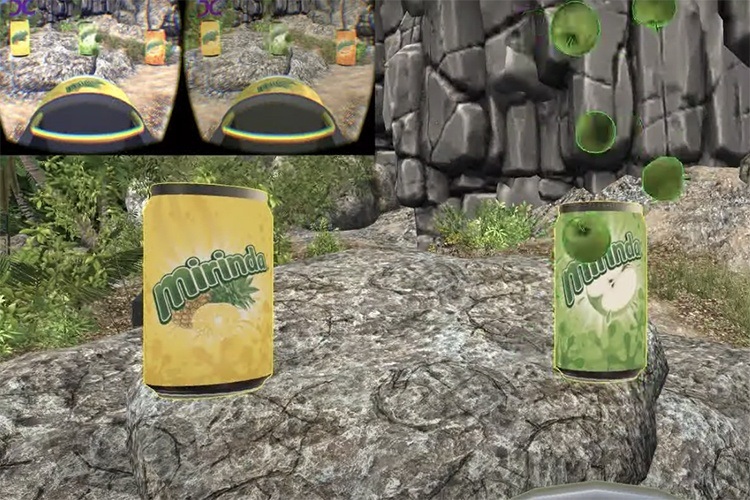 Branded games can be very effective at raising your brand awareness and familiarizing customers with your product in a fun and pressure-free way. As users focus on gameplay, they are exposed to content representing a company and its products.
Content marketing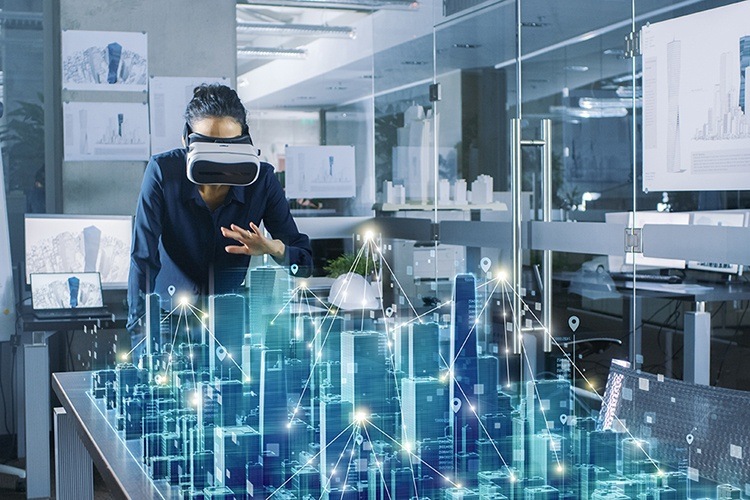 VR in content marketing is effective because the technology happens to be one of the best visualization tools available. 3D models, images, animation, and even text become much more interesting and understandable when you present them in a headset.
Virtual events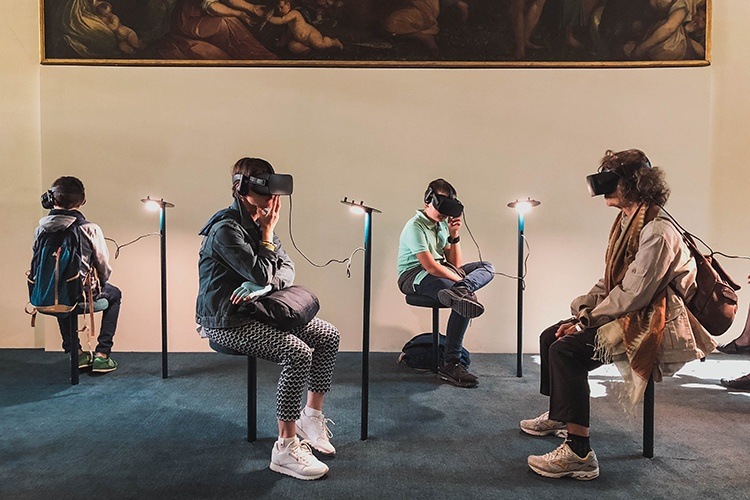 A very practical solution in our current era of social distancing. Holding virtual events has become commonplace, with users in any location being able to put on a headset, walk around a digital event hall, see speakers and presentations, and interact with other people (via their avatars).
Market research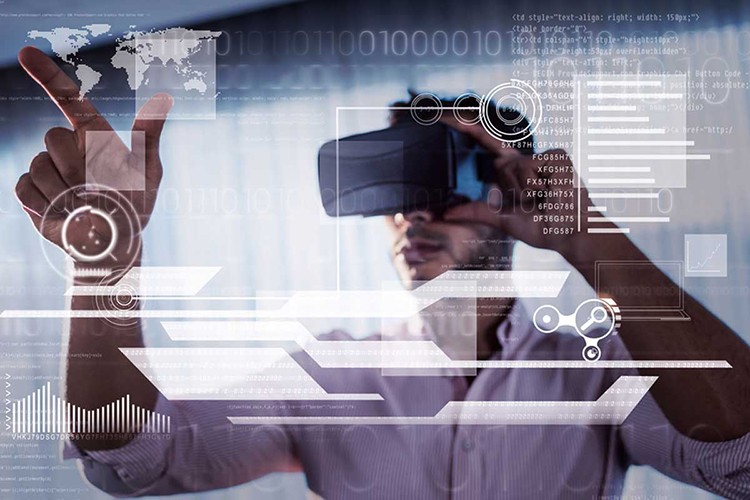 This is a bit of an indirect use, since collecting information from users is not the primary purpose of most VR apps. Nevertheless, the behaviors and choices made by users in these apps can be easily tracked and provide valuable insights into a business's clientele.
VR Advertising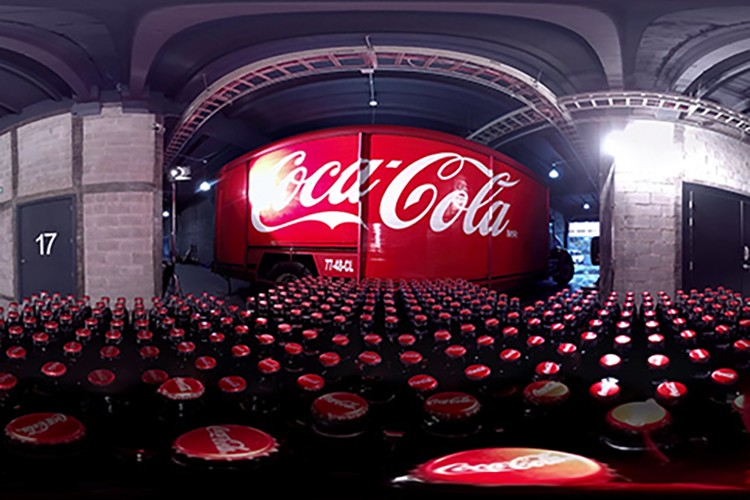 Virtual reality ads are not exactly prevalent yet, but platforms such as Oculus are already testing how they can be implemented. Until a platform-wide ad system is implemented, you can still add VR branded content and custom ads to your immersive app.
6 great examples of successful VR marketing
It's quite amazing how diverse the market of VR experiences is nowadays, and we can see brands and businesses in many industries creating their own immersive apps for marketing purposes:
1. VR in automotive marketing
Aston Martin recently chose to market their new luxury sedan (the DBX model) via a VR app for Varjo headsets. The app allows users to see the exterior and interior of the vehicle in great detail and under the best lighting.
2. VR in finance marketing
Bank of America is a big believer in immersive tech, and chose to promote its use in the banking sector through a custom-made app for Gear VR and Google Cardboard headsets. The app was made available to corporate investors and small businesses, and visualized relevant data and content on the topic.
3. VR in aerospace marketing
Due to the fact that they could no longer hold events during lockdown, aircraft manufacturer Embraer created their own event in virtual form. Their VR experience simulated what it is like to fly in their new airplane model "Profit Hunter".
4. VR in healthcare marketing
TAITRA is a Taiwan-based medical organization known for hosting exhibitions and events with industry leaders and promising new healthcare companies. For their 2020 exhibition, users could attend in person or don their VR headset and check out over 700 unique medical products from various manufacturers.
5. VR in real estate marketing
There are plenty of good reasons why use VR in marketing real estate, and one advantage was demonstrated by Domotics. This real estate company offers virtual tours of homes and properties through VR, and has seen this strategy pay off with sales. On that note, similar virtual tours can be helpful for marketing via VR for interior design and construction.
6. VR in retail marketing
Magrabi is a Dubai-based eyewear company that wanted to give customers a more accessible way to engage with their products and services. And so, they chose to use a strategy of VR in retail. Program-Ace developed an application for Google Cardboard that featured a realistic and product-packed virtual storefront.
Check Out the Case Study
Launching your own VR campaign with a VR marketing agency
It's usually not that hard to create a VR application to promote your product/service, but a few companies run into the obstacle of not having any VR developers on the payroll that can build it.
Thankfully, this problem can be easily overcome by hiring a development company that provides this service. They should have all the specialists and experience needed to deliver an application custom-built to fit your needs.
Program-Ace is one of the leading companies in the field of immersive (VR/AR/MR) software development, and we will be happy to help you with your project. Our company is behind the previously mentioned Magrabi marketing experience, and numerous other immersive and promotional projects. You could say we have been working with VR technology since it first became commonly available.
You are welcome to learn more about us and our work, and send us a message when you are ready to discuss your VR marketing vision.
Want to get more stories to your email?