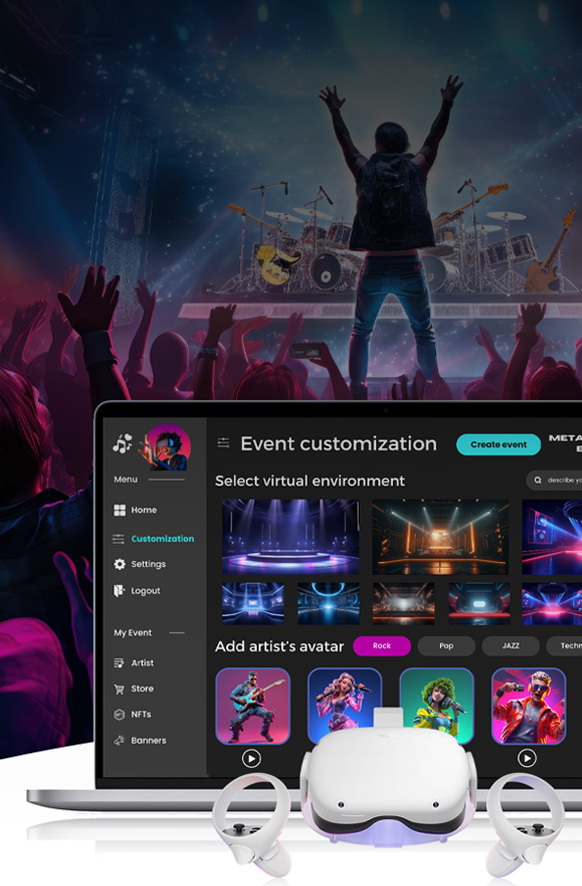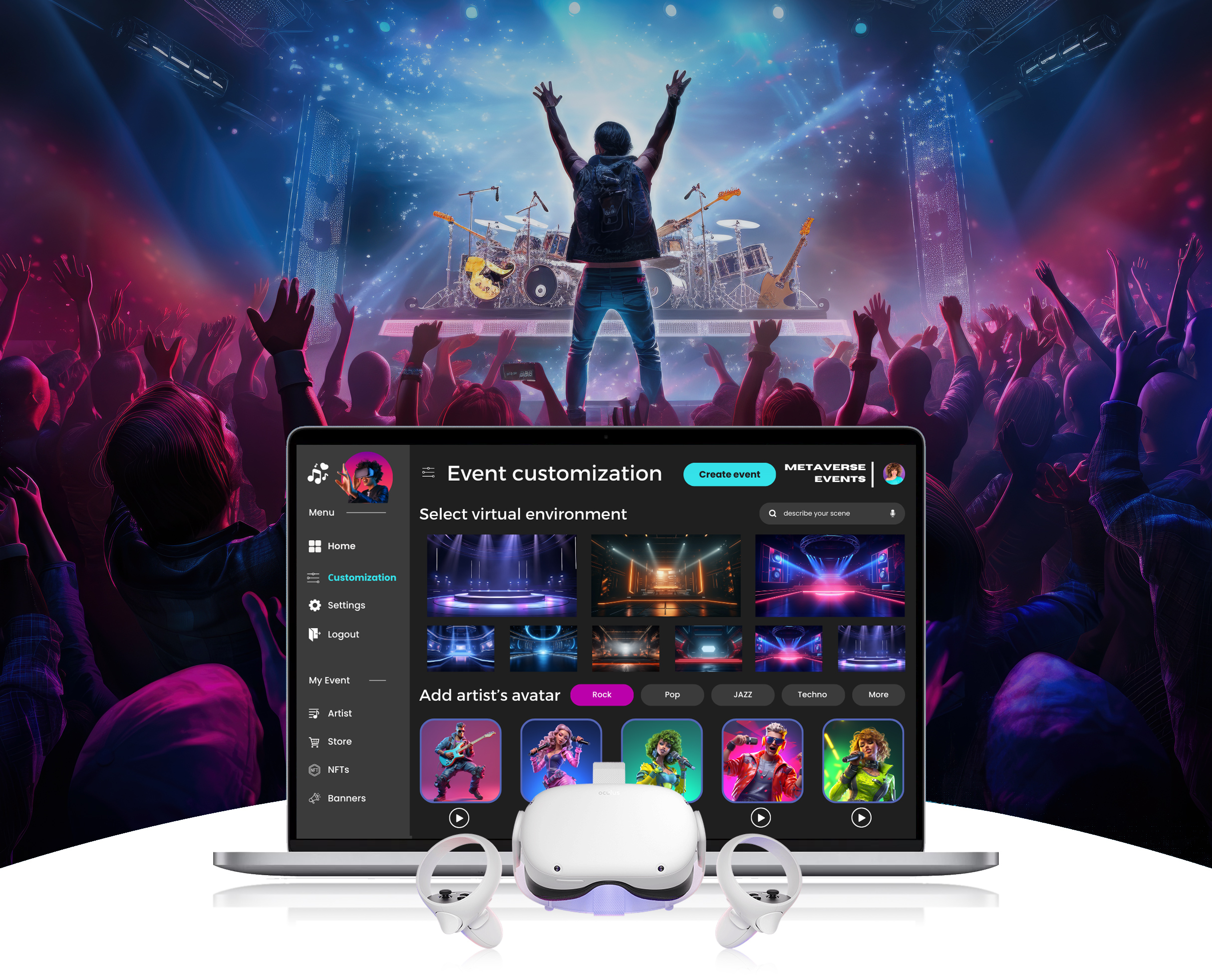 Metaverse Event Design and Organizing Platform
Background Info
Tasked by a prominent event agency, we created an innovative platform catering to event, concert, and festival organizers. This platform represents a significant step in digital transformation, seamlessly blending traditional physical ticket sales with the burgeoning world of digital tickets. Leveraging the power of Unreal Engine 5.1, the platform offers immersive and spatial experiences. It's capable of supporting up to 2,000 users simultaneously, with specialized rooms accommodating 64 attendees. Integral features such as pixel streaming, NFT merchandise interactions, and the option for users to purchase tickets via crypto wallets are incorporated, ensuring a dynamic user experience. Furthermore, the platform maximizes the potential of our extensive 3D asset library, offering attendees a rich and seamless concert environment. Through this endeavor, we've equipped our client with the tools to expand audience reach and unveil fresh revenue streams.
Business Challenges
Virtual events lower entry barriers, drawing larger audiences who might skip physical events due to distance or cost. With rich attendee data, organizers can craft targeted marketing, enhancing engagement. Our platform, supporting 2,000 users, merges conventional and digital ticketing, thereby optimizing reach as well as revenue.
2
Budget Management Efficiency
Clients sidestep hefty physical venue costs and on-ground logistics by transitioning to virtual concerts. Our platform's digital tools, like optimized 3D asset utilization and NFT monetization, deliver Web3 experiences, maximizing ROI as well as optimizing budget allocations thanks to mitigating weather conditions and other physical challenges.
3
Technological Advancements & Integration
The platform integrates Unreal Engine 5.1, offering advanced sound and lighting capabilities. We provide real-time updates and support, ensuring new tech trends don't leave organizers behind. This integration reduces the time and resources clients would otherwise spend on manual tech upgrades, keeping their events cutting-edge and efficient.
Event organizers can tailor venues to themes, artists, and audience preferences using our advanced venue customization tools. Real-time layout adjustments, stage modifications, and lighting presets ensure that each venue aligns with the event's vision. These features address venue design challenges, ensuring each event delivers a unique experience.
5
Competition & Market Mastery
Our solution delivers a dual ticketing system, blending physical and digital options, ensuring accessibility for all attendees. Customizable avatars enhance user immersion, while NFT-based merchandise opens new revenue streams for organizers. Built on Unreal Engine 5, it supports 2,000 users simultaneously, with specialized rooms for focused interactions.
6
Maintaining Safety & Security
We integrated a multi-layered DDoS protection system, deployed end-to-end encryption for user data, and introduced real-time monitoring against phishing attempts. Our team implemented two-factor authentication for user accounts to swiftly address security breaches, ensuring a secure online concert environment.
Approach and Solution
Understanding the client's vision for an advanced event-organizing platform, we devised a comprehensive approach to integrate both traditional and digital elements, ensuring a holistic concert experience.
Hybrid ticketing system. Our solution seamlessly merges traditional physical ticketing with digital options, ensuring a comprehensive approach that caters to both conventional and tech-savvy audiences.
Avatars integration. We integrated customizable avatars, allowing users to represent themselves uniquely, enhancing their sense of identity and immersion within the Metaverse event environment.
Advanced Web3 interactions. By introducing NFT-based merchandise, we've provided organizers innovative ways to monetize their events, enhancing attendee engagement and revenue streams. Fans can now purchase unique NFT merchandise from singers or brands, even "throw" them onto the stage.
Immersive multiplayer user experience. By leveraging Unreal Engine 5.1, we designed a platform to host up to 2,000 users simultaneously, with dedicated interactive rooms for 64 users, facilitating engaging metaverse experiences.
Visitor interaction. Our platform promotes real-time interactions between attendees, facilitating networking opportunities and fostering a sense of community within the digital concert space, which allows our client to engage a broader audience and form a large customer base.
Therefore, our approach blended technology with the soul of live concerts. We crafted a platform that not only resonated with today's digital trends but also stayed true to the authentic concert-going experience, all within a 9-month timeframe.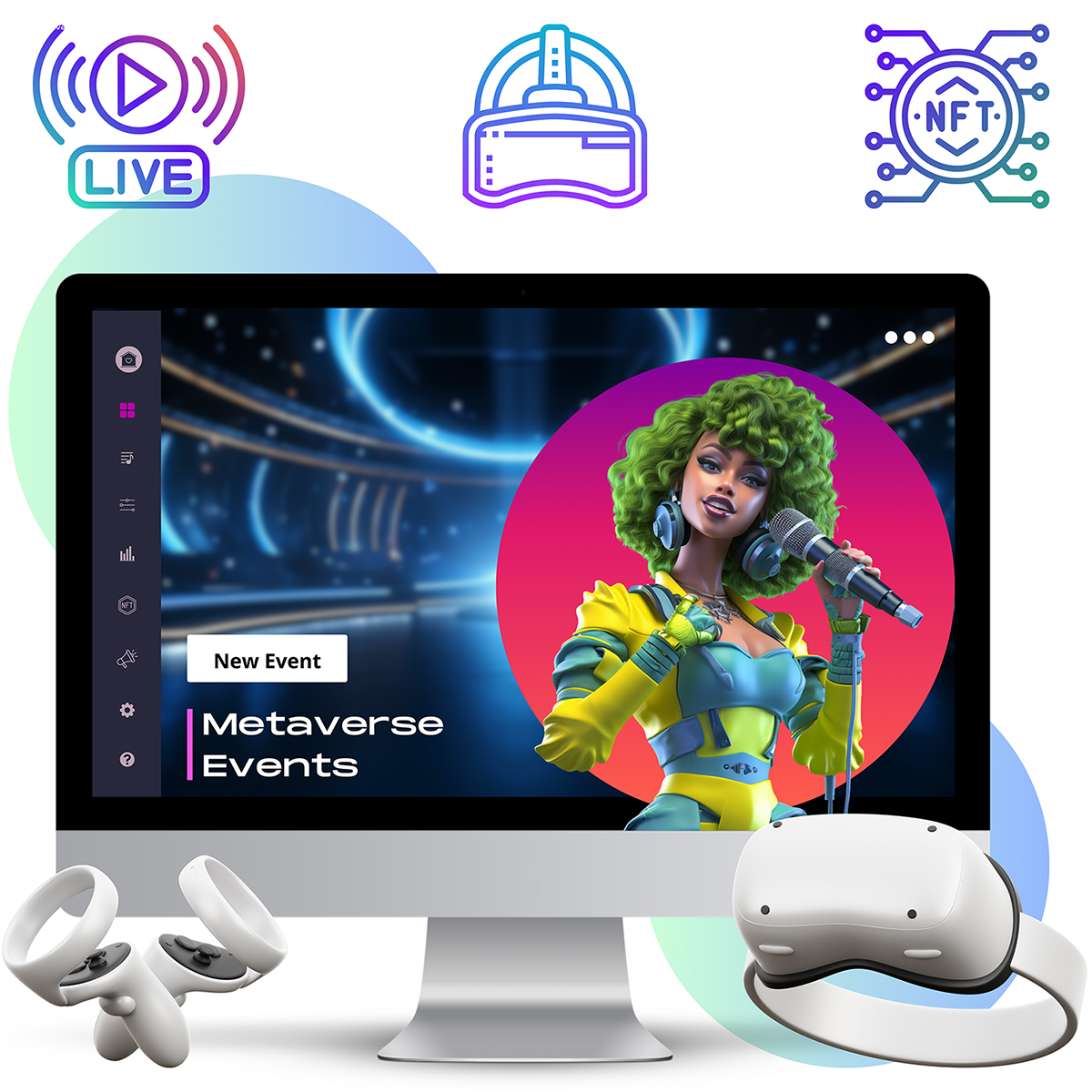 Technology Stack
Our solution leveraged the powerful Unreal Engine 5.1, optimized for immersive and spatial digital environments. This was complemented by high-quality code, ensuring smooth multi-user participation. Integration of Pixel Streaming allowed support across smartphones, PCs, browsers, and VR devices. Additionally, we utilized Blueprints for out-of-the-box functionality, ensuring scalability and user customization. This blend of technologies created a robust foundation for the platform.
Audience
The primary audience for the platform comprises event, concert, and festival agencies. It's also tailored to appeal to emerging digital artists, virtual event planners, and promoters seeking innovative concert experiences in a digitized landscape.

Event Agencies

Concert Organizers

Promoters & Distributors

Emerging Digital Artists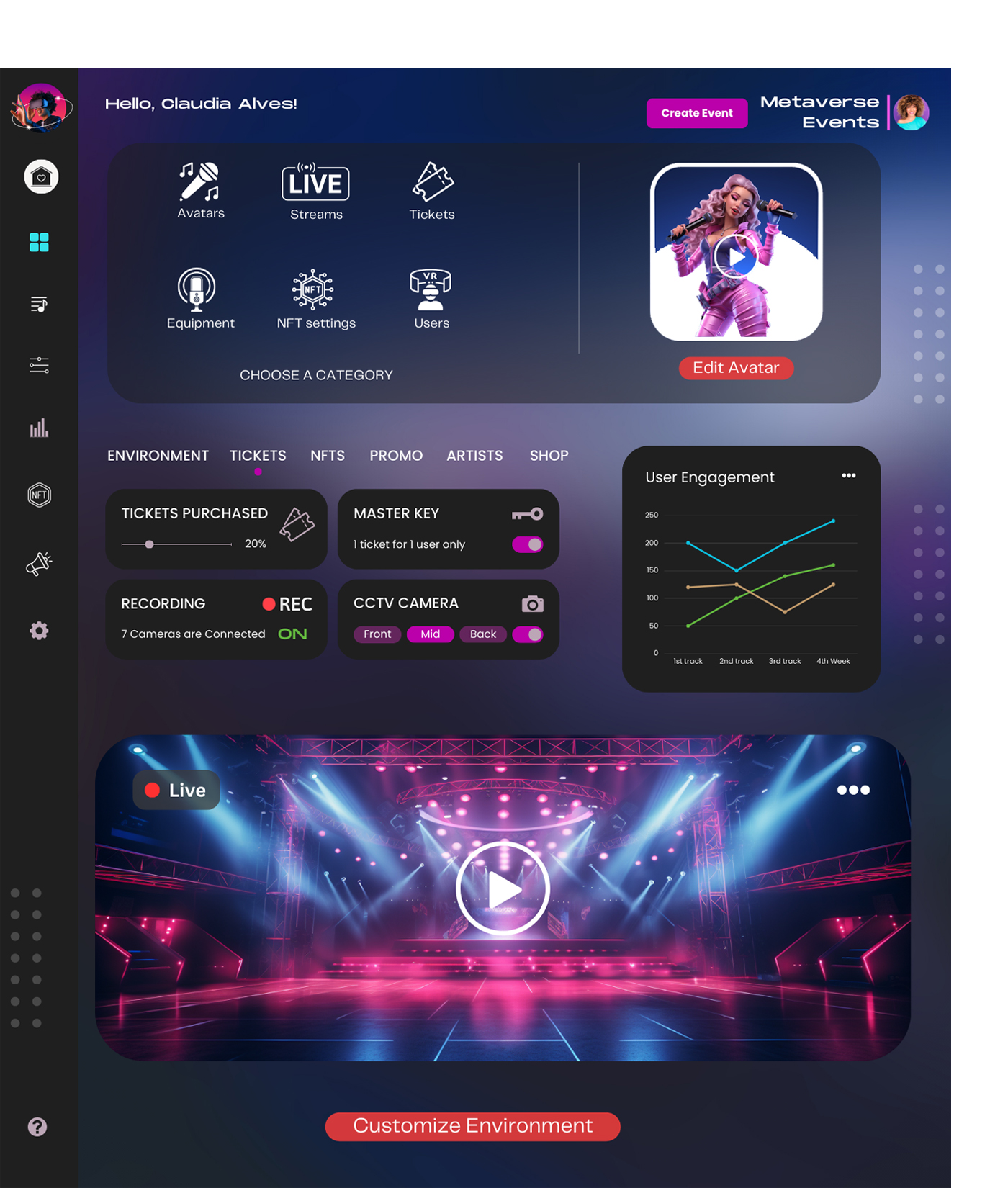 Value Delivered
Our collaboration has redefined the boundaries of concert organization for our client, delivering unparalleled value in the digital domain:
Expanded reach. The client can target a broader audience with physical and digital ticket options, making the platform accessible even to those who can't attend in person, thereby adding digital sales to the physical ones.
Enhanced user experience. The spatial and immersive features, coupled with high-quality internet coding, ensure that thousands can participate seamlessly, enhancing the concert experience.
Monetization avenues. Through NFT merch and tokenization, the client now has novel revenue streams, leveraging the crypto trend and increasing ROI.
Promotion & branding. Digital capabilities draw increased attention to artists, augmenting promotion strategies and artist-branding endeavors.
Retention & loyalty building. Tailored immersive features, intuitive avatar controls, and personalized streaming options ensure attendees stay engaged as well as drive them to return for future events, cementing brand loyalty.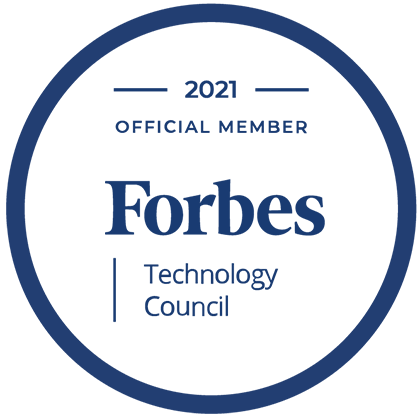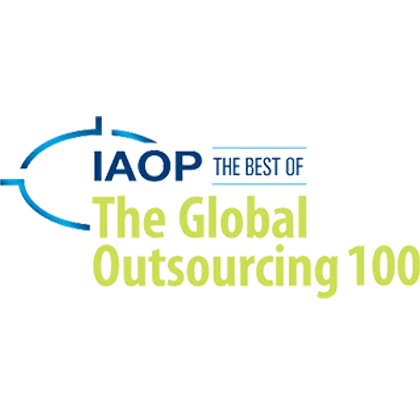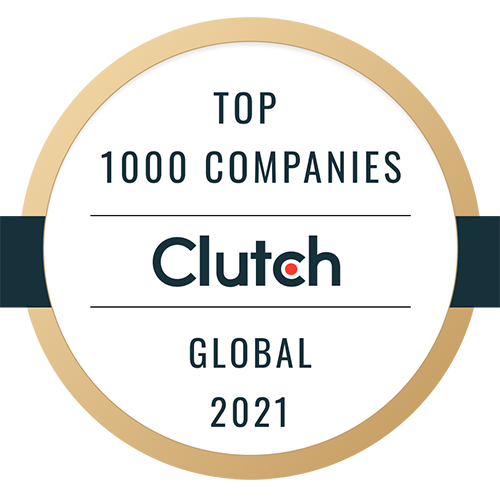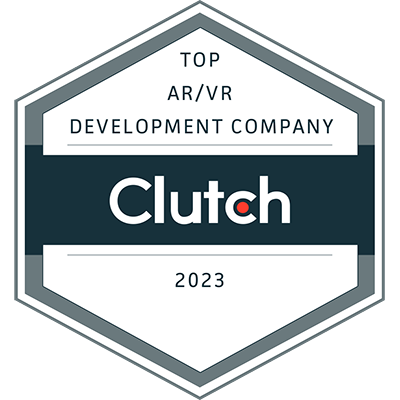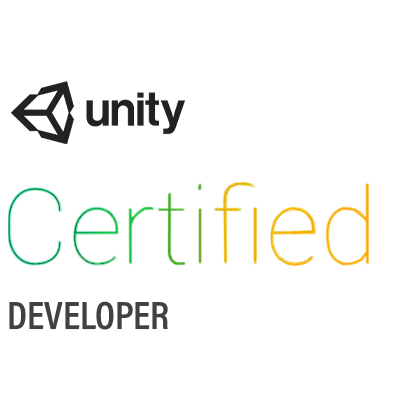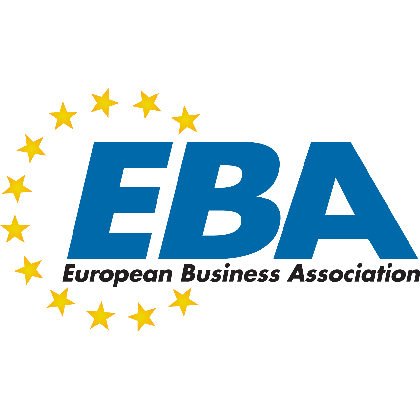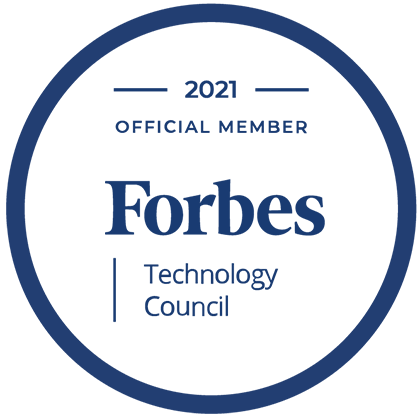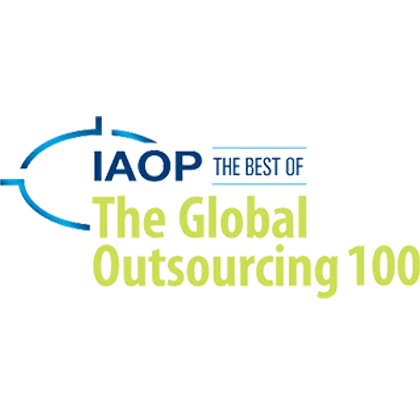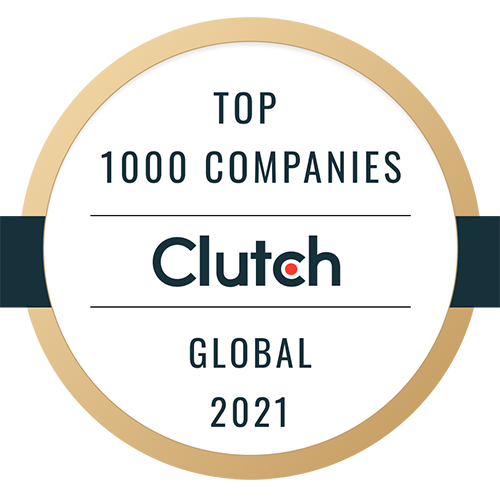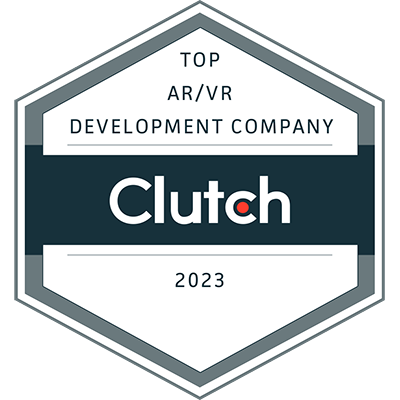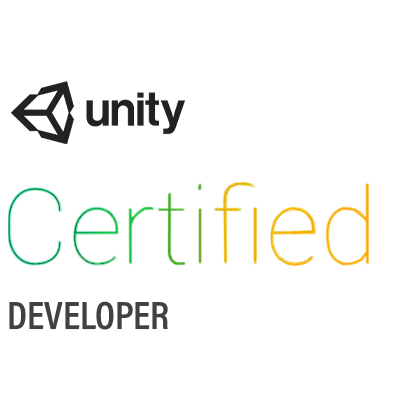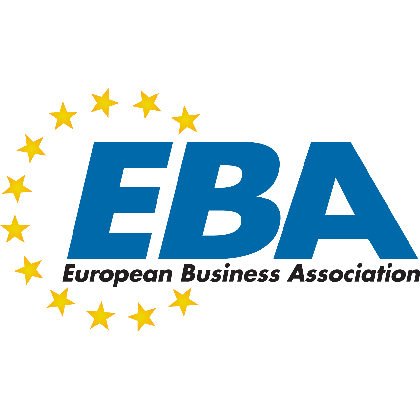 Start A Project With Us
Tell us more about your business needs to help us serve you better. The more detailed information will allow us to route your inquiry to the most appropriate person in our team.
By sending this form you agree to our Privacy Policy. The information you provide will be added to our CRM system for further communication.