Program-Ace is happy to unveil the capabilities of mixed reality technology to the world with our newest application. Your favorite rabbit is coming back to explore the powers of a top-notch headset. HoloLens is a fully independent, holographic head-mounted device with a built-in processor and a variety of sensors. A powerful visual experience and rich functionality ensure an unforgettable adventure through the subtleties of technology.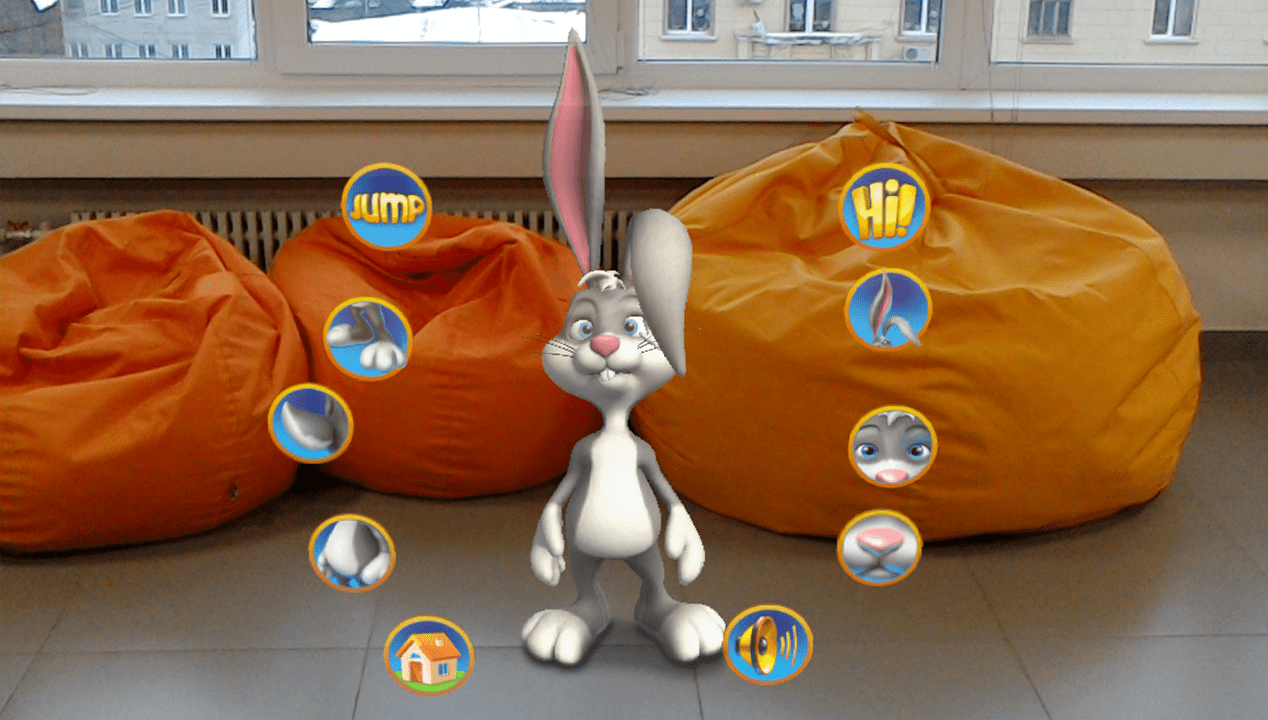 The newly-released application explores the power and capacities of Microsoft HoloLens, the world's first fully self-contained device with a built-in holographic processor unit and an embedded set of sensors. Thanks to HoloLens' specialized components, Archy the Rabbit can be controlled and managed by gestures, voice commands, and gaze. As Program-Ace cares about our customers, we have included hand gestures together with a voice command in order to avoid situations when users are not able to use the application due to an incorrect or indecipherable pronunciation of certain commands.
Designed for mixed reality, this new application seamlessly runs and provides an unbelievably engaging and realistic visual experience. It is now available for download in the Microsoft Store. Archy is a well-designed application that introduces people of all ages to mixed reality and allows for diving into the virtuality.
Whether you are a tech lover looking for new impressions, a developer wanting to explore top-notch technologies, or a person willing to extend the virtual experiences, check out Archy the Rabbit and feel the power of HoloLens.
To download Archy for HoloLens, click on the link below:

Want to get more stories to your email?